The appearance of U.S. Department of Defense (DoD) visual information does not imply or constitute DoD endorsement.
Jason Neuharth had always wanted to go to college. He saw it as a path to his future from a childhood that hadn't exactly been awash in money.
<!- mfunc feat_school ->
Featured Programs:
Sponsored School(s)
<!- /mfunc feat_school ->
But according to a recent CNBC article, the Minnesota high school senior had second thoughts when it came time to enroll. The high costs and potential limitations of in-person coursework with the COVID-19 pandemic still raging had him facing uncertain outcomes and a mountain of debt potentially waiting when he graduated.
Instead, Neuharth took the option that more and more of today's youth are taking, one forged by generations before them looking for opportunity and educational support: he joined the military.
Neuharth's eight-year commitment to the National Guard is about double the amount of time that the average student would spend to earn a bachelor's degree at a four-year university. But he'll get paid for his service during that time, and get access to a wide range of educational benefits that can help pay for schooling along the way and afterward.
College costs are skyrocketing nationwide… but college degrees are becoming more important than ever when it comes to landing a solid, secure 21st Century job. Facing those realities, military service is an option that more and more families are looking at to help cover the cost of sending kids off to college.
Rising Tuition Rates Put American Families in a Bind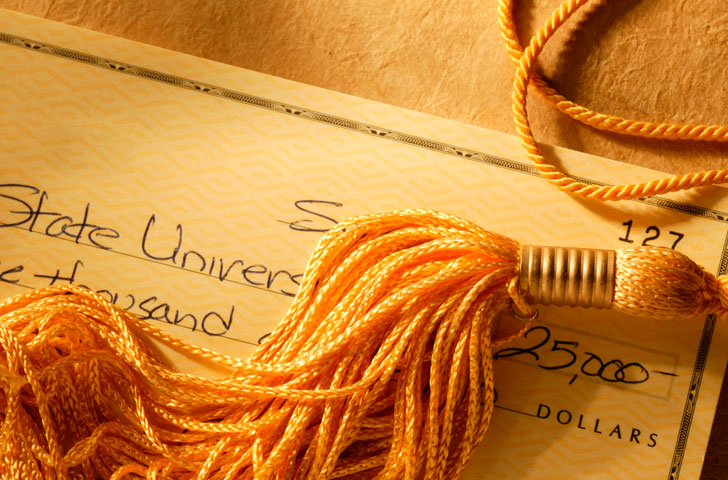 According to the National Center for Education Statistics (NCES), the average yearly cost of tuition and fees at a four-year public university in 2020 were $9,400. For elite, non-profit private schools, they were an eye-popping $37,600.
Those numbers really drive home the reality of the 13 percent increase in tuition rates at state schools over the past decade as reported by NCES. And at private universities, it's been even more dramatic, with an 18 percent increase over that same period.
Since 1980, the cost of going to college in the U.S. has risen twice as fast as the overall cost of living. That has put educational costs way outside the bounds of what most American families can afford to pay on salaries that haven't kept up with the rate of inflation.
It's all happening at a time when a college education is becoming more and more important. According to Georgetown University's Center on Education and the Workforce, 35 percent of new job openings will require at least a bachelor's degree, and another 30 percent will require at least some college.
Even where they aren't required, college degrees are desirable. Harvard Business School found that college grads earned between 11 percent and 30 percent more than those without a degree, even in the same position.
This requirement is even more common in the most in-demand jobs in the hottest parts of the economy: information technology, healthcare, clean energy. A high-tech economy takes higher education to run.
In fact, that demand is part of the problem—also according to NCES, only about half of high-school graduates enrolled in college in 1980. By 2016, it was 70 percent, and rising.
At the same time, educational subsidies make up less and less of college revenues. Public schools that received up to half of their funding from outside sources in 1981 saw that drop to only 29 percent in 2016. Private universities also saw decreases. That leaves universities more reliant than ever on tuition and fees—and puts students and their families on the hook with decades of loan payments.
Even employers who are starting to drop hard requirements on college degrees still demand applicants with advanced skills and training that only comes through education.
Military Education Benefits Offer a Zero-Cost Path Toward Careers of the Future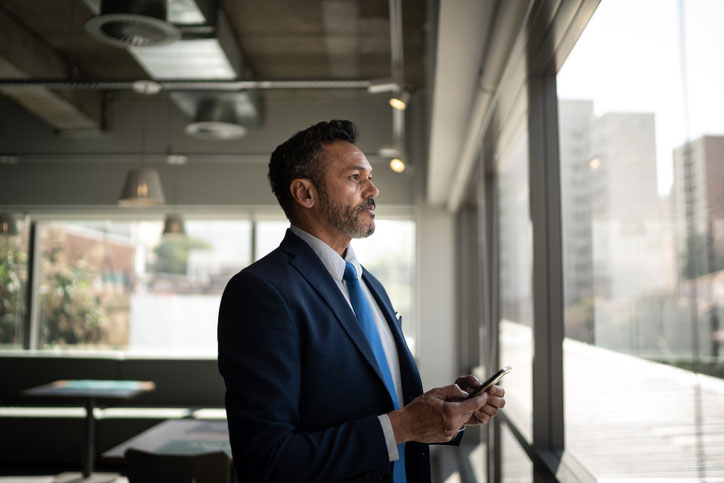 One of the biggest benefits of military service is the education and training you get along the way. It's been part of the basic recruiting message from every service for decades.
Be All You Can Be… Navy, Accelerate Your Life… Aim High. Military recruiting slogans have long been about opportunity and education.
Just like the rest of society, today's military has gone high-tech. And incoming soldiers, sailors, airmen, Marines, guardians, and Coast Guardsmen have to be trained up to standards in specialties that can include everything from operating the world's most advanced drone systems, to the latest in medical technology. Military service schools can last for months for Military Occupational Specialties (MOS) in healthcare, information technology, and other in-demand jobs.
And training doesn't stop there. The American military is a great big learning machine. Most jobs come with opportunities to go on to more advanced schooling within the service. In some cases, the military will even send people to college as an assignment, getting valuable skills that the service needs. Those opportunities also build exactly the skills employers are looking for in the civilian world.
Active Duty Education Benefits Go to Both Troops and Their Families
Active duty members of every service, regardless of their MOS, can tap into Military Tuition Assistance worth up to $4,500 per year that will pay up to $250 per credit in college tuition as of 2022. You can devote your MTA money toward any degree you want, even if it's not connected to your assignment.
And ambitious troops can angle for both promotion and a fully-paid college degree through a variety of enlisted commissioning programs that drop you into the Reserve Officer Training Corps (ROTC) system. A college degree is required to become an officer; if you qualify, the military will pay to help you earn one.
Family members can take advantage of DoD opportunities, too. The MyCAA, or My Career Advancement Account, offers scholarships of up to $4,000 to military spouses for college.
The GI Bill® Takes the Stress Off Families Worried About Paying for College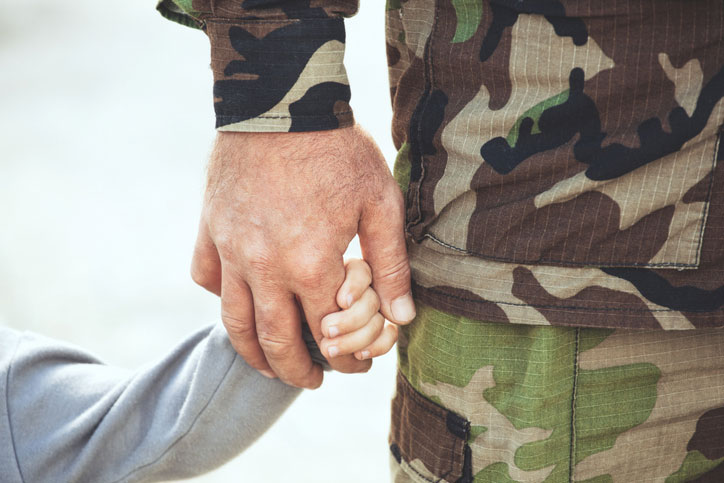 It's not just the training you get in the service that is changing how families think about military education options. The average joe who fulfills a three-year enlistment contract today is also eligible for one of the greatest veteran's benefits ever offered: the Post-9/11 GI Bill®.
Different versions of the GI Bill® have been helping vets through college ever since the program was first conceived in the wake of the Second World War. But today's version is more generous than ever, and more beneficial to both service members and their families.
Full benefits mean full coverage of all tuition and fees for any public university in your state for 36 months. That's enough to cover a four-year degree. A fixed amount of funding related to that level is available for out-of-state or private schools… although out-of-state public colleges only charge in-state tuition rates to recently discharged vets willing to meet some basic residency requirements.
On top of that, the Post-9/11 GI Bill® also offers a generous housing stipend throughout your college attendance. Another stipend goes toward books and supplies. And relocation assistance is available for vets who have to move a great distance to attend school.
And it's not just vets themselves who are eligible for all this. GI Bill® benefits can also be transferred, in whole or in part, to a spouse or kids… putting it to use educating the next generation if that's what your family chooses.
Even Private School Degrees Can Be Free for Families With Veterans' Education Benefits
The GI Bill® even has an answer to those skyrocketing private school costs. For most Americans, those elite Ivy League and high-priced liberal arts or technical colleges like MIT, Stanford, or Northwestern, are entirely out of reach financially: for 2022, annual costs hovered around the $60,000 mark.
There's a reason that private schools are so expensive: the education you get and the contacts you make there represent a huge value in the job market. Georgetown's Center on Education and the Workforce found that the long-term return on investment for such schools can be up to $2 million. That's compared to only $765,000 for a public school.
So to make sure that veterans have an open door at those elite institutions, Congress put together the Yellow Ribbon program.
Yellow Ribbon is a cooperative effort between colleges and the VA. Each school that decides to participate decides what programs will be covered and how many students to admit. Then they set an amount they are willing to contribute to cover any costs over and above what the GI Bill® will pay. The VA matches that contribution.
In many cases, that's more than enough to fully cover tuition costs. And with the other GI Bill® benefits still covering housing and supplies, vets or eligible family members can get an elite education and world-class opportunities without piling up a mountain of student debt.
Amid Soaring Inflation, American Families Are Coming to Appreciate the Value of Military Education Benefits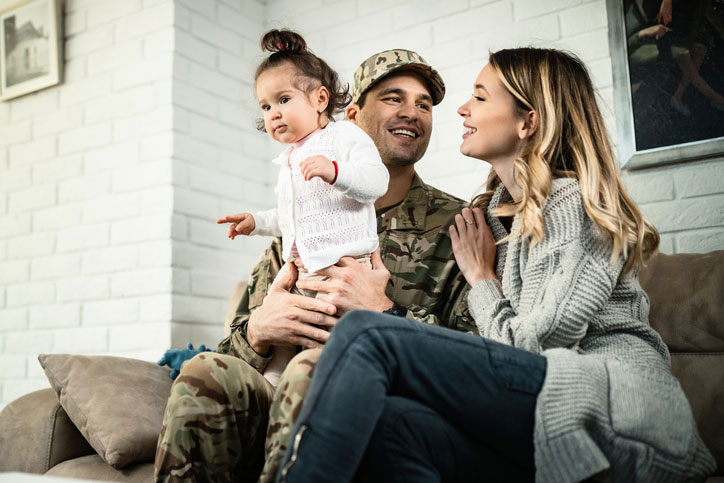 All these advantages have made an impact in lower and middle class families who put a priority on education. According to a 2018 study by RAND Corporation, more than third of enlisted soldiers cited military benefits, including active duty and GI Bill® educational benefits, as a major motivation for enlisting.
Others cited on-the-job training as well as the stability and income that came with service. It's hard to beat a job that will actually pay you while you go to school, while it's also paying for school itself!
With hundreds of different job specialties and dozens of educational benefits options, the military has a lot to offer families stuck trying to figure out how to cover the cost of going to college.
Military service will always be recognized as a selfless act, and one that offers a great value to your country. And in recognition of that sacrifice, the military is happy to invest in its own and in the future of America by making college accessible. Any American looking at earning a college degree owes it to themselves to take a look at the many educational benefits available through the service today.