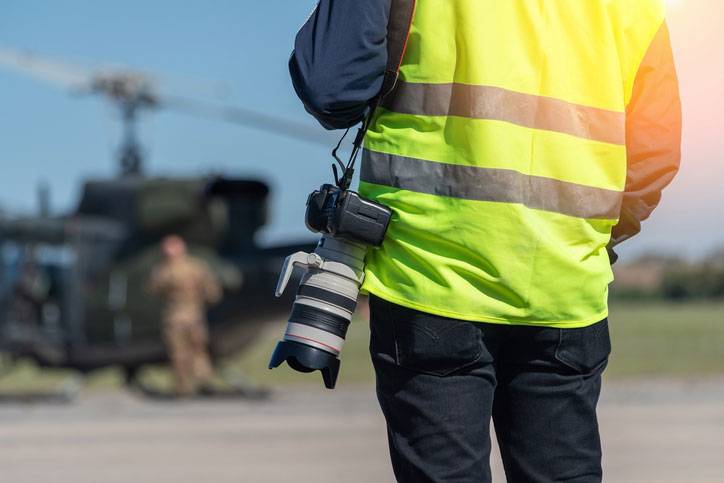 The appearance of U.S. Department of Defense (DoD) visual information does not imply or constitute DoD endorsement.
Communications careers are about making connections. Reaching people and getting a message across is a universal need, whether it's on the battlefield or in a grocery store coupon insert.
<!- mfunc feat_school ->
Featured Programs:
Sponsored School(s)
<!- /mfunc feat_school ->
So, it's a little ironic that the first thing we have to do when talking about communications degrees for veterans is clear up a very basic issue of terminology.
And right now, that view is pretty good.
What the military and civilian worlds call communications are two very different things.
In the military, comms, or signals, is a technical field with a long history going back to semaphore and smoke signals. It represents the various technologies and protocols used to connect units and leaders. Comms troops spend their days implementing encryption protocols and getting links up to satellites, or even more exotic stuff like ELF (Extremely Low Frequency) systems that can penetrate to submarines deep underwater.
In the corporate and academic world, communications is about the use of visual, audio, and written media to connect a message with viewers or listeners. It's about promoting clarity and accuracy, shaping a connection between those who have the information and those who need it.
The military has many jobs in this field as well, they just call them something a little bit different: public affairs or mass communications.
If you enjoy writing, or get a thrill out of making short films, or have a voice made for radio, then the combination of a military job in one of these areas and a college degree in communications can forge an exciting career for you in the private sector.
Explore Your Military Training and Degree Options
What The American Military Can Offer To Help Prepare You For a Career in Communications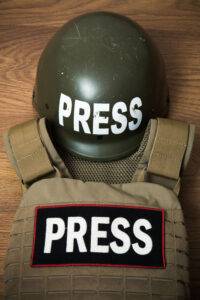 The military has always needed good press just as much as any other organization. The Pentagon may be funded by Congressional appropriations, but Congress is elected by the American people. Support for the military funding and for veterans comes back to how they are viewed by the country. And right now, that view is pretty good.
That view comes back to the superb work happening in the public affairs offices of every service. In fact, there's a good chance that you are only looking at the opportunity the military can offer you today because of the work of public affairs officers and staff.
Today, as an all-volunteer force, the American military counts on a good public perception—plus excellent veterans and educational benefits, of course—to maintain a stream of new recruits.
That means engaging in public outreach and working to get the service perspective out in front of media and consumers.
Military public affairs are also responsible for running the internal military media community… they:
Willie and Joe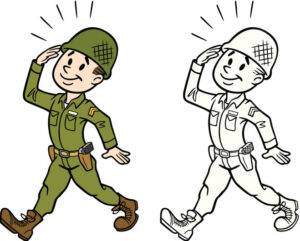 Although World War II sparked many acts of valor for which many service members would become celebrities, there may have been no American infantrymen more famous in the ranks than Willie and Joe.
But Willie and Joe weren't real. Instead, as cartoon characters appearing in Stars and Stripes six times a week, they were the brainchild of cartoonist Bill Mauldin, a National Guardsman in the 45th Infantry Division. Assigned to the invasion of Sicily, then Italy, Mauldin made Willie and Joe the embodiment of the GIs he served with.
Their experiences struck a nerve with soldiers and civilians alike… a rugged sergeant shown covering his eyes as he held a pistol to put down his favorite jeep with a flat tire, or Joe proclaiming to Willie, as he dug yet another foxhole, that he would become a professor of European soil studies after the war. Willie and Joe weren't glamorous, but they felt real, and audiences loved them.
Mauldin won a Pulitzer prize and went on to become a well-known political cartoonist after the war, winning another Pulitzer in that career.
Public affairs jobs offer an outlet for creativity and a clear path to communications careers in the civilian world. Famous journalists like Andy Rooney, authors like Shel Silverstein, and TV personalities like Pat Sajak got their start working in military media – so you can too.
Military Occupational Specialties that Offer Communications Training and Experience
Every service has specific Military Occupational Specialties (MOS) dedicated to public affairs work. These represent a wide range of different jobs.
These positions generally fall to folks in these specific military specialties:
Some lucky troops even get to go to Hollywood, working with film crews and production companies shooting war movies, or coordinating real military equipment and troops for film or television.
Did you ever wonder how Tom Cruise ended up in the cockpit of an F/A-18 rocketing off the deck of an actual aircraft carrier? That's the result of a military public affairs unit doing its job.
It should be clear, then, that these kinds of jobs are basically the same as civilian sector journalism, public relations, or editing work.
Advanced Training in Communications Comes With the Territory For Public Affairs Roles
Training for most of these jobs consists of twenty weeks or more of specialized schooling after you complete basic training. You will get exactly the kind of courses you would in the civilian world:
In fact, it's all similar enough that with a military-supportive school on your side after discharge, you may even be able to get college credit for some of your studies.
That's because many advanced public affairs training opportunities are offered at DINFOS, the Defense Information School at Fort Meade, Maryland. DINFOS is a DoD school that trains troops from every branch in subjects like:
And the American Council on Education recommends that many of the courses offered there be accepted for credit by civilian universities.
And if that weren't enough, you can get started on building your credentials as a communications professional before you are even discharged. The DoD COOL (Credentialing Opportunities On-Line) program offers a database of industry-standard licenses and certifications relevant to your MOS. With the approval of your commanders, you can receive up to $4,000 toward exam fees or required coursework to get in-demand certifications such as:
Stack these credentials on top of a college degree in the field, and you'll have no trouble nailing down the job you want after the service.
Civilian Careers in Communications Can Take You Into Any Industry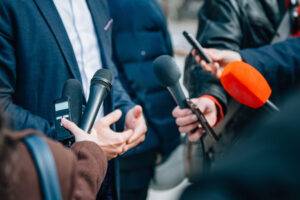 The great thing about a communications degree is all the different career paths it can take you down in the civilian world. Every organization needs to get a message out. Everyone in the world has a story to tell and communications skills give you the ability to help them do it.
That means jobs are found in both the public and private sectors, from Fortune 500 companies and tiny non-profit organizations. If you're really on top of your game, you could possibly even find work as a publicist for Hollywood stars or honing the message of a national political figure.
And according to the Bureau of Labor Statistics, many people with communications degrees go on to other types of jobs entirely: teachers, lawyers, HR professionals, and marketers are all in the top five fields that communications degree graduates end up pursuing.
Salaries for Communication Professionals Are on The Rise
But let's stay focused on communications jobs themselves when we start talking salary. BLS keeps a big list of media and communications jobs of the sort you might be able to compete for with a bachelor's degree in communications. For 2021, the median salaries in those professions came out to:
Although there has been a downturn in traditional journalism jobs in the past decades, new media organizations are coming up with new approaches and new opportunities.
Or you can forge out on your own, trying to light up YouTube with an idea no one has ever seen before. Citizen journalists these days are using the platform, differentiating themselves, and building audiences with clever presentation and editing… all skills that you can learn in the service, and hone with a communications degree.
Earning a Degree in Communications Will Broaden Your Military Training and Experience
So, what exactly does a communications degree come with that you didn't learn in the service? It depends a bit on what level of degree you decide to pursue.
Associate Degrees in Communications
These two-year programs are a fast-track to entry-level communications industry jobs. They cover the basics at a high level, giving you an overview of just about every type of skill used. They also include a level of general education, in math, science, and social studies that helps round out your knowledge. You can use that understanding to clarify your own goals, or immediately hit the job market. It also gives you a great launching point for higher-level degrees. In fact, many associate degrees can be used as transfer degrees, accepted by four-year schools as the first two years of your bachelor's program.
Bachelor's Degrees in Communications
A four-year bachelor's program is increasingly seen as the standard for many communications jobs. These degrees offer more specialization, and also a more wide-ranging set of liberal studies courses alongside them. You'll soak up the cultural and historical background needed to really connect with your audience. With more electives, more time to study, and more opportunities to explore, a bachelor's is a key degree, whether you plan to move on to higher studies or not.
Master's Degrees in Communications
The main advanced degree in communications is the master's degree. Typically lasting from one and a half to two years, these are the degrees held by managers and top talent in the communications field. They leave behind the general studies courses in favor of more focused and specialized instruction, getting into the key research and applications that are changing the field today.
Doctoral Degrees in Communications
At the absolute highest level of communications studies, you'll find PhD, or Doctor of Philosophy, degrees in communication. These are typically pursued by students who want to become professors or researchers in the field. They may take from three to five years to complete. The depth of knowledge required to earn one of these is formidable, requiring a lot of research and thought, developing your own theories and testing them.
In general, you can expect any of these degrees to help hone your sensibilities and presentation for the civilian market. Your military communications training will remain useful, but it's going to be highly technical and very focused on the needs of the service. With a civilian degree, you get the option to take your time, explore your options, and take your training in whatever direction interests you the most.
Degree Concentrations Allow You to Focus your Skills and Expertise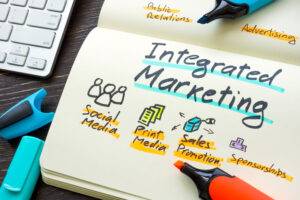 That's where specializations come in. A communications degree can apply to many different types of positions. That kind of general education is great for flexibility. But if you are already zeroed in on a specific career you want to pursue, it may make sense to specialize your training further with a degree concentration in that area.
They can include fields like:
As you can see, some of these areas can have clear connections to your military public affairs experience, like journalism or organizational communication. Others, like media criticism or political communication, will open up entirely new parts of the communication world.
A Communication Curriculum Enhances Your Abilities to Be Understood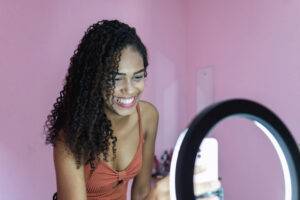 Your communications degree curriculum will depend in part on the specialization you choose to pursue. A journalism specialist is going to get a lot more coursework in investigations, writing, and media law and ethics; a health communication concentration will result in more explorations of HIPAA requirements and cultural perspectives and outreach.
But in general, almost all communications degrees will cover a core set of subjects. These will be similar or the same as your military training in some cases, while in others they will broaden what you learned in the service and build on top of it.
Communication Theory and Foundations – These classes cover the history and theoretical background of communications science in ways your military instructors didn't have time for. You'll look at different cultural conceptions, intercultural communication theory, and study messaging and interpretation.
Media Criticism – Understanding why some communications are effective and others are not, requires some deconstruction and analysis. Courses in media criticism teach you how to take apart the elements of communication and understand how it is constructed and interpreted, and how to improve on it.
Research Methods – Communication first requires knowledge, in any format. You'll learn how modern communications professionals develop the information they will work from in honing communication to different groups.
Social Impacts and Consideration – In an era of mass communication across many different types of media, assessing the impact on society of both message and format is important. You'll study how society is shaped by communication professionals, and how to consider your own role ethically and legally.
Writing and Stories – When you get right down to it, all communication are based on writing, whether it's a script or a newspaper article. You'll learn how to tell a story that resonates with audiences and how to write concisely and effectively to support that storytelling.
Comparative Media – Finally, nearly every communication degree today covers all the wide variety of formats and features available in communication today. From the humble corporate memo to short-form video highlights, there are strengths and weaknesses to each. You'll learn about the best use cases and how to effectively develop multimedia communication strategies.