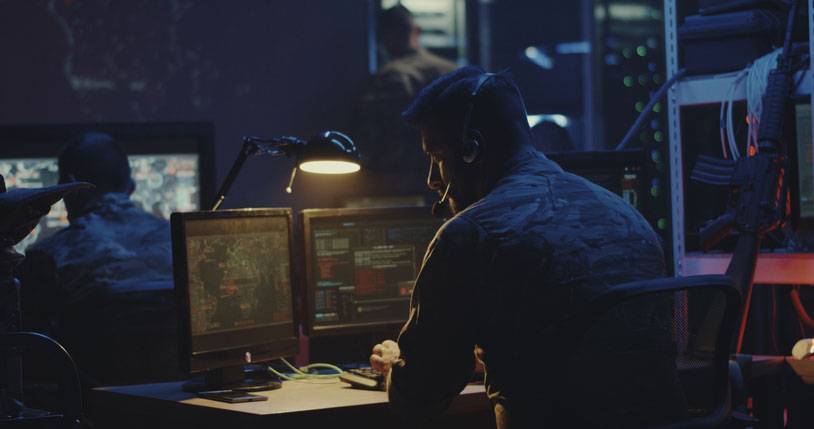 The appearance of U.S. Department of Defense (DoD) visual information does not imply or constitute DoD endorsement.
Defining the unknown in a limited information environment takes training, talent, experience, and just a little bit of intuition.
<!- mfunc feat_school ->
Featured Programs:
Sponsored School(s)
<!- /mfunc feat_school ->
That's why recruits with top ASVAB scores and some college behind them tend to end up in intelligence billets. And when they are discharged, they tend to get the good jobs, working in the top echelons of government, academia, private think-tanks, or for certain three-letter agencies which wish to remain nameless.
If you hope to keep using the skills you developed in the military to keep defending your country even after you leave the service, this is one of the best ways to do so. But even military experience only goes so far. You'll need to earn a degree in intelligence studies to make it in the shadowy world of national security.
Explore Your Military Training and Degree Options
Intelligence Gathering Is One of the Military's Primary Roles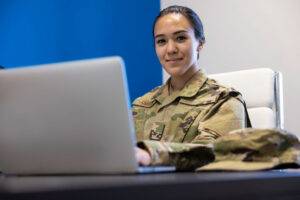 Technically, every service member can put "Experienced in defending national security" on their resume. After all, that's the main reason we have a military.
Intelligence is an unavoidable part of that job. In fact, it's baked right into every service member's standing orders: General Order #2 calls for everyone manning a post to be "…keeping always on the alert and observing everything that takes place within sight or hearing." Maintaining battlefield awareness is key.
But in a highly specialized, high-tech force, there are some positions that offer a little more hands-on intelligence work than others.
Military intelligence works closely with other parts of the national security and intelligence community.
The Pentagon wields billions of dollars in resources and the most advanced technology on Earth to make sure the military knows who the threats are and what their capabilities may be before the fighting starts.
On both sides of the table, the duties are similar:
Working in military intelligence absolutely gives you a leg up for intel jobs in either the corporate or government sector. But there's one big difference: your future employers are definitely going to want to see a degree on your resume.
Military Intelligence Billets Exist for Both Officers and Enlisted Ranks
Intelligence is so fundamental to the military function that there are plenty of positions available in every branch.
Every senior commander studies the mistakes of Rommel, caught ill-prepared on D-Day—and the successes of MacArthur, cutting off 135,000 unsuspecting North Korean troops at Inchon.
For reasons both strategic and, let's face it, ambitious, no general or admiral worth their salt shorts their intel staff. There are many positions available in every service.
In the Army that usually means working in the Military Intelligence Branch, with Military Occupational Specialty (MOS) 35 series. There are 27 of them, from the 35A Intelligence Officer to the 35Z Signals Intelligence Chief. The 59A Strategist is an officer role that typically requires a master's degree, but offers the highest level experience in national security.
For the Marines it means taking a job in the 02 Intelligence occupational field. The Marines break out their signals intelligence into a different occupational field, 26, but 02 is more big picture stuff.
The Navy has an intelligence specialist rating for enlisted personnel, and a restricted line officer designator of intelligence officer. These are broadly considered to be within the Information Warfare Community.
In the Air Force and Space Force, enlisted intelligence personnel are found in the 1N group, while officers are categorized as 14NX.
And for the Coast Guard, Intelligence Specialists handle collection and interpretation of information related to both criminal and national defense missions.
The Coast Guard Has a Long History of Dual-role Security Duties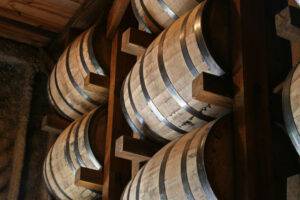 On a warm, muggy April morning in 1931, a crowd of federal agents burst through the doors of a nondescript building in New Orleans with arrest warrants for more than 100 individuals. Four of the wanted were members of Al Capone's notorious Chicago gang. Others were corrupt deputy sheriffs. All had been part of a nation-wide rum smuggling ring based in the Pacific Northwest—and cracked wide open by Coast Guard intelligence.
Working in Coast Guard intelligence offers a unique opportunity in intelligence and security studies, dating back to the Prohibition era. With a dual mandate in law enforcement and national defense, Coast Guard intelligence units have to pay attention to the big picture—Chinese fishing fleets, Russian submarines, and narco-smuggling rings.
That means Coast Guard intelligence has both a broader and a more actionable role than those of the other services—and pads your resume with more real-world accomplishments than you'll find elsewhere.
Depending on the specific MOS, you may be sent for up to 50 weeks of dedicated training right after basic. You'll learn essential skills in handling sensitive information, maintaining meticulous records, and learn basic capabilities in intelligence gathering and analysis. Maybe most importantly, you'll also get a security clearance.
Advanced Training for Intel Troops Continues Throughout Their Service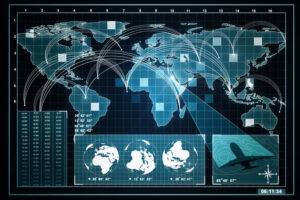 The training doesn't stop after your first intel school. Intelligence is about what is happening now, or what will happen in the future. It takes constant updates in theories and methods and an understanding of the evolving geopolitical and technological environment to stay on top in this game.
Most specialists have the opportunity to go on to more advanced training in their focus area.
Intel specialists are taught to question things. That propensity makes for a skilled intelligence professional and an excellent college student.
The U.S. Army Intelligence Center of Excellence at Fort Huachuca is one of the big training centers for all services when it comes to advanced intel duties. The Navy and Marine Corps Intelligence Training Center Dam Neck handles advanced training for those services. And the Air Force maintains the 313th Training Squadron in San Angelo to offer professional development coursework to officers and airmen.
Mobile training teams roam posts to keep skills up to date, too. Uncle Sam spares no expense in making sure his intelligence professionals are up to speed.
Many Military University Degrees Focus on Intelligence Studies
Intelligence and security studies are so big in the military that they've made their own degrees for them! A handful of big DoD and service universities accept assigned candidates for either genuine college degree studies or advanced coursework that may be accepted for credit by civilian schools.
National Defense University – NDU offers several full and part-time degree programs through the College of International Security Affairs and College of Information and Cyberspace that have security and intelligence aspects.
National Intelligence University – The Master of Science in Strategic Intelligence is the gold ring at this university that accepts students from every service. NIU is one of the few DoD schools to offer bachelor's degrees in intelligence alongside the more common advanced programs. That means even enlisted ranks, who may not have a four-year degree yet, are potentially eligible.
Defense Languages Institute – Not all intelligence threats are courteous enough to lay their plans in English. So many officers and enlisted personnel end up at DLI, studying both foreign languages and cryptologic linguistics. This can be a huge multiplier to your skills in the private sector. Both bachelor's and associate's level degrees are awarded here, all fully paid for by the military, and a ticket to higher education later on.
Naval Postgraduate School – NPS offers masters programs in National Security Affairs and Defense Analysis that build your security and intelligence capabilities. Although run by the Navy, candidates from every service are accepted.
Air Force Institute of Technology – AFIT offers a particular, if frightening, picture of national security at the most serious strategic level: nuclear deterrence and security. Although offered with an angle on the ICBM/bomber legs of the American nuclear triad, courses are open to joint service personnel as well.
Defense Cyber Investigations Training Academy – Offers a curriculum in cyber forensics, investigations, and intelligence development leading to certifications that stack on your MOS.
Joint Military Intelligence Training Center – Run by the Defense Intelligence Agency (DIA), JMITC runs courses for every service in tradecraft and analytics.
You pay nothing for any of these courses, and in fact retain full salary and benefits while you attend. Competition is high for such juicy postings, and you'll almost always have to extend your service commitment in return for on.
Using Active Duty Benefits To Build Your Own Educational Portfolio
Intel troops are self-starters by nature. Even if you don't land that prestigious training billet on the first shot, you may be encouraged to pursue studies on your own. And through options like Military Tuition Assistance, which will pay you up to $4,000 for tuition rates up to $250 per credit, you'll have the option to do so without breaking the bank.
There's also COOL, the DoD Credentialing Opportunities OnLine initiative available to all service members. COOL requires the approval of your command to take advantage of. It will kick in up to another $4,000 toward certificates or licenses relevant to your military job. In intelligence, that can mean certs like:
These all have value in the outside world as well. You'll start off a step ahead of the competition if you can earn them with military backing.
Civilian Jobs in Intelligence and Security Work Exist in Public and Private Roles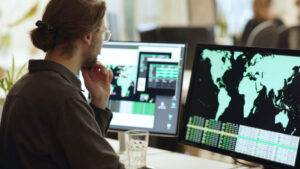 Intelligence is just as important outside the world of the military. Big business profits by their understanding of the market environment and the regulatory and competitive forces in play. Law enforcement agencies scale their efforts based on their understanding of threats and trends in crime. And the federal government, of course, has large buildings full of people working to develop threat analyses, divine intentions, and come up with information about foreign adversaries.
A military background plus a degree in intelligence and security studies can be a good fit for any of these roles. These tend to be more high-level positions than other corporate security roles, which often draw job candidates more from law enforcement backgrounds. But at levels dealing with corporate espionage or even nation-state sabotage, an intelligence background will be preferred every time.
Security and Intelligence Salaries
The Bureau of Labor Statistics (BLS), the national agency that tracks salary and employment levels across the country, identifies a number of categories that could be applicable to people holding degrees in intelligence studies.
For 2021, the median salary levels for those positions were:
Information Security Analyst – $102,600
Assesses threats, plans, and carries out security measures protecting organization networks and systems
Detectives and Criminal Investigators – $90,370
Conduct investigations related to suspected violations of laws or develop plans to prevent or solve crimes
Business Intelligence Analyst – $100,480
Develop market and financial intelligence to support business activities
Management Analyst – $93,000
Review corporate threats and opportunities, brief senior executives, and assist in planning
Political Scientist – $122,510
Study and analyze the development and operation of political systems and their interactions, including international relations and conflict
You're probably not in this kind of work for the money, but the money can be pretty good. Government jobs often come with salaries toward the lower end of the scale for any given position, but the job security and benefits are unparalleled… not to mention the thrill of code-word clearance.
Finding a Military-Supportive University for Your Intelligence Studies Degree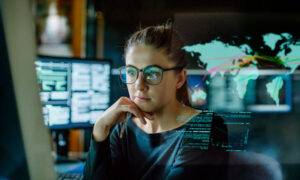 When it comes time to get that all-important degree, you're going to have to launch your own intelligence gathering mission: putting together data on your target schools.
But what exactly should you be looking for? Clearly, you want a school that understands who you are and where you are coming from. At a bare minimum, that means a college that accepts your GI Bill® benefits. If you want some collateral verification, you could also look for those that participate in the Yellow Ribbon program. Yellow Ribbon kicks in to cover tuition costs at private schools or where out-of-state tuition rates exceed the GI Bill® max. The school contributes half, the VA matches. When you see a college putting their own money up for vets, you can read their intentions pretty well.
Of course, you also need to find a school that has a intelligence and security studies degree to offer at the level you need.
The good news is that most of the colleges that offer these kinds of degrees have strong working relationships with both the military and the civilian intelligence community. That means they are far more likely to have military-supportive policies, such as:
Schools with CEA Designations Offer a Lot More Than Just Military Friendly Enrollment Policies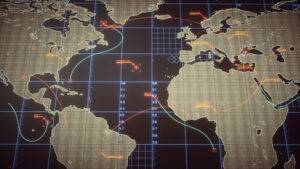 The strong connections between intelligence and cybersecurity today can give you one more thing to look at when considering a military-supportive school for your studies: whether or not it has been designated a National Center of Academic Excellence in Cybersecurity (NCAE-C).
The NCAE-C is a national effort toward hardening computer and network systems through education. Run by the DHS and NSA in cooperation with partner schools, it has three categories for educational institutions:
Cyber Defense (CAE-CD)
Cyber Research (CAE-R)
Cyber Operations (CAE-CO)
Any of these three have intelligence and security applications. If you're planning to focus on cyberintel or securing network systems, they can be excellent resources to draw on for research or specialized training.
Choosing the Right Degree Plan For Your Intelligence and Security Studies
You know from your service that there is a vast range of threats and interests in the world that are subject to intelligence and security work. Specialization is as necessary in the outside world as it is in the military. And your focus of interest will start with picking the right degree.
Associate of Science in Intelligence Studies
There are very few two-year associate degrees in the intelligence trade, but they do exist. Those that exist are often limited to specific military units or postings, or are offered through military training. For a civilian career, you'll need to start out with at least a bachelor's degree. However, you may earn an associates in a related field, such as general studies or criminal justice, and use it as a transfer degree to get some general studies requirements out of the way before enrolling in a bachelor's program.
Bachelor of Science in Intelligence Studies
These four-year programs are where the most essential entry-level skills are taught. But like any bachelor's program, they all include a lot of general studies requirements. As you'll see, these can be just as important as some of your most focused intel classes. No employer wants anyone developing or analyzing intel without one of these degrees on their resume.
Master's Degrees in Intelligence Studies
A two-year advanced master's degree kicks your expertise up a notch. Unlike the bachelor's, you won't spend much time in these programs on anything general. Instead, they offer a deep dive into theory and real-world practices. Assessment, leadership, and presentation skills are all honed at this level. Master's programs almost always dive into a specific specialty, as well, qualifying you for work in a particular field of intelligence and security.
Doctoral Degrees in Intelligence Studies
At the highest level, you'll find three to four-year PhD programs in Intelligence and Security on the menu. With academic and research as the focus, you'll be so advanced at this level of study that you will actually help build your own curriculum! Doctoral students are expected to come in hungry for research and to break new ground, using their own ideas and theories to expand the state-of-the-art in intel and security.
<!- mfunc feat_school ->
Featured Programs:
Sponsored School(s)
<!- /mfunc feat_school ->
Intelligence Studies Degrees Offer a Surprisingly Broad Curriculum
Intel staff get a reputation for being wonks in the service, but the curriculum in an intelligence and security studies degree is anything but narrow and technical. Instead, you'll get classes that cover a broad range of humanities subjects, fields like:
Cyberintelligence Is the Future of Intelligence and Security Studies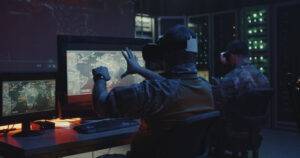 Cyberintelligence is an exciting field where the battle lines are still being drawn. The combination of skilled intelligence analyst and knowledgeable cyber warrior is still a rare one in both military and civilian circles. But the need for those individuals is higher than ever.
Cyber often makes the line between intelligence gathering and direct action a fuzzy one. To develop intel on threats, sometimes you have to penetrate their systems. To understand your own vulnerabilities, you have to engage with your own defenses.
In either case, cyber and technological breakthroughs will have some of the biggest impacts in the intelligence and security world in the coming decades.
If you want to future-proof your skillset, then adding a healthy helping of technology and cyberdefense courses to your degree program will ensure that heads in the room all turn toward you when the next big cyberattack or computer breach hits.
That's because, over and above all the technical capabilities and heavy-duty computational analysis available in intelligence today, the major skill you need to develop is empathy.
The ability to put yourself in the shoes of your opponent is the key to understanding motivations and predicting actions.
Good intelligence officers and analysts don't just look at the world through their own eyes. They need to have the general knowledge and historical context to pull together all the threads of the information they discover.
Beyond that, you need to be able to articulate your thoughts clearly and concisely. A military intel background is invaluable for this skill, since giving briefings will be second nature by the time you're discharged.
Interdisciplinary studies don't stop with liberal arts, either. You're also likely to receive more focused training in:
These courses will build on similar training you will have received in the military. College classes offer a better chance to take your studies in a direction you are interested in, however. You'll have the chance to contemplate theory and discuss concepts in detail with professors and fellow students.
Internships Offer First-Hand Experience Where Intelligence Decisions Are Made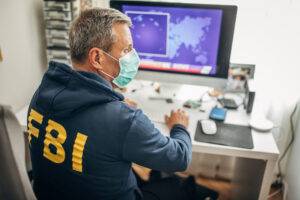 The right internship can make all the difference in a field where trust is paramount and all your finest moments are classified and can't go on your resume.
Most advanced intelligence and security programs offer placements at the heavy-hitters in the field:
…or other government agencies or major multinational corporations. Who you meet and how well you do in these placements can set up your entire career going forward.
Here, too, your military background can give you a shot at landing the most prestigious placements. DoD is going to be happiest when one of their former clan is coming back home to roost. And other government agencies will be thrilled to see a security clearance already attached to your name.
Using Your Degree to Develop an Intelligence Specialization that Matches Your Career Goals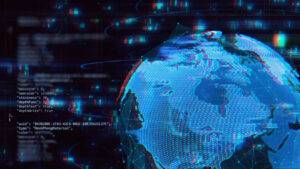 Many intelligence and security degrees are regionally focused. You might drill down in Eurasian, Middle Easter, or Central American studies, for example. You'll get a much more in-depth look at cultural and current affairs influences on security issues in those areas.
Other popular specializations include:
And don't write off degrees in related areas that offer specializations in security and intelligence studies. These are just another way of developing a focused set of expertise. For example, there are Master of International Affairs and Master of Public Administration degrees that offer concentrations in security and intelligence studies. They basically cover the same ground as a Master of Security and Intelligence studies with a concentration in international affairs or public administration—the difference is a matter of perspective and emphasis.
Military service has the potential to offer a leg up in the intelligence and security field. There are strong factors associated with all veterans that help make them well-suited to security work: