<!- mfunc feat_school ->
Featured Programs:
Sponsored School(s)
<!- /mfunc feat_school ->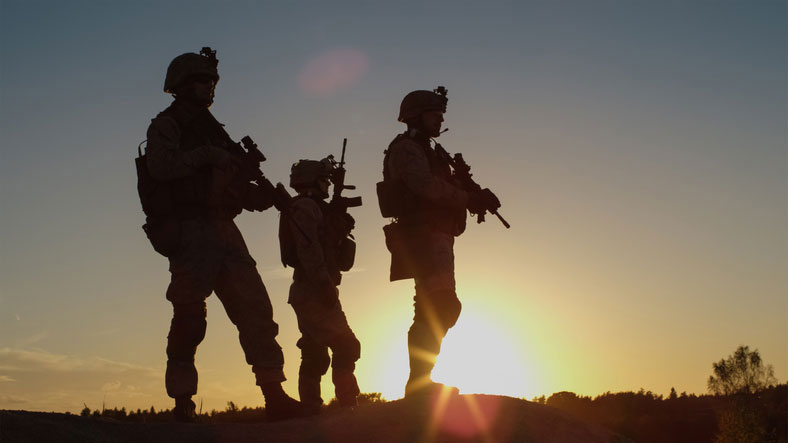 The appearance of U.S. Department of Defense (DoD) visual information does not imply or constitute DoD endorsement.
If you deployed overseas at any point in your military career, you probably learned to appreciate the symbol of the yellow ribbon. As a symbol of support, and remembrance, it was a way your loved ones and your country showed you that you weren't forgotten while you were away. We were always here, waiting for you, and ready to welcome you back when you got home.
As a veteran, now that symbol means something a little bit different. It's an important part of your GI Bill® educational benefits—another important way to support you for your service.
The VA Yellow Ribbon GI Education Enhancement Program (usually just called the Yellow Ribbon Program), was created in 2008 as part of the same Post-9/11 Veterans Educational Assistance Act – the same Act that created Chapter 33, or the Post-9/11 GI Bill®.
The whole point of the Yellow Ribbon Program is to close the gap between what the Post-9/11 GI Bill® covers and the cost of more-expensive private, foreign, and out-of-state schools.
Explore Your Benefits Options
Why the Yellow Ribbon Program Is Needed on Top of the Post-9/11 GI Bill®
It's a fact that getting a solid college education has been getting more and more expensive recently.
In fact, one of the big drivers behind the passage of Chapter 33, the Post-9/11 GI Bill®, was in order to deal with college rate hikes that the older Montgomery GI Bill® couldn't keep up with.
The Chapter 33 rules changed from offering a flat rate of compensation to covering the entire cost of in-state public school tuition for veterans who earned full benefits… period. That's 36 months of complete tuition and fee coverage, housing assistance, and even a stipend for books and supplies. At a normal pace, that's enough for any veteran to earn a four-year bachelor's degree.
As long as they you are attending a public university in their state of residence, that is. But that's not always Plan A. There are many GIs who have other ideas about how to pursue a college education:
The government will still pay your benefits in all those circumstances… but no more than what they would have to pay to a public school at in-state rates. That's capped at a maximum of $26,381.37 for 2022. And that puts plenty of first-rate private universities out of reach, not to mention great public schools outside your own state of residence.
Chances are, the GI Bill® is going to come up a little short for you in those circumstances. And that's exactly when the Yellow Ribbon Program may be a lifesaver.
Why Is It Called the Yellow Ribbon Program?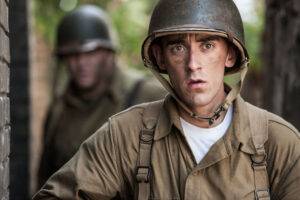 Most service members today understand the yellow ribbon symbol as a sign of support for our troops. It became a common sight during the Gulf War. In an era when many Americans were coming to understand how harshly and unfairly Vietnam veterans had been treated, putting up a yellow ribbon sticker was a way to promise the next generation of veterans they would receive a warmer homecoming.
But the yellow ribbon as a pledge of hope and dedication goes back much further. Songs using the ribbon as a symbol of a woman waiting for a soldier's return from war date back to the 1830's in the United Kingdom. Some people believe the color yellow came from that color's representation of the Parliamentary Army in the English Civil War.
The John Wayne film She Wore a Yellow Ribbon in 1949 reintroduced the idea dramatically, perhaps associating it with the yellow piping used for cavalry troops in the 1800s.
But it took off in popular culture during the Iran Hostage Crisis, when ribbons appeared across the country as a symbol of hope for the safe return of the 52 military and civilian hostages being held in Tehran.
The text of Chapter 33 specifies that the program be known as the Yellow Ribbon G.I. Education Enhancement Program but remains silent on the reasons. It only seems fitting, though, that such a gift that combines both public and private funds to benefit veterans is the perfect expression of the symbol of the yellow ribbon.
What Is the Yellow Ribbon Program?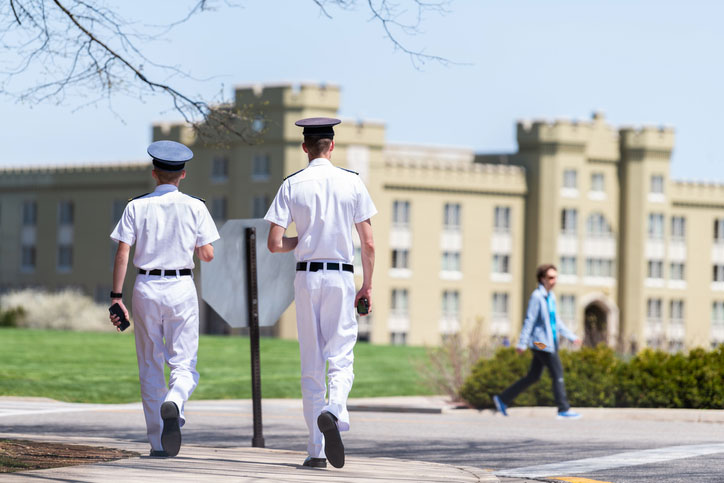 The Yellow Ribbon Program is designed to help out students who believe that attending more expensive out-of-state schools or private universities is not an option they can afford. Although you can still attend any school you wanted, the basic Post-9/11 GI Bill® benefit is only designed to cover standard rates at public colleges and universities, leaving additional costs for you to cover if you want to enroll at a more expensive school.
What do we mean by more expensive schools? Well, the National Center for Education Statistics (NCES) lays it out in black and white:
According to 2020 NCES statistics…
… the average in-state annual cost of undergraduate tuition at a public college came to just $9,349…
… but out-of-state tuition averaged $27,023, higher than the GI Bill® maximum…
… and for private schools, it came out at $32,769 each year.
That means that you'd have to cough up an additional $7,000 or more out of your own pocket to attend a private university.
Keep in mind, too, that's just the average. Half of all private schools, by definition, would actually cost even more.
Don't Confuse the VA Yellow Ribbon Program With the Yellow Ribbon Reintegration Program From DoD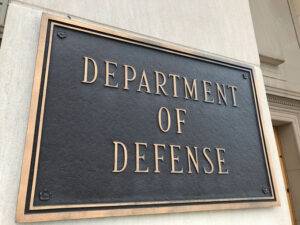 Look, don't shoot the messenger, all right? We know it's confusing that the government gave two different military member support programs the same name.
But just like hummer means an E2C to a Navy vet or a HMMWV to Army or Marine vets, it turns out that Yellow Ribbon can mean two different things:
The Veteran's Administration Yellow Ribbon Program discussed on this page
The Department of Defense Yellow Ribbon Reintegration Program (YRRP)
YRRP has nothing to do with educational benefits at all. It's a Pentagon program focused on supporting National Guard and Reserve members and their families and communities when they go on deployment. It offers things like:
Organized events that offer information on health care, education and training programs, or financial and legal benefits
Courses for handling stress, preparing for deployment, and reintegration to the community
Reference resources for PTSD, healthcare, and further support
YRRP is a great program in its own way, but it's not going to cut any tuition checks, so don't go there if you're looking for educational financing!
Why Private School or Out-of-State Universities May Be On Your Radar
Why not just go to a public school in your own state?
Public colleges don't always offer exactly the programs you are looking for. And maybe you need to relocate to another state anyway, for family or just because that's where you want to launch your post-service career.
What's important is that you have those options in this high-priced university environment. Getting a degree at the best schools mean you make the best contacts; you learn from the top professors. There's no reason why veterans should have to settle for second-best, and the Yellow Ribbon program means you don't have to.
How Does the Yellow Ribbon Program Work?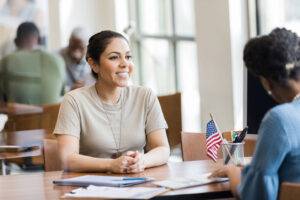 The Yellow Ribbon College Program is a partnership between the VA and participating universities.
Although sometimes it seems like the government has an unlimited amount of money, that's not actually the case. The VA has a budget like every other agency. College tuition keeps climbing. The government didn't want to be entirely on the hook for the sky-high pricing of out-of-state or private school rates.
Congress realized that covering the extra costs of private schools needed another funding source. And what better source than those schools themselves?
The Yellow Ribbon Program is actually a deal the VA negotiated with participating universities—both schools and government chip in to help cover the extra cost of private, foreign, or out-of-state tuition rates.
The Yellow Ribbon program allows universities to sign up to accept a certain number of GI Bill® students. For anything that school charges over and above the top rate offered by the GI Bill® itself, though, the school agrees to kick in a certain amount of funds to help cover it. If they do that, the government will match that amount, effectively doubling it.
And that's enough, in many cases, to keep vets from having to pay out-of-pocket to attend those schools.
Determining Your Eligibility for the Yellow Ribbon Program
You want the Yellow Ribbon Program explained in practical terms:
Believe it or not, Yellow Ribbon is going to be one of the easiest government programs you have ever used.
Eligibility for the Yellow Ribbon program tracks pretty closely with Post-9/11 GI Bill® requirements. In fact, you must qualify for Chapter 33 benefits at the 100 percent level before you can be considered for Yellow Ribbon benefits.
To refresh your memory, that means:
Yellow Ribbon doesn't just cover service members themselves, however. Additionally, Fry Scholarship recipients or dependent children who have received Post-9/11 benefits transferred by a parent are eligible.
Until August of 2022, Yellow Ribbon boosts were restricted to only veterans and the children of vets. But today, active-duty service members that meet all the other qualifications will be allowed to use the Yellow Ribbon Program too. And those benefits can also be transferred to spouses as well as children.
Schools Participating in the Yellow Ribbon Program Have To Meet Some Qualifications Too
It's not just you that has to qualify for the program. The school you plan to attend has to qualify as well. That means:
Because it's a cooperative effort between the VA and the university, your school will also have to certify your enrollment and inform the VA that you'll be participating in the program.
What Kind of Schools Participate in the Yellow Ribbon Program?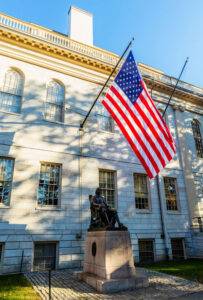 So what sort of schools can you find the Yellow Ribbon Program at? Military-friendly schools are more likely to participate in the program.
Only institutes of higher education are eligible. That means the various other places that you can use your GI Bill® benefit for training, such as flight schools or work-study programs, won't offer it.
Both public and private universities participate in the program. Today, you can even find a handful of colleges overseas that will kick in benefits.
If it's always been your dream to study at the American University of Paris, you'll be happy to learn that the institution, and many like it around the world, participate in the Yellow Ribbon Program.
The GI Bill® Comparison Tool Helps You Find Schools that Offer Yellow Ribbon Benefits
The obvious next question is, how do you know what schools offer Yellow Ribbon Program benefits and which do not? And the VA has a fast answer for you in the form of the GI Bill® Comparison Tool, and even offers a separate searchable database specific to Yellow Ribbon Program schools exclusively.
The Comparison Tool, on the VA website, allows you to plug in the name of schools you are interested in or even just a specific region and get all the data you need. You can customize the search by type of school, accreditation level, and other specialized missions. And, critically, you can search only for those schools that offer Yellow Ribbon benefits.
Keep in mind that there are usually a limited number of Yellow Ribbon Program applicants that any given school has the funds to accept.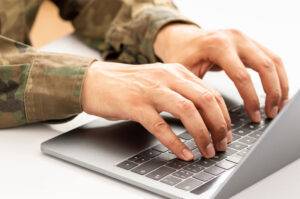 The tool also tells you how many students are currently enrolled under the program. That can give you some idea of how good your odds are on getting into any Yellow Ribbon slots that are still open.
And the tool also gives you the contact information for the school certifying official, which is important information you'll need during the application process that we outline below.
What Does the Yellow Ribbon Program Cover?
It's important to understand exactly what is and is not covered by Yellow Ribbon Program benefits. The Post-9/11 GI Bill® has a wide range of benefits that cover several different aspects of your college experience:
Any or all of those expenses may be different between a public university in your state and a school covered by Yellow Ribbon.
But the Yellow Ribbon Program only boosts tuition and fee payments, not anything else. So, you'll still be looking at the same formulas to determine your books, housing, and other costs of attendance.
Although many colleges with Yellow Ribbon Program coverage arrange it so that their contribution plus the VA match will take care of the entire part of their tuition over and above the base GI Bill® rate, that's not a requirement. Some schools put an annual maximum amount on what they will contribute. So it's still possible that you will end up owing some money for tuition even after taking advantage of Yellow Ribbon payments. But you'll be happy to find that most schools pay the entire difference between full tuition and what your other benefits cover.
Your Yellow Ribbon funding is adjusted to account for other scholarships and financial aid you receive. If you have your costs covered by other sources, the school may take that into account and reduce your funding accordingly.
Each university may also set different levels of funding depending on your degree level. Doctoral studies candidates, for instance, might get a higher rate than those studying for a bachelor's degree. And different schools within the college might get different funding—the Medical School, for instance, may be pulling in more than the School of Business. In fact, some colleges may restrict the program to only one school or degree path, although it's not common.
It's more common to find universities that only offer Yellow Ribbon Benefits to either graduate or undergraduate studies.
Of the 2,000 colleges and universities that participate in the Yellow Ribbon Program, only about 500 fully fund the program and place no caps on enrollments. This elite group of  military friendly schools ensure every eligible student that applies can take advantage of the program and that every single one of them has 100% of their tuition costs covered.
We feature this group of world-class on our regional lists of Top Picks for the Most Military Supportive Colleges in the U.S.:
The Most Military Supportive Colleges in the Northeast 
Connecticut, Delaware, District of Columbia, Illinois, Indiana, Maine, Massachusetts, Maryland, Michigan, Missouri, New Hampshire, New Jersey, New York, Ohio, Pennsylvania, Rhode Island, Vermont, Wisconsin
The Most Military Supportive Colleges in the Southeast
Alabama, Arkansas, Florida, Georgia, Kentucky, Louisiana, Mississippi, North Carolina, South Carolina, Tennessee, Virginia, West Virginia
The Most Military Supportive Colleges in the Central U.S.
Colorado, Iowa, Kansas, Minnesota, Montana, Nebraska, North Dakota, Oklahoma, South Dakota, Texas, Wyoming
The Most Military Supportive Colleges in the Pacific Region 
Alaska, Arizona, California, Hawaii, Idaho, Nevada, New Mexico, Oregon, Washington
How To Use Your Yellow Ribbon Program Benefits
Applying for Yellow Ribbon Program benefits is basically an extension to your normal GI Bill® application and enrollment process.
1. Your first step is always to apply for your Post-9/11 GI Bill® benefits.
Without qualifying and being approved for these, you're dead in the water on Yellow Ribbon. And you will need your official Certificate of Eligibility (COE) from the VA in order to proceed with the next step. This is a process that can take a month or so, so don't delay.
2. Your next step is to take the COE to your school's certifying official or to the financial aid, military liaison, or bursar's office.
You'll find the name of the certifying official in the GI Bill® Comparison Tool if you don't already have it. The school itself will have an application for you to fill out for the Yellow Ribbon Program, but each college has its own process.
3. The third step is up to the school: they will look at their other current Yellow Ribbon enrollees and make sure they have the funds in the program to cover you
This is always decided on a first-come/first-served basis, so, again, being early is a good idea. The school will also calculate what their contribution will be, based on their agreement and other funding sources you may be receiving besides GI Bill® benefits. That will also determine the total VA contribution, since it's a matching program.
4. The final step puts the ball back in your court, letting you make the final decision about enrolling at that school.
The school will inform you if you are accepted for Yellow Ribbon, and then tell you what the decision is on your benefit level. You can decide at that point if you plan to proceed or not.
Like the Post-9/11 benefit it augments, Yellow Ribbon Program payments are made directly to the school. So once you are accepted, you don't have to do anything else. As long as you remain enrolled at the school and are making progress in your program, and as long as you continue to meet eligibility requirements for the Post-9/11 GI Bill®, you'll automatically continue in Yellow Ribbon.
Of course, if the combination of benefits doesn't quite match the total tuition rate, you will still have to pay the school directly as normal. And in the unlikely event that a payment goes through and you decide not to continue with the degree, you may be on the hook to repay the VA if the school doesn't refund the payment.
But with the determination and commitment you learned in the military, you're not going to have that problem. Instead, you're likely to find that the Yellow Ribbon Program unlocks new options and more opportunities in both education and your professional post-military career. With schools and government both chipping in to help you get ahead, you'll have all the tools you need to succeed.