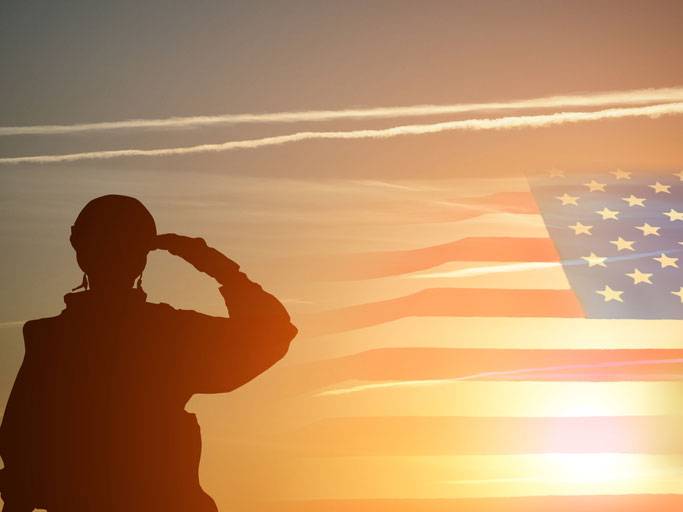 The appearance of U.S. Department of Defense (DoD) visual information does not imply or constitute DoD endorsement.
Is the GI Bill® is federally funded? The answer is yes, the GI Bill® is funded by federal dollars. In fact, all iterations of the GI Bill® and other military education benefits programs are federally funded by the Veterans Benefits Administration (VBA).
<!- mfunc feat_school ->
Featured Programs:
Sponsored School(s)
<!- /mfunc feat_school ->
These include:
There's a lot more to the story behind the GI Bill® and what those federal dollars have done for our nation's military service members, veterans, and their spouses and dependents.
Learn about how this federally funded program came about and how it has changed and expanded in the last 78 years to offer our nation's military members the superb benefits they enjoy today.
How Federal Funds Were Used to Create a Program Exclusive to Military Veterans
To say the surge of WWI vets returning to civilian life was a disaster in the making would be an understatement of epic proportions. They flooded a job market that wasn't healthy enough to take them on. With little to no education or training, Congress walking back its promises of wartime bonuses, and an economy sinking deep into the throes of the Great Depression, WWI veterans were met with despair, dejection, and few opportunities to better their lives post-war. Help with training, jobs, housing, education? Good luck. If you were a WWI vet, you were on your own.
President Franklin Delano Roosevelt was committed to learning from past mistakes and setting American soldiers up for success following their return from WWII. In fact, FDR began making plans for their return during the earliest moments of the war. Named the Servicemen's Readjustment Act of 1944, the GI Bill® became what would be one of the most significant pieces of federal legislation ever produced. (It was later nicknamed the "GI Bill® of Rights" by American Legion publicist Jack Cejnar.)
Quickly pushed through Congress thanks to unanimous, bipartisan approval, the federally funded Serviceman's Readjustment Act was signed into law on June 22, 1944, mere days following D-Day.
The creation of the GI Bill® made serious inroads to the building of the middle class and positively impacted the nation socially, economically, and politically. It did a remarkable job of not just staving off another Depression but triggering an economic boom.
The GI Bill® offered unemployment benefits; loans for homes, businesses, and farms; specialized treatment at dedicated hospitals; and funding for college and training. It was unprecedented federal funding with a clear message: America wasn't about to repeat the same mistakes of post-WWI.
Through the GI Bill®, the federal government was covering all their bases to help nearly 16 million war vets better integrate back into society and give the country a much-needed economic boost.
The Expansion and Growth of the GI Bill®: What This Federally Funded Program Looks Like Today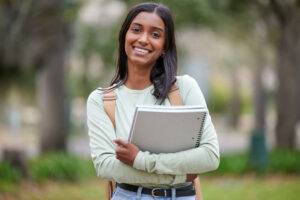 In the years following the passage of the GI Bill®, it is estimated that around eight million veterans took advantage of the program's educational benefits, with about 2.3 million attending college or university and the remaining receiving some sort of formal or on-the-job training. By 1949, about 49 percent of all college admissions were veterans.
By 1956, nearly 10 million veterans had received GI Bill® benefits. The Readjustment Benefits Act of 1966 extended benefits to all veterans of the armed forces, including those who served during peacetime. Despite its 1956 expiration date, the GI Bill® was extended and expanded several times, with millions of veterans of the Korean and Vietnam War eras taking advantage of the program's benefits.
In 1984, Mississippi Representative G.V. "Sonny" Montgomery proposed legislation to make the GI Bill® a permanent federally funded program. And in 2008, Congress passed the Post-9/11 Veterans Educational Assistance Act, more commonly known as the Post-9/11 GI Bill®. This federally funded program was created as an addition to the Montgomery GI Bill® to provide veterans who served on active duty on or after September 11, 2001, expanded educational benefits that could also be transferred to their spouses or dependents.
Today both the Montgomery GI Bill® and the Post-9/11 GI Bill® provide a host of benefits aimed at providing service members and veterans with the resources needed to achieve their post-secondary education goals.
In 2017, President Donald Trump added to the benefits of the Post-9/11 GI Bill® by signing the Harry W. Colmery Veterans Educational Assistance Act – better known as the Forever GI Bill® – into law. This law further expands benefits received under the federally funded Post-9/11 GI Bill® by eliminating any expiration date on when vets and their spouses and dependents can use their benefits. Other perks of this expanded program include the inclusion of certain work-study programs, the on-campus VetSuccess program (a vocational rehabilitation program), priority enrollment for educational counseling programs, and eligibility for reservists who lost Reserved Educational Assistance Program (REAP) credit.
How the Post-9/11 GI Bill® Program Has Dominated Federal Spending for Veterans' Education Benefits Programs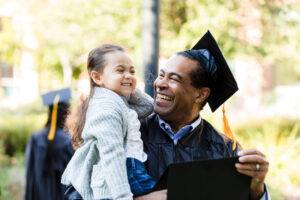 Both the Montgomery GI Bill® and the Post-9/11 GI Bill® are federally funded programs that fall under the auspices of the Veterans Benefits Administration (VBA), but it turns out the Montgomery GI Bill® can't hold a candle to the Post-9/11 GI Bill® in terms of spending. According to the Congressional Budget Office (CBO), federal spending on veterans' education benefits has risen nearly 250 percent between 2009 and 2019 – largely because of the Post-9/11 GI Bill®.
And it's no wonder. The expanded educational benefits offered through this program take into account actual tuition costs and living expenses, unlike the Montgomery GI Bill®, which provides fixed, direct payments that don't take these factors into account. The transfer of benefits to spouses and dependents has made the Post-9/11 GI Bill® a very attractive option to service members, veterans, and their spouses and dependents. And thanks to the inclusion of the Yellow Ribbon Program and the many schools that participate in it, the Post-9/11 GI Bill® has made attending costly private and out-of-state institutions a reality for many students. Through the Yellow Ribbon Program, some or all of the tuition costs that exceed the Post-9/11 GI Bill® cap are split between the institution and the VA.
While both the Montgomery GI Bill and the Post-9/11 GI Bill are federally funded, the Yellow Ribbon Program is a unique hybrid program that is both federally and institutionally funded. Under this program, a participating school agrees to contribute additional funds to cover tuition costs exceeding what Post-9/11 GI Bill benefits cover. The funds contributed by the school are then matched by the VA. For many participating schools, this means splitting all tuition overages that exceed the Post-9/11 GI Bill cap with the VA.
Interested in where some of this federal money is being spent?