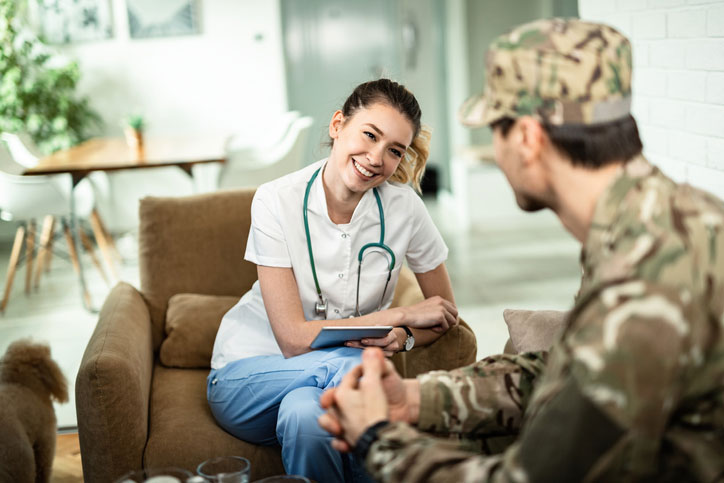 The appearance of U.S. Department of Defense (DoD) visual information does not imply or constitute DoD endorsement.
Every single soldier, sailor, Marine, airman, guardian, and Coast Guardsman who enters service today gets a dose of essential first aid and lifesaving skills as part of their basic training. In an environment where casualties are a reality of operations, a high premium is placed on fast and effective medical care.
<!- mfunc feat_school ->
Featured Programs:
Sponsored School(s)
<!- /mfunc feat_school ->
But no amount of first aid instruction is a substitute for getting the sick or injured under the care of a professional nurse.
That's as true in the civilian world as in the military. But the United States is suffering a shortage of healthcare professionals of every stripe. Nursing is right in the mix. The Department of Health and Human Services estimates that both LPNs (Licensed Practical Nurses) and RNs (Registered Nurses) will see shortages of up to 22 percent by 2030 in some states.
While the Bureau of Labor Statistics estimates a total need for 3.3 million RNs by 2030, the American Association of Colleges of Nursing (AACN), forecasts that more than a million nurses will be retiring and leaving the workforce over that same time horizon.
And with the massive disruption the entire healthcare system dealt with during the COVID-19 crisis, burnout and further reductions in staff availability are sure to come.
Explore Your Military Training and Degree Options
Nurse Educators Are in Short Supply Right Now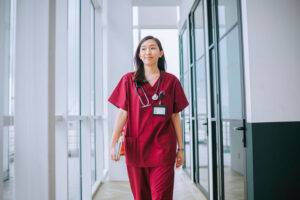 The nursing shortage isn't just an issue of not enough people entering the field, though. Nursing is a great field to get into, with flexible scheduling, diverse job opportunities, travel options, and healthy paychecks. A lot of people would love to become registered nurses.
But according to AACN, there is a pipeline problem: more than 80,000 qualified applicants were turned away from nursing programs in 2019 due to shortages in faculty, clinical sites, and preceptors.
The American military is one way to help you get the training you need and avoid some of the obstacles to becoming a nurse that exist in the civilian world. You can make a long-term career out of nursing in the Army, Navy, and Air Force… or use the skills and discipline you acquire in any branch, along with your veteran's education benefits, to build a nursing career in the civilian world.
Nursing Positions in the Military or Civilian World Offer Satisfaction and Job Security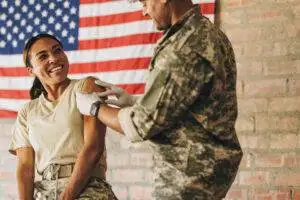 Nurses entering the profession today can count on one sure thing—your skills in almost all roles, at almost every level, will be in demand. New medical treatments, longer lifespans, and better healthcare coverage are all contributing to demand. For LPNs (Licensed Practical Nurses) and RNs (Registered Nurses), this means a forecasted job growth rate of 9 percent between 2020 and 2030 according to the Bureau of Labor Statistics (BLS).
And an older, sicker patient population is driving job growth even faster for nurse practitioners and other APRN (Advanced Practice Registered Nursing) roles, which are expected to explode by 45 percent over the coming decade.
Military-Trained Nurses Command Respectable Salaries
As you might imagine, all those shortages in qualified nurses has led to a supply and demand problem in healthcare. And where demand is high, salaries can be too. In terms of return on investment, earning a nursing degree has got to be one of best decisions you can make.
Military nurses make military salaries, but for those out in the civilian world, BLS tracks what both public and private-sector nurses are paid each year. There are three levels of nurse licensing and each corresponds more or less to a specific degree level:
Licensed Practical/Licensed Vocational Nurse – $48,070
It's not a strict requirement to hold an associate degree to become licensed as an LPN or LVN, but many employers are beginning to require these qualifications. The more education you have, the more likely you are to end up with a salary in the top ten percent of the field, at $63,790 or more.
Registered Nurse – $77,600
Registered nurses can get a license with only an associate degree in many states, but the standards are changing in the job market, and increasingly, employers show a strong preference for those hold a BSN.
Advanced Practice Registered Nurses – $123,780
The highest salaries in nursing go to advanced practice registered nurses. These roles all require a master's degree at minimum and are moving toward requiring a doctorate—nurse anesthetists will need a DNP or PhD to become licensed as soon as 2024. Experience in the military can drive salaries toward the high end, more than $200,000 for the top ten percent of APRNs.
Nursing Degrees at Every Level Lead to Careers in Licensed Roles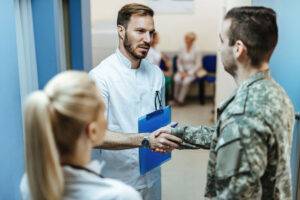 Nursing is a diverse field. Nurses deliver babies, treat trauma patients, administer injections of advanced cancer-treating drugs, and even research new drugs and treatment techniques. And they do it all with a hallmark of the profession: a human, human-centered approach that considers the whole person and needs of the patient.
That's a set of challenges that requires a college education. Depending on the type of nurse you plan to become, it can take you anywhere from a basic two-year associate degree all the way up to a doctoral program that will keep you in college, all-told, for nearly a decade.
Associate Degree in Nursing (ADN)
A two-year ADN is the minimum requirement to qualify for the NCLEX-RN standardized nursing licensure exam. A two-year nursing degree builds your ground-level skills as an RN with introductory courses in nursing skills, human anatomy, with the option to take an elective or two in specialized subjects like maternity or gerontology. You also have basic math and English courses, designed to improve your general knowledge and communications skills.
Bachelor of Science in Nursing (BSN)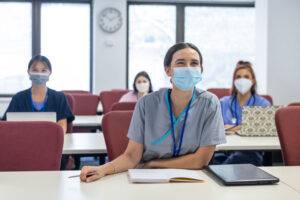 A four-year bachelor's degree is increasingly becoming the gold standard for RNs. These programs take the time to give you a far more in-depth base of knowledge and practical skills in nursing. You'll have more exposure to specialties, and more elective options to start concentrating in one of them. The BSN also ups your game in general college studies, adding social studies, history, arts, literature, and other liberal arts courses that give you a better cultural perspective and organizational skills.
Master of Science in Nursing (MSN)
A master's in nursing is considered the minimum degree for licensure as an APRN in each of the four roles – Nurse Practitioner, Nurse-Midwife, Nurse Anesthetist, and Clinical Nurse Specialist. Some RNs also pursue a master's to prepare for advanced managerial and leadership roles on the clinic floor and beyond. Most MSN programs have tracks that align closely to APRN specialty areas. There are MSN entry points designed for BSN-qualified RNs transitioning to the APRN level that take about two years, but also three year programs for those with only an ADN, or who initially earned their bachelor's degree in a field other than nursing.
Doctor of Nursing Practice (DNP)
Another two to three years of study (depending on whether or not you have previously earned an MSN) puts you at the pinnacle of nursing studies with a doctoral degree. This is another path to becoming an APRN, with some nursing associations hoping to see it eventually become the new established minimum for all four advanced practice roles. In fact, nurse anesthetists, will be required to earn a DNP for licensure by 2024 and accordingly, all master's-level nurse anesthesia programs will be migrated to the DNP level. With the advanced skills offered at this level, other APRN roles could head in that same direction.
You will need one or more of those degrees if you want to become a nurse. Your big choice is whether or not to earn them before or after you join the service. Either way, you will find benefits available to help you out.
<!- mfunc feat_school ->
Featured Programs:
Sponsored School(s)
<!- /mfunc feat_school ->
Build Both General and Specialized Nursing Skills with the Right Degree
Nursing training is demanding. All nurses have to master coursework in areas such as:
Some of these subjects are going to receive more emphasis in military training than others—triage, for example, is always a focus and will develop your assessment skills at a high level.
Nursing Specializations Require Extra Training
On top of the general nursing training you study in nursing degree programs, you will also find specific electives or concentrations that focus your coursework even more. This is particularly common as you pursue higher level degrees.
Believe it or not, military nurses practice in almost every specialization available—including pediatrics.
Each has specialist coursework required, and different practical learning experiences. Of course, you can hyper-specialize in many sub-specialties of these fields—choosing to master burn care in trauma, or a particular kind of cancer in oncology care.
At the master's and doctoral level, you will have to specialize in one of the recognized focus areas for APRNs, unless you are exploring leadership roles. The four major APRN roles are:
Clinical Nurse Specialists (CNS)
These nurses are clinical and healthcare leaders, guiding diagnosis and treatment in specialty areas and supporting other nurses.
Certified Nurse-midwives (CNM)
CNMs offer a full range of primary health care services to women in addition to assisting in childbirth and other family-related care.
Certified Registered Nurse Anesthetists (CRNA/CNA)
Administering anesthesia and caring for patients under anesthetic is the role these nurses fill.
Certified Nurse Practitioners (CNP/NP)
NPs are the most common kind of APRN, but also have the most diversity in the kinds of care they deliver. There are seven population focus areas that NPs can cover:
The military offers specialization in many of these roles, even those that you might not immediately expect, like CNMs. There are particular demands for CNAs, FNPs, and PMHNPs however. Military experience in those areas will flip right over into civilian practice.
Clinical Experience Is a Requirement for Every Nursing Degree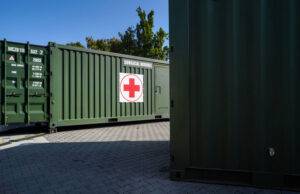 Nursing degrees at every level include one other important element: practical experience. You can expect to be placed at a real, working clinical site through practicum or internship opportunities. The hundreds of hours you spend with real patient contact will help turn your classroom theory into genuine practical experience.
Of course, military experience can flip the script on this pattern—you may find a military role that will develop your patient handling and basic treatment skills before you get that classroom training. That gives you an edge, sandwiching your education between hands-on practice.
Military Services Offers Two Paths To Earning a Nursing Degree
There is no way around getting all the required college courses and clinical training if you want to earn a nursing license. You wouldn't want it any other way. But you are going to be faced with a choice—do you go to nursing school before, or after, you join the military?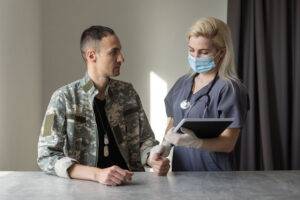 The military needs nurses just as much as civilian healthcare systems. Both day-to-day and emergency trauma care needs are covered by the nursing corps.
All military nurses are officers. That means, at a minimum, that they must already hold a four-year bachelor's degree by the time they are commissioned, entirely separately from any licensing requirements. An ADN might be enough for a license, but it won't qualify you to become an officer.
The Bachelor of Science in Nursing is considered the minimum qualification for almost all military nurses even though it's not required to earn a Registered Nursing license in civilian practice.
If you're looking to leverage your military education benefits toward a career in nursing, this creates an obvious obstacle: you can't use the benefits until you join up, and you can't join as a nurse until you use the benefits.
This means there are basically two ways to leverage military experience toward a nursing degree:
What Do Other Services Do for Nursing Care?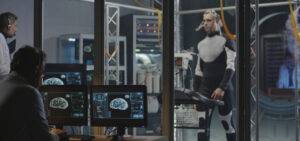 You might be wondering why it's only the Army, Navy, and Air Force that employ nurses. The answer isn't as simple as Marines, Guardians, and Coast Guardsmen being so tough that they never need nursing care.
Actually, each of those services have arrangements for healthcare services that rely on other organizations.
The Space Force, as with many facilities and other support services, relies on the Air Force. They also sometimes staff facilities with civilian Federal nurses.
The Marines have always outsourced their medical care to the Navy, their parent service. Even Marine corpsmen, the medics embedded with combat elements, are actually U.S. Navy hospitalman who have completed additional training at a Field Medical Training Battalion run by the Corps.
And the Coast Guard contracts with civilian healthcare services since their bases are all located in the United States or in U.S. territories. In time of war, when Coast Guard vessels might be deployed overseas, the service falls under the control of the Department of the Navy and would rely on Naval medical services just as the Marines do. An enlisted rating, the Health Services Technician, provides limited treatment at Coast Guard stations or on cutters at sea.
Army, Navy, and Air Force Nurse Corps Offer a Clear Path to Developing Your Nursing Skills
Becoming a military nurse isn't like any other kind of nursing job. You will find both the level of challenge and the degree of support you get to meet that challenge are high. You'll experience a sense of purpose and mission. You are part of a great tradition of service, defending your country, but also caring for your comrades.
The skills you develop in these positions are equally deep. That makes former military nurses a hot commodity in the civilian job market. With high levels of training, experience, and dedication, they have an edge over almost any other candidates.
The three services that offer nursing roles each have their own dedicated corps and leadership cadre.
Becoming a Military Nurse by Earning a Nursing Degree Before Commissioning
Military careers in medical or other specialized fields follow a unique path. Nurses in every branch are commissioned officers. But they don't need a lot of the kinds of training and preparation that most officers do. They aren't going to be leading a fireteam up the side of a mountain in the dead of night or repairing jet engines while rockets are dropping inside the perimeter. So putting them through conventional OCS (Officer Candidate School) is both a disincentive to recruitment and a waste of everyone's time.
Direct Commission Officers: A Fast Track to Service for Licensed Nurses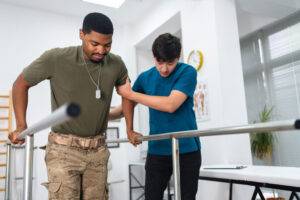 So most nurses come to the service through what is called a direct commission officer program. Like doctors, lawyers, and pastors, military nurses are expected to focus on their specialist role first, and being an officer second. These offer a side door into commissioning, skipping over a lot of the crawling-through-mud and studying how to convince people to charge into machine gun fire that most officers spend their time on.
For the most part, direct commission officers are expected to earn their degree before applying and on their own dime. But there are programs that will help you pay for a nursing degree and even some of your other expenses during school in return for a commitment to serve as a nurse after you graduate.
Health Professions Scholarship Program
All three services take part in this DoD program, but only the Army allows it to be used to pursue a nursing degree. HPSP offers a generous monthly living stipend, full tuition payments, and reimbursements for books and supplies.
Nurse Candidate Program
The Navy offers a different approach to attracting nurses through NCP. If you meet the requirements (meet fitness standards, be younger than 42, and be enrolled in a qualified BSN program), you are immediately commissioned as a reserve nurse with all regular military benefits. You'll also get a $10,000 signing bonus and a $1,000 per month stipend. Tuition is not paid directly, but you can definitely use your award money to cover a lot of credits!
DCO nurses are typically required to pass their licensing exams before being commissioned. Once licensed, you're sent to a brief officer leadership course to cover the essentials of military order, organization, discipline, and operations, but without the depth or intensity of other officer training programs.
Although military nurses are federal employees, nursing licensure is handled by the states. You will have to pass the relevant NCLEX or APRN specialty board test and get a license in a primary state. While you are in the military, this license will apply in all states. After discharge, you'll need to obtain a license in any state you plan to practice in, however.
ROTC Pays for Your Nursing Degree While Training You To Be an Officer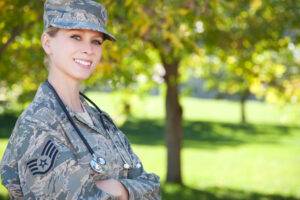 The Reserve Officer Training Corps is one of the most traditional ways to get Uncle Sam to pick up the tab for your college education. But even though it's called Reserve Officer Training, most participants are actually headed for active duty service. About 80 percent of newly commissioned O-1s come from ROTC programs.
ROTC means attending a civilian college and taking all the same courses as your civilian classmates. But on top of those, you will also have a selection of special military training classes scattered through your four years of schooling. You'll also attend both basic military training and a selection of field experience options during the summers you are in college.
When you graduate, you are commissioned as an officer. The most typical service commitment is eight years, and the most common way to fulfill it is through four years of active duty and the final four years as a reservist.
All three nursing corps' have an ROTC entry point:
Each of these cover tuition and fees, an allowance for books and supplies, and offer some level of monthly stipend to help you with living expenses.
The Student Loan Repayment Program Can Help Pay Down Debt for Nursing Degrees Earned Before Commissioning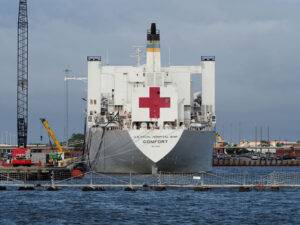 Even if you ponied up for your nursing degree before joining, you might still be able to get the military to help you pay for it. That's because most nurses come out of nursing school with massive loans hanging over their heads. And the Student Loan Repayment Program, offered in some form by all three services, may be able to help you pay off some of that debt.
SLRP isn't a guaranteed benefit; you have to negotiate it into your contract before being commissioned. Recruiters have discretion, but nurses are a hot commodity, so odds are good you will be able to negotiate for it.
The program will pay off federal student loans that are not currently in default, up to $65,000. The Air Force technically does not offer SLRP, but has a program called the Health Professions Loan Repayment Program that functions the same way but only goes up to $40,000 in payments.
Using Military Nursing Training To Boost Your Skills to the Next Level
Once you are a military nurse, the training doesn't just stop. Medical science keeps going, and so the military offers just as many or more continuing education opportunities as you would find in the civilian world. That training can either improve your specialty skills or experience as an RN, or even take you to the next level of nursing with a master's or doctoral degree that the service pays for.
The programs we've discussed so far are all about getting into the military as a registered nurse with a BSN. But each of these services also has plenty of jobs that fall into the category of advanced practice registered nursing: APRNs.
APRNs represent the hottest category in an already hot field. So no matter how you got into the service as an RN, you can boost your career prospects in and out of the military by qualifying for the next level of practice.
There are plenty of opportunities for military nurses to make that leap, and to get the required master's degree fully paid for along the way.
You can take advantage of programs like:
Each service may also offer you specialist training opportunities in nursing, such as the Air Force NICU and Perinatal Nursing certification programs. The Army offers six clinical specialty training courses, ranging from intensive care to peri-operative care, and offers pay incentives for graduates who become specialty certified in those areas.
COOL Helps You Get Certified Before You Are Discharged
Another ongoing benefit that all service members are eligible for is COOL, the Credentialing Opportunities On-Line program. COOL is general purpose—it's a DoD listing of every conceivable national certification and license offered for every profession. If your MOS lines up with the qualifications for any of those, and you get approval from your chain of command, COOL will offer up to $4,000 toward paying for required coursework or testing to get that license or certification.
In nursing, this is a huge deal. Specialty certifications like Neonatal Intensive Care Nursing, Certified Radiology Nurse, or Vascular Access Board Certification can mean big bucks in the civilian world. If you get your testing and study time paid for while on duty, you're automatically qualified for better jobs and higher paychecks after you leave the service.
Earning a Nursing Degree While Enlisted Vs. After Being Discharged
Not everyone who wants to be a nurse actually achieves that goal before enlisting. But not to worry—the military still has plenty of way to help you get where you want to go. You can start getting a medical education in the service even without a degree—and you can make full use of military educational benefits, both during and after your service, to help you earn that degree.
Enlisted Medical Training Gives You a Comprehensive Grounding in Nursing Essentials
For starters, you can get a whole lot of applicable training and experience by enlisting as a medic. Almost all enlisted military medical specialists are certified Emergency Medical Technicians, which offers a strong set of foundational skills used in nursing. But their training often goes far beyond this, covering advanced procedures that would normally be left to nurses in the civilian world.
Almost all of these roles train at the Army's Fort Sam Houston Medical Education and Training Campus. That offers a consolidated location for expert educators from the Army, Navy, and Air Force medical staff to develop your healthcare knowledge and skills.
Combat Medicine Specialists, with a MOS code of 68W, are indeed right out of the movies. Each medic receives 16 weeks of Advanced Individual Training (AIT) after completing basic combat training.
For an even more intensive experience, you can apply for the 18D MOS: Special Forces Medical Sergeant. Despite the snake-eater reputation, Special Forces are actually more involved with hearts and minds work with foreign populations. On top of extensive trauma medical training, they get a broad spectrum of dentistry, public health, optometry, and other treatment skills through 42 weeks of specialist training at Fort Bragg. This is nursing practice in all but name, taking a holistic perspective of patient care.
The Army is also unique in having an actual enlisted nurse rating, the 68C Practical Nursing Specialist. This role doesn't require a college degree, but is roughly equivalent to the civilian LPN. They have one of the longest training pipelines in the Army, with 52 weeks of AIT.
Air Force EMTs aren't called medics anymore, but AFSC (Air Force Specialty Code) 4N0X1, Aerospace Medical Service Technician, fills that same basic role. With 98 days of technical training after basic, they have a faster path to service than other branch medics.
A somewhat unorthodox, but extremely exciting, path for enlisted medical training in the Air Force exists in the elite pararescue squadrons. PJs, or pararescue jumpers, are also known by a more complicated call sign – AFSC 1Z1X1. These full-fledged members of the special operations community undergo a mind-blowing two-year training pipeline that takes in everything from a stint at the Army's Freefall Parachutist School at Fort Bragg to Navy Underwater Egress Training in Pensacola.
Trained to parachute in behind enemy lines and rescue downed fliers, they need the full spectrum of those skills—but also the ability to deliver advanced medical care on the fly. So they spend 24 weeks at Kirtland AFB becoming fully-qualified paramedics. It's excellent preparation for an eventual nursing degree program… if you can hack it.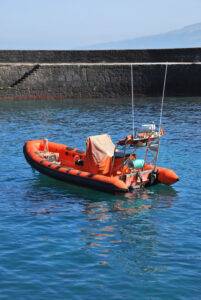 In the Coast Guard, Health Services Technicians are the enlisted equivalent of medics and healthcare aides. They attend a five-month "A" School in Petaluma, California, which includes 7 weeks of training as qualified Emergency Medical Technicians and acquiring basic clinical laboratory, nursing, and pharmaceutical skills. They serve as the medical component on cutter crews and in small healthcare facilities at various Coast Guard stations around the country.
Just like commissioned nurses, you'll find plenty of ongoing training opportunities in the enlisted ranks in medical rates, including the COOL program. You can get yourself a long way toward required certifications and classes before you are discharged if you play your cards right.
Becoming a Nurse While Still on Active Duty
Each branch that has nurses is happy to mint new nurses from within their own ranks, too. So you can double up on your benefits by getting your nursing degree paid for and getting commissioned as an officer at the same time through programs like:
Army
AMEDD Enlisted Commissioning Program – If you are accepted to this program, the Army will allow you 24 months to finish up a BSN degree toward becoming commissioned as a nurse. You retain full pay and benefits, but have to come up with tuition yourself. Military Tuition Assistance can be used if you are eligible, however.
Navy
Medical Enlisted Commissioning Program – Like the Army program, MECP doesn't pay for your college tuition, but allows you to complete a BSN in progress. The Navy is a little more generous than the Army with timing, however… you only need to have previously complete 30 semester hours, or about a year, toward the degree.
Air Force
Nurse Enlisted Commissioning Program – NECP also offers you the opportunity to complete a BSN already in progress, taking up to two years, but the Air Force will contribute up to $15,000 in tuition on top of your regular military pay. You also receive a $600 textbook stipend. The catch is that you have to attend an AFROTC-affiliated university, even though it's not an ROTC program.
The technology and techniques you will learn as a military nurse are cutting-edge, too. That means by the time you get back to civilian status, you'll have experience in procedures many of your peers may never have even heard of.
Finding Military Friendly Universities Offering Nursing Degrees
Whether you decide to make your play to become a nurse before or after you enter the service, you face the choice of picking a school to earn your nursing degree. And if you are hoping to use your generous military educational benefits to help pay for it, you need to think about what makes a university military-friendly.
GI Bill® Acceptance Is Standard Among All Military Friendly Nursing Schools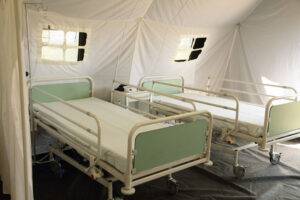 If you are earning your nursing degree as a veteran, then picking a university that can accept GI Bill® funding is absolutely right at the top of your list of must-have features. This is the biggest and most important educational benefit that you have earned through your service. And schools that are GI Bill® qualified meet the standards of the Department of Veteran's Affairs. You know that the government is a fiend for accounting—they want you to get what they pay for.
What they pay for is a lot:
Military Friendly Universities in the Yellow Ribbon Program Offer More Options in More Places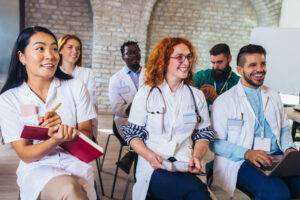 In some cases, though, even the GI Bill® isn't enough. If you do decide to study nursing out of state, or at an elite private school, your basic benefits might not be enough to fully pay the costs.
So the VA got together with those universities and came up with a compromise, known as the Yellow Ribbon Program.
Each participating school decides on a certain amount of funding to devote to supporting veteran's tuition, and how many veterans they are willing to support. Then the VA comes in and matches that amount. That number applies over and above your GI Bill® benefit, making up the gap in most cases. You can get a top-flight education without any out-of-pocket expenses.
If filtering schools by all these criteria seems daunting, the VA has got you covered. Their GI Bill® Comparison Tool allows you to search by region and breaks down exactly what benefits you are personally eligible for at each school. You can even compare your options between different benefit programs if you qualify for more than one. And you get plenty of additional information about each school, like: