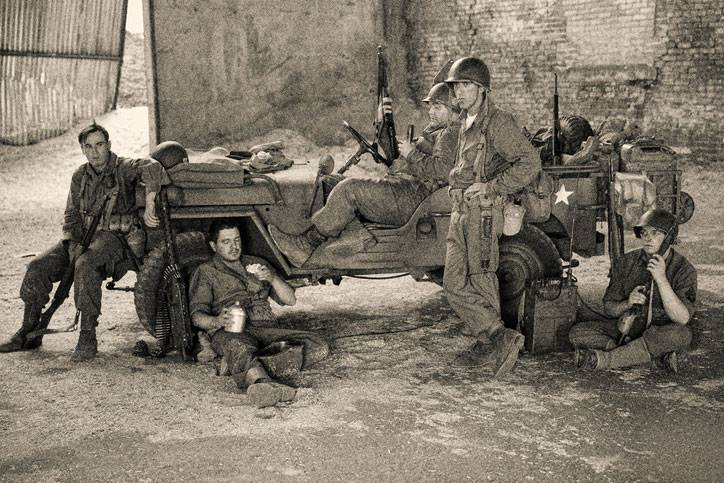 The appearance of U.S. Department of Defense (DoD) visual information does not imply or constitute DoD endorsement.
Prior to 1944, veterans of foreign wars returned home celebrated as heroes, but still struggled with very little financial support or career training opportunities to help them transition back to the American way of life they fought to preserve. After risking their lives, enduring life-changing atrocities, and sacrificing their bodies and minds to the ravages of war for the benefit of their country – and at such a young age – they were then tasked with building and navigating a new life for themselves and their families without much financial assistance.
<!- mfunc feat_school ->
Featured Programs:
Sponsored School(s)
<!- /mfunc feat_school ->
World War II and the GI Bill® changed all that.
Officially called the Serviceman's Readjustment Act of 1944, the GI Bill®, under the direction of President Franklin D. Roosevelt, was developed for the purpose of aiding and supporting veterans of war. Through the development of hospitals, low-interest mortgages, unemployment compensation programs, and additional stipends for college or trade schools, the GI Bill® sought to help war veterans and society by investing in their transition to post-war life.
Building a Better America by Supporting Our War Heroes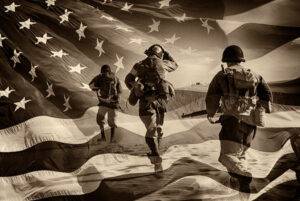 Shortly after returning from the Korean War, Capt. Holmes Moody of the United States Navy was ready to start a new life. With the war behind him, years ahead him and a wife by his side, Capt. Moody started working a full-time job and, with the help of the GI Bill®, started attending school as well. His wife, Frances Helen Roderick Moody, was doing her best to help stabilize their income and support their newly established life by serving tables at a nearby hotel diner.
Then children came, life progressed, and responsibilities grew. But the Moody's weren't worried because as the bills increased and expectations mounted, so too did Capt. Moody's career.
Because of the GI Bill, Capt. Moody was able to attend college, start a civil service career, become an investment banker, and was eventually promoted to captain in the Navy Reserve. Because of the GI Bill®, Capt. Moody and millions of other soldiers like him in the generations since, not only had options after the war, they had opportunities. They had hope.
"My alternative to a college-based future seemed to be small-town employment in cotton mills," Capt. Moody said in a Military Officer interview, "The path taken could not conceivably [have] been a better one than the GI Bill® enabled."
And he is not alone.
Between the years 1945 and 1956, the GI Bill® supported more than eight-million World War II veterans and their pursuit of a higher education, providing options after war as well as hope and security for the days to come.
The GI Bill® also helped returning veterans by challenging American Universities to rethink and restructure their degree programs and curriculum. With expanded course offerings, which in turn, opened the door for more science, business, and engineering career paths, returning veterans have had greater opportunities to attend school and pursue jobs that align with their unique skills and desired careers, rather than scrape by with entry-level positions and dead-end jobs.  
And that is just the beginning.
How the GI Bill® is Still Helping Returning Veterans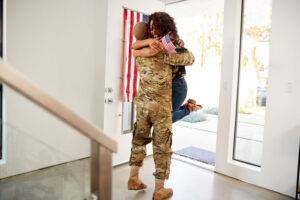 Since its formation in 1944, the GI Bill® has been under constant revision and improvement in hopes of continually and appropriately supporting the many men and women who put their lives on the line to serve their country.
In 1984, Representative G.V. Montgomery pushed to make the GI Bill® permanent for the purpose of ensuring all Vietnam and future war veterans the stability and comfort that all benefits and services will continue on, without fear of cancellation.
In 2008, Congress expanded their support of veterans to include their family. By passing the Post-9/11 Veterans Educational Assistance Act congress not only provided all those who were on active duty on 9/11 or after even greater educational support, it ensured and transferred those benefits to their spouse and/or children.
Most recently, in 2017, President Trump signed the Harry W. Colmery Veterans Educational Assistance Act (commonly referred to as the Forever GI Bill® ), further expanding the assistance for returning veterans, servicemembers, families and survivors by expanding even more the educational benefits provided to veterans, servicemembers, and families.
How to Apply for the GI Bill® and Benefits
First, you will need to gather the following documents:
Then you will need to apply, which you can do in a number of ways:
After applying, you cannot make changes to your application. The average wait time to process education claims is 30 days.
How did the GI Bill® Help Returning Veterans? For almost 60 years, the GI Bill® has helped returning veterans and their families by providing stability, hope, and renewed life after their service. It ensures payments for tuition and other school fees, provides a monthly housing allowance, and covers costs for textbooks and supplies. It supports veterans by investing in them, their families, and their future. And it is ready to invest in you.