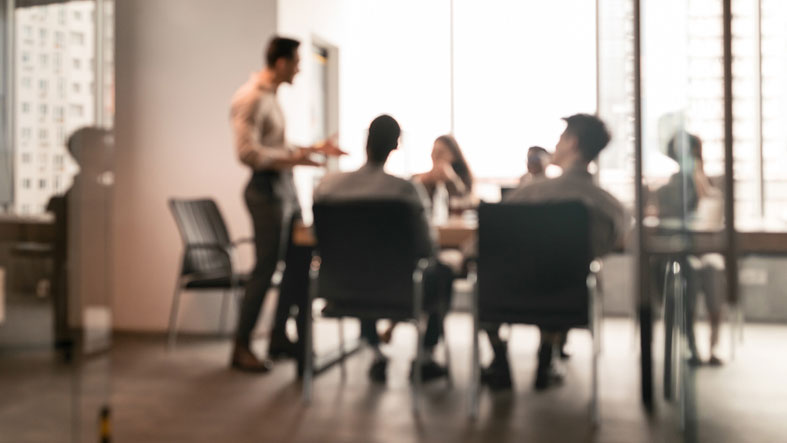 The appearance of U.S. Department of Defense (DoD) visual information does not imply or constitute DoD endorsement.
You might not think of the military as a business, but when it comes to the organization and plannings skills that go into making any business successful, the American military is second to none.
<!- mfunc feat_school ->
Featured Programs:
Sponsored School(s)
<!- /mfunc feat_school ->
You haven't seen executive skills in action until you've watched a ship's captain pulling together every department on board in pursuit of the Battle Effectiveness Award – earning them that coveted gold "E" on the side of their superstructure.
All you need is the right degree to go with the outstanding leadership and organizational qualities you picked up in the service. A Bachelor of Business Administration (BBA) is a master key that unlocks entry-level opportunities in any career or industry. A Master of Business Administration (MBA) leads to the highest levels of corporate leadership.
Explore Your Military Training and Degree Options
How far you go in your education and where you decide to take the skills and training you received in the service are entirely up to you.
Many American Business Empires were Built by Veterans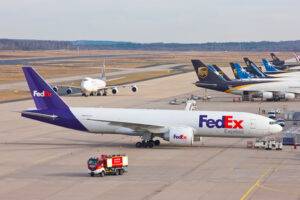 Fred Smith served two tours in Vietnam as a platoon leader and forward air controller in the Marine Corps with a Silver Star, Bronze Star, and two Purple Heart Awards. He brought his logistics expertise and aircraft knowledge home in 1970 to found a little company called Federal Express… today worth more than $200 billion.
Sam Walton joined the Army in World War II and became a captain working in military intelligence. With $5,000 that he had saved up during his service, he went home after discharge and opened Walton's Five and Dime in Bentonville, Arkansas. Today the little five and dime has morphed into more than 10,000 stores worldwide with a much shorter name: Walmart.
Alex Gorky graduated from West Point in 1982. He earned his Ranger tab and Airborne badge, serving in Europe and Panama. After leaving the service, he earned an MBA from Wharton and took a job in the pharmaceutical industry. In 2012, he acme only the seventh chairman and CEO of Johnson and Johnson, where he remains one of the highest-paid CEOs in the healthcare industry.
That's a track record that has not yet finished being written. One day, your name, and your company, could be on that list.
How Military Service Primes Veterans to Succeed in Business
There's no real mystery why military veterans do well in the business world. In both environments, you find the same skills valuable: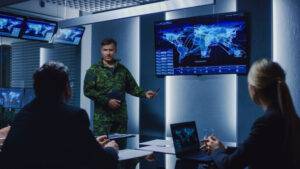 Many veterans come out of the service with their minds set on building. After seeing some of the worst destruction that conflict can bring, there's a real drive among many former service members to create, to do good.
A degree in business administration provides a set of skills that lets you do just that. With the team-building, organizational, analytical skills, and overall business acumen that a degree in business helps you develop, you come away with the basic tools you need to build value and bring creative solutions to any industry.
Some Military Roles Are More Business-Oriented Than Others
All of those qualities are expected of military personnel working in any capacity, whether your MOS (Military Occupational Specialty) was in artillery or phlebotomy. The need for leadership in all units and at all levels is universal. Every element of your training, from day one at induction, has some aspect of organization and leadership in it.
But you'll notice something about most business leaders with a military background: nearly all of them were officers.
That's because the one kind of military training that is absolutely devoted to leadership is officer training. The entire point of officers is to plot strategy, make decisions, offer guidance, fix problems. That's all meat and potatoes stuff for day-to-day operations in the military… and in business.
If you can lead a team clearing out a trench complex under machine gun and RPG fire, you can also get your sales department to hit their quarterly revenue numbers.
This means the best path to a business career after military service starts at becoming a commissioned officer.
In Every Branch, Officer Training Provides Lessons Relevant to Success in Business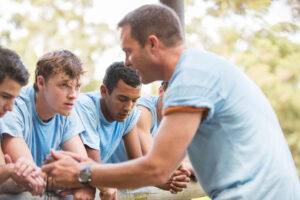 Becoming an officer in any branch of the service requires that you earn your bachelor's degree first. Traditionally, there are three paths to a commission—and two of them offer options to help you pay for a degree along the way.
Reserve Officers' Training Corps
ROTC operates at more than 1,700 colleges nationwide. While enrolled, students attend regular college courses and pursue a major of their choice. But on top of regular coursework, they take specific military training classes, and participate in summer training camps. The Army, Air Force, and Navy all offer this option. Scholarships of two, three, and four years are available that cover all tuition and expenses, and also offer a basic living stipend.
Service Academy
Attending a service academy offers a full-ride college education with tuition, room, board, supplies, and even clothing costs covered! Although none of the service academies offer a degree in business, you can pick majors that will make MBA application committees pretty happy – economics, history, or political science, among others. The entire program at a service academy is designed to create leaders, however, so you will have plenty of extracurricular training that will set you up for success whether going directly into business or going on to earn an advanced business degree.
Officer Candidate School
OCS is for anyone who has already earned their bachelor's degree prior to joining up. It's not subsidized in any way, and doesn't offer any college coursework—just intensive leadership and military skills training. However, you may be able to make use of other military educational benefits such as the Student Loan Repayment Program (SLRP) to help cover any outstanding student loans that you took out to get that degree.
There is a reason that many Fortune 500 companies send their managers to military-style camps with obstacle courses and problem-solving exercises.
Any of these options will put you through the kind of leadership training that most business executives only dream of. No weekend Outward Bound workshop can compare to actual OCS training when it comes to building real teamwork and leadership skills.
But leadership is only one part of business. Knowledge and practical skills come with more education and experience.
Military Roles That Prepare You for a Business Degree and Civilian Career in Business
Of course, not everyone with the goal of a business career can join up as an officer. But there are plenty of ways that you can make the most of your military training as either an officer or an enlisted member to start developing valuable business skills early.
Probably the biggest way you can line yourself up for business-related training is to get yourself into a business-oriented Military Occupational Specialty (MOS). These exist for both officers and enlisted personnel. A few examples include:
Army
Internal Army branches that are particularly business oriented include:
Navy
Navy ratings that have a particular focus in business-related functions include:
Air Force/Space Force
Air and Space Force bundle their AFSC (Air Force Specialty Code) into career groups. Groups with business-leaning AFSCs include:
Marine Corps
The Marine Corps is part of the Department of the Navy, but it has always stressed the need to operate independently and handle as many functions in-house as possible. So there are a surprising number of Marine Corps occupational fields with business-oriented jobs in them.
Coast Guard
The Coast Guard has an Administrative and Scientific rating group that has good business-oriented jobs like:
You may be able to negotiate placement into any of these roles in your original contract, or you may be able to request a transfer through your chain of command. The odds of having such a request honored go up if you have taken some initiative to get relevant training on your own, like taking business courses using your Military Tuition Assistance (MTA) benefits.
Military Universities and Specialist Schools Teach Business-Related Skills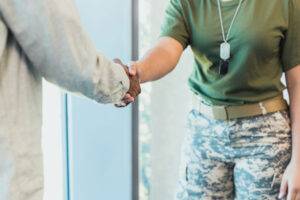 Some of these MOS groups allow you to pursue additional business-related training while you are in the service. Of course, every service member can use resources like the MTA program to go to college on their own while on active duty. And, if you're enlisted, you can pursue commissioning through a variety of enlisted-to-officer programs to get that sweet, sweet commissioned leadership training.
But there are also actual colleges that the military runs that offer courses or full degrees in business-related subjects. Those include:
Each branch also has specific programs designed to send officers to graduate school at civilian universities. These often come with full funding for tuition. More importantly, they offer you the time and focus you need to get through a master's degree. But they come with obligations—you usually agree to a longer service commitment as part of the deal.
A surprising number of these slots are used to send officers off to civilian MBA programs. The organizational and leadership aspects of a business education go both ways—as much as your military background contributes to business acumen, business training can also boost your military leadership potential.
General Colin Powell, one-time National Security Advisor, the youngest officer to serve as Chairman of the Joint Chiefs of Staff and the first Black Secretary of State of the United States, earned an MBA from George Washington University before ascending to any of those posts.
Even if the military never sends you to a university, many civilian universities are happy to offer credits to veterans for relevant military training. So even non-credit courses you take in your service role may eventually be applicable to a business degree.
The Transition Assistance Program Offers Specific Business Skills Training To Departing Service Members
Something every soldier, sailor, airman, Guardian, Marine, and Coast Guardsman gets as part of their out-processing is a mandatory slot in the DoD's Transition Assistance Program. This starts a whole year prior to separation and involves a lot of nuts and bolts counseling about how to transition into civilian life successfully.
TAP pulls in expertise from a wide range of federal agencies, from the Department of Education to the Department of Veterans Affairs. Among other things, though, TAP offers access to a program run by the Small Business Administration called Boots to Business.
Also called B2B, Boots to Business is an entrepreneurial training program that includes two full-day, in-person courses from experts who give you a crash course in business ownership and operation. An online follow-on course is offered through a civilian university, covering ways that you can take a business concept and turn it into an executable business model.
That's the kind of instruction that civilians have to pay thousands of dollars in class and coaching fees to get. As a member of the military, though, it's entirely free for you.
Special Categories of Vets Have Special Options for Business Education Assistance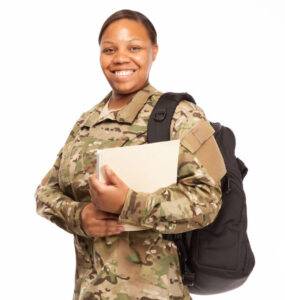 The VA understands how hard it can be to get back on your feet after you've suffered a service-related injury. That's why there is a whole separate track of business-related benefits available to vets with service-connected disabilities.
Called the Veteran Readiness and Employment program, it offers a lot of different kinds of transitional assistance. All of these are aimed at helping you get back to work even if you have limitations from your disability. VR&E offers accommodations to make sure you have the same opportunities as everyone else.
Female veterans also have a hard time getting businesses off the ground. So the Women Veteran-Owned Small Business Initiative offers a little extra bump for female veterans who have an entrepreneurial streak.
The program is actually for the VA, designed to encourage the agency to use more women veteran-owned small businesses for services and supplies. But it offers events, opportunities, and collaboration that can include education toward empowerment as a business owner.
Both Public and Private Sector Employers Value Veterans With Business Degrees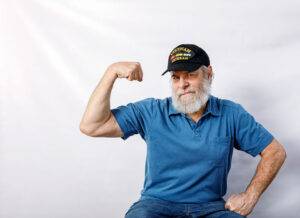 Private sector employers are well aware of the character traits that come with candidates who have a military background. In fact, in both the public and private sector, you will find organizations that have explicit policies around hiring of veterans.
A business degree plus your demonstrated capabilities in the service could help you get ahead in almost any industry or sector. Business skills are pretty general purpose tools. A business degree can lay the foundation for many different kinds of careers… with a wide range of salary and job prospects.
Salaries for Business Professionals Often Reflect Education and Experience
It's tough to generalize about what kind of money you will make or what your job opportunities will be with a business degree. Business can lead you into a wide variety of career paths, each of which have their own earnings and job prospects. And all the different industries that rely on business professionals come with their own ups and downs, defined by markets and demand.
But a good place to start is with the Bureau of Labor Statistics data for business and financial occupations.
According to BLS, employment in these jobs overall is expected to grow by 8 percent between 2020 and 2030. The median annual wage was $76,570, which is higher than the average for American jobs in general.
But the kind of money you will make will depend on both the level of degree you earn and the career path you pick. A few options you can pursue with degrees in business include:
Of course, every industry has its own standard salary levels, based on expertise that is specific to the field. These median numbers may not reflect what you can expect with more advanced education and experience, either. Top executives in the upper ten percent of the profession, for example, earn more than $208,000 each year according to BLS figures. And benefits packages in some industries, like healthcare and technology, can be quite generous too.
Entrepreneurs, of course, set their own salaries. It can be boom or bust, but if you decide to start your own business, your success is entirely in your hands.
What To Look For in Military Friendly Universities Offering Bachelor's and Master's Degrees in Business Administration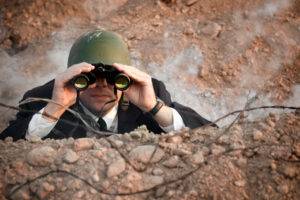 One thing about military training is that you don't have to make a lot of decisions along the way. Your chain of command says study, you study.
Once you are discharged and looking for a business degree, that's out the window. You'll have to make your own decisions about what is important and where the value is in different degree programs. So weigh your business school options carefully when looking at military friendly universities.
Something your time in service won't give you is a lot of opportunities to build a business network. While your peers in the civilian world were out going to raves and working on class projects with other future leaders, you were talking on encrypted radios calling in fire missions and going on tactical exercises in deserts and forests. The people you met may be friends for life, but they aren't always who you need to know to get ahead in the business world.
Going to school solves that problem for you. In business, it can be about who you know as much as what you know. That means finding a military friendly university that offers the chance to rub shoulders with your future peers is as important as looking at the quality of the education you will get there.
<!- mfunc feat_school ->
Featured Programs:
Sponsored School(s)
<!- /mfunc feat_school ->
GI Bill® Benefits Can Send You to Business School Tuition-free
At a minimum, a military friendly business school will accept GI Bill® benefits. This is your most significant veterans' educational benefit. With enough time-in-service under your belt, the Post-9/11 GI Bill® will completely cover up to 36 months of college. That includes:
The VA offers a terrific tool called the GI Bill® Comparison Tool to help you identify these schools. It also can tell you exactly what your benefits are worth at each university, based on your specific GI Bill® program and length of service. And it comes with a bunch of other valuable information about each school, including:
The Yellow Ribbon Program Extends GI Bill® Benefits to More Expensive Private and Foreign Schools
More than in many fields, getting ahead in business can have a lot to do with your school's reputation. You'll never find anyone who thinks that an MBA from State U unlocks the same kind of career opportunities as one from Harvard. That doesn't mean your local public university isn't a good choice, but it definitely serves different career goals and objectives than a degree from a private school.
If you find a school that is the perfect fit for your career goals, but it's an elite private school, or located out of state, you've got a problem, though. GI Bill® benefits only cover the costs of in-state tuition rates at public schools, or up to $26,381 per year at private and foreign schools. That's going to leave a big gap at the typical private school, or if you need to attend a university outside your home state.
Unless, however, that school participates in the Yellow Ribbon Program.
Yellow Ribbon is a partnership effort between schools and the VA. The school decides how many veteran students it can support, and how much money it is willing to kick in to help cover costs over the maximum. Then the VA matches that amount, doubling the offering.
In most cases, that's enough to cover that tuition gap, and allow you to attend the school that offers the best fit, not just the one that is closest to home.
How Veterans Can Choose the Right BBA or MBA Program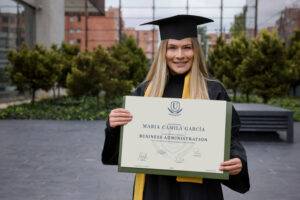 Picking the right military friendly university to earn your business degree at will rest on a lot of different factors. Chances are, your military experience built up your business-related skills in some areas but not others. For example, if you spent most of your career in logistics, you are going to be super sharp on packaging, shipping, and inventory considerations, but you may be starting from zero in marketing.
You'll want to identify your own weak points and find a business school that is strong in those areas to help fill the gaps.
With so many military friendly B-schools out there, you will notice there are a lot of different philosophies and specialties in play. Schools in certain regions of the country will tend to have expertise related to the biggest industries in those areas. Reputation matters, and so do networking opportunities. A school that has the right industry connections can help you land internships or put you to work in cooperative research programs that will pave the way to jobs after graduation.
Business Curriculum Basics Are Key to Success in Any Industry
Although different universities can offer very different kinds of business programs, you'll find that most of them revolve around the same fundamental kinds of classes.
Leadership – If there are any classes you can sleep through as a veteran in a business program, it will be these. You probably came out of the service with more leadership skills in your little finger than most of your classmates have in their entire system. But business programs have to cover the subject, and you can exercise some of those skills by offering examples and concepts in class from your own experience.
Marketing – If there is one business concept that doesn't get covered somewhere in military training, it's marketing. In the service, you are issued what you are issued and you do what you are told. But when you enter business in the civilian world, you have to attract attention and convince people to use your product or service. These classes will give you the tools and techniques to get it done.
Economics – Covering both micro and macroeconomics is essential for understanding supply, demand, market behavior and pricing, and consumer and regulatory pressures that affect all businesses.
Communications – All the knowledge and business skills in the world do you no good at all if you can't get them across to people. That means every business program offers some training in business communications. Writing memos, composing email, and leading meetings are all things you will learn about in these courses.
Accounting – The game of business is played on a spreadsheet. As a successful business leader, you'll have to understand the numbers inside and out. Courses in basic accounting and in accounting analytics help build your understanding of the most essential numbers in any business.
Human Resources – You learned this much in the military: units are successful because of the men and women in them. The same is true in the private sector. Understanding how to select, recruit, and train the right staff is an important part of business degree studies.
You'll find this coursework in business schools at every level. But you'll also find some important differences in how they are taught between bachelor and master's degrees in business.
Bachelor of Business Administration (BBA) Degree Programs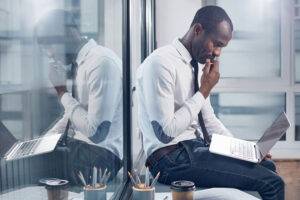 A four-year degree in business is considered the baseline for many business careers in every kind of industry. Low-level management positions are often unlocked with a combination of a bachelor's degree and a little experience… experience you already have through your military service.
In addition to the kind of entry-level classes listed above, every bachelor's program comes with a heap of required general studies courses. These aren't usually specific classes, but instead a general requirement to take a certain number of electives in areas such as:
These liberal arts courses are designed to make you a more well-rounded person and a more informed citizen. For business students, they can be critical for understanding culture, markets, and consumers.
Master of Business Administration (MBA) Degree Programs
The esteemed Master of Business Administration (MBA) is the degree of global business leadership. Advancement in any major corporation's management structure almost always requires those three letters behind your name.
According to the National Center for Education Statistics, in 2020, nearly 200,000 MBAs and other graduate degrees in business were awarded. This represented nearly a quarter of all master's degrees conferred that year.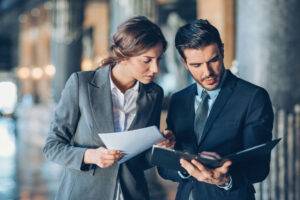 The traditional MBA is a two-year program that is laser-focused on business concepts. You don't get into the general liberal arts stuff here. It's all entirely focused on business and management skills.
Like other types of master's degree programs, MBAs include a culminating project. This may be a traditional thesis paper or a more practice-oriented capstone project. In either case, you'll be expected to engage in some original research and to develop your own unique ideas to synthesize what you have learned in every phase of your studies.
Because there are people pursuing MBAs from a lot of different points on the career spectrum, you will also find many different program formats today. Accelerated or executive one year options exist, as do part-time programs that let you stretch your studies out. Online MBA degrees are also becoming particularly popular for their flexibility and customization options.
Finding a Business Degree Concentration That Fits Your Military Background and Career Goals
It's very common for both graduate and undergraduate business degrees to offer a wide array of concentrations for you to specialize in. These course tracks build your expertise in one specific, high-demand area of business practice with focused coursework and often specific internship or experiential learning options.
Of course, there are many more options than these. Some of your business school choices may be defined by the search for universities that offer the hard-to-find specialization you need. But there is so much diversity in the field that you shouldn't have trouble finding the right complement for your military background.
That background will keep offering benefits throughout your business career, not just in school. The kind of grit, determination, and clear focus on accomplishing your mission is exactly what made Sam Walton, Fred Smith, and all the other former military CEOs out there a success. If you look at their careers, you'll see a meticulously planned campaign. None were a success overnight.
2021 US Bureau of Labor Statistics salary and employment figures for Business and Financial Occupations and Top Executives reflect national data, not school-specific information. Conditions in your area may vary. Data accessed June 2022.