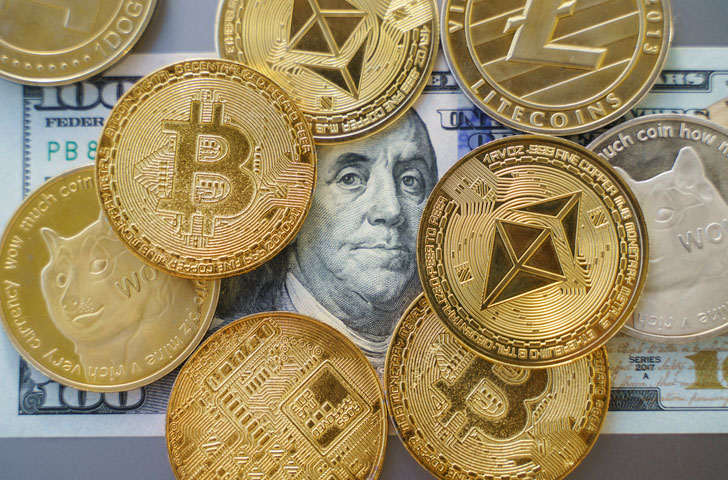 The appearance of U.S. Department of Defense (DoD) visual information does not imply or constitute DoD endorsement.
Even if you haven't been in the military for very long, the word "crypto" probably carries a very specific meaning for you… cryptographic communication systems are critical for everything from the integrated Blue Force Tracker systems that precisely locate and display every friendly unit on the battlefield, to the all-seeing Aegis Combat System that coordinates fleet missile defense at sea.
<!- mfunc feat_school ->
Featured Programs:
Sponsored School(s)
<!- /mfunc feat_school ->
Keeping your crypto systems current and synced is serious business in today's military, and a major responsibility for anyone holding a communications billet in any service.
But you probably also know that crypto means something very different out in the civilian world. Cryptocurrencies are the latest and greatest innovation in a larger field known as financial technology, or fintech.
Fintech refers to all kinds of different uses and applications of technology in the financial world. The blend of hot data processing techniques and the smell of money has led to entirely new applications emerging in the last twenty years like:
At first glance, fintech might not seem to have a lot of overlap with what you learn in the military. But when you look at the core technologies behind those systems, you'll find a lot of the basics are things you might pick up in any military cybersecurity, IT, or some intelligence billets. And on the finance side, you better believe that military accounting and budgeting assignments prepare you for the world of numbers that fintech thrives in.
All you need to get started is the right education to go with your military experience. And that means finding a military friendly college that offers the right degree.
Explore Your Military Training and Degree Options
Military and Civilian Technologies and Skills Overlap in the Fintech World
The roots of cryptocurrencies lay in the advanced cryptography systems that were originally developed to keep military secrets safe.
Bitcoin, the most widespread cryptocurrency today, is built on top of the SHA-256 encryption hash function developed by the National Security Agency.
But fintech isn't just about cryptocurrencies. All kinds of technological innovations in financial services are included in the field. That means everything from smartphone banking apps to new and easy payment portals like Zelle.
Fintech is a field that draws heavily on many other areas of expertise that the modern military is concerned with:
Work in any of those specialty areas in any branch of the service sets you up for success in the world of civilian fintech.
How Military Education Offers a Free Start to Fintech Career Training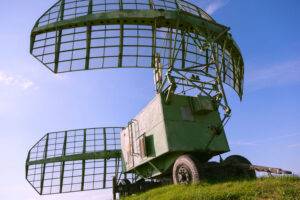 A background in information technology is the widest path into fintech jobs today, but you can also come at it from the other direction: a comprehensive understanding of finance and accounting is just as useful. A lot of people outside the service don't realize it, but the military is all about accounting. We're talking about an organization that has separate forms to fill out for requisitioning charcoal briquettes (Form DD0416) to reporting treatment furnished pay patients (Forms DD7 and DD7A).
In back rooms on military bases around the world, finance and accounting specialists are filing forms and developing an intimate perspective on accounting management systems and processes.
Whether it's in IT, cryptography, or finance and accounting, you won't have any trouble finding a military occupational specialty (MOS) that can start you on your path to a career in fintech.
Trust Is the Most Valuable Currency in Fintech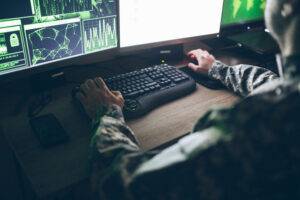 Another key opportunity that military members have to boost their prospects in the world of financial technology is by building trust. Fintech companies have an understandable interest in hiring employees who can handle sensitive data with absolute discretion. And that's a quality that every service member has had drilled into them from boot camp.
One thing that really drives this home for fintech employers is holding a security clearance. If you have held a role in the military dealing with sensitive information and received a security clearance, particularly at the secret or top secret level, that tells employers some important things about your ability to handle key information responsibly.
A clearance means that you have:
Gone through an extensive background investigation; no risks of blackmail or bribery exist
You do not have a criminal background or tendencies
You are clear of emotional, mental, or personal instabilities
No dependencies on drugs or alcohol
Security clearance requirements are typically established at the MOS level, although some specific billets may have higher requirements. It's an expensive process so not everyone goes through it. But if you can put that golden "Cleared: Top Secret" on your resume, you'll find your phone ringing off the hook with fintech interview offers.
The military hasn't been slow to jump into fintech developments where they offer improvements in current accounting and security processes. In 2016, for example, the Defense Advanced Research Projects Agency (DARPA) began investing uses of distributed ledger systems, better known as blockchains, for tracking military logistics trains and resupply.
Getting yourself detailed to such a project can offer invaluable expertise to bring to the table when you search for civilian roles in fintech.
Military Jobs That Help Prepare You for a Degree and Career in Fintech
Every service has specialties that dive into both information technology and finance and accounting work. Just like in the private sector, there is usually plenty of overlap between these—military accounting professionals rely on Excel and sophisticated transaction processing systems just like everybody else.
Signal Corps – The Signal Corps may have started out waving semaphore flags on smoke-shrouded battlefields, but today they run the high-tech cyber networks and information systems that carry critical communications. Jobs like the 25B Information Technology Specialist and the 25N Nodal Network Systems Operator-Maintainer offer cutting-edge training in IT.
Cyber Branch – Careers in the 17 MOS range put you in the front row of national security cyber defense, skills that are in huge demand in fintech outfits today.
Military Intelligence Branch – Intelligence is where you start getting into the real deep crypto and analysis stuff, light years ahead of what is happening in the civilian world. This offers a huge advantage both in looking for civilian crypto work or getting your head around concepts taught in college in cryptography.
Finance and Comptroller Branch – These positions, with MOS numbers in the 36 range, are the Army's finance professionals. Training for these jobs delivers the accounting and financial concepts you will need to succeed in school and on the job at a civilian fintech firm.
The Navy has several different technical ratings that are useful preparation for fintech careers, such as:
Operations Career Group – Specialty fields like Cyber Warfare (1B/17C), Cyber Defense Operations (1D), and Intelligence (1N/14N) all offer training and experience for enlisted and officer ranks in fintech-related technologies.
Acquisition Career Group – This is where the finance side of the Air Force comes in, with the 6F Financial specialty field for enlisted personnel, and the 65A Auditor and 65F Financial Manager for officers.
The Marines have several occupational fields where you will pick up either cyber, IT, or financial job skills to take along on your journey to a fintech career:
Coast Guard Information Systems and Electronics Technicians, together with Intelligence Specialists, offer the kind of IT and cryptographic training that comes in handy in fintech careers. The Coast Guard does not have enlisted financial or accounting personnel, although Finance Specialty Officers can get some finance and accounting training.
Military Specialty Training Can Translate into Civilian College Credits and Credentials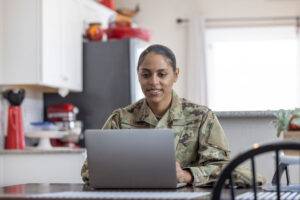 Each of these specialist roles, whether in technology or finance, comes with a set course of instruction to prepare you to do the job the military way. Depending on your exact billet and responsibilities, you may also have the opportunity to pursue more advanced training while in the service. Everything from "C" school assignments teaching specialty roles in the Navy or Coast Guard to options to pursue master's programs through military universities like the Air Force Institute of Technology or National Intelligence University may be available.
Even military training that isn't offered in college courses can eventually turn into college credits.
DANTES, the Defense Activity for Non-Traditional Education, offers free access to CLEP, the College Level Examination Program. CLEP allows you to earn credits at some schools for your military training through a simple test.
COOL, or Credentialing Opportunities OnLine, is another benefit active duty members of every service enjoy. COOL offers support for pursuing industry-standard licensing or certifications, kicking in up to $4,000 toward required tests or training. With COOL and the approval of your chain of command, you can make progress toward valuable certifications for fintech like Microsoft's Azure AI and Data Fundamentals, or even Series 63 securities licensing.
These are all options you have in the civilian world, too. If you get them while still in the service, however, you'll save that much money and a lot of time and have a real advantage in your education and career after discharge.
In an Industry With Few Rules, Rulemakers May Become Kings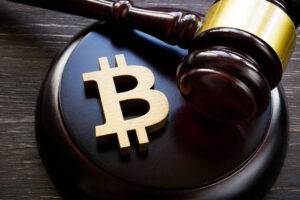 Fintech is still an emerging industry. Pushing the boundaries are part of what makes it fresh, exciting, and lucrative. But no industry exists for long without some kind of rules, even if only those that make it trustworthy and predictable.
Although crypto can sometimes seem like the wild west, governments are grappling with how to regulate and oversee new financial technologies to protect consumers and businesses. That means every fintech startup needs a boat-load of lawyers. And if your military background included a stint in the JAG (Judge Advocate General) Corps, you may be exactly the kind of hotshot legal mind they are looking for.
The Army, Navy, and Air Force each have a JAG Corps that can prime you for handling the most complex government finance regulations. The Coast Guard and Marine Corps do not have JAG organizations, but have legal experts who work in the Legal Division or Judge Advocate Division, respectively.
Fintech Jobs Are So New You May Get To Define Them Yourself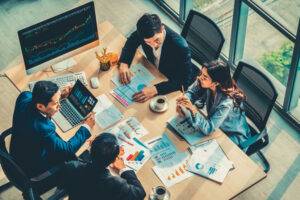 Fintech is new enough that it's hard to pin down what exactly a fintech job is or isn't. The Bureau of Labor Statistics, the gold standard for American job and salary data information, doesn't have a fintech sector. There are no jobs titled fintech developer or fintech business analyst.
They mostly cover traditional industry jobs in careers like programming, financial management, investing, and quantitative analysis. And you can find them at both traditional banks, insurance, and finance firms that are moving into this sector as well as red-hot startups that were founded just last week.
But there are some jobs in some types of firms that are more likely to involve fintech than not. Taking a look at the BLS data for these positions, we see about what you would expect: skyrocketing demand and booming annual salaries.
Salaries Fintech Companies Offer to Well-trained Vets
Salaries in fintech are scattered across a range of different job titles and industries. Some of the most common include:
Financial and Investment Analysts – With a serious understanding of accounting principles and financial instruments, these experts work for banks, insurance companies, and big-ticket investment agencies. Those who are found in the following three industries are most likely to be involved in fintech operations, however.
Data Scientists – Data scientists crunch the numbers in everything from big retail firms to healthcare. When you find them employed in these two sectors, however, it's likely they are working on fintech projects.
Computer Hardware Engineers – Everything from designing new credit card readers to coming up with secure smart cards falls into the realm of hardware engineering.
Software Developers – Someone has to write all the code that powers the platforms that make fintech work. Software developers in these industries are usually hard at work on fintech projects.
Web Developers – Fintech is disruptive because it goes straight to consumers. The internet is still the biggest path for that, which makes web developers important players in fintech companies. Compared to other industries, webdevs in these hot fintech areas make serious bank.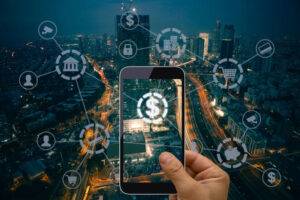 Of course, in startup culture, salary is really just the starting point. Major chunks of compensation in many fintech jobs come through stock options and other perks, like:
In some cases, total annual compensation with bonuses can add considerably to the base salary, depending on where you work.
Fintech Employers Often Recognize the Value of Hiring Vets
There's a purpose behind all of this besides just lining your pockets, of course. These companies are working night and day to beat the competition, and they want you at your desk as many hours out of 24 that they can get you there. That means every possible outside concern is covered to keep you working.
But this is something else you will find familiar from your military service, and something that employers will find compelling: a commitment to the mission, getting the job done at all costs. Instead of working all night to get a critical missile guidance system up and running, though, you may be troubleshooting a balky transaction processing gateway. But this time you'll be directly benefiting from that hard work.
Finding the Right Military Friendly University for Your Fintech Degree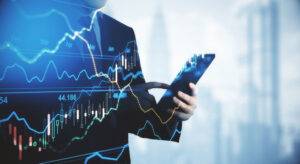 Fintech degrees are a breed apart, as you'll see when we start diving into them down below here. But before you can earn that degree, you have to find the right school to earn it at. And with your military background, the most important thing in your search will be finding a military friendly university.
There's no official label or designation for those universities. But just like finding a fire support position that offers a beautiful defilade of the battlefield, you'll know them when you see them.
There are a few key features to look for, however. Some of them are pretty obvious:
But in the big field of veterans' educational benefits, there are other things you need to dig into to find the right fit.
<!- mfunc feat_school ->
Featured Programs:
Sponsored School(s)
<!- /mfunc feat_school ->
The GI Bill® is Your Biggest Post-Service Education Benefit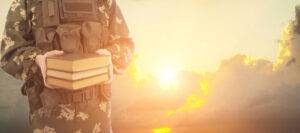 The most basic thing you have to look for in choosing a military friendly college is making sure it accepts the full range of GI Bill® benefits that you are eligible for. That includes both Montgomery and Post-9/11 GI Bill® payments, as well as extras like the Yellow Ribbon Program and Forever GI Bill® STEM benefits.
The Yellow Ribbon Program allows you to attend schools that are out-of-state or private schools where tuition rates would normally exceed what Post-9/11 GI Bill® benefits cover (100% of in-state tuition at public schools and up to about $26,381 per year at private and foreign schools). Some schools have come together with the VA to dip into their own pockets to cover the extra, keeping you from having any out-of-pocket expenses.
But it's the Forever GI Bill® stuff that offers a real booster to anyone pursuing fintech degrees. That "tech" part is the T in STEM: Science, Technology, Engineering, and Math. And the Forever GI Bill® is how the VA is helping vets keep up with the modern demand for expertise in those areas.
There are two parts of the package that with benefits that are aimed right at the heart of fintech training:
The Edith Nourse Rogers STEM Scholarship – STEM degrees aren't easy; that's why there's a shortage of graduates in those fields. It's not unusual for a bachelor's to take more than the typical four years to complete. That puts them over the limit of 36 months for regular GI Bill® benefits. The Nourse Rogers scholarship offers an additional six months at full payment levels, offering up to $30,000 to complete your degree.
Veteran Employment Through Technology Education – This pilot program looks like it has got staying power. VET TEC offers tuition and housing for studies in computer programming and information technology through VA-approved training providers. This can include bootcamps and other non-traditional education that is commonly required for fintech jobs. Best of all, it doesn't draw down your GI Bill® benefits at all. You can kickstart your training with a bootcamp and still have enough left for a full four-year degree.
Narrowing down the schools that accept or offer these benefits is a snap. The VA offers a special GI Bill® comparison tool that lets you plug in a geographic area or a specific school and then gives you the full rundown. You can even get contact information for the school if you have any questions it doesn't answer.
Military Cryptographic Expertise Fit Right in with the Curriculum in a Fintech Degree Program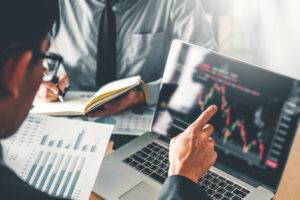 It's safe to say that without advances in technology and cryptography that were developed by the military and government, there would be no such thing as fintech. The internet, created with federal funding from the Pentagon's Advanced Projects Research Agency, is just the most obvious linchpin.
One of the earliest descriptions of a cryptocurrency system was in a paper published by the National Security Agency in 1996 called How to Make a Mint: the Cryptography of Anonymous Electronic Cash.
Either way, it's safe to say that academia and military cooperation has been a key driver of what has become financial technology today. Fintech degrees are just the latest development in that long line of efforts.
You might find these programs labeled as fintech, or you might find them offered as degrees in finance, cybersecurity, or information technology with a specialization in fintech.
You'll also find them offered at different levels of education. A four-year bachelor's degree is generally considered the entry-level degree in the field. But many advanced development, data science, or management jobs will require a master's degree, or even a doctorate, requiring anywhere from two to seven years to complete.
Bootcamps and associate degrees offer a fast path to building on your military experience, however. Each can be extended into a bachelor's degree with the right choice of programs. And they can give you a quick taste of the field before you fully commit your benefits to a longer degree.
So what kind of curriculum should you expect to build on your military finance or technology training? Fintech degrees are good about filling in the gaps. Your military skills are likely to come from the basic building blocks of technology, cybersecurity, and accounting. A fintech program will build on those with training that draws on all those fields, but offers juicy expertise that is highly specialized.
The curriculum you can expect in these programs includes:
Financial modeling – Complex models for trading, investing, and financial management are how fintech firms eke out their profits in multi-billion dollar markets. Learn how to create, understand, and operate those models in these classes.
Machine learning and data analytics for finance – The models used in fintech are far too complex for even industry standard desktop packages like Excel to handle. When advantages in transactions have to be established in microseconds, only advanced computerized analytics and machine learning algorithms can handle them. This coursework will give you the basic elements of how machine learning works and the rudiments of analytics programming in R and other specialized computer languages.
Cybersecurity / Cryptography – Security and fintech go hand-in-hand. Cybersecurity is old hat for anyone with a military background, so you'll have an advantage in these courses. You'll also learn how the basics of cryptographic information assurance have been adapted to blockchain and cryptocurrencies, secure digital coins poised to blow the lid off the modern financial system.
Investment analysis and management – An investment is always an investment, whether it's in pork belly futures or cutting-edge cryptocurrency derivatives. You'll learn how professionals analyze and manage all types of investments using fintech tools.
Fintech electives – On top of the core training in those essential concepts, you'll also have the option to study many electives in diverse areas of financial technology. Some of them are offshoots and specialized functions of the core material, while others are niche areas that have their own full-blown industries. They include:
Depending on your billet, you may already have substantial expertise in any of these subject areas. But that just gives you the opportunity to spend your valuable study time on learning newer and hotter technologies and concepts.
Fintech Degrees Are Still Hard To Find, but Many Alternative Options Offer the Right Training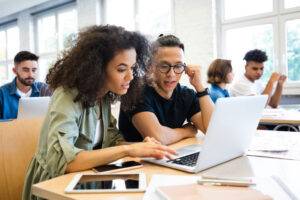 As with many other hot new technology fields, colleges have had trouble keeping up with the revolution in fintech. The degree programs that teach the field lag behind developments happening out in the wild. There are still relatively few dedicated fintech programs and concentrations available.
So it's also very common for anyone heading for a fintech career to pursue a degree in closely related areas like:
It's possible, through almost any of those programs, to basically replicate the same kind of curriculum that you would get in a dedicated fintech degree. You just may have to do a little more work to arrange it yourself.
Together with the sort of attention to detail and commitment to mission that you absorbed as a service member, you just might be ready to tackle a fintech degree program.
2021 US Bureau of Labor Statistics salary and job growth figures for Financial Analysts, Data Scientists, Computer Hardware Engineers, Software Developers, and Web Developers and Digital Designers reflect national data not school-specific information. Conditions in your area may vary. Salary and job growth data accessed in July 2022.