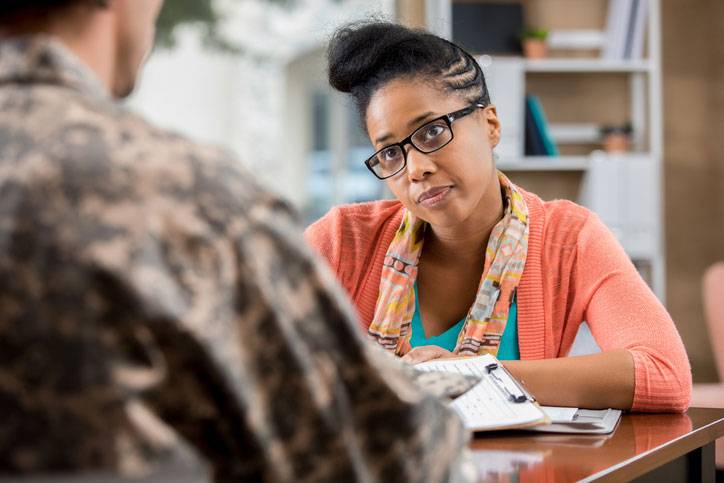 The appearance of U.S. Department of Defense (DoD) visual information does not imply or constitute DoD endorsement.
We are all interested in understanding what makes us tick. In fact, it's often critical. Psychology is the field that helps unpack the mysteries of human thought and to treat mental health problems.
<!- mfunc feat_school ->
Featured Programs:
Sponsored School(s)
<!- /mfunc feat_school ->
In many ways, just as it has been throughout the course of human history, psychology has always been a part of military organizations and warfare. What drives people to fight, how they perform in battle, and what is wrought in the aftermath has been a concern in every society going back as far as ancient Greece.
Modern military psychology has been professionalized in the same way as the rest of the field. It offers a fascinating and unusual opportunity to explore some of the most cutting edge areas of human psychology.
There's an entire group within the American Psychological Association devoted to matters of military psychology, Division 19, the Society for Military Psychology.
Together with active duty and veteran educational benefits, a job in military psychology can unlock the degrees you need to get a career in one of the most well-respected and high-paying professions in the market today.
Explore Your Military Training and Degree Options
Psychology Has a Role To Play in Every Industry and Many Different Jobs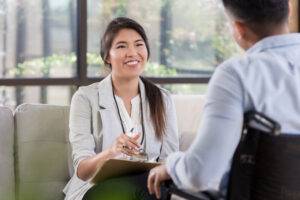 Psychology plays such a big role in every part of human society that you'll find there are all kinds of jobs that can put military psychological training to use. High-tech startups need psychology pros to help with user interface design. Big retailers pay big bucks to have psychologists look over their marketing and advertising campaigns. Social services organizations use psychologists to offer therapy and design assistance programs, while government relies on them to develop healthcare messaging.
The diversity of professions you can enter with a psychology degree behind you are incredible. The Bureau of Labor Statistics (BLS) found psychology degree holders working as educational counselors, HR specialists, college instructors, nurses, and even as lawyers. Each of those careers has some real advantages that come from a psychology background.
Salaries for Psychology Professionals Are Generous Across the Board
But most people who join the military to prepare for a psychology career are interested in the main course: a job as a psychologist.
In 2021, BLS found that the median salary for psychologists was $81,040, with a projected 8 percent job growth rate in the field between 2020 and 2030.
Of course, that's just the median. Psychologists with the greatest experience and highest levels of education go all the way to the top. In the upper ten percent, psychologists earn more than $133,890 each year.
But there are such a range of different psychology positions that it's also worth looking at the median ranges for different roles.
Each of these have different educational and licensing requirements, which can lead to different compensation levels. You'll also find a high percentage of psychology jobs in healthcare, where benefits are often generous.
Of course, psychology is also a field where you can forge your own path. Opening an independent practice as a psychologist means you set your own pay. With the hard-working attitude and skills you bring out of the military with you, the sky is the limit for salaries.
Military Psychology Jobs Offer a Broad Range of Experiences Relevant to Your Civilian Career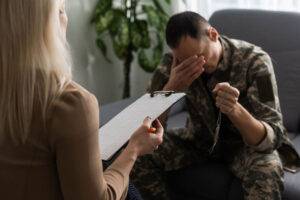 Military personnel have the same kind of mental health issues as civilians, although much of the job of military psychologists is to screen incoming service members to ensure they are qualified for the responsibility of service. Still, many psychologist and counseling roles in the service mirror what the job looks like on the outside: group or one-to-one therapy sessions, counseling, and spearheading interventions or teaching methods for heading off stresses and pressures.
But there are many broader applications for psychology in the service, too. Psychology professionals work in areas such as:
Psyops Is the Dark Side of Military Psychology Training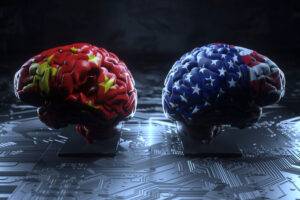 As a psychologist in the therapy world, nothing is bigger than ethics. Doing right by your patients is the final rule when you are plumbing the depths of their fears and anxieties.
So there is nowhere like the military when it comes to giving in to your psychology training dark side to mess with people's heads.
Psychological operations are designed to defeat the enemy long before the fighting starts. Using principles of human behaviors and praying on the worst instincts and tendencies, psyops professionals undermine morale and create panic through propaganda, false flag events, and information warfare. It's basically the opposite of treatment technique you'll ever learn!
The grab bag of dirty tricks that psyops can deliver can save lives, however. Thousands of Iraqi prisoners surrendered without firing a shot with airdropped leaflets clutched in their hands promising safe passage through allied lines during the Gulf War. And learning how to undermine self-confidence and tenacity also trains you how to build up mental well-being once you are back on the light side of psychology.
It's easy to see how these roles can give you the right background for civilian psychology work in fields like advertising, market analysis, workplace safety, organizational development and more. Or you can stick with the traditional mental health applications, working in hospitals, clinics, or private practice to offer a dazzling variety of therapies in any specialty area:
Forensic psychology – Getting inside the minds of opposing forces is good preparation for this specialization in legal and criminal psychology.
Sports psychology – Team-building is never more important than in the military, and so a career in sports psychology will draw on many important lessons you will learn in the service.
Educational or developmental psychology – The American military trains up to 150,000 new recruits each year. Training commands in all services also have ongoing educational responsibilities to both active duty and reserve forces. Millions of dollars and countless hours are spent developing the best training methods, experience that will be put to good use in this career field.
Social psychology – Military units have to live together and perform at high levels in incredibly stressful situations. An expert understanding of social psychology is one of the ways that those units are built and trained to make that happen.
There are hundreds more… as long as you get the right specialized education to dive into them.
Psychology Degrees at All Levels Provide a Steppingstone to Post-Graduate Studies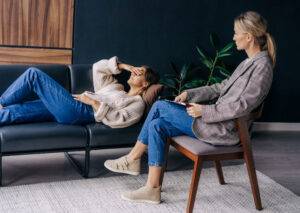 Psychologists are trained for all these tasks through a grueling course of schooling that can go all the way up to a doctoral degree in the field. In fact, you'll need a doctorate if you want to become a practicing clinical psychologist. Every state requires that level of training along with passing the rigorous Examination for Professional Practice in Psychology (EPPP).
But you can find various jobs where you can put psychological training through lower-level degrees to good use as well. And in any case, the path to graduate studies will go through various other degree programs along the way.
Associate Degrees in Psychology
A two-year associate degree is a great place to get your feet wet in psychology. It will have coursework in all the basics, going through the history, specialties, and applications of psychological science. You'll get a grounding in abnormal psych and the principles of therapy. As much as half your studies will be in liberal arts, which will also give you communication and reasoning skills essential in psychology practice.
Bachelor's Degrees in Psychology
The four-year bachelor's degree is where you really get rolling in interesting psychological careers. It's the essential degree to get before applying to master's or doctoral programs, and it goes deeper into the details of messing around with human minds. You'll also find more electives and specialty options. The liberal studies and general education requirements in these degrees also offer a grounding in essential critical-thinking and organizational skills that employers demand.
Master's Degrees in Psychology
A two-year master's degree in psychology opens up most of the non-clinical professional roles in the field. You'll often find that these programs are specialized, focusing almost your entire course of study in a single concentration area to develop your expertise. You'll also be involved in psychological research and developing your own original thinking in the field.
Doctoral Degrees in Psychology
At the level required for clinical licensing, you get two different degree options:
Both of these programs are formidable, lasting from five to seven years, and requiring clinical practicum and internships. You'll also complete either a dissertation or a capstone project, taking as much as a year itself, to round off your training. Required postdoctoral supervised experience is required to qualify for licensure.
A doctorate in psychology allows you to diagnose mental health problems and engage in psychotherapeutic work.
Common degree requirements for different areas of psychological practice are:
Associate Degrees in Psychology
Bachelor's Degrees in Psychology
Master's Degrees in Psychology
Doctorate Degrees in Psychology
<!- mfunc feat_school ->
Featured Programs:
Sponsored School(s)
<!- /mfunc feat_school ->
Psychology Degree Curriculum Lets You Delve Into the Mind
Clearly the kind of classes you study in a psych degree program will vary a lot depending on which degree you are going for. But they will usually offer coursework in these general subject areas.
Foundations and History – Psychology has come a long way in a short time. These classes explore the origins of the field and the growth into different theories and treatment modalities to help you understand the thinking behind modern approaches.
Bases of Human Behavior – Developmental and neurological studies start out your explorations of the mind, followed by social, cultural, and cognitive impacts on the why's and how's of human behavior.
Psychopathology and Psychological Assessment – When thoughts go astray, emotional and mental disturbance result. You'll take classes in abnormal psychology and mental disorders as well as learn the standard tests, like the Stanford-Binet and Minnesota Multiphasic Personality Inventory, to diagnose them.
Treatment – Treatment methods can range from conventional psychotherapy discussion to psychopharmacological methods using modern drugs. These courses ramp up from theory to actual treatment in higher level degrees.
Ethics – Messing around with people's minds is a serious business, and you will have many courses in the legal and ethical obligations that go along with psychological practice.
Research – The field of psychology is constantly evolving. Research undertaken at all levels is part of what makes it tick. You'll learn how to evaluate research findings as well as conduct experiments in these courses.
As you study more and more advanced degrees, you'll also find that the coursework tends to become more specialized. It's possible to be a generalist psychologist, but most specialize. Degrees at higher levels reflect that, with concentrations offered in the most popular areas. Elective coursework can also shape your studies in the direction where you plan to practice.
Earn Your Degree Before Service to Become a Military Psychologist
Clinical psychology is considered to be a healthcare function in the service. That means that you'll only find dedicated psychologist jobs in the three services that have their own medical corps:
Space Force relies on the Air Force for psychologists, while the Marines and the Coast Guard count on the Navy Medical Corps or civilian contractors.
But every service has other roles, both for officers and enlisted personnel, that involve psychological principles and offer training in human psychology.
What Benefits Are Available for Earning a Psychology Degree Before Commissioning?
In the military, as in the civilian world, clinical psychology counseling is a job that requires a doctoral degree. That means military psychologists are always officers, and highly specialized officers at that. Most will enter the service through a Direct Commissioning path, with a shortened version of Officer Candidates School that sets aside a lot of the crawling through swamps and learning to operate heavy machine guns.
But this also means that you can't just show up at the recruiter and ask to be assigned as a psychologist.
You'll need years of schooling before you can even apply for professional psychology roles in the service.
That makes it a little hard to get military educational benefits to pay for your psychology degree. But there are a few options that you can use to help pay those big fat tuition bills.
For Those Accepted, the Reserve Officer Training Corps Pays for a Degree From a Civilian School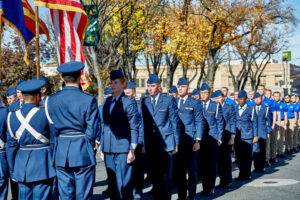 One of the biggest ways that the military is willing to pony up for your education before you serve is through the Reserve Officer Training Corps. ROTC puts students through one of more than 1,700 civilian universities nationwide. The program offers two, three, or four-year scholarship that completely cover tuition and fees, and even offer a regular stipend and money for books and supplies.
With a handful of military-focused classes and dedicated summer training, ROTC grads are commissioned directly into the service as O1s.
This is clearly enough to get you a bachelor's degree in psychology. While that won't land you in a military psychology designator or specialty, it could help you into psychology-related billets such as:
The Student Loan Repayment Program May be Available to Help Out With College Debt
The Student Loan Repayment Program is another way that some branches will kick in for your education, although it's after you pay out-of-pocket first. SLRP takes over student loan payments you may already have before joining the service, up to $40,000 in total. You'll need to make an arrangement with your recruiter to sign you up for it.
This isn't automatic, and the benefit is also taxable, so this may not be your first choice. But it's a great option if you already earned your degree and didn't consider military service until afterward.
Attending the Uniformed Services University of Health Science Covers Tuition in Return for Your Service
Not a lot of people know that the military runs its own medical school. But USUHS has fully-accredited degree programs in medical and mental health professions, including PhD programs in clinical and military psychology. All tuition and other enrollment costs are covered fully for accepted students.
Both programs have a military and a civilian track. The military track commits you to service for 7 years after graduation, but students can go to any of the three services. Each branch has their own unique admissions requirements, but applicants can come from the civilian world or current active duty status.
The Health Profession Scholarship Program Pays for Civilian Psychology Schooling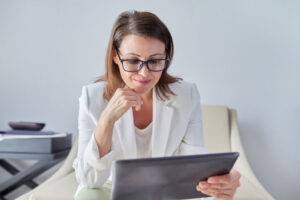 Health Profession Scholarship Program (HPSP) offers full tuition for any accredited psychology program, plus a healthy stipend to cover your monthly living costs and any required books or supplies.
You must be enrolled in an APA-accredited doctoral program in clinical or counseling psychology, and complete at least one year on your own before applying to HPSP. After graduation, you'll usually have to perform an internship in a service-specific program, and complete Direct Commissioning officer training.
What if You Want To Earn Your Psychology Degree After Enlisting?
If a psychology degree is out of reach before you enlist, don't worry. There are ways that you can get into psychology-related positions in the service short of full-on clinical psychology. And you can combine the training that you get from those roles with your standard military educational benefits to go the rest of the way toward your degree goals.
Enlisted Positions in Counseling or Support Come With Some Psychology Training
The military relies on officers and non-commissioned officers to provide guidance and counseling to all ranks. Although many of these roles fall far short of offering significant therapy skills, they may prepare you for psychology studies later on. In fact, most leadership roles in the service include some counseling role.
But there are also dedicated specialties that provide different sorts of counseling or psychological analysis:
These jobs have varying levels of training that come with them, typically lasting for ten weeks or so. Of course, that kind of education isn't going to hold a candle to a full doctoral degree. But it does give you a level of familiarity with practical, hands-on counseling or analytical practices and ground-level psychological understanding.
Each of those roles may also open up further training opportunities. Over the course of a typical three-year enlistment, you'll almost certainly be sent to classes to cover your duties in more detail. The longer you are enlisted, the more in-depth these courses will be. After discharge, you may even find some of the work you do will be transferable for college credits.
Finding a Military Friendly School for Your Degree in Psychology
There are only about 400 APA-accredited doctoral psychology schools in the country. So if a doctorate is your end goal, you'll have to search very carefully among those to find a school that is also military-supportive.
What do we mean by that?
At the most basic level, military-supportive means a school that accepts standard educational benefits like Military Tuition Assistance or the GI Bill®. Those are some of the biggest boosts you will get from your service, so it's key to find a school that participates.
But that's a bare minimum. Many schools go further, offering supports like:
With the kind of grit and can-do attitude you picked up in the service, you already know that you have what it takes to overcome any challenge that college might throw at you. But you also deserve the same kind of support and assistance that you got while you were in the armed forces.
Military-supportive schools answer the call for that kind of support. Just like there was always someone you could call on in the service for backup if you really needed it, a military friendly college can offer some extra support for veteran students.
For anyone destined for a career in psychology, there is a special appreciation for that kind of support. Military friendly universities understand the reasons you want to become a psychologist, and can provide the education you need to be exceptional in the field.
2021 US Bureau of Labor Statistics salary and employment figures for Psychologists reflect national data, not school-specific information. Conditions in your area may vary. Data accessed July 2022.