It can be challenging for a military student or family member of a military personnel to pursue higher education. This is due to the unique challenges you face, such as deployments and frequent moves, that can make it difficult to thrive in a traditional academic environment. There's, therefore, a need to tap into support services to ensure you maintain academic momentum and achieve academic success.
Fortunately, military-friendly colleges understand military families' sacrifices and are committed to supporting their unique needs. These colleges and universities recognize the importance of support services and resources for military students, veterans, and their dependents. They offer resources such as academic support and advising, financial aid and scholarships, career services and transition assistance, mental health and wellness support, and on-campus military student organizations and resources.
<!- mfunc feat_school ->
Featured Programs:
Sponsored School(s)
<!- /mfunc feat_school ->
Academic Support and Advising
Dedicated Academic Advising for Military Students
Military-friendly colleges often have dedicated academic advisors trained to help military students navigate the challenges of pursuing higher education while fulfilling their military obligations. These advisers help create a path to success in their life all around. The advisors involved in this practice have specialized knowledge of the needs of military students and can help them with solid tips.
Credit Evaluation for Military Training and Experience
Military training and experience can provide valuable knowledge and skills that are directly applicable to college coursework. Many colleges allow evaluation of the military experience and awarding college credit for relevant training. This allows military students to potentially reduce the time and money required to earn their degree. This can be especially important for military students who may have limited time and resources to devote to their education.
Assistance With Course Selection and Degree Planning
Choosing a course and planning out your degree is crucial. It will help you prepare for your desired career. Fortunately, there are advisors who can help you choose a course that fits your interests and career goals while also accommodating the demands of your military service.
These advisors can also help you create a degree plan that considers any gaps in your academic history due to military obligations. This can help you stay on track to graduation and achieve your academic goals.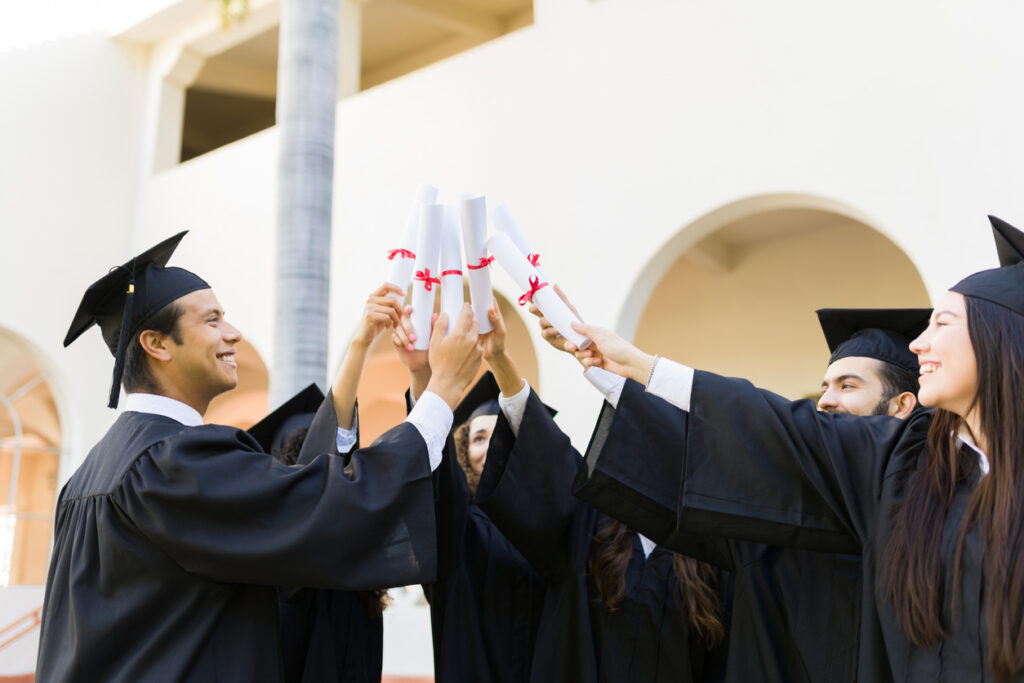 Tutoring and Academic Resources Tailored to Military Students
Since military students may have unique academic needs, such as limited access to traditional classroom settings or difficulty adjusting to a new academic environment, there's a need for tutoring and academic resources. Tutoring and academic resources tailored to military students can help you overcome these challenges and stay on track with your coursework. These resources can include online tutoring, study groups, and academic workshops specifically designed for military students.
Financial Aid and Scholarships
Utilizing GI Bill Benefits and the Yellow Ribbon Program
Many military-friendly colleges participate in the GI Bill program, which provides financial assistance to military students and their families. The GI Bill provides financial assistance for tuition and fees, housing, and books and supplies. The benefits can be used for undergraduate and graduate degrees, vocational training, and apprenticeship programs.
Some colleges also participate in the Yellow Ribbon Program, which can help cover the cost of tuition and fees that the Post-9/11 GI Bill doesn't cover.
Military-Specific Scholarships and Grants
There are numerous military-specific scholarships and grants for military students and their families. These scholarships help cover the cost of tuition, fees, and other educational expenses. Examples of such scholarships and grants include:
Military Order of the Purple Heart Scholarship: This scholarship is available to Purple Heart recipients, their spouses, and their children. The scholarship covers tuition, fees, books, and supplies.
Pat Tillman Foundation Scholarship: This scholarship is available to military service members, veterans, and spouses. The scholarship covers tuition, fees, and living expenses.
Air Force Aid Society General Henry H. Arnold Education Grant: This grant is available to dependents of active-duty or retired Air Force members. The grant covers the cost of tuition, fees, and books.
Financial Aid Counseling for Military Students and Their Families
Several financial aid counselors help military students and their families navigate the financial aid process, identify available resources, and develop a plan for paying for their education without accruing excessive debt. Here are examples of available counselors to consider:
Military OneSource
Department of Defense Voluntary Education Program
Veterans Affairs Education and Training
Career Services and Transition Assistance
Career Counseling and Job Placement Support for Military Students and Veterans
It can be overwhelming when you need to take the next step in life but don't know where to put your foot. Career counseling and job placement support can help when transitioning from military service to civilian careers. Some available programs that can come in handy include the following:
Military Career Transition Program
Veterans Affairs (VA) Education and Career Counseling Program:
Veterans Affairs Vocational Rehabilitation and Employment (VR&E) Program
Transition Assistance Program (TAP)
American Corporate Partners (ACP)
Hire Heroes USA
Networking Opportunities With Military-Friendly Employers
Many military-friendly colleges partner with military-friendly employers, providing networking opportunities and job leads to military students and veterans. This includes military job affairs and military-affiliated organizations. They also carry out alumni networks which can be a valuable resource for meeting potential employers.
Other resources can help you maximize networking opportunities. For example, there are veteran-focused job boards such as military.com, which are specifically for connecting veterans with military-friendly employers. You can also use LinkedIn and join a professional association or military-affiliated organizations such as Veterans of Foreign Wars (VFW) or the American Legion.
Mental Health and Wellness Support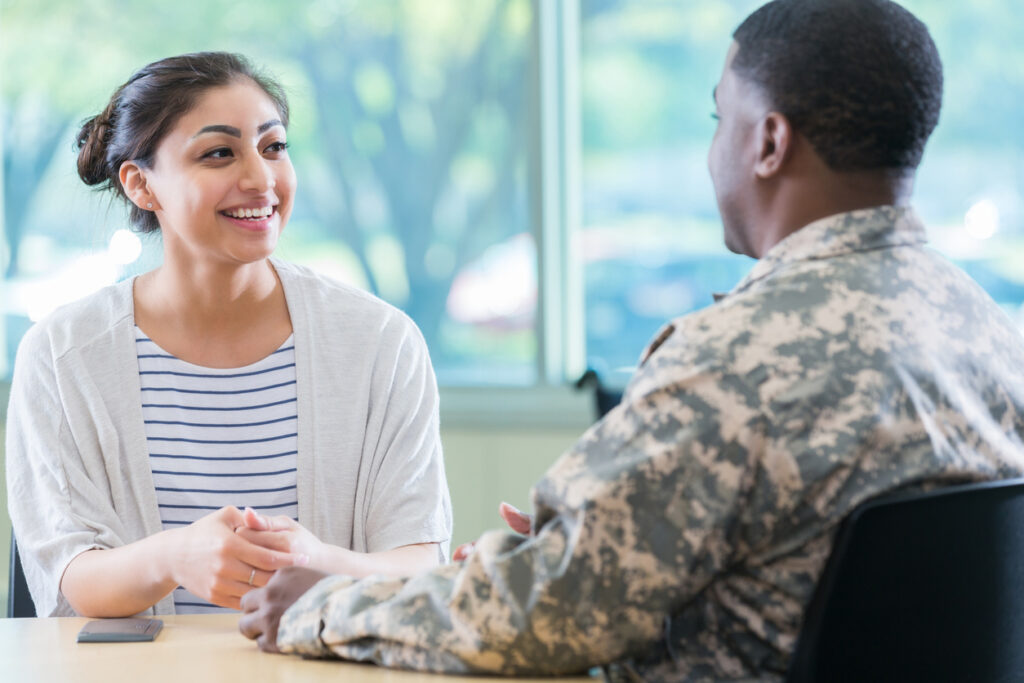 Mental Health and Wellness Resources for Military Students and Their Families
Mental health is a huge part of our well-being, and it's necessary that you get the necessary resources to help you improve your wellness. Military-friendly colleges offer resources such as counseling services, support groups, and wellness programs to help address mental health and wellness.
This support and resources help with issues such as transitioning between schools, coping with deployment, and managing stress.
Counseling Services Addressing Unique Challenges Faced by Military Students
Military life can lead to stress, anxiety, depression, and other mental health issues. And while many factors can cause these mental conditions, specific causes stemming from being in the military can trigger mental disorders. Fortunately, there are many resources available to support the mental health and wellness of military students and their families. These resources include the following:
National Center for PTSD:
TRICARE
Military OneSource
Military Kids Connect
Veterans Affairs (VA) Counseling Services
Military Family Life Counselors (MFLCs)
Veterans Crisis Line
Support Groups and Community-Building Activities for Military Students
Several support groups and community-building activities can help military students and families connect with others who understand military life's challenges. For example, many military-friendly colleges will have military-connected student organizations, which can provide a sense of community, opportunities for leadership development, and social events.
There are also other solid support groups and communities you want to consider, such as:
Student Veterans of America (SVA)
Veteran Service Organizations such as Veterans of Foreign Wars (VFW)
Online support groups such as Blue Star Families
Community events such as military appreciation days, parades
On-Campus Military Student Organizations and Resources
Some of the most common military-specific clubs and on-campus organizations for military students and their families include student veterans associations and military-affiliated student organizations.
Student veterans associations are usually open to all military-connected students, including student veterans, active-duty service members, National Guard and Reserve members, and military dependents. Student veterans associations often partner with other on-campus organizations and community groups to promote awareness of veterans' issues and advocate for the military community's needs.
Military-affiliated student organizations promote awareness of military issues, advocate for the military community's needs, or provide social events and networking opportunities.
Benefits of Joining Military-Specific Organizations
There are many benefits to joining military-specific organizations and clubs, such as networking and camaraderie. These benefits include allowing military-connected students to build a sense of community and support and connect with other military-connected individuals who may share similar experiences and perspectives. These organizations can also provide opportunities for leadership development, community service, and career networking.
Support for Military Spouses and Dependents in Pursuing Their Education
Many colleges and universities offer support for military spouses and dependents in pursuing their education. This may include financial aid and scholarship opportunities, counseling services, childcare assistance, and academic advising.
Some colleges and universities also offer online degree programs or flexible course schedules to accommodate the unique needs of military families.
Take that First Step – We're Here to Help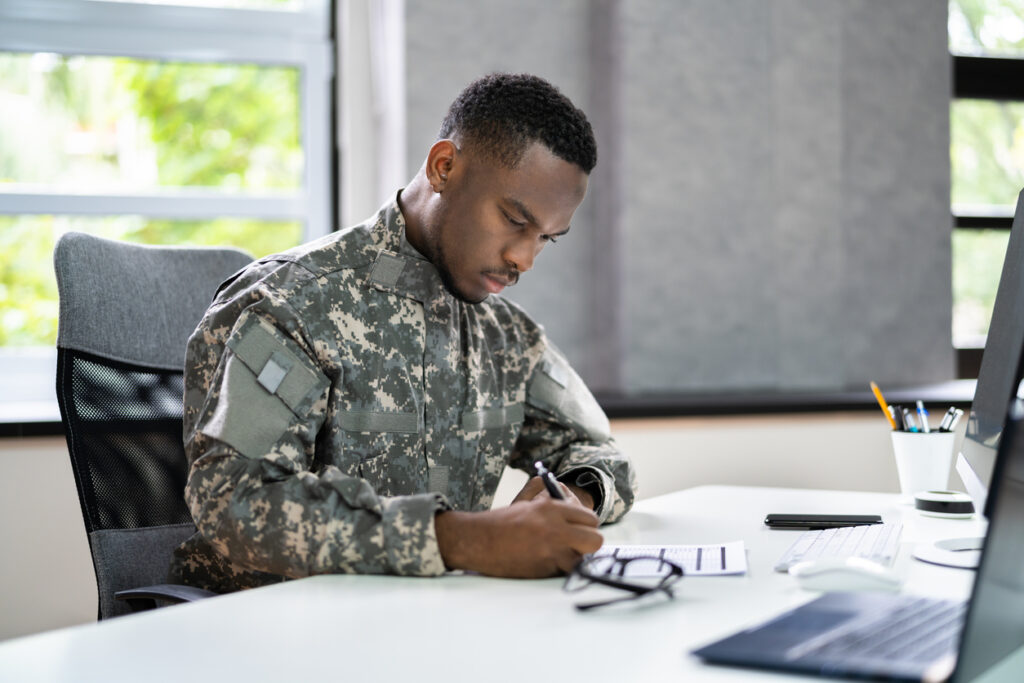 Selecting a military-friendly college that offers comprehensive support services and resources is essential. It allows military students and their families to get flexible school to accommodate their schedules. It provides financial aid, career services, and the mental health support needed to live a fulfilled life.
But, earning your college degree as a first-time student or returning to the classroom is an important decision. The first step to finding a school is researching and comparing the offerings of different military supportive colleges to find the best fit for your needs. Use our degree and career guides to pursue the degree you want and need as you build and plan for your future.