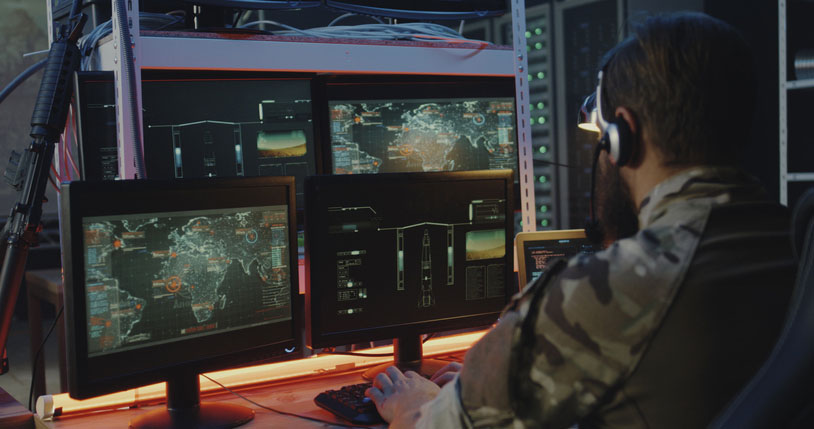 The appearance of U.S. Department of Defense (DoD) visual information does not imply or constitute DoD endorsement.
No one knows exactly how it started, or if they do, they aren't talking about it in public. It was a thumb drive, they figured out that much. Probably from somewhere in the Middle East, maybe a cybercafe. Maybe it was some soldier whose OPSEC slipped for a minute, plugging into an infected civilian machine and then using the same drive on base. Or maybe it was more nefarious, a plant, someone intentionally smuggling in and connecting an infected stick.
<!- mfunc feat_school ->
Featured Programs:
Sponsored School(s)
<!- /mfunc feat_school ->
However it started, in late October of 2008, NSA analysts monitoring the government's top secret SIPRNet, a classified, encrypted parallel internet used by both military and civilian agencies, found something that should have been impossible: beacon frames, a kind of signal that the network had been infected, traversing SIPRNet looking for a control server for a worm dubbed agent.btz.
One of the most sensitive systems in the country had been infected with spyware believed to have originated in Russia.
For the next 14 months, the military and NSA went through frantic efforts to clear the network of the worm. The operation was code-named Buckshot Yankee, and involved banning all thumb drives from military operators, scouring and reconfiguring thousands of computers, and counter-hacking the worm itself to disable it.
In the end, agent.btz was eradicated from SIPRNet. The authors were never identified and motives never found. But it was a wake-up call that upped the ante for military cybersecurity. And today, thousands of officers and enlisted personnel receive advanced training in computer systems security and cyberdefense.
Many of them choose to continue along that career path after discharge with a degree in cybersecurity from military friendly universities. You can, too.
Explore Your Military Training and Degree Options
How Military Information Systems and Cybersecurity Training Offers Cutting-Edge Skills Valued in the Civilian World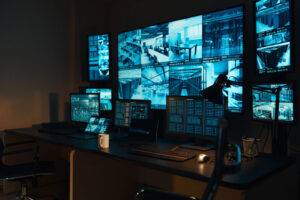 Military cybersecurity has come a long way since Buckshot Yankee.
Every branch today relies on computers for everything from navigation to fire control. That means they all have significant investment in cybersecurity.
Cybersecurity is a good military career option regardless of your branch. In fact, in the wake of the agent.btz infection, DoD (Department of Defense) stood up an eleventh unified combatant command—the same kind of organization that ran Desert Storm and two wars in Iraq and Afghanistan (Central Command, or CENTCOM) to coordinate the cybersecurity efforts of every branch. United States Cyber Command, or USCYBERCOM, deploys more than 130 teams in four categories:
All of those elements offer bleeding-edge experience in cybersecurity today. And you get trained up on that expertise on the government's dime.
Of course, you don't need to have been a cybersecurity specialist in the military to have a solid foundation to take on that role in the private sector. A lot of the basic elements of cybersecurity training will also come your way through MOS families like:
Basically, anything that has to do with networking or computer and software systems probably has given you training and experience you can use toward a cybersecurity career. Some other security, intelligence, and cryptology billets may offer similar skills.
Military Cybersecurity Training Gives You a Jump On Your Info-Sec Degree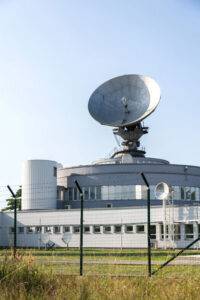 A lot of cyber defense training happens on the job in the military. There are even ways you can get the military to pay for a degree before you are on active duty, through ROTC or student loan repayment programs.
But there are also DoD and branch-run training schools that you may qualify for that will put you through classroom instruction just like you'll find in the civilian sector. At these schools, you may take classes while still in the military that either offer college credit, or which you can later receive credit for through programs like DANTES CLEP (College Level Examination Program).
The Defense Cyber Investigations Training Academy
DCITA offers DoD cyber certificate programs as well as coursework in digital forensics, first-response, and auditing practices
National Defense University
NDU hosts the College of Information and Cyberspace, which offers graduate certificates in Cyber Leadership, CISO, and CDO roles among others
National Cryptologic School
Run by the shadowy NSA, NCS includes a new College of Cyber that works hand-in-hand with the civilian Centers of Academic Excellence program
Defense Acquisition University
DAU offers strategic and foundational studies in cybersecurity courses
Air Force Institute of Technology
AFIT is the Air Force's designated Cyberspace Technical Center of Excellence, and award master's degrees in computer science and information systems security and assurance
Naval Postgraduate School
As the Navy counterpart to AFIT, NPU also offers master's program in information science, computer science, and national security affairs that are relevant to cybersecurity careers
National Intelligence University
The Master of Science and Technology Intelligence degree at NIU offers concentrations in Cyber Intelligence or Emerging Technologies that are top-level strategic cybersecurity programs. A bachelor's degree in intelligence is also an option for more general preparation
Assignments to these schools while on active duty are more common for officers, particularly at the graduate studies level where a bachelor's is already required.
If you can snag one of these key slots, though, it's hard to exaggerate just how much it can boost your career prospects both in and out of the military. Assignments to these schools signal that your superiors see that you have what it takes. And the knowledge you come out with is priceless. A degree or coursework at any of these schools will be a long-lasting highlight on your resume.
America's Soldiers Enter a New Battlefield in Cyberspace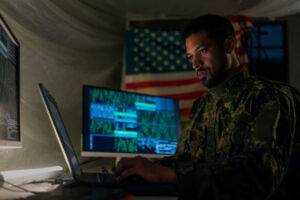 Military cybersecurity units are no longer just responsible for defending DoD and branch systems. An entire new front has opened up in cyberspace, and American warriors are taking the offensive there as well.
Deniability is a hallmark of offensive cyber operations. So it's tough to say exactly what America's shadowy cyber warriors have accomplished since the inception of CYBERCOM.
But in early 2019, the New York Times reported that American military cyberwarfare teams were launching attacks against Russian power grid operators. The objective: placing malware in their systems in preparation for further offensive or counter-operations.
Since it was thought to be a Russian attack that lead to the creation of Cyber Command in the first place, it's only fitting that Russia may have been the first offensive target of that command. But America's cyber soldiers will never tell.
Professional certifications in cybersecurity are also hot in the private sector these days. And with the help of your branch's COOL (Credentialing Opportunities OnLine), you may have the opportunity to get training or testing fees worth up to $4,000 paid for to get those certs before you are discharged. Everything from Security+ to the Certified Information Systems Security Professional (CISSP) are on the table, certs worth thousands or tens of dollars in the private sector.
The Same Cyber Skills the Military Taught You are in High Demand in the Private Sector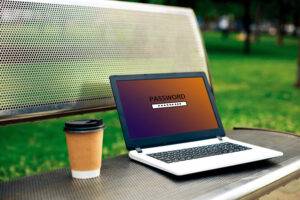 All this interest makes degrees in cybersecurity a lock for either active duty military members looking to grease their promotion potential, or for veterans who got some experience in the field and want to turn it into a full-time civilian career.
Military cybersecurity billets often require security clearance for sensitive information.
Many private sector or government cybersecurity jobs have the same security clearance requirements as the military. Since clearances can last for as long as two-years after discharge, this can give you a real advantage.
Most of the work that military cybersecurity teams perform is also in demand in the private sector. The ISC2 2022 Cybersecurity Workforce Study found a shortfall of 3.4 million workers in cybersecurity roles.
Salaries and Job Openings Veterans With Cybersecurity Expertise May Be Able to Access
According to the Bureau of Labor Statistics, the median pay for information security analysts in 2021 was $102,600 per year, with the top ten percent earning more than $165,920.
Not only is it good money, but the job market is strong—the bureau forecasts a 35 percent job growth rate between 2021 and 2031, much faster than average.
Cybersecurity expertise is also a hot commodity in several other related job roles. Those include:
So you have a wide range of options to turn to with military cybersecurity training behind you. But all of them are going to require a degree on top of your experience.
What To Look For in Military Friendly Universities With Cybersecurity Programs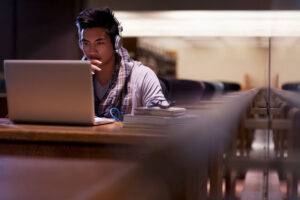 When the moment comes where you will walk off base for the last time to enter the civilian world, you will have a lot of choices you never faced on active duty. No one is going to tell you where to go or what to do. But that also means it's going to fall on you to pick the right school for earning your cybersecurity degree.
Colleges that are military friendly offering degrees in cybersecurity have a few defining characteristics. Cybersecurity is a booming field and so you'll have a lot of choices to make. But not every school offers the right support and the right academic programs to really connect your military experience with college training.
A School That Offers GI Bill® Support Is a Must for Your Cybersecurity Program
You'll almost certainly want a university that has been GI Bill®-approved. Not all colleges can accept GI Bill® funding. If that's off the table, the biggest part of your veteran's education benefits are out of play. So you'll want to check with the VA to be sure that schools you are considering are qualified for the wide world of GI Bill® benefits you may be eligible to use.
Hardcore STEM degrees in cybersecurity can take longer to complete since they may not allow you to transfer in as many credits for your time in service.
The length and difficulty of these programs means you will also want to check out some of the recent provisions offered in the Forever GI Bill®:
The Edith Nourse Rogers STEM Scholarship
This new scholarship cover computer and information science programs, among others, and tacks on an extra six months of benefits to your Post-9/11 GI Bill® benefits, totaling as much as $30,000
VET TEC
A five-year pilot program pays for tuition and housing for programs in computer programming and information science without drawing down your GI Bill® eligibility. You must go through a VA-approved training provider, but the program allows specialist training through boot camps and other focused high-tech education options that let you get a jump on your college education
These programs are all on top of your regular benefits, so you can spend the time getting the education you need for your career goals.
Schools Designated as National Centers of Academic Excellence in Cybersecurity Will Put You in Familiar Territory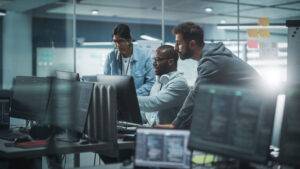 The fact that cybersecurity is an equal concern for both civilian and military institutions has resulted in a special connection between military cybersecurity units and civilian universities. The National Centers of Academic Excellence in Cybersecurity (NCAE-C) program is managed by the National Security Agency. USCYBERCOM is one of the partner agencies for the program.
NCAE-C has created a national web of collaborative cybersecurity training through a network of designated colleges and universities with the right curriculum and instructors to deliver top-notch cybersecurity training. The institutions are validated against three different programs, which will all look pretty familiar from your USCYBERCOM experience:
These universities are exactly the right place to help leverage your current knowledge and connection with the military cyber defense community. And they also have unparalleled opportunities for additional research or experiential training in cybersecurity specialty areas.
The Yellow Ribbon Program Can Help You Afford Elite Cybersecurity Schools
Because CAE schools are not necessarily located in every part of the country, you might also want to see if schools you are considering support the VA Yellow Ribbon program. Yellow Ribbon is a cooperative effort between colleges and the VA to make up the gap in GI Bill® funding for students who want to attend private or out-of-state colleges. The school and VA agree on a funding level, then split the costs for offering additional tuition money over and above the GI Bill® limits.
You can check almost all these important factors using the Department of Veteran's Affairs GI Bill® Comparison Tool, available for free online. Not only will it tell you what programs the school is eligible for, it can offer you a breakdown of how your specific benefits eligibility will translate into real-world support if you choose to attend. And you can see reviews of schools from other veterans.
The tool also lists information such as:
Choosing a Cybersecurity Degree Program That Builds on Your Military Experience
Although picking a program where you can use all your hard-earned veteran's benefits is important, you're also going to want to consider the curriculum itself. There are dozens of specialties in cybersecurity, and different schools may have different strengths. More than that, your training will vary depending on what level of degree you choose to pursue.
In general, you'll study subjects such as:
Your degree coursework might build on experience you already developed in the military. Or you might choose to branch out and develop new skills through electives that offer an even more complete repertoire in cybersecurity.
Specializations available in many cybersecurity degrees will offer even more focused coursework. Common concentrations include: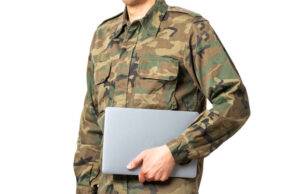 You can also find cybersecurity concentrations in more mainstream compsci degrees. These deliver more focus on traditional computer science and networking subjects, but bring in computer security and information assurance courses to give you more strengths in cybersecurity. Either option is a great choice in today's job market and it's entirely down to where you want to focus your career.
Associate Degrees in Cybersecurity for Military Veterans
These two-year programs prepare you for either basic support jobs in cybersecurity, or offer the first half of a four-year bachelor's degree with transfer agreements. They deliver mostly introductory training in cybersecurity. But about half your coursework will also come through general education courses, designed to teach problem-solving and creative thinking skills.
Bachelor's Degrees in Cybersecurity for Military Veterans
A bachelor's degree is the most common requirement for entry-level positions in cybersecurity. The four years it takes to earn these degrees is spent not just studying computer and information security, but also the same kind of liberal studies courses that you find in associate's degrees. But don't make the mistake of thinking those are beside the point. Required courses in subjects like mathematics and statistics, social studies and justice, and communications make you a more valuable employee all around.
Master's Degrees in Cybersecurity for Military Veterans
At the graduate level, degree programs dive back into a very specific study of cybersecurity topics. These degrees are more likely to include a concentration, allowing you to specialize your training at the level of detail employers expect of their top performers. You'll engage in research as well as taking regular classes, and you'll develop original thinking and a thesis exploring an area of interest you have in the field. You can knock out a master's in cybersecurity in about two years of study.
Doctoral Degrees in Cybersecurity for Military Veterans
At the top of the pile are doctoral degrees. PhD grads in cybersecurity are the foremost researchers in the field. They typically go on to teaching positions or work at think tanks or high-level security agencies. A PhD offers you the opportunity to hyper-specialize. You will be expected to develop your own theories and research programs to support your doctoral dissertation or capstone project. These degrees can take from three to seven years to complete. Half of that may be developing your dissertation! But the work you do here can be groundbreaking stuff that will put you at the top of the field.
<!- mfunc feat_school ->
Featured Programs:
Sponsored School(s)
<!- /mfunc feat_school ->
Veterans Bring Both Job Skills and Important Life Skills to the Organizations That Hire Them
Your military training will have given you more than just real-world cybersecurity expertise. On top of whatever specific skills you have developed in information assurance and security, you'll bring along more general qualities that employers respect:
Those are your hallmarks as a veteran of the American military. Put them together with the right degree in cybersecurity, and you might just be able to carve out the career you always wanted for yourself.