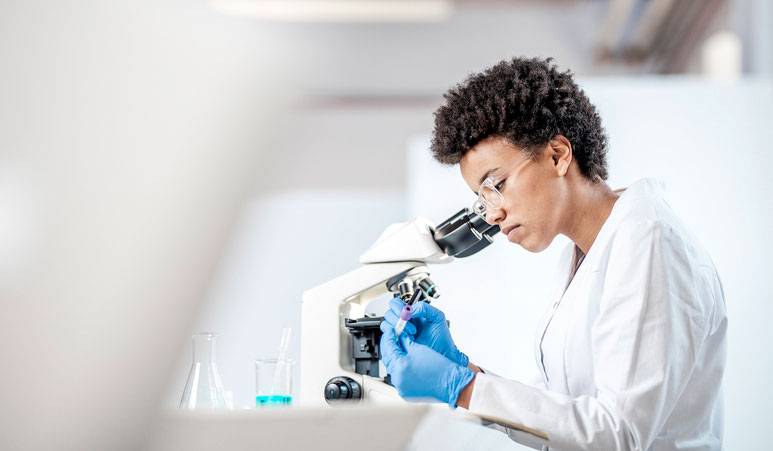 The appearance of U.S. Department of Defense (DoD) visual information does not imply or constitute DoD endorsement.
The American military healthcare system is huge. It is responsible for taking care of more than 9 million people worldwide, a combination of active forces, reservists, retirees, and their family members. That mean it takes on the full spectrum of medical and health-related issues that face society, everything from obstetrics to Alzheimer's.
<!- mfunc feat_school ->
Featured Programs:
Sponsored School(s)
<!- /mfunc feat_school ->
To handle all those demands, nearly 80,000 active duty service members work in all kinds of healthcare professions on ships, major military bases, and in tiny forward outposts in places you may have never heard of.
They are backed up by long-standing investments the Department of Defense has made in basic health sciences research and training. You can take some of that training and turn it into a health sciences degree in the civilian world that can lead to a career in one of many different healthcare professions.
Explore Your Military Training and Degree Options
The American Military Has Always Helped Drive Health Science Breakthroughs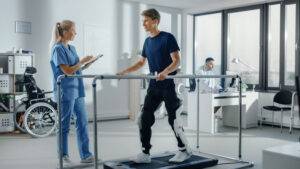 It's not a secret that war drives all kinds of technologies. Breakthroughs in engineering, chemistry, and aeronautics all came through military experimentation and the pressure to find new weapons and new strategies.
Medical science is one of the oldest beneficiaries of the perverse incentives of battle. The horrors of surgery on fully conscious victims in the wake of Civil War battles led to the widespread development and use of anesthetics. Cancer medicines came from World War I research into chemical weapons. And the Second World War brought blood plasma transfusions and antibiotics into widespread use.
That basic research and quest to improve care for military personnel continues today in places like the U.S. Army Institute of Surgical Research, DARPA (the Defense Advanced Research Projects Agency), and the Naval Medical Research Center. But you don't have to be assigned to one of those prestigious centers to leverage your military experience toward a degree and career in health science.
Many Military Medical Careers Can Lay the Groundwork for a Health Science Degree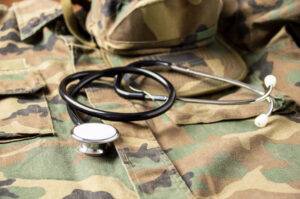 The great news here is that almost any sort of military healthcare role can help you get the core training and practical experience you can build on in a health science degree program. Cross-training is a big deal in the service; you never know when someone will be put out of action. The next soldier over must be ready to step up instantly.
That means training is always on the table in a wide range of related areas to your primary Military Occupational Specialty (MOS). As long as you are serving in a healthcare-related MOS, you can tap into some of the best medical training in the country.
Healthcare in the American Military is Delivered Through Just Three Branches
To do that, though, you'll have to make sure you join one of the three services that offer healthcare. The Space Force gets their healthcare through the Air Force; the Marine Corps and Coast Guard rely on the Navy Medical Corps or civilian contractors. So that leaves you with three options:
Each of these commands has all sorts of jobs and specialist positions at both enlisted and officer levels dealing with some aspect of health and medical care. They range from Army 68A Biomedical Equipment Specialists to Air Force 46FX Flight Nurses to Navy Hospital Corpsmen. Each comes with their own specialized schools and training requirements. But all offer access to a wide range of advanced educational opportunities.
Health Science Jobs in the Military Can Put You in the Hot Zone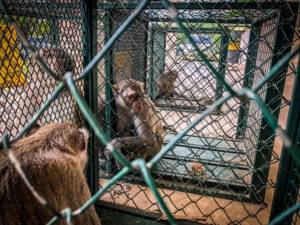 Something was wrong with the monkeys.
A shipment of 100 crab-eating macaque monkeys had been delivered to a lab in Reston, Virginia in October of 1989. Despite being well-cared for, though, the monkeys kept dying… more than one-quarter of them within the first month.
The vet at the lab sent some samples to the United States Army Medical Research Institute for Infectious Diseases (USAMRIID), where he figured experts could tell him what was wrong with his monkeys.
They did more than that. They identified a new disease, circulating in both monkeys and keepers alike… a variant of the deadly Ebola virus, dubbed Ebola Reston.
USAMRIID teams cleaned up the outbreak, in pressure suits, and analyzed the data. It was a close call, but it helped prepare the country when a deadlier strain of Ebola finally did hit the country in 2014.
USAMRIID was established in the early 1950s when biowarfare started coming up on the radar during the Cold War. Little was known or proven about the weaponization of dangerous biological agents. Basic science had to be done to figure out how to protect both the armed forces and the nation.
The lab has been instrumental in developing vaccines and therapeutic agents for everything from anthrax to Lassa fever. And it has established through rigorous science much of what is known about even more threatening diseases like Ebola and smallpox. Both military and civilian scientists work together to protect the country against the next outbreak.
Prestigious assignments at USAMRIID, or the Naval Medical Research Center, or joint commands like the Armed Forces Institute of Regenerative Medicine are all billets that you can aim for with the right healthcare MOS. They work in cutting edge territory that even few civilians are privileged to investigate. But even the average combat medic has plenty of opportunities to get advanced training in health science.
Advanced Military Training Is Available in All Kinds of Health Sciences Fields
The American military offers a wealth of advanced schooling in a wide array of health science fields. Almost any health care specialty that you are assigned to will be eligible to be sent to one or more of these specialized training units for in-depth education in the field.
The Uniformed Service University of Health Sciences – USUHS is a full-fledged military medical school. It turns out doctors and advanced practice registered nurses for all three services plus the Public Health Service. Dedicated schools for nursing, dentistry, and allied health sciences make it a key resource for future healthcare specialists in the service.
Medical Education and Training Campus – METC is another joint, tri-service healthcare training school. Located at the Army's Fort Sam Houston, it has a wide range of advanced individual training courses as well as other specialist training in areas like:
Aerospace Medicine
Dental Care
Diagnostic medicine
Nursing
Healthcare support
United States Air Force School of Aerospace Medicine – Part of the Air Force Research Laboratory, SAM trains around 6,000 students each year at sites around the country in exotic fields like biocontainment, aerospace medicine, and refractive surgery. Aligned with the Community College of the Air Force, many of these courses offer college credits.
United States Army Medical Center of Excellence – MEDCOE, as it's known, has the distinction of being on the U.S. News & World Report list of Best Graduate Schools in the Country. It has a distinctive program in occupational therapy along with diverse other health science training courses.
You'll find training courses in medical laboratory science, neurodiagnostics, preventive medicine and more.
In some cases, you'll find that these are already full-fledged college classes, offered by military schools that have received full civilian accreditation to offer college credits and confer degrees. In other cases, the quality of the courses will be such that you will have no problem getting them accepted for credit at the right military-supportive university.
Officer Versus Enlisted Health Science Tracks in the Military Offer Different Training Options
Because there are so many jobs at every pay grade that apply to health sciences work, you can either enlist in a non-commissioned role, or become commissioned as an officer and find a role that will work.
But there are real differences in both the kinds of training and the career path you can expect between officer and enlisted health sciences jobs.
Officers Earn a Degree Prior To Commissioning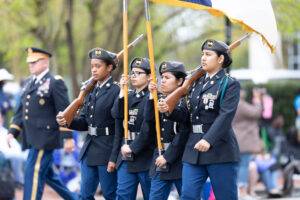 Officers are required to already have a bachelor's degree to get their commission. That means either joining a commissioning program like the Reserve Officer Training Corps (ROTC), or a service academy, that can pay for some or all of your schooling, or paying out of pocket. Programs like the Student Loan Repayment Program might help you with outstanding loan payments after you are commissioned, but programs of this sort are not guaranteed.
In return, though, officers in healthcare roles can expect more detailed technical training and even the opportunity to pursue advanced degrees on the military's dime. Certainly, having a set of bars on your shoulders make you more appealing to civilian employers after you leave the service, as well. The service commitment is usually longer, but you also reap the benefits along the way.
Enlisted Personnel Find Most Benefits During or After Their Service
A high school diploma or GED is all you need to enlist, which is a much faster and cheaper prospect than getting a degree first. And although enlisted personnel start lower on the ladder, that also means there are more paths to higher education open from the start.
On top of the advanced schooling taken for your specialty, you can make use of other programs to build toward a college degree while still in the service, like:
And, of course, you get your veteran's educational benefits to put toward some of the most expensive parts of your college training after discharge.
Health Sciences Careers Have the Potential to Take You Anywhere in Healthcare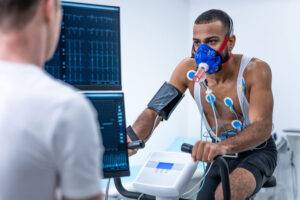 Because health science degrees are so general, they can be used to set you up for a wide range of career paths.
But specialization is the name of the game in many healthcare careers. That means you'll have to plan carefully to get your degrees in the right order for the right qualifications for your goal.
There are far too many paths that come out of health sciences education to lay them all out for you. But that flexibility is a good thing. Studying health sciences at the right stage of your college career can qualify you or expose you to jobs you might not even have known about before.
Almost unique in healthcare training, these programs can set you up for both clinical roles in direct patient treatment, or administrative and executive jobs in healthcare management.
Health Sciences Salaries Depend on Your Career Track
That makes for a broad range of different salaries to look at, depending on where you are going with your own health sciences education. We've included Bureau of Labor Statistics median salary data for 2021 for a representative sample here.
On the non-clinical side of the house, you may find positions such as:
While with a health sciences degree and the right combination of professional training or advanced degrees, you may be able to find clinical positions such as:
Finding Degrees in Health Science That Build on Your Military Training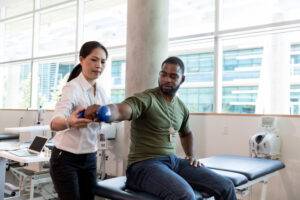 A degree in health science gives you a big-picture perspective on the state of the art in all the modern fields that contribute to American healthcare. While many healthcare degrees are aligned with one particular kind of specialty, like nursing, audiology, or radiology, health sciences offers a primer that covers a broad swath of healthcare topics, and offers a system for understanding for how it all works together.
That makes the curriculum for these broad and conceptual. You'll learn about the history of healthcare and multicultural perspectives on health services. You'll get training in other fields, like demography, statistics, and technology that you can use to help you developing health sciences perspectives.
And of course, there are many opportunities to study the modern American healthcare system, and to understand the kind of roles it requires and how you might apply your military training and college education to land one.
You can earn health sciences degrees at any level. Which level you decide to pursue and in what combination with other degrees will determine how your career proceeds.
Associate Degrees in Health Science
Two-year associate programs in health science set you up for bachelor's studies in almost any medical field. These are a great way to test the waters and see what sparks your interest before devoting a full four years in a bachelor's program. You'll get a ground-floor introduction to healthcare systems while absorbing the important scientific basics in biology, chemistry, and other courses you may build on in a specialized degree.
Bachelor's Degrees in Health Science
At the four-year level, bachelor's programs in health science can increase your command of scientific essentials while laying the groundwork for a more intensive graduate degree in a specialized clinical or administrative field. By offering broader training than a professional degree, you'll keep your options open and get the education needed for managerial or planning roles. Alternatively, if you've earned a professional associate degree in a specific field, a health sciences bachelor's can offer you the training you need to switch roles or to advance in your own career to higher levels of expertise or management.
Master's Degrees in Health Science
At the master's level, you can expect to spend about two years diving deep into health care and medical research. A master's program can also build on a professional degree, such as a BSN, that you may have earned at the bachelor's level. By pursuing advanced studies in health sciences, you'll have a chance to cultivate your executive skills and take on big-picture leadership roles in your own field.
Doctoral Degrees in Health Science
PhD programs in the health sciences tend to be broad-based, interdisciplinary courses of study that offer academic and research chops to individuals heading for scholastic or leadership roles in their fields. These can provide a shot in the arm for individuals in allied health professions aiming for executive positions. A doctorate can also qualify you for a university faculty position where you could teach a health sciences program yourself.
Because they span the scope of the healthcare system, it's common to have a lot of options to customize your degree for your goals and interests. Most health sciences programs don't have real specializations; they are in some ways the opposite of a specialty, an interprofessional degree touching on the wide range of health sciences.
<!- mfunc feat_school ->
Featured Programs:
Sponsored School(s)
<!- /mfunc feat_school ->
Create the Degree You Want With a Flexible Health Sciences Curriculum
The specific coursework you follow in a health sciences degree often allows for a lot of elective classes. You can shape your degree plan around the specific subjects that interest you, whether that's biostatistics or community health planning.
Core coursework in most health sciences degrees may include:
With a base of solid scientific knowledge, you'll learn how each field in medicine provides a key treatment option. And with the big-picture scope of health science research, economics, and regulations, you'll get the tools you need to make decisions that matter, no matter your health profession.
Finding Military-Supportive Universities Is a Key Part of Getting a Health Science Degree for Veterans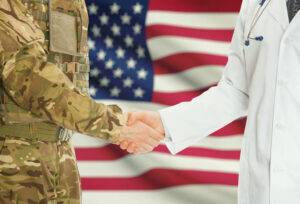 You have no shortage of military and veterans' education benefits to help you land one of those prime healthcare careers. But first you're going to have to pick the right school, or maybe even more than one if you need multiple degrees!
What makes a school right for a degree in health sciences? Clearly you need to look at all the basics—the curriculum, the professors, the partnerships with healthcare organizations. But something that is important for you that other students might miss is whether the school offers the extra supports veterans need.
First and foremost, it has to accept GI Bill® benefits. That's probably your biggest educational boost as a vet, 36 months of full in-state public school tuition plus a housing allowance plus a supply stipend, and more. It will get you entirely through a bachelor's degree at the right school, and well on your way to advanced programs if you already have a bachelor's.
But that's a low bar. Most schools will happily take federal money if they can! True military-supportive schools also give back.
The easiest measure of this is to look for schools that also participate in the Yellow Ribbon Program. This partnership between colleges and the VA offers additional funding in cases where the GI Bill® doesn't entirely cover your tuition—out-of-state or private schools. Each school decides how many Yellow Ribbon students to accept and how much to contribute. The VA matches that number and usually it's enough to completely bridge the gap even at the most elite health science programs.
You should also look for other signs that the school has your back, such as:
And because you're studying in health sciences, you have a few extra benefits that the right school can help you arrange. One of those is the Edith Nourse Rogers STEM Scholarship. Recognizing that tough programs like those in health sciences often take extra time to complete, the Nourse Rogers Scholarship can extend your basic GI Bill® benefits by up to six months. That's enough to squeeze in a few extra classes, or give yourself some breathing room and extra time to study.
Veterans Put Training and Motivation Together To Succeed in Health Sciences
It's easy to focus on the healthcare training and educational benefits that came with your military service. Sometimes that can make you forget some of the other benefits, though:
Employers look for these characteristics in vets just as much as they do the right degree. Put the two together and you'll be able to compete for any health sciences career you choose to pursue.
2021 US Bureau of Labor Statistics salary and employment figures for Medical and Health Services Managers and Healthcare Occupations reflect national data, not school-specific information. Conditions in your area may vary. Data accessed June 2022.