In any discipline, earning a degree is a life-changing accomplishment. But reaching that goal isn't without its challenges. For military-affiliated students going to college through ROTC programs, while on deployment, or after being discharged and integrating back into civilian life, the whole process is even more complicated.
Thankfully though, there is a class of military-supportive universities that have helped to change all that.
These schools make it their business to ensure higher education is accessible to active duty students, Vets, and their families. They know exactly how VA education benefits and transfer policies work and they design enrollment processes to be streamlined and straightforward. From the moment service members and Vets show up for the first campus tour to the day they graduate, these universities go out of their way to make sure military-affiliated students get to enjoy the college experience just as much as any other American.
There are a lot of supports and services a school can offer to make college more accessible and campus life more inclusive for military-affiliated students. All of them contribute to creating a military-supportive environment, and all of them are important. But as we have come to learn, some are mission-critical when it comes to empowering military-affiliated students and preparing them for the next phase of their lives.
MilitarySupportiveColleges.com had the privilege of speaking with Dr. Brett J. Morash, instructor of Strategic Studies and Defense Analysis at Norwich University. He took the time to share his thoughtful perspectives on how military-affiliated students can be empowered through both the military-supportive policies of the schools they attend and the direct support of faculty and administrators who understand the military experience.
Dr. Brett J. Morash of Norwich University, instructor of Strategic Studies and Defense Analysis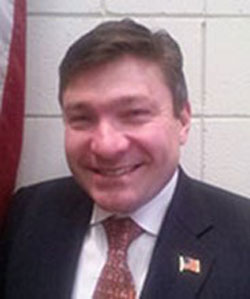 Brett Morash is a retired U.S. Naval Officer with 20 years' experience at sea including multiple overseas tours. His military decorations and awards include the Defense Meritorious Service Medal, the Meritorious Service Medal, three Naval Commendation Medals, three Navy Achievement Medals, and various unit and service awards. He has also been awarded the 2006 Surface Navy Association Award for Operational Research, the 2004 Naval War College Naval Intelligence Admiral Ike Kidd Award, the 2004 Atlantic Fleet Tactician of the Year Award, 2003 Surface Navy Association Arleigh Burke Award for Operational Excellence, and the 1994 Atlantic Fleet Shiphandler of the Year Award.
After retiring from the Naval Service, Dr. Morash became the Vice President of Veterans Services at Services for the UnderServed, and later Director of Operations and Finance at the Bob Woodruff Foundation. He is currently the Executive Director of Racing for Heroes.
Dr. Morash holds multiple degrees, including a B.S. in Marine Transportation from Massachusetts Maritime Academy, an MBA from Framingham State University, and a master's degree in Strategic Studies from the U.S. Naval War College. Additionally, he was awarded a doctorate in the Humanities, at Salve Regina University. He has been an adjunct professor at Norwich University since 2012, where he teaches courses in the Strategic Studies and Defense Analysis program.
Being Available to Service Members While They Are on Duty or Deployed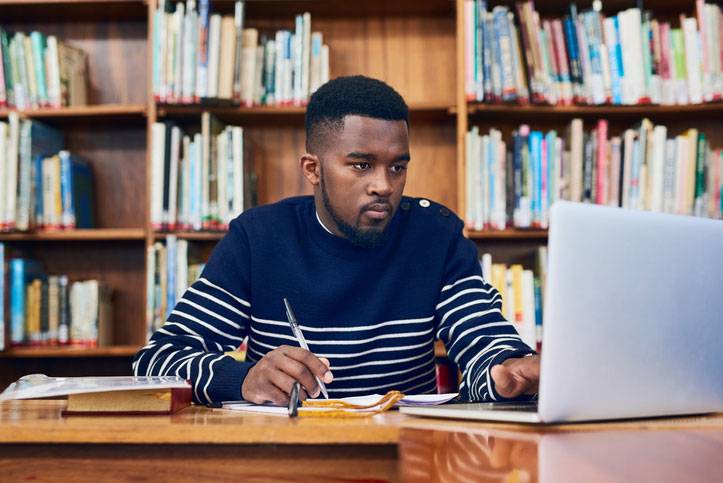 Online degrees offer a level of flexibility and convenience that on-campus programs can't match. And no one needs that more than active duty service members who are subject to being called up at a moment's notice for temporary duty assignments, new station orders, or even deployment.
That's why you'll find military-supportive universities offering more and more options online. The ability to access course materials remotely is an option that most college students today appreciate, but for service members, it addresses a very real barrier to degree completion. The word remote takes on an entirely different meaning for soldiers, sailors, airmen, and Marines who find themselves at one of the many U.S. military installations located on foreign soil, in some outpost in hostile territory, or out at sea.
Norwich University's own, Dr. Brett Morash, has been teaching military-affiliated students here for two decades. He has been at Norwich long enough to see legacy programs once offered exclusively on-campus now being offered largely online. With Norwich University's reputation for quality and academic rigor, students can be sure the online learning experience virtually mirrors what they would find on-campus.
"The quality of the education at Norwich University is equal to any other top tier institution in the country," Dr. Morash explains. "When the students are getting their education, whether they're forward deployed or at their base here in the United States, they're still getting the same solid education that they would back in residence."
Even beyond the obvious accessibility benefits that come with being able to join in on discussion threads and access lesson modules from anywhere in the world, students at Norwich University Online are able to ask questions and tap into all the real-world, multidisciplinary experience their professors are able to offer – all without ever stepping foot on campus.
Faculty Members Who Understand the Military Experience and Speak the Language
When earning a degree from a military-supportive university, students receive a unique level of support. Of course, that includes all the academic guidance, campus Veteran groups, generous credit transfer policies, and student services anyone would expect. But there's also something else that isn't always listed in the university pamphlet: A real understanding of the military experience and an abiding respect for service members and Veterans.
This comes as a matter of course when attending a school where professors and other faculty have lived that experience themselves.
Educators who have served in the military are in a unique position to leverage their experience to offer exactly the kind of support their students need. By recounting the challenges they may have encountered back when they first started college, or by recalling a time when a professor offered a little bit of extra support that made all the difference, instructors who have been in the same situation themselves are able to meet the needs of their military-affiliated students head on.
By using familiar language and volunteering a shared experience, military educators are also able to reach students and foster a sense of camaraderie that helps promote academic growth. As Dr. Morash puts it, "We understand military speak, and the students in the classroom feel more comfortable."
Military-Supportive Universities Have Unique Capabilities When it Comes to Preparing Students for Military Leadership Roles
Dr. Morash observed that when students learn from professors with military backgrounds whom they trust, they can more readily tap into the modes of thinking required for success in military leadership. He went on to offer how service members who attend military-supportive universities are given the tools to prepare for tactical, strategic, and organizational leadership positions at the highest levels.
Military training combined with a college education focused on developing strategic leadership skills can put graduates in the running for military careers where decision-making and decisive action are critical. Dr. Morash has witnessed this himself, seeing former Norwich students use their military backgrounds in combination with their academic preparation to become staffers with White House Senior combatant commands and other top government agencies.
Students at every stage of their military experience will find immense value in attending a military-supportive university. But for Dr. Morash, it's particularly important for students who are earning a degree in preparation for further military service.
Maintaining a Culture and Proud Tradition of Military Leadership
Military-supportive universities offer the assurance of organizational and administrative excellence when it comes to serving the educational needs of military service members and Veterans. Norwich University has had more practice than most, with a tradition of military support and inclusion going back over 200-years. Drawing on this rich history, students today have the benefit of building on a foundation established by the military leaders who contributed to shaping our nation.
"If you look at our graduates," Dr. Morash tells us, "they fought in many of the nation's wars from back in the 1800s to today. It's a real longevity. And that connection that I have as a professor is teaching on subjects that professors back then were talking about – I teach Sun Tzu."
This proud history gives students a unique opportunity to follow in the footsteps of the great military leaders who passed through the same university halls generations before. And as students build their own leadership skills in that revered tradition, they can look forward to becoming part of an equally impressive alumni network after graduation. "When a student graduates from Norwich University," says Dr. Morash, "they have that huge alumni base that have served honorably in the military and served as great citizens of the United States.
Explore Norwich University's Military Legacy.
Offering a Process-Based Education that Delivers Real-World Results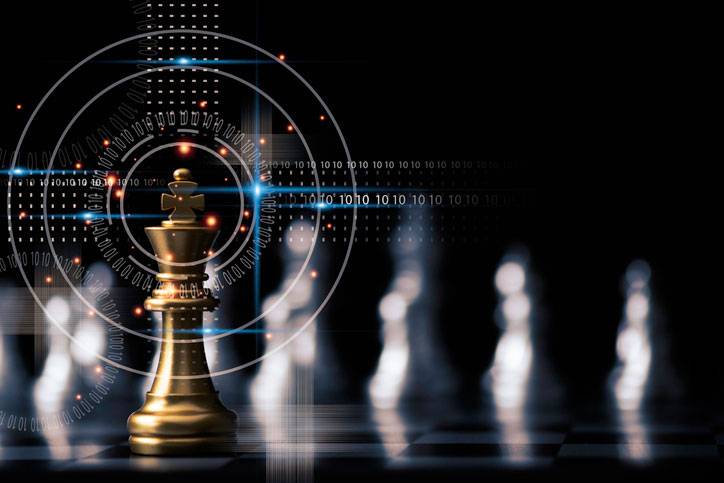 Across the world, the U.S. Armed Services are called on to intervene militarily and to provide humanitarian support to civilian populations, along with training, intelligence, and material support to standing armies and allied fighters as situations warrant. Even our war-fighters, at times, are asked to rely more on diplomacy than weaponry when situations require us to win the hearts and minds of civilian populations.
It's a complicated process that requires a lot of coordination between the various military branches, foreign governments, local leaders, intergovernmental agencies, and more. It takes a strategic mindset and a special penchant for problem-solving to be able to see past the chaos of the day and understand how all these elements will come together to eventually achieve objectives that could be months or even years away.
This is the important distinction between education and training, according to Dr. Morash. While training will equip your body and mind with the tools to respond correctly in combat situations, it takes a formal education to prepare military leaders and strategists to think on their feet, see through the fog of war, and navigate complex processes from the top down.
Dr. Morash puts it, teaching strategic studies at a military-supportive university serves to "help students navigate that kind of very practical perspective from where they're sitting… and then look through a lens at a much higher level."
The goal is to prepare future leaders capable of processing a tremendous amount of information who can then use that information to respond correctly in high stakes situations.
One Team, One Fight – Building a Connected Community of Military-Affiliated Students and Faculty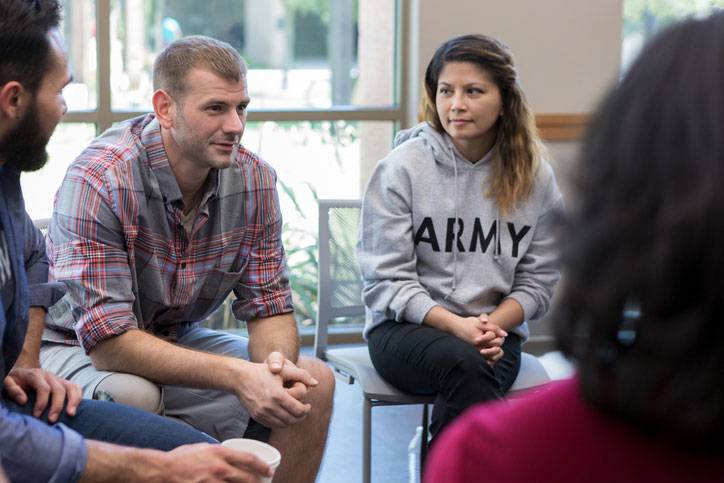 What you'll find at Norwich University and other military-supportive schools is community. These are places where active duty service members, Veterans, and ROTC students come together with a deep bench of former and active military faculty members, all sharing in many of the same ambitions and convictions, and abiding by the same codes.
It's the kind of community that promotes the same spirit of teamwork and collaboration that makes the U.S. Armed Services run. Dr. Morash has seen students tapping into the military ethos of "one team, one fight," in the way they approach group projects as a cohesive unit, delivering results far more effectively than anyone would expect from a typical group of college students. 
Students and faculty at military-supportive universities are bound by a common thread through military service. But there's nothing common about the military-affiliated students who attend universities like Norwich, and certainly nothing common about the experiences they get there
Explore Norwich University's Online Programs.