Recent years have brought profound change to American society, as awareness of identity-based inequality has grown exponentially in communities of all types. The military is no different, with notable changes made at the level of formal policy as well as its internal culture.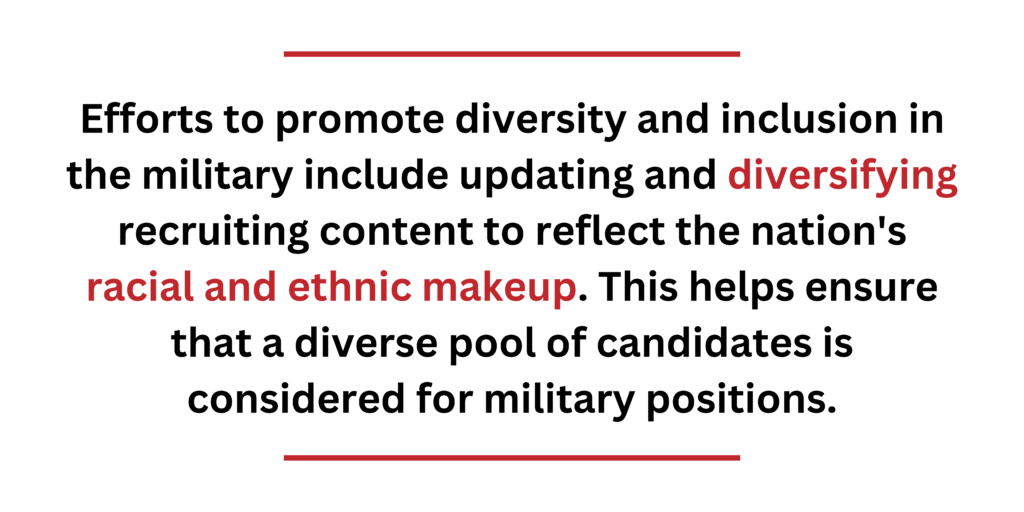 The military is evolving to become a more welcoming organization for Americans of all backgrounds, and those who are within its ranks have the opportunity to contribute to its transformation.
Some may find it daunting and overwhelming to understand the many different issues faced by marginalized communities throughout the US, and further, how they can make a difference in creating change. Indeed, issues of inequality diverge from one demographic to the next, and for many, this cultural shift can be highly unfamiliar territory. However, everyone has the power to educate themselves and play a part in reshaping their own communities to be more supportive and inclusive.
The following guide provides diversity, equity, and inclusion resources pertaining to a large variety of identities, backgrounds, and abilities, allowing you to focus on the areas where you would most like to educate yourself. These provide a general primer on key issues and causes that can make you a better ally and support equality within your own military community. (Note: this list features general resources that are not exclusively focused on DEI initiatives within the military. For a military-specific list, take a look at our resource guide here.)
Those with Disabilities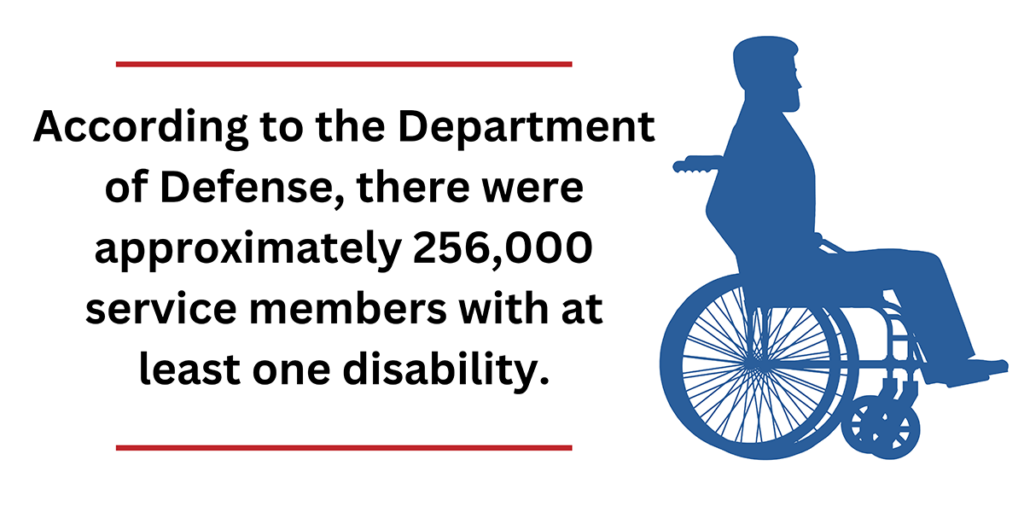 The Arc is a leading nonprofit focused on protecting and advancing the rights and lived experiences of those with intellectual and developmental disabilities. Their resources include webinars, tools for taking action, and virtual programs and games that can be shared and enjoyed with those with intellectual differences.
American Association of People with Disabilities
The AAPD is a prominent nonprofit that works to create a more inclusive society for people with disabilities, with an emphasis on political and economic gains. Their website includes a primer on disability rights and information on up-to-date developments in policy and legislation.
The National Disability Rights Network
The NDRN is a nonprofit organization based in Washington, DC focused on advocacy at the policy level as well as providing support for Client Assistance Programs (CAPs) that help to ensure equitable conditions for those with disabilities. Their resources include reports, guidelines for creating accessible environments for those with disabilities, and a legislation tracker with regular updates on relevant policy.
RespectAbility is a nonprofit that works to promote inclusion and create opportunities for those with disabilities. Their website resources include webinars, articles, and other resources, with topics including accessibility and disability etiquette, safety, advocacy, and more.
The WID is an international organization focused on promoting the rights and protections of those with disabilities, with an emphasis on community-level support and solutions. Their website features resources related to accessibility and universal design, emergency and disaster preparedness in relation to those with disabilities, and community inclusion initiatives.
Women
The American Association of University Women
The AAUW is one of the country's oldest organizations supporting women's education, with roots dating back to 1881. Their website provides extensive resources to help the public understand existing barriers to educational, professional, and leadership opportunities for women and providing strategies and solutions to create a more just society.
The Gender Equality Law Center
The Gender Equality Law Center is an organization devoted to protecting women's rights at the policy level, with issues including pay equality, pregnancy discrimination, employment discrimination, harassment, and more. Their resources include one-on-one and group training programs, readers on key issues, events that allow participants to get involved in important initiatives, and more.
The National Organization for Women (NOW)
NOW is the US' largest grassroots feminist organization. It is focused on promoting and advancing women's rights in an array of issues, including reproductive rights, economic justice, constitutional equality, and more.
This organization is devoted to honoring the achievements of women throughout American history, with new inductions today. Their "Oral History: Voices of Great Women" is an ongoing project interviewing notable female figures in the US about the hurdles they have overcome and the impact they've made on society.
The National Women's History Museum
This "online museum" is a comprehensive educational resource that is focused on documenting the achievements and experiences of women across history, aiming to fill the gaps in documenting women's contributions to our present-day society. They provide extensive resources to accommodate a variety of settings, including classroom resources, articles and videos highlighting important female figures, and numerous educational and instructional events throughout the US.
LGBTQ+
GLAAD is a national organization focused on media advocacy, aiming to change and enrich the cultural conversation surrounding LGBTQIA+ experiences and identities. Their resources include regularly-updated publications that survey the media landscape to identify key issues in LGBT representation and messaging.
The Human Rights Campaign (HRC)
The HRC is the largest LGBTQIA+ advocacy organization in the United States. Its website features extensive resources to understand the issues facing different demographics within the queer community, including LGBT youth, transgender rights, hate crimes, communities of color, and more.
The National Center for Transgender Equality
The NCTE is a prominent organization promoting the rights of transgender people in the United States along a large variety of issues, including employment opportunities, homelessness, healthcare, anti-violence initiatives, and more.
This organization is devoted to advocacy for the LGBTQ+ population, with particular attention to causes related to reproductive justice, non-discrimination protections, improving census and voting information, and improving the status of queer people in faith-based communities. Their website provides educational resources as well as information on how to take action.
PFLAG is the largest nonprofit in the US focused on supporting LGBTQ+ individuals, their families, and allies who would like to create a more equitable society. As an awareness-raising organization, their website features extensive educational resources with options tailored to a large variety of perspectives and identities.
Michigan-based LGBTQ+ service members can access everything from volunteer opportunities to victim services through Equity Michigan. Not restricted to military service members and vets exclusively, EQMI works on behalf of Michigan's entire LGBTQ+ community to promote equity and equal representation.
BIPOC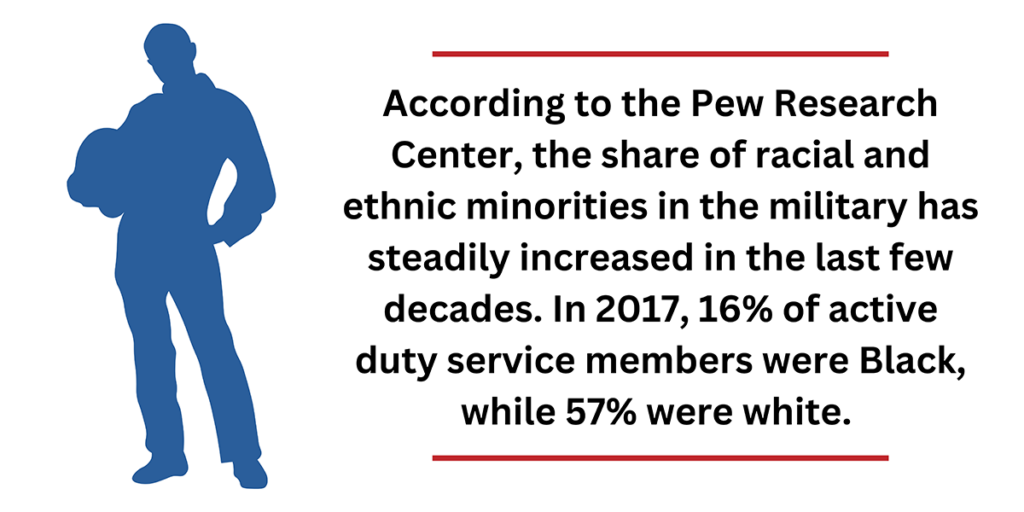 Color of Change is the largest online racial justice organization in the United States. It leads campaigns to contribute to the betterment of society for people of color along a tremendous number of causes, from criminal to environmental justice and more.
The NAACP is one of the oldest organizations advocating for justice for Black communities in the United States, formed in 1909 and playing a prominent role in the Civil Rights movement. Its extensive resource library includes historical documents, readers on a huge variety of contemporary issues, voting guides, and more.
Established in 1970, NARF is an organization devoted to improving the legal rights of Native Americans and protecting the sovereignty and self-determination of tribal communities throughout the United States. Their resources and publications include legal guides and primers on issues including employment, voting rights, family care, and more.
SURJ is an organization specifically devoted to helping white Americans become better allies to people of color, providing an education in key issues facing POC communities and leading campaigns to help create differences at the local, state, and national level. This is an excellent resource for white military members who are looking to get involved and seeking resources that are directly aimed at illuminating the state of racial inequality in today's society.
A historic US racial justice organization, the Southern Poverty Law Center was founded in the immediate wake of the Civil Rights Movement to continue advocating for the rights of marginalized communities, particularly at the policy level. Their resources include historical and legal guides on a number of critical causes, from violence prevention to criminal justice reform to advancing economic opportunities for people of color.
AAPI
Asian Americans Advancing Justice
AAJC is a civil rights organization focused on the needs and issues of Asian Americans. Their resources include information on anti-Asian hate and violence and other causes to create a more equitable society for Americans of Asian descent.
Asian Pacific American Labor Alliance
APALA is an AFL-CIO supported labor organization fighting specifically for the rights of AAPI workers within the US. Their resources include extensive research reports as well as ideas and initiatives to help individuals take action and create change.
National Asian Pacific American Women's Forum
NAPAWF is a national organization that focuses on promoting reproductive justice, economic justice, and immigrant rights for AAPI women and girls. Topics featured on their website include reproductive rights, economic justice, immigrant rights, anti-harassment initiatives, and more.
National Asian American Pacific Islander Mental Health Organization
NAAPIMHA focuses on raising awareness about mental health issues in the AAPI community and providing resources for mental health support. These include webinars and trainings as well as educational readers and videos.
LatinX
National Association of Latino Elected Officials (NALEO) Educational Fund
The NALEO Educational Fund is a nonprofit designed to advance the participation of LatinX individuals and communities in the American political process. Their website features resources pertaining to issues including education, immigration, the LatinX vote, naturalization, and more.
The National Hispanic Media Coalition
The NHMC is a civil rights organization dedicated to fighting discrimination and racism toward the LatinX community. Their resources include educational materials related to LatinX people in media, LGBTQ+ LatinX individuals, and more.
Presente is a social justice organization aimed at amplifying LatinX voices and advocating for LatinX rights in the US. They promote campaigns that address issues including criminal justice reform, education, environmental justice, immigration, and more.
Formerly the National Council of La Raza, UnidosUS is the largest civil rights and advocacy organization within the United States. Its website features educational resources covering a large variety of LatinX issues and causes, with information about how to get involved at the local, state, and national level.
Religion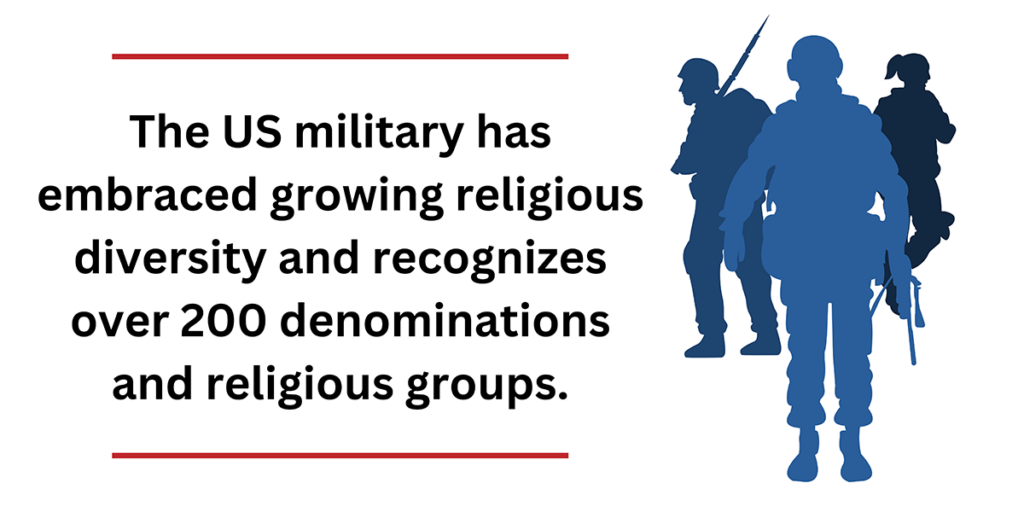 The Interfaith Alliance is a coalition of faith-based organizations devoted to celebrating and protecting religious freedom while promoting cross-cultural exchange. Key topics featured on their website include LGBTQ+ tolerance, protecting religious minorities, and more.
Tanenbaum is a nondenominational organization working to build bridges between different faith communities and fight intolerance in all areas of society. Their resources include toolkits, curricula, and workplace training programs to foster respectful and inclusive environments.
The Pluralism Project at Harvard University
Harvard University's Pluralism Project is an initiative designed to promote tolerance, education, and interfaith exchange between people of all religious backgrounds. Their website features information on a large number of major religious beliefs and guides to supporting religious diversity across faith backgrounds.
The Shoulder to Shoulder Campaign brings together a diverse roster of religious communities to work against anti-Muslim bigotry. Their resources include training initiatives, discussion questions, and toolkits to educate individuals of all backgrounds about key issues in the Muslim community and what they can do to get involved.