The appearance of U.S. Department of Defense (DoD) visual information does not imply or constitute DoD endorsement.
Men were still fighting their way inland from the beaches of Normandy when the Servicemen's Readjustment Act of 1944 became law. The brainchild of Harry Colmery and a group of like-minded congresspersons, it was a bold step in recognizing that not only would the Allies win the war, but that the millions of men and women who won it deserved something from their nation in return: a free education and opportunity to live successful lives as civilians.
<!- mfunc feat_school ->
Featured Programs:
Sponsored School(s)
<!- /mfunc feat_school ->
According to the Department of Veteran's Affairs, some 25 million recipients have gone on to use GI Bill® benefits since it started. More than $400 billion has gone into the program.
These seven success stories help show that it was money well-spent.
Most of these stories have something more to them than just a free education, though. In fact, it's a mistake to look at their success as just a result of having their tuition covered.
In almost every case, these veterans took the grit, determination, and drive they developed through service, put it together with a shot at college, and turned themselves into something more than either of those things would have accomplished on their own.
It's a package deal. The values and qualities you develop as a service member are what allow you to benefit the most from the educational opportunity the GI Bill® offers.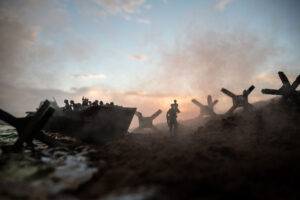 You can't talk about GI Bill® success stories without talking about the very first GI Bill® success story. And that's Don Balfour.
You may never have heard his name, but on June 23, 1944, Balfour showed up at federal offices in Washington D.C. with his discharge papers in hand. Balfour had been discharged from the service because of poor eyesight, and had already enrolled at George Washington University, where he was struggling to make ends meet while taking classes in a foreign commerce degree program… what we would call a degree in international business today.
Less than 24 hours earlier, President Franklin D. Roosevelt had signed the GI Bill of Rights into law. Balfour had heard about it, and hoped it could give him a little help getting through school.
It did. Balfour was the first of what would become millions of GI Bill® success stories. He graduated and went to work as a federal government employee. Later, he became an insurance agent, and eventually started his own insurance agency.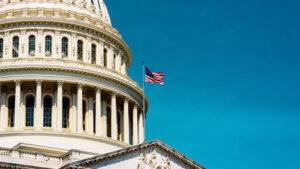 Daniel Inouye was marked as someone bound for success early in life. Everyone who knew him saw great things in his future. He was a volunteer first aid instructor with the Red Cross in high school, and planned to go to Medical School after graduation in Honolulu.
But those plans were interrupted on December 7, 1941, when he saw the bombs falling on nearby Pearl Harbor. In 1943, he joined the 442nd Regimental Combat team and was sent to Europe.
There his plans were all derailed in an attack on a German machine gun nest. Shot in the stomach and left leg, and with his right arm blown off, Inouye took out the guns—but saw his college plans evaporate.
Until the GI Bill® was passed. After 20 months of rehab, Inouye attended the University of Hawai'i and studied law, becoming a lawyer and later the first U.S. Congressman for the new state of Hawaii. He was the highest ranking Asian-American politician, the first to climb that ladder, and eventually received the Medal of Honor for his heroics.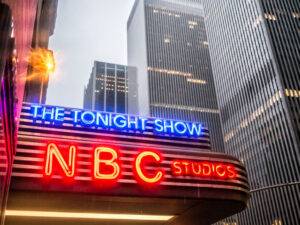 Both Ed and Johnny Carson, who he will forever be associated with, joined up to fight for their country during World War II. The war was over before either of them were deployed overseas. But as a veteran, McMahon took advantage of his GI Bill® benefits to study speech and drama at the Catholic University of America—and we all saw how that worked out!
But McMahon's story is more interesting than that. Part of his motivation for attending college was the requirement that aviators have two years of college before attending flight training. With that schooling under his belt, McMahon became a Marine Corps fighter pilot, and was still in the reserves when the Korean War kicked off.
As an spotter pilot, he flew 85 combat missions over Korea and earned six air medals. He even continued serving in the reserves as his Tonight Show career was taking off in the 60's! That's an example of GI Bill® success while still serving.
If you've looked at a website recently, there's a good chance it was hosted at or had its name registered by GoDaddy. As of 2020, the company managed over 77 million domain names, and had revenues over $3 billion.
GoDaddy is such a force because it was founded in 1997, right as the internet was taking off. The visionary behind it was Bob Parsons.
Parsons wasn't what you would pick for a likely internet mogul in high school. In fact, he nearly flunked out and didn't earn his diploma. Instead, at age 17, he enlisted in the Marine Corps and was sent to Vietnam.
Wounded in action, Parsons came back a changed man. But the changes were for the better. He enrolled at the University of Baltimore with his GI Bill® benefits and this time around became an academic powerhouse. He graduated magna cum laude with a degree in accounting.
"I owe it entirely to the Marines, because they instilled that sense of responsibility with me," he later said. And in 2013, he dropped some of his millions right back into the University of Baltimore, funding the Bob Parsons Veterans Center and the work it does advising and counseling today's veteran students.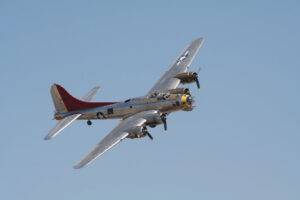 Leo Croce already had a Cal Alumni scholarship set up to see him through the University of California Berkeley and had completed his freshman year by the time World War II started heating up. A quick study with a competitive edge, Croce joined the Army Air Force and trained to become a B-17 pilot. School was only a distant memory as Croce flew 35 missions in the cold, thin, deadly blue skies over Nazi Germany.
But he never entirely lost sight of his college goal: becoming a teacher.
When Croce returned to Cal, his scholarship was gone. But the GI Bill® was there for him. And after graduating with his degree, he became a teacher in Oakland, taking on new other roles as coach, counselor, vice-principal, and eventually principal. He ended his 41 year teaching career as superintendent of Livermore schools, and in 1991, Leo R. Croce Elementary School was named after him.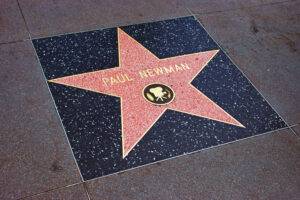 It's a shame that eyes as blue as Paul Newman's could be color-blind, but that's what washed him out of Navy pilot training in 1943. Instead, he ended up sitting in the back of the plane, trained as a turret gunner on Avenger torpedo bombers. Originally assigned to the USS Bunker Hill, Newman narrowly avoided the harrowing kamikaze attack on that ship at Okinawa when his plane's pilot got an ear infection that kept them both shoreside.
After the war, like millions of others, Newman tapped into the GI Bill® to attend Kenyon College in Ohio. He earned a double bachelor: drama and economics.
Both of those skillsets got put to good use of the course of an astounding career. First, fame and fortune in Hollywood. Later, success with his Newman's Own food brand… a for-profit company that nonetheless donated all profits and royalties back to worthy charities. Success in every part of his life can be traced in part back to the GI Bill®.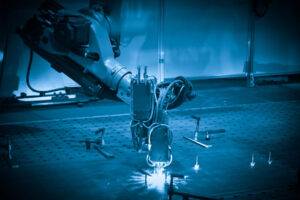 Something that is often underrated about the GI Bill® is that it doesn't just help out GIs… military families can benefit from it as well.
That's Omar Aboul-Enein's story. A 2021 graduate of Hood College's prestigious Master of Science in Computer Science program, Omar's skills and accomplishments got him a hot job at NIST, the National Institutes of Science and Technology. A series of internships and fellowships helped pave the way.
And behind all of it were the GI Bill® benefits earned by his father, Navy Commander Youssef Aboul-Enein.
The senior Aboul-Enein signed up for the program in 2009. No slacker in the education department himself, however, he already holds four master's degrees, and is a highly regarded counterterrorism expert with multiple books under his belt. So using the transfer provisions of the Post-9/11 GI Bill, he switched some of his benefits to his son instead.
Omar's expertise in robotics and deep learning systems landed him a dream job with unlimited potential. And Commander Aboul-Enien? He's thinking about using what's left of his benefits and going for a doctorate now.
The Next Big GI Bill® Success Story Could Be About You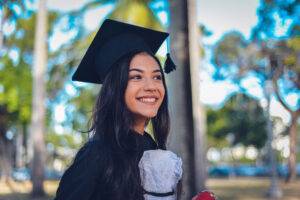 That's right, you could make our next list of favorite GI Bill® success stories. Think of yourself as the Unknown Soldier… representing all those millions who have gone to school and made a solid life and career for themselves.
There are some big names on this list, people that got rich and famous with the education that the GI Bill® made possible. But the vast majority of beneficiaries are just like you: normal people, living normal lives, providing for their families and building a life that they love in a community they once helped defend.
Maybe you haven't exactly finished that process yet, but you will. Like those millions ahead of you, and tens of millions who will follow, you developed the drive and determination in the military to be a success. And with the benefits offered through the GI Bill® and military-supportive universities, you'll have all the support you need to get there.
In the end, the greatest success story ever created by the GI Bill® is the success of America. By sending the Greatest Generation to college after they returned from World War II, it helped create a sea change in attitudes about higher education.
Within the first seven years of the GI Bill® passing, the number of degree holders in the country more than doubled. Within fifty years, the number with advanced degrees rose by 20 percent.
After 1945, with thousands of vets showing what they could do with the opportunity, higher education got a boost that is still going—making our country one of the best educated in the world. According to a Congressional study, that $400 billion spent on the GI Bill® has benefited the American economy to the tune of nearly $3 trillion. If that's not a success, what is?