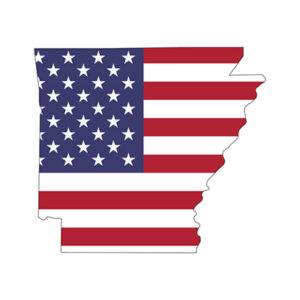 The red, white, and blue run deep in Arkansas, where more than 10% of the state's adult population are veterans; 216,337 by a 2020 military count. Arkansas is a state with an ingrained sense of duty, having lost more than 4,700 service members KIA from World War Two up to the present.
The state is on the national map militarily as the hub for C-130s. It also makes significant contributions as an ammunition manufacturer and hosts a range of important military training facilities. In addition to the active duty troops who call Arkansas home, it also hosts thousands of troops every year who come through for training.
<!- mfunc feat_school ->
Featured Programs:
Sponsored School(s)
<!- /mfunc feat_school ->
Whether you're active duty, stationed here temporarily, a discharged veteran, or part of a military family, Arkansas offers a host of benefits for those who serve their nation. Importantly among these are education benefits, which help open the doors to career opportunities when transitioning back to civilian life or as you plan to enter the officer class. Arkansas has a dedicated department for its veteran community, and this is the place to get linked up with the benefits you've earned.
Arkansas Department of Veterans Affairs (ADVA) Military Education Benefits
The ADVA has a team of ADVAcates standing by to help you maximize the educational benefits for you and your family. They cover all counties in Arkansas and can help you navigate the application process at the federal and state levels.
One of the main benefits you'll be taking advantage of is the GI Bill®. The Arkansas Department of Education has tasked its Division of Career and Technical Education (DCTE) with the responsibility of ensuring that all schools that accept GI Bill® funding in the state are doing so properly and in accordance with the law.
Officially this makes the DCTE Arkansas' State Approving Agency (SAA): your state-to-federal go-between for your GI Bill® benefits; a consumer quality control that also ensures your benefits could be easily used. Arkansas' SAA approves learning places like public and private universities, colleges, technical, and vocational schools.
In addition to the GI Bill®, an ADVAcate can also help you with other national federal programs like the Yellow Ribbon Program. This was developed to help supplement education benefit funds, especially for private schools, out-of-state tuition, graduate school, and foreign schools.
When it comes to special benefits offered by Arkansas to its discharged and active-duty service members and families, ADVAcates are there to help you through the following:
In-State Tuition for Members of the Armed Forces
As a token of appreciation for those who've served in the Armed Forces, Arkansas offers in-state tuition at public schools including:
This applies regardless of what state you're from and extends beyond veterans to include spouses and dependent children. To qualify you need to have served at least 90 days on active duty in the Armed Forces within the past three years and have been honorably discharged. You also qualify if you're a Reserve Officers' Training Corps cadet who's served on an active contract.
This benefit is huge, and if you've settled in Arkansas after being based here on an assignment or as part of training then you're just as eligible as a born-and-raised Arkansan.
From our featured list of military friendly colleges in Arkansas, the average annual difference between public undergraduate in-state and out-of-state tuition is $6,240. That works out to a savings of nearly $25k for a four-year degree, giving you the valuable option to stretch your educational benefits out to possibly include a graduate degree, double major, or to explore electives.
Free Tuition at Public Colleges and Universities for Arkansas National Guard (ARNG)
Public colleges, universities, technical schools, community colleges, and other higher education post-secondary schools in Arkansas offer free tuition to ARNG soldiers, airmen, and airwomen.
For eligibility you need to have already submitted applications for federal student financial aid (a FAFSA), for public school grants and scholarships, and for federal and state funding based on your ARNG status. Arkansas will pick up the tab for any remaining tuition not covered by these benefits and reimburse your school.
Additionally, you must:
You're not eligible for this benefit if:
The coverage in this program is great: it applies to 120 semester credits, the standard load for a bachelor's degree. This means that because of your service in the ARNG you can effectively qualify for a full-ride bachelor's degree in a field of your choosing.
Just make sure that you maintain your eligibility for this benefit by making satisfactory academic progress and not dropping more than six credits, unless of course this is necessary because of a deployment.
Free Tuition at Public Colleges and Universities for Gold Star Families
The Arkansas Department of Higher Education offers free tuition and fees for any public school in the state –university, college, vocational, or technical school– for the spouse and/or children of any Arkansan who is MIA or KIA since 1960. Contact the Department for further information.
This covers those who made the ultimate sacrifice in the Vietnam War (592 Arkansans), the War on Terror (more than 100 Arkansans), and all other military engagements over the past six decades.
Possible Station Assignments and Military Bases in Arkansas
Thousands of active duty personnel, especially in the Army and Air Force, are assigned to bases in Arkansas every year. This could include you, along with family members. Arkansas wants to lay out the welcome mat, making you eligible for some in-state educational benefits as soon as you're assigned to this little corner of paradise. In addition to colleges with a campus presence on base, these installations are within a short commute of cities with many more options to consider.
Having just celebrated its 80th birthday, today PBA stays true to its roots as a munitions manufacturer. While its chemical and biological weapons have long since been decommissioned it still produces ammunition and strategic smoke, along with providing expertise on weapons of mass destruction. You can find information about the several colleges located in proximity to this base at its Army Community Service Education Center, which also provides information about scholarships and college testing.
This large Army National Guard base is only one of nine in the nation with the capability to host brigade-size training exercises. It's also been used to house people in emergency circumstances like refugees from the Vietnam War in the 1970s, Cuban refugees from the Mariel boatlift, and refugees from New Orleans after Hurricane Katrina. Today you can find colleges immediately adjacent to the facility.
This camp is home to aviation and combat brigades, plus several training centers that specialize in areas like marksmanship and logistics. 30 practice ranges cover topics including urban assault, .50 caliber machine guns, grenades, and explosive demolitions.
The fifth-largest employer in the entire state, LRAFB provides 6,629 on-base jobs. Many of these are related to the C-130, due to the fact that this base is the main training hub for these flying behemoths  for all branches of the Armed Forces. Each year over 5,000 active duty and training cadets are assigned here, along with an additional 3,500-plus contingent of their families. Several colleges have on-base campus locations, and the base maintains information about all its educational resources in Building 1490.
Military Friendly Colleges in Arkansas that Accept GI Bill® and Yellow Ribbon Program Benefits
Of the more-than 2,000 colleges and universities that participate in the Yellow Ribbon Program, only around 500 provide full funding and place no limits on the number of eligible students who can take advantage of it. These schools ensure that every eligible veteran who enrolls can count on full coverage of all tuition costs that exceed GI Bill® limits.
You'll be glad to know that a number of those military friendly colleges and universities are located right here in Arkansas:
Arkansas State University Mid South
MSCC
Advanced Manufacturing & Transportation
Allied Health Sciences
Business
Computer Science
Math
Liberal Arts
Teacher Education
Behavioral Sciences
Business
Bible
Communication
Education
General Education
Health & Physical Education
Literature & Language Arts
Fine Arts
Kinesiology
Orientation
Social Studies
Math & Science
PACE (Adult & Online)
Allied Health
Arts & Humanities
Bible & Ministry
Business Administration
Education
Nursing
Pharmacy Sciences
Honors
Harding Online
University College
New York Institute Of Technology Old Westbury
Computer Science Ph.D.
Engineering Ph.D.
Life Sciences-B.S.-Osteopathic Medicine D.O.
Life Sciences- B.S.-Physical Therapy-D.P.T.
Occupational Therapy OTD
Osteopathic Medicine D.O.
Osteopathic Medicine D.O.-Academic Medicine-M.S.
Osteopathic Medicine-D.O.-Medical & Biological Sciences-Ph.D.
Osteopathic Medicine D.O. Émigré Physicians Program
Physical Therapy D.P.T.
Southern Arkansas University
Business
Continuing Education
Education & Human Performance
Graduate Studies
Honors College
Liberal & Performing Arts
Science & Engineering
Associate in Arts in Accounting
Associate in Arts in Acquisition and Contract Management
Associate in Arts in Business Administration
Associate in Arts in Information Technology
Associate in Arts in Marketing
Bachelor of Applied Science in Management
Bachelor of Business Administration
Bachelor of Science in Accounting
Bachelor of Science in Criminal Justice
Bachelor of Science in Information Technology
Certificate of Education in Corporate Learning
Certificate of Education in Educational Administration
Diploma in Acquisition Contract Management
Graduate Certificate in Digital Entrepreneurship
Graduate Certificate in Entrepreneurial Leadership
Graduate Certificate in Finance and Accounting for Entrepreneurs
Graduate Certificate in Marketing and Branding for Entrepreneurs
Jack Welch MBA
Jack Welch Management Institute Executive Certificates
Jack Welch Management Institute Graduate Certificates
Joe Gibbs Performance Management Certificate
Master of Business Administration
Master of Business Administration
Master of Education
Master of Health Services Administration
Master of Human Resource Management
Master of Public Administration
Master of Science in Accounting
Master of Science in Information Security and Assurance
Master of Science in Information Systems
Master of Science in Management
University of Arkansas (Little Rock)
College of Business, Health, and Human Services
College of Humanities, Arts, Social Sciences, and Education
Donaghey College of Science, Technology, Engineering, and Mathematics
Graduate School
Bowen School of Law
Jacksonville / Little Rock / Fort Smith / Fayetteville, AR
Advertising and Marketing
Communications
Counseling
Criminal Justice
Cybersecurity
Data Analytics
Education
Educational Leadership
Health Administration
Human Resources Development
National Security Studies
Management & Leadership
Marketing
MBA
Media Communications
Nurse Anesthesia Practice
Procurement and Acquisitions Management