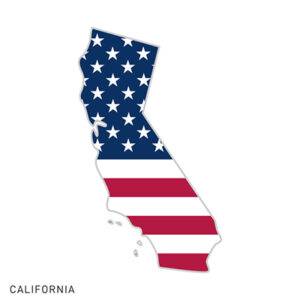 Members of the Armed Forces hailing from California have played an instrumental role in the development and strength of our military capabilities. Not only have countless thousands of troops cycled through this state as part of their training in addition to native Californians; the state's many advanced research facilities have successfully birthed key R&D projects throughout history, with more on the way.
In addition to its sheer size, the state's geography and position along the Pacific Rim have always made it crucial to national defense. The varied terrain and climates make it ideal for training in mountainous and desert environments while the vast expanses of dry lake beds are perfect for testing ordinance and prototype aircraft.
<!- mfunc feat_school ->
Featured Programs:
Sponsored School(s)
<!- /mfunc feat_school ->
These are just some of the reasons why California is home to massive military installations and more veterans than any other state in the nation.
But veterans also prefer to call California home for another reason: it's commitment to the well being of the veteran community. An important part of this focuses on education.
Active-duty servicemen and women, discharged veterans, and their families all have access to state-level education benefits in California, that augment or take the place of federally sponsored VA benefits.
You've served your country, now it's time to plan for your future with the education benefits you've earned.
California Department of Veterans Affairs (CalVet) Military Education Benefits
CalVet is the state agency dedicated to ensuring active-duty military, discharged veterans, and their families can easily access the benefits they've earned. You can think of CalVet as a liaison that helps coordinate between state and federal agencies to maximize your benefits.
CalVet also advocates for quality when it comes to educational opportunities for veterans. It's the host agency of the California State Approving Agency for Veterans Education (CSAAVE). Any post-secondary education or career training program in the state eligible to accept GI Bill® benefits must get CSAAVE's stamp of quality approval, including:
CalVet is also your go-to agency for navigating state-located education benefits you've earned through your service.
State University Troops to College Program
The University of California (UC) and California State University (CSU) systems together comprise 33 campuses that host over 763,000 students every year. The CSU system offers over 1,800 degree programs while the UC system enrolls more than 1,600 veterans annually.
The UC and CSU systems are committed to helping those who've served our country transition from military life to academia and pave a path towards a promising career and stable family. Every UC and CSU school guarantees:
California's Troops to College program applies to the UC and CSU systems, and extends beyond to state California Community Colleges. Its goal is to help veterans and their families have a seamless transition to civilian life, deal with combat-related stress, and make smart well-informed academic decisions. This is done through a course taught by a combat veteran that's open for enrollment to any veteran and their families.
If you're taking advantage of other benefits like the GI Bill® and are at least a 3/4-time student then you, or your dependents, could qualify for this program.
Work-study as part of this program means you'll be employed at an approved facility in California such as:
You earn at least either federal minimum wage (currently $7.25 hourly) or California's minimum wage (currently $14.00 hourly), whichever is higher. Schools can offer even better wages to cover the difference between what non-military work-study students earn in a job that's equivalent to the one you're working.
This program goes beyond what the GI Bill® and other federal benefits cover; it lets you earn money to put in your pocket while giving you job experience to put on your résumé at the same time.
California National Guard Education Assistance Award Program (CNGEAAP)
This benefit covers up to 100% of your fees and could apply to you if you're serving in the California National Guard (CNG) or State Military Reserve (SMR). This benefit could be used at California Community Colleges, within the CSU and UC systems, and at other qualifying public and private schools. You must meet the following conditions to be eligible:
The CNG and SMR are glad you're serving with them, and they want to help you get even more qualified so your value as a team member increases. This is a win-win, because you can choose your civilian career path and get a qualifying education out of it to boot.
College Fee and Tuition Waiver for Disabled, MIA, KIA Veteran Families
California supports its veteran community, and this means supporting the family members of veterans who are KIA, MIA, or totally disabled due to wartime service. Spouses and children get free tuition and fees waived under this benefit at all CSU, UC, and state California Community Colleges.
This program is separate from the federal Chapter 35 program and in most cases cannot be used concurrently with it, with some exceptions being made for children and Medal of Honor recipients.
The degree options and participating schools in this program abound, with 148 participating schools and hundreds of academic programs. Being separate from Chapter 35 gives the additional option to strategically apply that benefit somewhere else.
In-State College Tuition for Active-Duty, Discharged Veterans and Their Families
This benefit applies to all schools in the California Community Colleges system, and schools in the CSU and UC systems; 148 schools in total. Under this program you'll pay in-state tuition even if you're not from California. You can qualify through one of the following ways:
This benefit is applicable to both undergraduate and graduate studies, however there's a two-year limit for active-duty graduate studies and a one-year limit for family member graduate studies.
The schools participating in this benefit have hundreds of undergraduate and graduate programs to choose from, and the difference between in-state and out-of-state tuition can quickly add up. According to our research on military friendly colleges in California, the average savings for in-state versus out-of-state tuition at public schools works out to over \$9,000 for undergraduate studies and nearly \$8,900 for graduate studies every year.
Possible Station Assignments and Military Bases in California
California's military bases have played an instrumental role in the development and strength of our Armed Forces. Its home to some of the largest bases from all branches of the military. It's not uncommon for those in uniform to spend their entire term of service in California, though it's just as likely that you're here for training and then moving on.
Whatever your mission is in California and whatever branch you serve in, you'll experience life at one of the following bases that the state is proud to host. You'll be glad to know that as a veteran you're already eligible for some of California's education benefits the moment you set foot in the state.
Known popularly as the 32nd Street Naval Station and the home of the Pacific Fleet with 54 ported ships, this base is second in size only to Naval Station Norfolk. 35,000 military, civilians, and contractors come to work every day at Naval Base San Diego, and on-base housing provides a place to stay for 4,500 people.
Historically home to some of the most important watercraft in the Navy's fleet, this trend continues today as the base hosts Littoral Combat Ships, the Navy's most advanced and newest fleet. NBSD is a city unto itself, providing things like family services, entertainment, shopping, dining, and even education.
NBSD also hosts satellite campuses from at least three colleges and is in close proximity to at least five additional universities and colleges in the San Diego area. You can find more information on educational opportunities at Naval Base San Diego by contacting its CNRSW Navy Voluntary Education Region Advisor in Building 3280 B103/104 TSC Complex.
Vandenberg Space Force Base
Christened with its Space Force title in 2021, VSFB is situated on nearly 100,000 acres of land that host 16 launch sites which to-date have seen more than 2,000 launches. Historically specializing in ICBMs, it was only natural for this facility to expand its role to include outer space and satellite launches with the advent of the space age.
Systems stationed here have included Atlas, Nike, Titan, Delta IV, and Falcon 9. Today this base's partners include the DoD, Air Force, United Launch Alliance, SpaceX, and other commercial enterprises.
In addition to launching satellites, Vandenberg also hosts three of them. That is, on-base satellite college campuses, and it's in close proximity to other colleges and universities in the Santa Barbara area. Vandenberg's Base Education Center has resources for all on and off-base education and is located at 641 Utah Avenue, Building 13640.
Military Friendly Colleges in California that Accept GI Bill® and Yellow Ribbon Program Benefits
Of the more-than 2,000 colleges and universities that participate in the Yellow Ribbon Program, only around 500 provide full funding and place no limits on the number of eligible students who can take advantage of it. These schools ensure that every eligible veteran who enrolls can count on full coverage of all tuition costs that exceed GI Bill® limits.
You'll be glad to know that a number of those military friendly colleges and universities are located right here in California:
Abraham Lincoln University
Legal Studies
School of Law
Academy of Art University
Acting
Advertising
Animation & Visual Effects
Architecture
Art Education
Art History
Communications & Media Technologies
Fashion
Fine Art
Game Development
Graphic Design
Illustration
Industrial Design
Interaction & UI/UX Design
Interior Architecture & Design
Jewelry & Metal Arts
Landscape Architecture
Motion Pictures & Television
Music Production & Sound Design for Visual Media
Photography
Visual Development
Writing for Film, Television & Digital Media
Short-Term Education
Pre-College Art Experience
Continuing Education
Study Abroad
Social Media Management Certificate
Liberal Arts Education
Graduate Education
Antioch University Los Angeles
UG Certificate in Web Development
Beverly Hills Design Institute
Department of Fashion Design
Department of Pattern Design
Cook School of Intercultural Studies
Crowell School of Business
Rosemead School of Psychology
School of Cinema and Media Arts
School of Education
School of Fine Arts and Communication
School of Humanities and Social Sciences
School of Science Technology and Health
Talbot School of Theology
California Aeronautical University Bakersfield
School of Graduate Studies
Master of Business Administration
Master of Aviation Science
California College Of The Arts
Oakland / San Francisco, CA
Fine Arts
Humanities and Sciences
Graduate Degrees
Comics
Curatorial Practice
Design
Design Strategy
Film
Fine Arts
Interaction Design
Advanced Architectural Design
Master of Architecture
Visual and Critical Studies
Writing
California Institute of Arts And Technology
National City / San Diego, CA
California Lutheran University
College of Arts & Sciences
School of Management
Graduate School of Education
Graduate School of Psychology
School for Professional and Continuing Studies
Pacific Lutheran Theological Seminary
California Western School of Law
College of Health Professions
Wilkinson College of Arts Humanities & Social Sciences
Argyros School of Business & Economics
School of Communication
Attallah College of Educational Studies
Fowler School of Engineering
Dodge College of Film and Media Arts
Crean College of Health and Behavioral Sciences
Fowler School of Law
College of Performing Arts
School of Pharmacy
Schmid College of Science & Technology
Campus:
Dental assisting certificate
Medical assistant certificate
Online:
Business Office Administration
Certificate Business Administration
A.A.S. Business Management
A.A.S. Business Administration
B.S. Certificate in Health Unit Coordinator Medical Office Administrative Assistant
Certificate Allied Health
A.A.S. Medical Billing and Coding
A.A.S. Medical Billing and Coding
A.A.S. Health Care Administration
B.S. Computer Networking Systems
A.A.S. Cybersecurity
A.A.S. Computer Information Systems
B.S. Computer Aided Design
Applied Technology
Alameda / Los Alamitos / Nas Lemoore / San Diego / San Louis Obispo, CA
Business Administration
Computer & Mathematical Sciences
Education
History, Philosophy, Political Science & Criminal Justice
Language & Communication Studies
Nursing
Physical and Biological Sciences
Psychology, Sociology & Human Services
Visual Arts & Music
Garden Grove / North Hollywood / San Bernardino / San Diego, CA
Diagnostic Programs
Cardiovascular Sonography
Diagnostic Medical Sonography
Polysomnographic Technology
Dental Programs
Nursing Programs
Allied Health Programs
Medical Assistant
Medical Office Administration
Patient Care Programs
Respiratory Therapy
Surgical Technology
Concordia University Irvine
Christ College
School of Arts and Sciences
School of Business and Economics
School of Education
School of Health & Human Sciences
Townsend Institute
Culinary Institute of America
Culinary Arts
Baking and Pastry Arts
Hospitality Management
Food Business
Wine and Beverage Management
Food Studies and Sustainability
Culinary Science
Bakersfield / Anaheim / Irvine / Palmdale / Oxnard / Colton / Sherman Oaks / Sacramento / Long Beach / Fremont / Oakland / Pomona / San Diego / San Jose, CA
Technology
Engineering
IT and Networking
Network Systems Administration
Business
Healthcare
Business
Computer Information Systems
Healthcare Administration
Accounting
Liberal Arts
Media Arts
Medical Billing and Coding
Business Essentials
Cloud Computing
MBA
Accounting
Project Management
Technology
Business
Healthcare
Public Administration
Human Resource Management
Human Resources Management
Project Management
Healthcare
CPA Preparation
Big Data and Analytics
Entrepreneurship
Global Supply Chain Management
Dominican University of California
School of Liberal Arts and Education
Barowsky School of Business
School of Health and Natural Sciences
Burbank / Carson / Elk Grove / Riverside / Santa Ana / West Covina, CA
AAS Substance Use Disorder
AAS Degree Business Administration
AAS Degree Cyber Security
Mental health/counseling
Medical
Trade programs
Business
Audio video production
Business systems
Digital arts and computer animation
IT systems management
Medical billing and coding
Web design and development
Life Chiropractic College West
Basic Sciences
Clinical Sciences
Technique/Analysis
Philosophy/Principles
Los Angeles Academy of Figurative Art
BFA Fine Art Degree
Fine Art Certificate
BFA Entertainment Art Degree
Entertainment Art Certificate
Intensive Training Tracks
Computer support technician
HVAC/R
Medical assisting
Medical front office
Accounting
Business Analytics
Entrepreneurship
Finance
Human Resource Management
International Management
Management
Marketing
Psychology
Real Estate
Sports Management
Mount St. Mary's University
Weekend Evening Online College:
Applied Psychology
Business Administration
Criminology
English
English and Business Administration
Film and Media
Liberal Arts
Pre-Health Science
Professional Photography
Religious Studies
Social Work
Sociology
Music performance
Music production and recording
Teaching and education
Business and marketing
Healthcare and nursing
Social sciences and psychology
Engineering and technology
Arts and humanities
Criminal justice and law
Science and math
Burbank / Universal City, CA
Film school
Acting school
Visual arts school
Performing arts school
Virtual reality
Online workshops
Teens and kids camps and workshops
Study abroad
ESL
Newschool of Architecture and Design