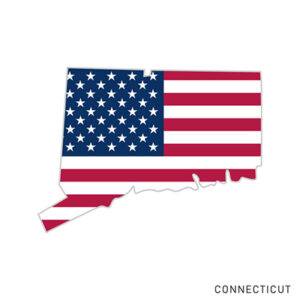 As one of the original Thirteen Colonies Connecticut's military history and contributions to the nation literally stretch back to the very beginning.
Considered "home" to the country's submarine fleet, Connecticut also hosts the Coast Guard's prestigious officer Academy. As a state that makes a significant contribution to the Armed Forces, it's also no stranger to the unique challenges that active-duty and discharged veterans face.
<!- mfunc feat_school ->
Featured Programs:
Sponsored School(s)
<!- /mfunc feat_school ->
In fact, the first Coast Guard sailor killed in the line of duty since the Vietnam War had strong ties to Connecticut, attending public high school in Ridgefield and enlisting in the Coast Guard out of the New London Station. He was killed during a waterborne suicide bomb attack near an oil terminal in Iraq in 2004.
Fortunately, most veterans don't pay the ultimate price, a fact that's best appreciated by the approximately 8% of Connecticut adults who are also veterans, and their families. When you're risking your life to help others, it's only fair that once you make it back you have some perks – you paid for them after all.
Some of the most important benefits that active-duty and discharged veterans, and their families, can take advantage of are earmarked for college education. This underwrites your future and prepares you for a successful transition back into the civilian sector.
Connecticut Department of Veterans Affairs (DVA) Military Education Benefits
The Connecticut DVA provides a range of resources for the wider veteran community, helping you take full advantage of the education benefits, both federal and state, that you've earned for yourself and your family. The DVA can walk you through issues like eligibility and applications to help make the transition from military to academia seamless.
One benefit you'll likely take advantage of is the GI Bill®, a program which the DVA is more than familiar with.
To ensure the education program you choose for your GI Bill® benefit is properly accredited and meets a minimum bar of quality standards, the Connecticut Office of Higher Education certifies all sites of education that are deemed GI Bill®-eligible. These include degree-granting institutes of higher education, apprenticeships and OJT programs, flight schools, and certificate/diploma programs.
Right now, there are more than three dozen approved institutes of higher education and even more certificate programs that are approved by Connecticut's Office of Higher Education for providing GI Bill® benefits.
Other federal education program benefits the DVA can assist you with include:
The DVA is very familiar with, and can help you apply for, the following state veteran education benefits in Connecticut:
Tuition Waivers for Veterans, Connecticut National Guard (CTNG)
Connecticut has directed its public colleges, universities, and community colleges to waive tuition for veterans. To qualify for this benefit, you must have served in the Armed Forces for at least 90 days during a time of war and have been honorably or medically discharged.
This benefit applies to both undergraduate and graduate studies and also potentially covers funding beyond the Post-911 GI Bill®. To claim this benefit you need to first be admitted to a state school. It applies 100% to credit courses with a few exceptions:
CTNG (Air and Army) members who have been activated under Title 10 are also eligible for this benefit.
In some cases, if you have an Other than Honorable Discharge you may still be eligible for this benefit, such as if you've been diagnosed with PTSD, traumatic brain injury, or have experienced military sexual trauma.
While the Post-911 GI Bill® has been widely lauded, this benefit has the potential to even go beyond that. Coverage of graduate tuition is a big step in this direction. And so is the fact that it could be used to supplement GI Bill® coverage. This frees you up to be more flexible with how you apply the range of education benefits you've earned.
Tuition Waivers for MIA, KIA Families
Connecticut wants you to know that if you pay the ultimate price your family will be taken care of. Public colleges and universities in Connecticut will grant a tuition waiver to any resident who is the spouse or dependent child of a veteran who was:
ACE Academic Credit for Military Experience
State universities and colleges in Connecticut respect the recommendation from the American Council of Education (ACE) that military experience should be evaluated for academic credit towards a college degree.
With collaboration from the DoD, ACE publishes a detailed Military Guide that outlines the types of military experience –trainings, occupational experience, and coursework– that it views should be counted as academic credit. To honor ACE's recommendations and your service Connecticut state schools consider ACE equivalencies to determine how much of your service experience could be converted into academic credit.
This applies to those who've already served their term or those who are still active duty.
DVA Stand Down
Every year the DVA sponsors its Stand Down event which happens on one day at multiple locations throughout the state. For example, at the time of this writing this year's event is being held at locations in Danbury, Bridgeport, Norwich, and Rocky Hill.
Stand Down focuses on maximizing veteran and service member benefits. Specialists are on scene to help you and your family members be aware of all the options that are available to you, not least of which include the full range of state and federal education benefits, as well as private and non-profit perks like scholarships and grants.
Possible Station Assignments and Military Bases in Connecticut
Even if you're not originally from Connecticut, there's a good chance your service obligations will take you through the state if you're involved with Navy submarines or the Coast Guard's First District covering the Long Island Sound. You're guaranteed to call Connecticut home if you're destined for the Coast Guard's officer class as a cadet at the USCG Academy.
In recognition to its service members, Connecticut considers you eligible for some education benefits the moment you set foot in the state as an active-duty or discharged veteran.
Regarded as the "Home" of the Submarine Force, NSBNL holds the distinction of being the nation's first submarine base. No fewer than 15 nuclear submarines hail from this port, which is also the headquarters of the Naval Submarine School, the Naval Undersea Medical Institute, and an additional 160 other major facilities.
Associate's, bachelor's, and master's degree programs are available at three accredited on-base satellite college campuses, with courses available during evenings and on weekends to accommodate the busy schedules of service men, women, and their families.
Home to the 103rd Airlift Wing of the Connecticut Air National Guard this base is co-located at Bradley International Airport, the second-largest airport in the state. Nicknamed the Flying Yankees, the 103rd operates cargo and passenger airlift missions with C-130s and has a history that dates back to World War One.
Every year the USCGA sees around 300 students graduate with a BS and commission in the officer corps as an ensign. Entry requirements include being single between the ages of 17 and 22 with no financial debt. The academy describes itself as a college experience like no other where cadets live, eat, learn, and train together.
Part of the Long Island Sound sector of the Coast Guard's First District, the Cutter Coho is assigned to this station. The US Coast Guard Research and Development Center is just adjacent to this facility. Also in close proximity is the Coast Guard's Marine Safety Laboratories.
Part of the Long Island Sound sector of the Coast Guard's First District, the Cutter Coho is assigned to this station. The US Coast Guard Research and Development Center is just adjacent to this facility. Also in close proximity is the Coast Guard's Marine Safety Laboratories.
Military Friendly Colleges in Connecticut that Accept GI Bill® and Yellow Ribbon Program Benefits
Of the more-than 2,000 colleges and universities that participate in the Yellow Ribbon Program, only around 500 provide full funding and place no limits on the number of eligible students who can take advantage of it. These schools ensure that every eligible veteran who enrolls can count on full coverage of all tuition costs that exceed GI Bill® limits.
You'll be glad to know that a number of those military friendly colleges and universities are located right here in Connecticut:
Charles F. Dolan School of Business
College of Arts & Sciences
Egan School of Nursing & Health Studies
School of Education and Human Development
School of Engineering
School of Applied Liberal Arts and Social Sciences
School of Business Technology and Advanced Manufacturing
School of Nursing and Health Professions
American Sentinel College of Nursing & Health Sciences
John P. Burke School of Public Service and Education
The Malcolm Baldrige School of Business
School of Arts & Sciences
School of Continuing Education
College of Arts & Sciences
Jack Welch College of Business & Technology
College of Health Professions
Dr. Susan L. Davis RN & Richard J. Henley College of Nursing
School of Social Work
Isabelle Farrington College of Education & Human Development
St. Vincent's College
School of Communication Media & the Arts
School of Computer Science & Engineering
Yale School of Divinity
Yale School of Forestry
Yale School of Law
Yale School of Management
School of Medicine MD
Yale School of Public Health