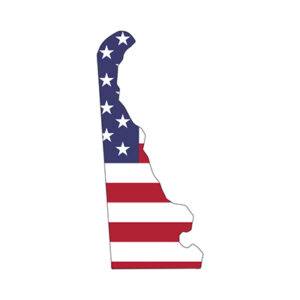 Proud of its heritage of being the first state to ratify the Constitution after the American Revolution, Delaware's commitment to the safety and security of the nation has always been front and center. Over one in 10 adults in Delaware are veterans, approximately 72,000 state residents.
Having sacrificed its best since the Revolutionary War through WW2, Vietnam, and most recently the War on Terror, Delaware is proud of its veterans who include 13 Congressional Medal of Honor recipients.
<!- mfunc feat_school ->
Featured Programs:
Sponsored School(s)
<!- /mfunc feat_school ->
You know what it means to work for your country, whether you're currently active-duty or you've completed your service and been discharged. As part of your commitment to the nation you've been accruing education benefits, and when you're ready to use these you'll want to know the fine details for how they can work for you and your family to pave the way towards a bright future.
Delaware Office of Veterans Services (OVS) Military Education Benefits
The Delaware OVS serves as your point of contact for all state and federal military education benefits. Comprised of many veterans itself, it has its finger on the pulse of Delaware's active-duty and discharged veteran community.
It can help you maximize the education funding for you and your family that you've earned through service to the nation. This will most likely start with helping you take full advantage of federal programs like the GI Bill® and Yellow Ribbon Program.
In Delaware, for a school to be able to accept your GI Bill® benefits it must have a quality stamp of approval from the Delaware Department of Education. OVS will help you navigate the GI Bill® application process and ensure the schools you apply to are up to snuff with the requirements on their end too.
Delaware OVS can also help you apply for these state military education benefits that are separate from what's offered federally:
Tuition and Fees Waiver for Children of KIA, MIA, POW Veterans
Serving in the Armed Forces isn't without risk, and Delaware wants you to know that if the worst happens then your children will have extra support in the form of a fully-paid-for bachelor's degree from potentially any school in the nation.
To qualify the MIA, KIA, or POW veteran must have been a resident of Delaware, and their US-citizen (or eligible non-citizen) child between the ages of 16 and 24 must also have been a resident of Delaware for at least three years.
This benefit must be applied in this order:
If the student wants to attend a school that's out of this sequence, then the benefit can still be applied though it will be prorated according to the sequence. This means that at minimum a student could receive financing for four years at Delaware's in-state public tuition rate at any school in the nation.
The application for the benefit, which is offered through the Delaware Department of Education, opens on January 1st each year and extends for several months.
This benefit goes beyond what a lot of other states offer in that it could be applied flexibly to private and out-of-state schools. Good for four years instead of being tied to a specific credit amount, an ambitious student can make the most of this and potentially double major, explore electives, and take summer classes as long as the four-year limit is not exceeded.
Tuition and Fees Waiver for Active Delaware National Guard (DNG) Members
If you're an active member of the Delaware Army or Air National Guard (DNG) and have used all other tuition assistance benefits then you can sign up for this one.
This benefit can be applied to associate's, bachelor's, master's, and corresponding certificate programs, and you can apply it at each of these levels. It covers the in-state amount for tuition and fees at a public college or university in Delaware, and you will be considered an in-state resident regardless of your home state if you're in the DNG. It applies to classes that are necessary to earn your selected academic credential.
This benefit can also be used at private schools in Delaware, and the coverage amount is based on the average cost of your chosen degree program as offered by all schools –public and private– in the state. For the purpose of averaging, the public-school rate is based on the in-state tuition and fees.
To qualify for this benefit you need to be in satisfactory standing with your Guard unit and have at least a six-year contract. To maintain eligibility you need to earn at least a 2.0 GPA. Applications for this benefit are made through the Adjutant General of your Guard unit.
This program has limited funding as determined in the Budget Appropriations Act, so it's important to apply as soon as you can. If funding for this program starts to run out, students who are earning an associate's or bachelor's degree will be given benefit preference over those pursuing a master's degree.
The potentials for this benefit are huge: you could theoretically get your tuition and fees covered starting with an associate's degree and take this all the way up through a graduate degree. It's also flexible, allowing you to potentially cover full private tuition if an academic program you choose isn't offered at a public school in Delaware. This kind of option is virtually unheard of in other states.
Possible Station Assignments and Military Bases in Delaware
If you're in the Air Force or Delaware's Air National Guard and work with C-130s, C-5s, or C-17s then there's a good chance your service tour will take you through the First State. Military education benefits start the moment you enter Delaware if you're in the DNG.
DAFB is home to the DoD's largest aerial port, hosting 11,000 air men and women, joint service members, civilians, and their families. Their mission is to maintain America's global airlift capabilities using C-5 Super Galaxies and C-17 Globemasters.
The on-base Dover AFB Education Office in Building 261 provides a range of resources for those stationed here. Counselors are standing by Monday through Friday to assist you and your family with questions you have about applying for education benefits. Three universities maintain a presence at this facility where you can attend classes and take exams to earn college credit.
Global air transportation, medical evacuation, explosives disposal, and network warfare are just some of the tasks assigned to this base, which prides itself on its fleet of C-130s. It shares New Castle Airport, also known as Wilmington Airport, with civilian flights and is located just 30 miles from Philadelphia.
Military Friendly Colleges in Delaware that Accept GI Bill® and Yellow Ribbon Program Benefits
Of the more-than 2,000 colleges and universities that participate in the Yellow Ribbon Program, only around 500 provide full funding and place no limits on the number of eligible students who can take advantage of it. These schools ensure that every eligible veteran who enrolls can count on full coverage of all tuition costs that exceed GI Bill® limits.
You'll be glad to know that a number of those military friendly colleges and universities are located right here in Delaware:
Widener University Delaware Law