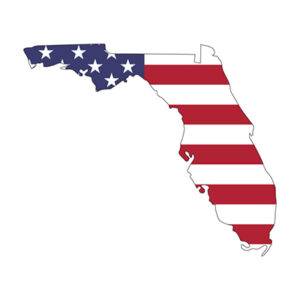 More than 10 percent of Florida's adult population are veterans, and there's a reason for that.
Florida goes above and beyond to show its appreciation for the community of active-duty service members, veterans, and military families who call the state home. This community has sacrificed for their country – some giving everything. That sacrifice is never forgotten here.
<!- mfunc feat_school ->
Featured Programs:
Sponsored School(s)
<!- /mfunc feat_school ->
Florida is home to important military installations for every branch of the armed services, and the state's contributions to military campaigns have always been critical to winning the fight.
In Florida, military members, veterans, and their families who've dared to risk everything have a number of generous state benefits enshrined in state law. Chief among these are education benefits, a salute to the sacrifice made by Floridians who don the uniform in service to their state and nation.
Florida Department of Veterans' Affairs (FDVA) Military Education Benefits
With offices in Tallahassee, Largo, and Bay Pines, the FDVA is your point of contact in Florida for assistance with your state and federal education benefits. It pledges to return all veteran claims calls within 24 hours.
It can help you navigate claiming benefits like the GI Bill® and paying for your education through the Yellow Ribbon Program. For a school to be eligible to admit you on the GI Bill® it must first be approved by the FDVA.
Florida's Tuition-Based Assistance Programs
If you live in Florida and are honorably discharged from the Armed Forces, Reserve Forces, or Florida National Guard (FLNG) then you're eligible for in-state tuition at public colleges and universities, and at charter technical career centers. This applies to undergrad and graduate education.
Known as the Congressman C.W. Bill Young Tuition Waiver Program, this benefit is named after the Florida representative who served the state in the US House from 1971 to 2013. It also extends to cover the spouses and dependent children of the honorably discharged.
Normally a person would have to reside in Florida for 12 consecutive months to qualify for in-state tuition, but if you qualify in any of the categories above you get the in-state rate instantaneously. Savings quickly add up.
According to our research for military friendly colleges in Florida, the average annual savings for an undergraduate student paying the in-state versus out-of-state tuition rate at a public school is \$10,800. That's money you could put towards the down payment on a house, car, or boat…or simply in your pocket.
Purple Heart and Combat Tuition Waiver
If you're a Florida resident and have earned a Purple Heart or have a combat decoration that's superior in precedence then you're eligible for a 110% tuition waiver at a Florida public college, university, or charter technical career center.
You can apply this benefit to an undergraduate certificate, an associate's degree, or a bachelor's degree, and you can choose to study full or part-time.
This benefit is obviously flexible: you can study in a range of programs and even work or raise a family simultaneously as a part-time student. The fact that 110% of your tuition is covered means you have the option for academic exploration. This could potentially mean a double-major, change of major, or bonus exploratory electives.
Florida College System (FCS) Military Benefits
There are 28 public colleges that comprise the FCS system. If you're active-duty or an honorably discharged veteran, schools in the FCS system will grant you academic credit for qualifying training and education you've received in the military.
FCS schools will also give you priority registration for classes if you're a veteran of the Armed Forces, or if you're a spouse or dependent child thereof who is using GI Bill® benefits.
This Florida-Legislature-created program can be considered a military friendly online colleges benefit.
If you're active-duty, a veteran, or actively drilling with the FLNG then you could be eligible for this benefit, which covers 100% of the tuition and fees in the first term of an online bachelor's program.
Not all bachelor's degree programs offered in Florida are approved for this benefit. Check with the Florida Board of Governor's Approved Online Program Inventory to determine eligibility. Right now University of Florida online bachelor's degree majors are approved for this benefit. You're ineligible if you already have a bachelor's degree.
Created in 2021, this program is appreciated because it gives participants a taste of what they can expect when studying for a bachelor's degree. There are stark differences between the average take home pay of people who have a bachelor's degree versus those who don't. This program provides a flexible option for veterans to understand what it's like to earn a bachelor's degree.
Florida National Guard (FLNG) Dollars for Duty
This benefit could be applied throughout the duration of an Air or Army FLNG service member's term of service. It's applicable to programs offering a technical certificate, associate's degree, bachelor's degree, or master's degree.
It covers the in-state public school cost of tuition, and this could be applied to both public and private schools in Florida. If a private school charges more than the in-state tuition rate of a public school than the FLNG service person must pick up the difference.
This benefit is potentially worth tens of thousands of dollars, and paves the way for FLNG guards persons to have a bright future in a career that's as professionally stimulating as it is financially stable.
Possible Station Assignments and Military Bases in Florida
Florida is home to more than a dozen critically important military bases representing all six branches of the Armed Forces. If you're active-duty in the military there's no small chance that you'll be passing through Florida as either part of training or a base assignment.
Military education benefits start to kick in the moment your duties take you and your family to Florida.
As the commanding authority of the Cape Canaveral space launch station (also known as the Kennedy Space Center) this base has a long history of putting objects into orbit and outer space, including moon landing missions on both our moon and Saturn's. Today PSFB's mission areas include launch operations and contingency readiness, and space range monitoring for the entire Eastern Seaboard.
There's at least one university with an on-base presence and at least five schools located in nearby proximity to this facility. PSFB's education office provides resources for on and off-base colleges and can help you facilitate your application of military education benefits. Its office is located on-base at 1020 Central Avenue.
With unique capabilities to host naval aircraft and carrier-sized ships, it's no surprise that NSM is home to the Navy's 4th Fleet. Management of shore installations and 18 facilities, including Guantanamo Bay, are directed out of this facility.
More than a dozen cutters, destroyers, and littoral combat ships call NSM their home port.
NSM's Adult Education Center is located on base in Building 460 at 460 Massey Avenue. From here you can take classes from five different colleges and universities. NSM's host county, Duval, is also home to six colleges where you and your family members can pursue your educational goals and apply the appropriate military education benefits.
Military Friendly Colleges in Florida that Accept GI Bill® and Yellow Ribbon Program Benefits
Of the more-than 2,000 colleges and universities that participate in the Yellow Ribbon Program, only around 500 provide full funding and place no limits on the number of eligible students who can take advantage of it. These schools ensure that every eligible veteran who enrolls can count on full coverage of all tuition costs that exceed GI Bill® limits.
You'll be glad to know that a number of those military friendly colleges and universities are located right here in Florida:
division of arts and sciences
division of business
division of engineering and technology
division of legal studies
division of health disciplines
division of nursing
Bachelor
theology
accounting
American studies
biochemistry
biology
business administration
catechetics
Catholic studies
classics and early Christian literature
communications
economics
elementary education
environmental science
exercise physiology
finance
global affairs and international business
health science
history
humanities and liberal studies
literature
managerial economics and strategic analysis
marine biology
marketing
mathematics
music
nursing
philosophy
physics
political economy and government
politics
psychology
Anthrozoology
Business Management
Computer Information Systems
Human Services
Humanities
Psychology
Studio Arts
Accounting
Art (Visual)
Biblical Studies and Ministries
Biology
Business Administration
Business with Sales Management Specialization
Business with Supply Chain Management Specialization
Chemistry
Classical Education
Computer Information Systems
Computer Science
Creative Writing
Criminal Justice
Dance
Digital Media
Elementary Education
Engineering (Dual Degree)
English
Film Production
Global Mathematics
Global Psychology
Graphic Design
Health Administration
History
Intercultural Studies
Interdisciplinary Studies
International Studies
Leadership and Coaching
Mathematics
Mathematics with Actuarial Science Specialization
Music
Nursing: BSN / RN to BSN
Political Science
Psychology
Public Relations
Social Work
Sports Management
Sports Medicine and Exercise Science
Theatre
Tradigital
Pre-Professional Programs
Associate of Arts
Associate of Arts in Biblical Studies
Associate of Arts in Business
Bachelor of Arts in Applied Psychology
Christian Ministries Concentration
Criminal Justice Concentration
Human Services Concentration
Bachelor of Arts in Biblical Studies
Human Services Concentration
Bachelor of Arts in Human Services
Christian Ministries Concentration
Criminal Justice Concentration
Bachelor of Arts in Interdisciplinary Studies
Bachelor of Business Administration
IT Management for Business Leaders Concentration
Bachelor of Science in Accounting
Bachelor of Science in Hospitality Management
Bachelor of Science in Management
Criminal Justice Concentration
IT Management for Business Leaders Concentration
Bachelor of Science in Nursing – RN to BSN
Bachelor of Health Administration
Certificate in Accounting
Certificate in Biblical Studies
Graduate Certificate in Finance
Graduate Certificate in Health Administration
Graduate Certificate in Human Resources
Graduate Certificate in Leadership
Graduate Certificate in Public Administration
Graduate Certificate in Sports Administration
Doctor of Business Administration
Doctor of Education in Educational Leadership
Education Specialist Degree in Educational Leadership
Entrepreneurial MBA
Master of Arts in Biblical and Theological Studies
Master of Arts in Teaching
Master of Business Administration
Finance Concentration
Health Administration Concentration
Human Resources Concentration
Leadership Concentration
Project Management Concentration
Public Administration Concentration
Sports Administration Concentration
Master of Education – Curriculum and Instruction
Educational Technology
Master of Education in Reading Literacy
Master of Education
School Leadership and Supervision
Master of Health Administration
Master of Public Administration
Finance Concentration
Human Resources Concentration
Master of Science in Information Technology Management
Master of Science in Leadership
Human Resources Concentration
Ministry Concentration
Public Administration Concentration
Master of Sports Administration
Mississippi Teacher Certification
Online High Scholars Dual Credit for high school students
Jacksonville / Miramar, FL
College of Health Professions
Jacksonville / Orlando / Patrick AFB, FL
Business Administration
Computer & Mathematical Sciences
Education
History, Philosophy, Political Science & Criminal Justice
Language & Communication Studies
Nursing
Physical and Biological Sciences
Psychology, Sociology & Human Services
Visual Arts & Music
Concorde Career Institute
Jacksonville / Miramar / Orlando / Tampa, FL
Diagnostic Programs
Cardiovascular Sonography
Diagnostic Medical Sonography
Polysomnographic Technology
Dental Programs
Nursing Programs
Allied Health Programs
Medical Assistant
Medical Office Administration
Patient Care Programs
Respiratory Therapy
Surgical Technology
Jacksonville / Miramar / Orlando, FL
Technology
Engineering
IT and Networking
Network Systems Administration
Business
Healthcare
Business
Computer Information Systems
Healthcare Administration
Accounting
Liberal Arts
Media Arts
Medical Billing and Coding
Business Essentials
Cloud Computing
MBA
Accounting
Project Management
Technology
Business
Healthcare
Public Administration
Human Resource Management
Human Resources Management
Project Management
Healthcare
CPA Preparation
Big Data and Analytics
Entrepreneurship
Global Supply Chain Management
Associate
Cyber and Information Security Technology
Software Development
Computer-Aided Drafting and Design
Electronics Engineering Technology
Mechanical Engineering Technology
Mechatronics
Bachelor's
Accelerated Cyber and Information Security Technology
Cloud Computing
Cyber and Information Security Technology
Cybersecurity
Data Analytics
Digital Forensics Technology
Mobile Development
Software Development
Web Design and Development
Electronic Systems Engineering Technology
Electronics Engineering Technology
Mechanical Engineering Technology
Mechatronics (ESET)
Mechatronics
Master's
Systems Engineering Master's – Mechatronics
Master of Science in Cybersecurity
Master of Science in Information Systems
Florida Coastal School of Law
Florida International College
Accreditation: FDE (Florida Department of Education)
Nursing (RN)
Practical Nursing (LPN)
ESL
Phlebotomy
Equine Management
Intl. Hospitality & Tourism Mgmt
Global Exchange Program
Exercise & Sports Science
Health Service Administration
Florida National University
ASSOCIATE
Accounting
Business Administration
Computer Developer
Computer Information Technology
Dental Hygiene
Dental Laboratory Technology
Diagnostic Medical Sonographer Technology
Medical Assistant Technology
Networking System Administrator
Nursing
Physical Therapist Assistant
Radiologic Technology
Respiratory Therapy
Web Page Developer
Accounting
Business Administration
Criminal Justice
Education
Health Services Administration
Hospitality Management
Public Administration
Paralegal Studies
BACHELOR'S
Accounting
Business Administration
Criminal Justice
Finance
Health Services Administration
Information Technology
Marketing & Sales
Legal Studies
Natural Sciences
Nursing (BSN)
Psychology
Respiratory Therapy (BS-RRT) (Advanced)
Bachelor of Science Degree in Physical Therapist Assistant (PTA)
MASTER'S
Business Administration
Criminal Justice
Forensic Psychology (FP)
Health Services Administration
Industrial and Organizational Psychology
Nursing (MSN)
RN to MSN (MSN)
Tallahassee / Panama City, FL
College of Applied Studies
College of Arts and Sciences
College of Business
College of Communication and Information
College of Criminology and Criminal Justice
Jim Moran College of Entrepreneurship
College of Education
FAMU-FSU College of Engineering
College of Fine Arts
College of Health and Human Sciences
College of Law
College of Medicine
College of Motion Picture Arts
College of Music
College of Nursing
College of Social Sciences and Public Policy
College of Social Work
Dedman College of Hospitality
Florida Technical College
Deland / Kissimmee / Lakeland / Pembroke Pines, FL
Healthcare
Business
Information Technology
Construction Trades
Beauty
Criminal Justice
Hospitality
Spanish Programs
Online Programs
Hybrid Programs
FTC Continuing Education
Art & Design
Business
Film & Television
Games
Media & Communications
Music & Recording
Sports Technology
International College Of Health Sciences
Accreditation: FDE (Florida Department of Education)
Associate of Science in Nursing
Master of Science in Nursing Family Nurse Practitioner
Bachelor of Science in Nursing (RN to BSN)
Diagnostic Sonography
College of Interdisciplinary Studies
College of Fine Arts
College of Health Science
College of Arts and Sciences/Education
Business
School of Aviation (Mgt)
Associate
Applied Linguistics
Biblical Studies
Business Administration
Intercultural Studies
Interdisciplinary Studies
Ministry Leadership
Music
Psychology
Sport and Fitness Leadership
Bachelor's
Applied Linguistics
Bible and Theology
Business Administration
Business Administration/MBA 4+1 Program
Elementary Education K-6 with Endorsements in ESOL and Reading
Intercultural Commerce
Intercultural Studies
Ministry Leadership (TN & FL)
Missions
Musical Arts
Organizational Psychology
Psychology
Sport and Fitness
Leadership
Teaching English as a Second Language
Visual Media Production and Design (BFA)
Worship Leadership
Online:
business
criminal justice
culinary management
health science
hospitality
HR management
liberal studies
MBA
Lincoln Memorial University
Associate of Science in Nursing (ASN)
Associate of Science Veterinary Medical Technology
Associate of Science Veterinary Health Science
Associate of Business Administration
Associate of Arts
Associate of Science
Bachelor of Art (BA)
Bachelor of Science in Nursing (BSN)
Bachelor of Business Administration (BBA)
Bachelor of Veterinary Animal Science (BS)
Bachelor of Veterinary Health Industry (BS)
Bachelor of Science

Biology
Chemistry
Conservation Biology
Criminology and Criminal Justice
Communication and Media
Exercise and Rehabilitation Science
Education
Mathematics
Computer Science
Medical Laboratory Science
Psychology
Social Work
Special Education
Veterinary Medical Technology
Veterinary Health Science
Miami International University of Art and Design
visual design
interior design
marketing
animation and effects
film and production
fashion
Millennia Atlantic University
Associate of Science in Business Administration
Bachelor of Science in Business Administration
Bachelor of Science in Human Resource Management
Master of Arts in Human Resource Management (On-Campus and Online)
Master of Business Administration (On-Campus and Online)
Master of Business Administration | Accounting (On-Campus and Online)
Master of Science in Global Finance
Master of Science in International Business Management (On-Campus and Online)
Master of Science in International Logistics Management (On-Campus and Online)
National University of Health Sciences
College of Professional Studies:
Doctor of Naturopathic Medicine
NUC University Florida Technical College
Healthcare
Business
Information Technology
Construction Trades
Beauty
Criminal Justice
Hospitality
Spanish Programs
Online Programs
Hybrid Programs
FTC Continuing Education
College of Liberal Arts
Crummer Graduate School of Business
Royal Palm Beach / Tampa, FL
Business & Technology
Counseling and Psychology
Criminal Justice and Legal Studies
Healthcare
Nursing
Pharmacy
Public Administration
Public Health
Theology
Southern Technical College
allied health
business
technical trades
Coral Springs / Fort Lauderdale / Jacksonville / Maitland / Miramar / Orlando / Palm Beach Gardens / Tampa, FL
Associate in Arts in Accounting
Associate in Arts in Acquisition and Contract Management
Associate in Arts in Business Administration
Associate in Arts in Information Technology
Associate in Arts in Marketing
Bachelor of Applied Science in Management
Bachelor of Business Administration
Bachelor of Science in Accounting
Bachelor of Science in Criminal Justice
Bachelor of Science in Information Technology
Certificate of Education in Corporate Learning
Certificate of Education in Educational Administration
Diploma in Acquisition Contract Management
Graduate Certificate in Digital Entrepreneurship
Graduate Certificate in Entrepreneurial Leadership
Graduate Certificate in Finance and Accounting for Entrepreneurs
Graduate Certificate in Marketing and Branding for Entrepreneurs
Jack Welch MBA
Jack Welch Management Institute Executive Certificates
Jack Welch Management Institute Graduate Certificates
Joe Gibbs Performance Management Certificate
Master of Business Administration
Master of Business Administration
Master of Education
Master of Health Services Administration
Master of Human Resource Management
Master of Public Administration
Master of Science in Accounting
Master of Science in Information Security and Assurance
Master of Science in Information Systems
Master of Science in Management
Fort Lauderdale / Tampa, FL
Visual design
Interior design
Marketing
Animation and effects
Film and production
Gaming and technology
Fashion
Culinary
Ft Walton Beach / Tampa / Pensacola / Orlando / Tyndall AFB, FL
College of Arts & Sciences
College of Communications & Fine Arts
College of Education
College of Health & Human Services
Sorrell College of Business
University Of Maryland Global Campus Eglin
Business & Management
Cybersecurity
Data Analytics
Education & Teaching
Healthcare & Science
IT & Computer Science
Liberal Arts & Communication
Public Safety
School of Architecture
College of Arts and Sciences
Miami Herbert Business School
School of Communication
School of Education and Human Development
College of Engineering
School of Law
Rosenstiel School of Marine and Atmospheric Science
Miller School of Medicine
Frost School of Music
School of Nursing and Health Studies
The Graduate School
Maitland / Jacksonville / Plantation / Temple Terrace, FL
Business
Criminal Justice
Education
Healthcare
Nursing
Psychology
Behavioral Sciences
Liberal Arts
Technology
RN to BSN
MBA
Health Administration
Information Systems
Criminal Justice and Security
Business Fundamentals
Jacksonville / Lakeland / Palm Bay / Ocala / Orlando / Longwood / Sarasota / Tampa, FL
Advertising and Marketing Communications
Counseling
Criminal Justice
Cybersecurity
Data Analytics
Education
Educational Leadership
Health Administration
Human Resources Development
National Security Studies
Management & Leadership
Marketing
MBA
Media Communications
Nurse Anesthesia Practice
Procurement and Acquisitions Management