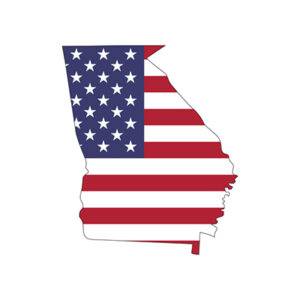 Georgia has a rich military history. From Fort Benning in Columbus which, at one point, was the largest infantry training school in the world, to the University of Georgia which helped the Navy train over 2,000 combat pilots during World War II, Georgia has played an integral role in the nation's military preparedness.
<!- mfunc feat_school ->
Featured Programs:
Sponsored School(s)
<!- /mfunc feat_school ->
To this day, the people of Georgia continue to honor their country and those who serve. When COVID-19 cases and deaths were at their worst in the state, the Georgia Red Cross Service to Armed Forces (SAF) Hero Care Network stepped up to help. A key member of that team was Evelyn Rollie, a proud Army veteran who first joined in the late 1960's and continued her service to Atlanta's active duty and veteran community as a social worker for decades after her military service career.
Over fifty years later, and now retired, Mrs. Evelyn Rollie still serves the men and women of the military as a Red Cross volunteer, continually giving back to those who have served and sacrificed for their country.
And she is not alone in her passion to serve the veteran community here in Georgia. With a deep and ongoing commitment to those who choose to serve, the Georgia Department of Veterans Service is committed to providing education benefits that help make it possible for veterans to make a successful transition to college so they can enjoy the kind of fulfilling careers they always dreamed of – just like Evelyn Rollie.
Georgia Department of Veterans Service (GDVS) Military Education Benefits
Of course, all veterans are eligible for numerous federal educational benefits. The GI Bill® is there to cover the entire cost of tuition at state schools for vets who meet the full eligibility requirements, and even pitches in to help with housing costs and more. But there's even more assistance available to Georgia's vets at the state level.
Georgia Residency for Nonresident Military and their Dependents
The Georgia Department of Veterans Services understands that you don't often have a choice where you are stationed, and they want to help.
If you are stationed in the state of Georgia, you are eligible for in-state tuition, substantially lowering the cost of education for active duty service members, National Guard and Reserve members prior to discharge, even before meeting the requirements for full tuition coverage under the GI Bill®.
To qualify, you must be:
HERO Scholarship For Reservists and National Guardsmen
The Georgia HERO (Helping Educate Reservists and their Offspring) Scholarship is an educational assistance program offered to members of the Georgia National Guard and U.S. Military Reservists who served in combat zones. Their spouses and children are also eligible to apply for and obtain the HERO Scholarship.
Eligible recipients may receive up to $2,000 per academic school year, prorated for students attending less than full-time.
To apply, first check to see if your school is considered an eligible institution. If so, file for a Georgia HERO application no later than two years after gaining eligibility. You will need:
Mail your completed application and required documents to the financial aid office of the school you hope to attend.
This scholarship is awarded on a first-come, first-serve basis and is available for as long as there are funds.
Convert Military Experience into College Credit
Using the recommendations and guidelines from the American Council on Education, most universities and local community colleges in Georgia will grant you college credit for some of the military training and experience you already have.
All you need is your "Joint Services Transcript" to claim the credit.
Your transcript will also contain data on test scores for exams you may have taken, including USAFI Subject Standardized Tests (USST), End-of-Course Tests, and more. These exam scores may allow you to transfer in college credit, reducing your time spent in the classroom.
Waiver of Mandatory Fees
If you are a Georgia resident who is an active member of the U.S. Military Reserves or the Georgia National Guard and were deployed in a combat zone on or after September 11, 2001, you may be eligible for a waiver of all mandatory fees, just so long as you fulfill one of the following eligibility requirements:
In addition, all eligible participants must meet the admissions requirements of their desired college or university and be accepted for admission.
The waiver applies only to school-related tuition fees, NOT housing, elective food service, any other elective fees, special fees, or other user fees and charges.
To receive the waiver of mandatory fees, reach out to your school's registrar's office right away and request the paperwork needed. Proof of service will be expected.
Military Service Refunds
Although subject to specific institutional policies, full refunds of tuition and mandatory fees as well as a prorated refund of elective fees are available for Georgia college students who are:
To receive your refunds, contact your school's registrar's office right away, letting them know the circumstance and requesting any paperwork needed. Submit as soon as possible.
Possible Station Assignments and Military Bases in Georgia
On any given year, hundreds of thousands of service members transfer locations and stations around the country, and around the world.
Many of which find themselves in the Peach state of Georgia.
Throughout the state of Georgia there are 13 military bases, 7 of which are Army, 3 are Air Force, 2 are Navy, and one is the Marine Corps. The names and locations are as follows:
Site for the 5th Ranger Training Battalion, Camp Frank D Merrill hosts the Training Battalion and anyone attending school to become a ranger. The University of North Georgia, Dahlonega campus, is also located in Dahlonega.
With over 182,000 acres, Fort Benning consists of active-duty members, reservists, retirees, and civilian workers, totaling more than 120,000 people.
A small satellite base that houses more than 400 active military troops, 1600 reservists, and 1600 civilians.
The largest training base, Fort Gordon hosts 40+ units from various domains and is the housings for the US Army Signal Corps. Georgia Military College, Webster, and Troy University – Fort Gordon are also located here.
Was built in 1867, was influential in both World Wars, and is currently the host of the Army Reserve Command, Army Forces Command, Army Central, and Southeast Command.
In partnering with the Hunter Army Airfield, Fort Stewart provides world-class training for military members who are ready to deploy anywhere, anytime. It is one of the largest bases in the Eastern United Stated. With online and military base options, Webster University Fort Stewart/Hunter Army Airfield provides a quality education right next door!
Serves as a landing site for NASA's Space Shuttle operations and hosts 8 permanent units.
Established in 1941, Moody Air Force Base played a key role in the Second World War as well as the Korean war.
Like Moody Air Force Base, Robins was influential in the Second World War, Korean War, Cold War, Vietnam War, as well as the Persian Gulf War. It hosts the Air Logistics Center. Georgia Military College's Warner Robins Campus is located five minutes from Robins Air Force Base.
Built in 1943, Dobbins Air Reserve Base is the largest base with over 2000 reservists and 2,500 civilians. There are over 7000 takeoffs every month.
Since 1959, NAS Atlanta has continually renovated and upgraded its systems to become one of the most advanced bases in the country. The famous recreational site Navy Lake is located here.
With over 16,000 acres, Kings Bay hosts some of the Navy's most advanced war machines, providing the Navy with everything, from ships to combat-ready fleets.
Home to one of the only Logistics Command Maintenance Centers in the country, and with over 1,000 permanent military troops and 3,000 civilian contractors and workers, Marine Corps Logistics Base manages the Easter coast's combat equipment and is the head command base for multiple facilities.
Georgia is a fantastic place to live. With its deep history of support for the military and its ongoing pursuit to provide a quality education and life after service, Georgia – like Evelyn Rollie – is committed to helping those who offer their life and service to their country. If you are fortunate enough to call yourself a resident of Georgia, don't hesitate to take full advantage of all the education and career opportunities the state has to offer. You have helped America and Georgia stay safe. Now let the Georgia Department of Veterans Affairs help you in the next phase of your life.
Military Friendly Colleges in Georgia that Accept GI Bill® and Yellow Ribbon Program Benefits
Of the more-than 2,000 colleges and universities that participate in the Yellow Ribbon Program, only around 500 provide full funding and place no limits on the number of eligible students who can take advantage of it. These schools ensure that every eligible veteran who enrolls can count on full coverage of all tuition costs that exceed GI Bill® limits.
You'll be glad to know that a number of those military friendly colleges and universities are located right here in Georgia:
American Intercontinental University
business
criminal justice
design
education
healthcare management
IT
visual design
interior design
marketing
animation and effects
film and production
gaming and technology
fashion
culinary
Accounting
Art (Visual)
Biblical Studies and Ministries
Biology
Business Administration
Business with Sales Management Specialization
Business with Supply Chain Management Specialization
Chemistry
Classical Education
Computer Information Systems
Computer Science
Creative Writing
Criminal Justice
Dance
Digital Media
Elementary Education
Engineering (Dual Degree)
English
Film Production
Global Mathematics
Global Psychology
Graphic Design
Health Administration
History
Intercultural Studies
Interdisciplinary Studies
International Studies
Leadership and Coaching
Mathematics
Mathematics with Actuarial Science Specialization
Music
Nursing: BSN / RN to BSN
Political Science
Psychology
Public Relations
Social Work
Sports Management
Sports Medicine and Exercise Science
Theatre
Tradigital
Pre-Professional Programs
Associate of Arts
Associate of Arts in Biblical Studies
Associate of Arts in Business
Bachelor of Arts in Applied Psychology
Christian Ministries Concentration
Criminal Justice Concentration
Human Services Concentration
Bachelor of Arts in Biblical Studies
Human Services Concentration
Bachelor of Arts in Human Services
Christian Ministries Concentration
Criminal Justice Concentration
Bachelor of Arts in Interdisciplinary Studies
Bachelor of Business Administration
IT Management for Business Leaders Concentration
Bachelor of Science in Accounting
Bachelor of Science in Hospitality Management
Bachelor of Science in Management
Criminal Justice Concentration
IT Management for Business Leaders Concentration
Bachelor of Science in Nursing – RN to BSN
Bachelor of Health Administration
Certificate in Accounting
Certificate in Biblical Studies
Graduate Certificate in Finance
Graduate Certificate in Health Administration
Graduate Certificate in Human Resources
Graduate Certificate in Leadership
Graduate Certificate in Public Administration
Graduate Certificate in Sports Administration
Doctor of Business Administration
Doctor of Education in Educational Leadership
Education Specialist Degree in Educational Leadership
Entrepreneurial MBA
Master of Arts in Biblical and Theological Studies
Master of Arts in Teaching
Master of Business Administration
Finance Concentration
Health Administration Concentration
Human Resources Concentration
Leadership Concentration
Project Management Concentration
Public Administration Concentration
Sports Administration Concentration
Master of Education – Curriculum and Instruction
Educational Technology
Master of Education in Reading Literacy
Master of Education
School Leadership and Supervision
Master of Health Administration
Master of Public Administration
Finance Concentration
Human Resources Concentration
Master of Science in Information Technology Management
Master of Science in Leadership
Human Resources Concentration
Ministry Concentration
Public Administration Concentration
Master of Sports Administration
Mississippi Teacher Certification
Online High Scholars Dual Credit for high school students
College of Health Professions
Fort Stewart / Kings Bay / Savannah, GA
Business Administration
Computer & Mathematical Sciences
Education
History, Philosophy, Political Science & Criminal Justice
Language & Communication Studies
Nursing
Physical and Biological Sciences
Psychology, Sociology & Human Services
Visual Arts & Music
Devry University (Keller Graduate School Of Management Decatur)
Alpharetta / Atlanta / Decatur / Duluth / Stockbridge, , GA
Technology
Engineering
IT and Networking
Network Systems Administration
Business
Healthcare
Business
Computer Information Systems
Healthcare Administration
Accounting
Liberal Arts
Media Arts
Medical Billing and Coding
Business Essentials
Cloud Computing
MBA
Accounting
Project Management
Technology
Business
Healthcare
Public Administration
Human Resource Management
Human Resources Management
Project Management
Healthcare
CPA Preparation
Big Data and Analytics
Entrepreneurship
Global Supply Chain Management
Heavy Equipment Colleges Of America Georgia
Certificate of Heavy Equipment Operations – Level I
Certificate of Heavy Equipment Operations – Level ll
Certificate of Heavy Equipment Operations – Mobile Crane
Certificate of Heavy Equipment Operations – Lattice Boom Crawler Crane
Associate of Occupational Science in Heavy Equipment
Business
Education
Fine and Performing Arts
Humanities and Social Sciences
Mathematics and Sciences
Nursing
The School of Arts and Humanities
The McCamish School of Business and Sport Studies
The Price School of Education
The School of Mathematics and Sciences
The Cauble School of Nursing and Health Sciences
The School of Performing Arts
The School of Professional Studies
Savannah Technical College
Accounting
Air Conditioning
Aircraft Technology
Aviation Maintenance
Advanced Aviation Maintenance
Avionics
Automotive Technology
Barbering
Basic Law Enforcement- Peace Officer Academy
Business Management
Business Technology
Commercial Truck Driving
Computer Support
Construction Management
Cosmetology
Criminal Justice
Culinary Arts
Cyber and Related (Information Technology, Networking, Computer Support)
Cyber Forensics
Cybersecurity
Dental Assisting
Dental Hygiene
Drafting
Early Childhood Care and Education
Early College Essentials
Economic Development
Electrical/Computer Engineering
Electrical Technology
Electrical Utility Technology
Emergency Medical Services Professions (EMT, AEMT, Paramedicine)
Film-Savannah Film Academy
Fire Science
Health Care Assistant
Health Care Science
Historic Preservation
Hospitality – Hotel, Restaurant and Tourism Management
Industrial Maintenance Systems
Information Technology
Interdisciplinary Studies
Logistics Management
Marketing Management
Medical Assisting
Medical Coding/Insurance Data Entry
Networking
Nurse Aide (Accelerated)
Paralegal Studies
Phlebotomy
Practical Nursing
Precision Machining and Manufacturing
Precision Manufacturing
Surgical Technology
Technical Specialist
Technical Studies
Welding and Joining Technology
School of Business
School of Computer Science and Engineering
School of Physical Therapy
School of Pharmacy
School of Physician Assistant Studies
Allied Health
Ministry
School of Legal Studies
School of Nursing
School of Education
Business & Technology
Counseling and Psychology
Criminal Justice and Legal Studies
Healthcare
Nursing
Pharmacy
Public Administration
Public Health
Theology
Augusta / Atlanta / Columbus / Douglasville / Lithonia / Morrow / Roswell / Savannah, GA
Associate in Arts in Accounting
Associate in Arts in Acquisition and Contract Management
Associate in Arts in Business Administration
Associate in Arts in Information Technology
Associate in Arts in Marketing
Bachelor of Applied Science in Management
Bachelor of Business Administration
Bachelor of Science in Accounting
Bachelor of Science in Criminal Justice
Bachelor of Science in Information Technology
Certificate of Education in Corporate Learning
Certificate of Education in Educational Administration
Diploma in Acquisition Contract Management
Graduate Certificate in Digital Entrepreneurship
Graduate Certificate in Entrepreneurial Leadership
Graduate Certificate in Finance and Accounting for Entrepreneurs
Graduate Certificate in Marketing and Branding for Entrepreneurs
Jack Welch MBA
Jack Welch Management Institute Executive Certificates
Jack Welch Management Institute Graduate Certificates
Joe Gibbs Performance Management Certificate
Master of Business Administration
Master of Business Administration
Master of Education
Master of Health Services Administration
Master of Human Resource Management
Master of Public Administration
Master of Science in Accounting
Master of Science in Information Security and Assurance
Master of Science in Information Systems
Master of Science in Management
Administration
Biology
Biomedical Laboratory Science
Business Administration MBA
Counseling
Computer Systems Management
Creative Technologies
Criminal Justice
Education –Curriculum & Instruction
Educational Leadership
Elementary Education
Middle Grades – Language Arts
Middle Grades – Mathematics
Middle Grades – Science
Secondary – English
Secondary – Mathematics
Teacher Leadership
Master of Arts in Teaching – Elementary Education
Master of Arts in Teaching – Pedagogy
Exercise & Sport Science
Homeland Security
Human Resource Management
Humanities
Interdisciplinary Studies
Justice Administration
Law Enforcement
Liberal Studies
Literature and Media
Management
Management Marketing
Medical Laboratory Science
Natural Resources and Conservation Management
Nursing RN- BSN
Nursing RN-MSN
Nursing MSN
Nursing MSN-MBA
Psychology
Rehabilitation Studies
Social Work
Supply Chain Management
Albany / Atlanta / Augusta / Brunswick / Columbus, GA
College of Arts & Sciences
College of Communications & Fine Arts
College of Education
College of Health & Human Services
Sorrell College of Business
University of Maryland Global Campus
Fort Benning / Ft Gordon, GA
Business & Management
Cybersecurity
Data Analytics
Education & Teaching
Healthcare & Science
IT & Computer Science
Liberal Arts & Communication
Public Safety
Sandy Springs / Augusta / Columbus, GA
Business
Criminal Justice
Education
Healthcare
Nursing
Psychology
Behavioral Sciences
Liberal Arts
Technology
RN to BSN
MBA
Health Administration
Information Systems
Criminal Justice and Security
Business Fundamentals
Ft Gordon / Hunter AAF / Fort Stewart / Moody AFB, GA
Advertising and Marketing Communications
Counseling
Criminal Justice
Cybersecurity
Data Analytics
Education
Educational Leadership
Health Administration
Human Resources Development
National Security Studies
Management & Leadership
Marketing
MBA
Media Communications
Nurse Anesthesia Practice
Procurement and Acquisitions Management