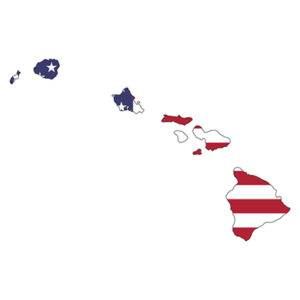 For well over a hundred years, Hawaii has played a significant role in America's defensive posture in the Pacific. Since 1898, when the first American soldiers arrived in Hawaii, the U.S. Armed Forces have had a strong presence here – a presence made even stronger by the contributions of the Hawaiian people.
<!- mfunc feat_school ->
Featured Programs:
Sponsored School(s)
<!- /mfunc feat_school ->
During World War II, over 2,000 Native Hawaiians served in the United States Army and played a key role in ending the Great War. In December of 1943, with hopes of finally bringing an end to the fighting in the Pacific theater, Camp Tarawa in Waimea started training some 50,000 men.
Over the next two years, Marines used Camp Tarawa as a preparational battle ground that would train service members destined for the final battles to be fought in Saipan, Tinian, and Iwo Jima. Native Hawaiians such as Willie Hokoanna of Hilo fought bravely at Saipan, earning the Distinguished Service Cross and eventually being awarded the Silver Star alongside Captain Alexander Kahopea and Sargent Samuel Kamuela English – men whose names still evoke respect on the islands today.
Today, over 67,000 Asian Americans and Pacific Islanders serve in the U.S. military, close to 12,000 of which are officers, according to VA statistics. With more than 13 bases throughout the islands, at least one from each branch, and over 112,000 military veteran residents (roughly 7.5% of Hawaii's population), Hawaii is still playing a major role in protecting the Pacific, and still actively supports its large veteran community.
With such a large percentage of its people and land dedicated to national defense and military service, the state's colleges and universities have joined in to work with the Hawaii Office of Veterans Services to provide funding, scholarships, and other benefits to the many military men and women of Hawaii.
Hawaii's Office of Veterans Services Military Education Benefits
Military veterans who meet the full eligibility requirements for educational benefits through the GI Bill®, have access to a tuition-free college education at state schools, and even get help with housing, books and supplies.
In addition, service members and veterans that call Hawaii home are eligible for state level military education benefits that include everything from residential tuition rates for those that don't meet the requirements for full coverage under the GI Bill®, to honorary high school diplomas for the Greatest Generation of veterans who were drafted or volunteered before graduating.
Residential Tuition Rates for All Service Members and Veterans
To help support the many men and women who have chosen to forgo their education and serve their country, the state of Hawaii offers residency to any and all military service members who are stationed in the Aloha State, as well as to any non-resident veterans and stationed military dependents.
Gaining Hawaii residency allows you to access your Post 9/11 GI Bill® benefits at Hawaii colleges and universities while also providing you the opportunity to apply for and gain Hawaii-specific educational benefits.
To qualify for resident tuition rates, service members must be one of the following:
Nonresident veterans can qualify for resident tuition, as long as you meet one of the following requirements:
Authorized dependents who are nonresidents of Hawaii can qualify for resident tuition while their parent or guardian is on active duty assignment in Hawaii.
To apply for residency tuition, contact your desired school's registrar's office and ask for a list of the required worksheets and documents needed to apply. Submit the required paperwork as quickly as possible.
Hawaii Kupono Diploma Program for Wartime Veterans Through the Department of Education
Oftentimes, before we can start building a better future, we need to strengthen our foundation. At other times, we simply want to fulfill a life-long dream or obligation that was disrupted by war.
The Hawaii State Department of Education Kupono Diploma Program understands this.
For those who have served in WWII, the Korean War, or the Vietnam, war, this program will grant you an honorary high school diploma, allowing you to fulfill a life-long goal or commitment and/or continue to build and plan for a better future.
To qualify, you must meet the following criteria:
Qualifying veterans who have successfully completed a General Education Diploma (GED) program may also qualify for an honorary high school diploma. Diplomas can also be awarded posthumously or to family members on the veteran's behalf.
To apply, send the completed application and proof of honorable discharge to one of the following:
Hawaii State Department of Education
Kupono Diploma Program
PO BOX 2360, Honolulu, HI 96804
Email: doe_info@hawaiidoe.org
Hawaii National Guard State Tuition Assistance Program (STAP)
The Hawaii Army National Guard State Tuition Assistance Program can waive your tuition! If you are an eligible member who has completed both Basic Combat Training and Advanced Individual Training, STAP will cover 100% of your tuition (for community college students) and 50% of your tuition, if you choose to attend a four-year university.
To be eligible for STAP, you must fulfill the following:
Hawaii Interstate Compact on Educational Opportunities for Military Children (MIC3)
The purpose of this agreement is to ensure that all children of military families can make a smooth and seamless transitions from one school to another by:
As you enroll your child into their new school, be prepared to provide the following information:
Possible Station Assignments and Military Bases in Hawaii
Hawaii is a tiny chain of islands known for its beaches, surfing, and historical involvement in World War II. What is often overlooked is the strong military presence and crucial role Hawaii plays in protecting the Pacific, continental US, as well as the rest of the world.
With such a presence, with at least one base from each branch of the military represented, it is not uncommon for military service men and women to find themselves stationed in one of the 13 bases located throughout the Aloha State.
Fort Shafter is home to the US Army Pacific Command, the MACOM of US Army Forces for the Pacific Region and the Army Corps of Engineers Pacific Ocean Division. After the attack on Pearl Harbor in 1941, Fort Shafter was called upon to defend the southern and eastern coasts of Oahu.
The largest Army post in Hawaii, Schofield Barracks is named after LTG John M. Schofield who saw the importance of such a defense station, back in 1872. Construction began in 1909 and has been home for the 25th Infantry division since 1941. The Command Headquarters for the United States Army as well as the 8th Theater Sustainment Command are also located here.
The largest and most important hospital in the Pacific Rim, Tripler Medical Center Army Base was designed for humanitarian acts in disastrous situations and works in close collaboration with other command centers, universities, and medical centers. It was recognized by the United Nations as a Peace Operations Institute, making it the only institute recognized as such, anywhere in the United States.
With more that 1,400 acres and located next to Schofield Barracks, Wheeler Army Airfield hosts the 193rd Aviation Regiment, Detachment 55 Operational Support Airlift, The Defense Information Systems Agency and the 169th Aircraft Control and Warning Squadron of the Hawaii Air National Guard. Its primary mission is to protect and support the aerial units in the Asian Pacific area of command.
The largest instrumented multi-environmental range in the world, the Barking Sands Navy Station houses the Pacific Missile Range Facility Barking Sands (PMRF) where crews can run air, space, surface, and subsurface operations simultaneously in over 1,100 square miles of underwater range and 42,000 square miles of controlled airspace. It is considered one of the most importance military facilities in the US Navy. Barking Sands is also near the University of Hawaii: Kauai Community College.

Responsible for all communicational services and systems throughout the Pacific, NCTAMS PAC supports all operations led by the Department of Defense.
Considered the most important base of American wars, it as also one of the largest in the world. With more the 2.5 million passengers a year, 200k vehicles, and 65k boat runs, NS Pearl Harbor operates much like a large city.
After the attack on Pearl Harbor, the military designed the Kunia Field Station underground, to keep it safe from bombings and air attacks. It is now home to 500th Military Intelligence Brigade and the Naval Security Group Activity Hawaii. The University of Hawaii-West Oahu is also located in Oahu
USCG is one of the Coast Guards biggest facilities. Always on guard and ready to support any operation in the area, USCG plays a major factor in caring for the care and protection to the surrounding communities. USCG is also near Chaminade University of Honolulu and Honolulu Community College.

Although a relatively small base, it is considered one of the most active the country as it is not only responsible for serving the state of Hawaii, it is charged with managing 22 million square miles of land and sea. It is home to several units of the 14th District, which is the largest division in the Coast Guard.
With nearly 3,000 acres, MCB hosts the 3rd Marine Regiment, Marine Aircraft Group 24 and the Combat Logistics Battalion 3. The mission of MCB is to be combat ready and provide well-being and safety for the military as well as civilians who call MCB home. The University of Hawaii at Manoa is just 30 minutes south!
First built during WWII as a training area for Marines, it is now a top-rated training facility for the Pacific region for all branches of the US Military as well as allied nations. PTA is also leading the way in environmental protection, employing over 50 experts who are dedicated to researching and protecting endangered plants and cultural resources.
Often referred to as Hickam Air Force Base, its official name – after the 2005 law realigned separate bases into 12 combined bases, is now Joint Base Pearl Harbor-Hickam. With over 28,000 acres, JPPHH is spread out over multiple locations, houses some of the Air Force's most tactical airlift capabilities, as well supports the ships of the Pacific Fleet. Hickam is also near Chaminade University of Honolulu and Honolulu Community College
Established in 1917, Bellows Air Force Station is one of the oldest bases in the United States. After being hit during the invasion of Pearl Harbor, Bellows was never been fully rebuilt. It is a training ground for active and retired military troops as well as civilians.
There are few places in the United States that can compare with the beauty and military supportive culture and services that Hawaii has to offer, and if you are fortunate enough to find yourself stationed in one of the several bases located here, do not hesitate to take advantage of the Hawaii VA educational benefits that are available to you.
Military Friendly Colleges in Hawaii that Accept GI Bill® and Yellow Ribbon Program Benefits
Of the more-than 2,000 colleges and universities that participate in the Yellow Ribbon Program, only around 500 provide full funding and place no limits on the number of eligible students who can take advantage of it. These schools ensure that every eligible veteran who enrolls can count on full coverage of all tuition costs that exceed GI Bill® limits.
You'll be glad to know that a number of those military friendly colleges and universities are located right here in Hawaii:
Associate:
Business Administration
Criminology and Criminal Justice
Early Childhood Education
Environmental + Interior Design
Liberal Arts
Natural Sciences
Bachelor's:
Accounting
Behavioral Sciences
Biochemistry
Biology
Business Administration
Chemistry
Communication
Community and Public Health
Computer Science
Criminology and Criminal Justice
Data Science Analytics and Visualization
Early Childhood Education for Oceania (Chuuk students)
Elementary Education
English
Environmental + Interior Design
Environmental Science
Environmental Studies
Forensic Sciences
Historical and Political Studies
Integrated Marketing
Interdisciplinary Studies
International Studies
Nursing
Psychology
Religious Studies
Honolulu Community College
Liberal arts
Career and technical education
University of Hawaii Maui College
Associate and Certificate
Accounting
Administration of Justice
Agriculture & Natural Resources
Automotive Technology
Business Administration
Business Technology
Construction Technology
Creative Media
Culinary Arts
Dental Hygiene
Early Childhood Education
Electronic & Computer Engineering Technology
Fashion Technology
Hawaiian Studies
Hospitality & Tourism
Human Services
Liberal Arts
Marine Options Program
Natural Science
Nursing
Visual Arts
Bachelor's
Applied Business & Information Technology
Sustainable Science Management (SSM)
University Of Maryland Global Campus Eglin
Honolulu / Pearl City, HI
Business & Management
Cybersecurity
Data Analytics
Education & Teaching
Healthcare & Science
IT & Computer Science
Liberal Arts & Communication
Public Safety
Business
Criminal Justice
Education
Healthcare
Nursing
Psychology
Behavioral Sciences
Liberal Arts
Technology
RN to BSN
MBA
Health Administration
Information Systems
Criminal Justice and Security
Business Fundamentals
Windward Community College
agriculture
animal sciences
art
business
creative media
Hawaiian studies
information and computer sciences
music
natural sciences
psychology