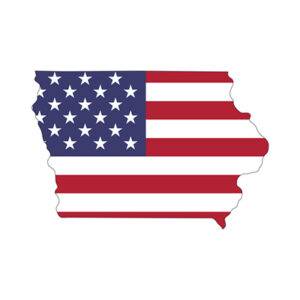 When John Gaultier endured the worst World War II had to offer, he didn't consider the effects it would have on him later in life. He simply did his duty. Just like his father did during World War I.
<!- mfunc feat_school ->
Featured Programs:
Sponsored School(s)
<!- /mfunc feat_school ->
Years later, however, after returning from the war, he tried to pick up the pieces. It wasn't easy. He struggled to sleep, hold a job, or maintain his marriage. And after several years, he began to lose hope. Then, at the constant request of his old high school history teacher and through the support of the Iowa City "My Life, My Story" project, Gaultier began to share his stories, his memories, and his life's dreams.
He began volunteering and meeting regularly with other veterans, sharing his story, and listening to theirs. He began to open up. Over time, he began to heal.
Returning from war can be a difficult transition. From emotional trauma to educational financial hurdles, finding life after the military can be a daunting task. The Iowa Department of Veteran Affairs (IDVA) knows this and believes that you do not have to walk the journey alone.
In conjunction with Iowa state universities and colleges, the IDVA is working diligently to provide you with an easy and largely dept-free path to a quality education and life after the military.
Iowa Department of Veteran Affairs (IDVA) Military Education Benefits
To help pay for college, veterans are eligible for educational benefits provided by federally funded programs such as the GI Bill® and the Federal Tuition Assistance program, both of which offer assistance in tuition and fees, housing, books and supplies and more.
In addition, Iowa veterans, their spouses, and their dependents are eligible for Iowa specific aid programs and scholarships. For military dependents of fallen service members and vets that may not meet the requirements for full in-state tuition coverage under the GI Bill®, these state benefits can help carry the burden of paying for a college degree.
Children of Fallen Iowa Service Members Scholarship: Branstad-Reynolds Scholarship Fund
Funded by the Community Foundation of Greater Des Moines and for the purpose of providing post-secondary scholarships for children of deceased military parents, this scholarship seeks to subsidize the costs of tuition, books, fees, housing, tools and equipment needed for coursework, tutoring, and other educational expenses.
To be eligible, you must:
Iowa Department of Veterans Affairs
Attn: Children of Fallen Iowa Service Members Scholarship
7105 NW 70th Avenue, Camp Dodge, Building 3465
Johnston, IA 50131
You can download the application here.
War Orphans Educational Assistance
With payments of up to $11,844.00 per year in tuition assistance, the War Orphans Educational Assistance programs seeks to provide financial support to any child of a veteran who died during – or as a result of – their active federal military service in any branch of the United States Armed Forces. 
To be eligible, you must:
Iowa Commission of Veterans Affairs
7105 NW 70th Avenue
Camp Dodge – Building 3465
Johnston, IA 50131
515-252-4698 or 800-838-4692
Iowa National Guard Service Scholarship (INGSS)
INGSS is a state-funded tuition assistance program that, combined with the GI Bill® program as well as the Federal Tuition Assistance programs, can cover your educational costs. Offered to eligible National Guard Soldiers, this scholarship pays up to $2,700 per semester for full time students. Part-time students are still eligible for this grant but are paid at a reduced rate, based upon the number of classes they are taking.
To be eligible, you must:
Honorary High School Diploma Program
If you or a family member were unable to complete your high school courses and receive your diploma because of armed service enlistment, the state of Iowa will grant you an honorary high school diploma.
To be eligible, you must:
Iowa Department of Veterans Affairs
7105 NW 70th Avenue − Camp Dodge, Building 3465
Johnston, Iowa 50131
(515) 252-4698 Toll Free: 800-838-4692
Fax: (515) 727-3713
Possible Station Assignments and Military Bases in Iowa
In December of 1846, Iowa became the 29th state in the United States of America. Within ten years, it would organize the Iowa National Guard and build its first official military base. The coming generations of Iowans would continually carry the banner of pride and honor by participating in both World Wars, the Korean War, Vietnam, and the War on Terror.
Today, Iowa continues to support the Unites States Military by housing over 9,000 National Guard Soldiers and Airmen while sending over 400 Army and Airforce members to countries and camps around the world.
Iowa contains three Army bases, located throughout the state of Iowa. Their names, locations, and proximity to surrounding colleges and universities are as follows:
During World War I, Fort Des Moines helped train African American infantry and cavalry units to become Army officers. During World War II it was repurposed as a Woman's Army Corp training center and is now home of the Army Reserve and part of Camp Dodge, an area that includes the Fort Des Moines Museum and Education Center. Fort Des Moines is just over 5 miles from Des Moines which is the home of Drake University, Grand View University, and Mercy College of Health and Sciences.
Established in 1940, IAAP started producing ammunition almost immediately to support the efforts of WWII. It now manufactures and delivers large caliber items for the Department of Defense, including tank ammunition, mortars of medium and large caliber, and missile warheads. Located in Des Moines County and near the city of Burlington, IAAP is surrounded by educational opportunities, including Iowa Wesleyan University, Monmouth College, and Franklin University.

Named after Brigadier General Grenville M. Dodge for his role in organizing the Iowa National Guard in 1856, Camp Dodge was activated during World War I as a training ground for the National Guard. By the end of World War II, it had expanded to include over 6,400 acres, providing military training for draftees and volunteers from Iowa, Nebraska, Minnesota, North Dakota and South Dakota. Today Camp Dodge is home to the 185th Regiment, 2nd Brigade Combat team and 34th Infantry Division as well as the Regional Training Institute which provides training for officer candidates. It is located just outside of Johnston, the capital of Iowa, and less than 10 miles from Des Moines. Nearby colleges include Des Moines Area Community College, Grand View University, Mercy College of Health and Science, as well as Drake University.
Iowa is proud of its military history and the role it continues to play in defending and protecting the United States. It also takes great pride in taking care of the many Iowans who have chosen to serve. By providing special benefits such as a lifetime hunting and fishing licenses to veterans, military retirement exemptions, homeownership assistance, educational benefits and more, the Iowa Department of Veteran Affairs is committed to supporting Iowa veterans transitioning to careers and lives after military service.
Military Friendly Colleges in Iowa that Accept GI Bill® and Yellow Ribbon Program Benefits
Of the more-than 2,000 colleges and universities that participate in the Yellow Ribbon Program, only around 500 provide full funding and place no limits on the number of eligible students who can take advantage of it. These schools ensure that every eligible veteran who enrolls can count on full coverage of all tuition costs that exceed GI Bill® limits.
You'll be glad to know that a number of those military friendly colleges and universities are located right here in Iowa:
School of health sciences
Business
Communication Arts
Education
General Education
Health Sciences
Human Services
Management
Marketing
Nursing Sciences
Social Services
Technology
Wellness
Storm Lake / Carroll / Council Bluffs / Creston / Denison / Emmetsburg / Estherville / Fort Dodge / Iowa Falls / Marshalltown / Mason City / Newton / Ottumwa / Spencer / Spirit Lake, IA
Harold Walter Siebens School of Business
School of Education
School of Liberal Arts
School of Science
Accounting
German Studies
Actuarial Science
History
Anthropology (Cultural)
Information Systems
Art
International and Global Studies
Athletic Training
Mathematics
Biochemistry
Music
Biology
Music Education
Business Management
Musical Theatre
Chemistry
Natural Science
Communication Studies
Philosophy
Computer Science
Physics
Economics
Political Science
Education (Elementary)
Psychology
Engineering
Religious Studies
English
Self-Designed Studies
Environmental Studies
Social Science
Exercise Science
Sociology
French & Francophone Studies
Spanish
American Politics and Public Policy
Anthropology
Archaeology
Art: Studio
Art History
Biochemistry and Molecular Biology
Biology
Business
Business: Actuarial Science
Business: Analytics
Business: Finance
Business: Management
Business: Personnel Management
Chemistry
Civic Engagement
Classical Studies
Computer Science
Dance
Data Science
Ecology and Evolutionary Biology
Economics
Education: Elementary
Education: Secondary
Engineering (B.S.E. or Bachelor of Science in Engineering)
Engineering Sciences
English
English: Creative Writing
English: Literary Studies
Environmental Justice and Sustainability
Environmental Science and Sustainability
Environmental Studies
French
Gender, Sexuality, and Women's Studies
Geology
German Studies
History
International Relations
International Relations and Comparative Government
Kinesiology: Exercise Science
Kinesiology: Physical Education
Latin American Studies
Mathematics & Statistics
Medieval & Early Modern Studies
Music (BA)
Music (BM): Music Education
Music (BM): Performance
Musical Theatre (B.F.A.)
Philosophy
Physics
Political Thought
Politics
Psychology: Behavioral Neuroscience
Psychology Specialist
Psychological Services
Psychology
Race, Ethnicity, and Social Justice
Religion
Russian
Russian Studies
Sociology
Sociology and Anthropology
Spanish
Statistics (Applied)
Sustainability, Climate Change, and Geology
Theatre and Dance
Health and medical
MSN: Master's of Science in Nursing
MPH: Community and Behavioral Health
MPH: Epidemiology
MPH: Occupational and Environmental Health
Medical Laboratory Science and Medical Technology
Pre-Dentistry
Pre-Health Administration/Management
Pre-Medicine
Pre-Occupational Therapy
Pre-Pharmacy
Pre-Physical Therapy
Pre-Physician's Assistant
Pre-Social Work/Human Services
Pre-Veterinary Medicine
Pathways to graduate studies
Pre-Architecture
Pre-Law
Pre-Theology
Art and Design
Biology
Business Administration
Chemistry/Physics
Communication
Computer Science
Criminal Justice and Sociology
Education
English
History
Graduation with Honors
Kinesiology and Health Promotion
Liberal Arts
Mathematics
Modern Languages
Music
Nursing
Organizational Studies
Paralegal Studies
Political Science
Psychology and Human Services
Social Work
Theatre Arts
Theology and Philosophy
biology
business administration
criminal justice
digital media design
educational services
elementary education
exercise science and wellness
humanities
human services
music (k-12 licensure)
music
nursing (RN to BSN)
nursing (pre-licensure)
physical education
secondary science education
secondary business education
psychology
Accounting
Analytics
Applied Physics
Athletic Training 3+2 (Bachelor of Arts in Kinesiology + Master of Athletic Training)
Biochemistry
Biological Research
Biology
Business Administration
Business Analytics
Catholic Studies
Chemistry
Coaching
Computer Science
Criminal Justice
Data Science
Economics
Education – Elementary
Education – Secondary
Engineering (Mechanical, General w/ other tracks)
English – Creative Writing
English – Literature
Ethics
Finance
Financial Planning and Wealth Management
Gender Studies
History
Instrumental Music
Insurance and Risk Management
International Studies
Irish Studies
Journalism
Kinesiology
Management Information Systems
Marketing
Mathematics
Media Studies
Music
Music – Liturgical
Neuroscience
Nursing 3+2 (Loras Bachelor's degree in select major + NICC degree in Nursing)
Peace and Justice
Philosophy
Politics
Psychology
Public Health
Public Relations
Racial Justice
Religious Studies and Theology
Rhetoric & Public Writing
Social Work
Sociology
Spanish
Sport Management
Sustainability
Vocal Music
Law
Pre-Health Professionals
Chiropractic
Dentistry
Medicine
Nursing
Occupational Therapy
Optometry
Pharmacy
Physical Therapy
Physician's Assistant
Veterinary Medicine
Masters
Master of Science in Applied Analytics
Master of Arts in Applied Psychology
Master of Athletic Training
Master of Science in Biomedical Sciences
Master of Arts in Coaching Leadership
Master of Arts in Counseling
Master of Arts in School Counseling
Accounting
Africana Studies
Applied Leadership Studies
Anthropology
Art
Art History
Biology
Chemistry
Chinese
Classical Studies
Communication Studies
Computer Science
Counseling
Dance
Data Science
Economics
Education
English
Environmental Studies
Exercise Science
Foreign Culture
French
German
Global Health
History
Identity Studies
International Business
International Studies
Journalism
Law and Values
Linguistics
Management
Mathematics
Mathematics/Statistics
Museum Studies
Music
Music Education
Musical Theatre
Neuroscience
Nordic Studies
Nursing
Paideia
Philosophy
Physics
Political Science
Psychology
Religion
Social Welfare
Social Work
Sociology
Spanish
Theatre
Visual Communication
Pre-Professional Programs
Pre-Dentistry
Pre-Engineering
Pre-Law
Pre-Medicine
Pre-Ministry
Pre-Optometry
Pre-Pharmacy
Pre-Physical Therapy
Pre-Veterinary Medicine
Maharishi International University
Art
Business Administration
Computer Science
David Lynch Graduate School of Cinematic Arts
English: Creative Writing & Literature
Exercise & Sport Sciences
Maharishi Vedic Science
Mathematics
Cinematic Arts & New Media
Physics
Physiology & Health
Regenerative Agriculture
Sustainable & Regenerative Living
Cedar Rapids / Urbandale / Mason City, IA
Aviation
Business
Communication
Criminal Justice
Education
Fire Science
Health Sciences
Human Services
Information Technology
Legal Studies
Nursing
Professional Studies
Psychology
Public Policy
Ministry and Leadership
C. Peter Wagner Ministry Programs
Department of Biology & Environmental Science
Department of Business Administration & Economics
Department of Chemistry
Department of Computer Science
Department of English
Department of Graphic Design
Department of History
Interdisciplinary Studies Program
Department of Mathematics
Department of Multimedia Communication
Department of Music
Department of Philosophy
Department of Physics
Department of Political Science
Department of Psychology
Department of Religion
Department of Sociology & Criminal Justice
Department of Sport Science & Health Education
Department of Teacher Education
Department of Theatre Arts
Department of World Language and Culture Studies
BSN
Bachelor of Health Science
ASN
AS in Radiologic Technology
AS in Respiratory Care
Advanced Radiology Specialties
Certificate in Medical Laboratory Science
Certificate in Phlebotomy
Clinical Pastoral Education