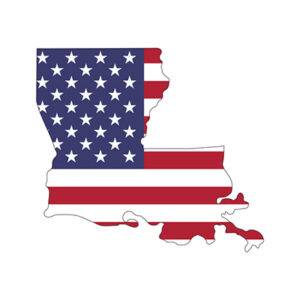 Louisiana is steeped in military history. Since the Battle of New Orleans – the final major battle of the War of 1812 and General Andrew Jackson's victory over the British, Louisiana has been the site of major military conflicts in our nation's history. From the Civil War's fall of New Orleans, the Siege of Port Hudson, and the Red River Campaign to the Louisiana Maneuvers (1940 – 1941) of WWII, Louisiana has an illustrious military history that continues today through the state's many military installations and bases.
<!- mfunc feat_school ->
Featured Programs:
Sponsored School(s)
<!- /mfunc feat_school ->
Whether you're an active duty service member stationed in Louisiana, a member of Louisiana's National Guard, or a veteran who settled here after your retirement from the service, you'll be met with outstanding resources and support aimed at helping you throughout your academic journey and as you work toward a better career in the military or a whole new career outside of the military.
In addition to the federal benefits through the VA you likely qualify for, you'll have access to a number of state-level educational benefits that are reserved only for state residents and those working in a military capacity in the state. There's a lot to sort through and an exciting number of opportunities and military friendly colleges here that will make earning your degree easier than ever, so we've broken it all down to give you a good, running start at a degree from a Louisiana military friendly college.
Louisiana Department of Veterans Affairs (LDVA) Military Education Benefits
The Louisiana Department of Veterans Affairs (LDVA) helps all residents of Louisiana who served in the military forces in the U.S. during any periods of service, as well as their dependents and beneficiaries (Louisiana is home to more than 81,000 veterans and their families). The LDVA is there to ensure you understand and have access to all types of benefits you qualify for, including housing, disability, long-term care, healthcare, and education benefits.
LDVA Veterans Assistance Counselors are there to assist you as you learn about the educational benefits – both federal and state-level – you're eligible for. One of the first things you'll want to know is that Louisiana provides in-state tuition status to all veteran and active-duty military who attend a Louisiana college or university.
State Tuition Exemption Program (STEP)
The Louisiana National Guard offers the State Tuition Exemption Program (STEP) for the more than 11,000 National Guard members in the state. Through the STEP program, members of the National Guard can have 100 percent of their tuition costs waived at Louisiana institutes of higher learning. Eligible Guardsmen can use up to 15 semesters (20 quarter credits) toward an associate, bachelor's, or master's degree. To qualify, they must be actively drilling, in good standing with their university, and a resident of Louisiana.
Louisiana Dependent Tuition Exemption (Title 29)
Surviving spouses of deceased or disabled war veterans and children of vets who have at least a 90% service-disabled rating and children of war veterans who have a 100% disability rating are eligible for a dependent tuition exemption through the LDVA. This benefit includes the exception of tuition and select fees.
Children up until the age of 25 can qualify for this benefit, with no age limit on the surviving spouse. If you qualify, you'll receive a Fee Exemption Certificate from the LDVA.
Louisiana Department of State Civil Service
Louisiana state and civil service departments provide veterans who served honorably in the U.S. military with a five to ten-point preference on Civil Service examinations. In some cases, veterans who have been honorably discharged and served at least 90 days of active duty may also be exempt from taking the required Civil Service examinations.
Louisiana Business and Career Solutions Centers
The Louisiana Workforce Commission operates Louisiana Business and Career Solutions Centers throughout Louisiana. These local offices help veterans find employment and apprenticeship programs.
Possible Station Assignments and Military Bases in Louisiana
A career in the military may take you to a military base in Louisiana. If you're actively serving in the military here, you'll enjoy the state-level educational benefits provided here, as well as in-state tuition to all state colleges and universities. And if you're a veteran who has settled in Louisiana after your time in the military, you'll qualify for a variety of state benefits, too.
The Air Force, Army, and Navy are all represented in Louisiana.
Barksdale Air Force Base is home to the 2nd Bomb Wing, which conducts missions alongside three other squadrons: the 11th Bomb Squadron, the 20th Bomb Squadron, and the 96th Bomb Squadron. The 2nd Bomb Wing is the largest bomb wing in the Air Force Global Strike Command and includes more than 8,500 active-duty, Air Force reserve members, and civilians.
The Air Force Global Strike Command is another major command at Barksdale. It includes nearly 34,000 Airmen and civilians.
Fort Polk Army Base is home to the U.S. Army Joint Readiness Training Center. It also serves as a training site for brigade teams preparing for deployment. Some of the units that call Fort Polk home include:
3rd Brigade Patriots, 10th Mountain Division
46th Engineer Battalion
519th Military Police Battalion
5th Aviation Battalion
115th Combat Support Hospital
The Naval Air Station Join Reserve Base serves all active-duty and reserve components of all branches of the armed forces. It's unique in that it is the first in the country to be planned and built to function as a joint air reserve training center.
The primary mission of the NAS JRB is to train Naval Reservists and to assist with homeland security air defense through the Louisiana Air national Guard and search and rescue efforts carried out by the U.S. Coast Guard Air Station.
NAS JRB is also home to:
Space and Navy Warfare Systems Center
Naval Air Logistics Office
Fleet Readiness Center Mid -Atlantic Site New Orleans
Navy Operational Support Center
Military Friendly Colleges in Louisiana that Accept GI Bill® and Yellow Ribbon Program Benefits
Of the more-than 2,000 colleges and universities that participate in the Yellow Ribbon Program, only around 500 provide full funding and place no limits on the number of eligible students who can take advantage of it. These schools ensure that every eligible veteran who enrolls can count on full coverage of all tuition costs that exceed GI Bill® limits.
You'll be glad to know that a number of those military friendly colleges and universities are located right here in Louisiana:
Baton Rouge Community College
business and law
liberal arts
nursing and allied health
STEM
technical education
transportation technology
Centenary College of Louisiana
Accounting
Art and Visual Culture
Biochemistry
Biology
Business Administration
Chemistry
Communication Arts Program
Cross-Disciplinary Studies
Economics
Education
Engineering
English
Foreign Languages
Geology
History
Mathematics
Museum Management
Music
Neuroscience
Philosophy
Political Science
Psychology
Religious Studies
Sociology
Theatre
Trek
Wellness and Athletics
College of Health Professions
Louisiana State University Shreveport
College of Arts and Sciences
College of Business
College of Education and Human Development