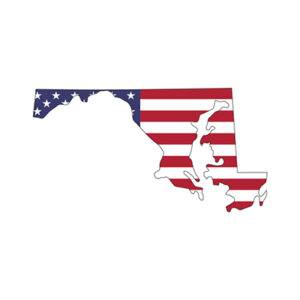 Between Baltimore and Annapolis, there's a lot that comes to mind when you think of Maryland's military history.
During the American Revolution, Maryland's militia men displayed incredible valor during the Battle of Long Island in 1776. Remembered as the "Maryland 400" this battalion made repeated bayonet charges against a better-trained, larger British contingent. Holding the Maryland Line, the colony's regiments played a seminal role in the battles that would set the tone for the military culture that developed here over the generations.
<!- mfunc feat_school ->
Featured Programs:
Sponsored School(s)
<!- /mfunc feat_school ->
With the Naval Academy in Annapolis and more than a dozen other installations around the state, military service intersects with the way of life here, and for a lot of families, is simply part of what it means to call Maryland home.
Many foreign wars have come and gone in the generations since the Maryland 400 held that line, and every single one of them saw countless Marylanders go off to serve and sacrifice with that same level of selfless duty in the face of impossible adversity. But one thing that hasn't changed here in the Old Line State is that service members, veterans and their families get the respect and support they deserve, both while in the service and while transitioning back to civilian life.
Maryland Higher Education Commission's Veterans and Dependents' Benefits
The Maryland Higher Education Commission (MHEC) acts as the official State Approving Agency (SAA) for the Maryland Department of Veterans' Affairs. It overseas 400 postsecondary institutions, determining which schools are GI Bill®-approved.
The MHEC also offers scholarships and other programs to veterans and eligible dependents through its Office of Student Financial Assistance. These programs are designed to augment popular federal VA benefits programs, helping to make college more accessible to more former service members and military affiliated families in Maryland.
Edward T. and Mary A. Conroy Memorial Scholarship Program and Jean B. Cryor Memorial Scholarship Program
These generous scholarships are designed specifically for children, step-children, and surviving spouses of veterans who died in service to our country. In addition, dependents and spouses of the following individuals are also eligible:
If you are a resident of Maryland and your parent, adoptive parent, or spouse was killed in the 9/11 attacks, you're also eligible for this scholarship.
Applying for the Conroy and Cryor Scholarship Programs
High school seniors, as well as full-time and part-time undergraduate and graduate students whose parent has made the ultimate sacrifice, are eligible to apply for the Conroy and Cryor Scholarship Programs.
The scholarships aren't based on financial need, so you won't have to provide proof of household income or any such details in your application.
You can apply for the scholarship through the financial aid office of the college or university that you attend or were recently accepted to. Every student must submit their applications before July 15 of each year to receive funds for the following academic year. Note that the Maryland Higher Education Commission or its Office of Student Financial Assistance do not process the applications: your school does.
You must attend a postsecondary institution in the state to receive an award from the Conroy or Cryor Scholarship Programs. Out-of-state schools don't qualify.
How Much Do the Conroy and Cryor Scholarship Programs Award?
These scholarships cover your full tuition and mandatory fees or up to $19,000, whichever is less. For example, if your college's tuition costs $24,000, you'll still owe the school $5,000 (plus whatever fees). However, it's unlikely the scholarship won't cover your full tuition and fees, as you'll be paying an in-state tuition rate.
There is an exception to the $19,000 limit. If you attend the University of Maryland University College or the University of Maryland, Baltimore, the scholarships will cover your full tuition and fees. The exception exists because those two schools have the highest annual expenses for full-time resident undergrads than any other schools in the state.
Veterans of Afghanistan and Iraq Conflicts (VAIC) Scholarship Program
The VAIC program is structured to provide financial assistance to vets, active-duty service members, their spouses, and biological dependents. Eligible personnel include any individuals who served at least 60 days in Afghanistan after October 24, 2001 or Iraq after March 19, 2003. This includes any service members who served in contiguous air space or waters.
In addition, reservists and members of the Maryland National Guard who were activated as a result of the Iraqi and Afghan conflicts qualify for the scholarship program. Like those who served in active duty, they must have served as least 60 days in those engagements.
Which Students Can Apply for the VAIC Scholarship Program?
First, you must be a Maryland resident. That includes any active-duty members stationed at one of Maryland's military bases.
Second, you must have been accepted for admission or currently enrolled in an undergrad program at an approved Maryland institution. You may also be enrolled in a 2-year certificate program from which you can transfer credits for an accredited baccalaureate program. Full-time (12+ credits per semester) and part-time (at least six credits per semester) may apply.
The Application Process for the VAIC Scholarship Program
The Maryland College Aid Processing System (MDCAPS) processes all the applications for the VAIC scholarship. When you first visit the MDCAPS system, you'll have to create a student account with a user name and password. The system will send a confirmation email, which will activate the account. After logging in, you'll be able to fill out the VAIC Scholarship application form.
Upon completing the application form, MDCAPS will present a list of required documents you'll need to upload. The documents you'll submit depends on who you are:
In all instances – whether you're a child of an armed services member, their spouse, a veteran, or active-duty – you'll need to submit documentation of your military orders. Veterans or their relatives must retrieve the DD-214 discharge papers. Keep in mind, the DD-214 orders must state that the discharged service member served in Afghanistan and/or Iraq.
The system will ask you to upload the required documents through a "SECURE UPLOAD" button. Select that option, and then choose "Electronic File Upload."
Once your application and supporting documentation is submitted, the Office of Student Financial Assistance (OSFA) will review everything. If you qualify for the scholarship, they'll contact you in writing.
How Does the OSFA Award Funds?
The OSFA grants funds on a priority basis, ranked as follows:
Renewal applicants
Veterans
Dependent biological sons or daughters; or spouses.
So, based on the availability of funding, renewal applicants will receive an award before any veterans who are applying for the first time.
Those who qualify for the scholarship will have no more than 50 percent of their annual tuition, mandatory fees and room and board covered. If you're using other federal programs to pay for your education, the scholarship will supplement those payments: You won't be disqualified if you're using the GI Bill®, for example.
Possible Station Assignments and Military Bases in Maryland
As you know, active duty members could find themselves at any corner of the world. However, there are plenty of duty assignments stateside. Maryland is no exception.
Joint Base Andrews was born out of the Civil War. About 80 years later, President Franklin D. Roosevelt instructed the Secretary of War to acquire the land in August 1942. Its key role today is to support mission-critical assets, from Air Force One to the UH-1n Huey.
Prince George's County is a hotbed for whatever activity suits your fancy. Golfers can choose between Gunpowder Golf Club and Enterprise Golf Course. Hikers can visit the Merkle State Wildlife Sanctuary, and the coast is just a short drive away, so there's plenty of water sports activities to indulge in.
If you happen to be stationed at Aberdeen Proving Ground (APG), you're in for a fun experience – whether we're talking about your duty assignments or recreational pursuits. For one thing, the soldiers at APG evaluate every asset of interest to the Army: from weapons systems to communication technology. In fact, prototypes for the Army's Next Generation Squad Weapons (NGSW) program were tested at Aberdeen.
APG contains 17 million square feet of building space, much of which is dedicated to research and development. However, a portion supports recreational activities. Soldiers will find a golf course, swimming pools, horse stables, skeet and trap ranges, and hunting grounds among other facilities.
Fort Detrick is a U.S. Army Medical Research and Development Command (MRDC) center. It works with other areas of the government in conducting biomedical research, studying foreign plant pathogens, and setting medical material management standards. Approximately 1,340 active duty personnel work on base with almost 9,000 civilians.
Fort Detrick is about an hour away from Baltimore, so soldiers interested in obtaining a degree won't have to drive far to find a military-friendly college In addition, the surrounding area offers a range of recreational activities. Adventure Park USA is in nearby Monrovia, and the Weinberg Center for the Arts hosts performances from comedy shows to concerts every year.
Fort Meade positions itself as "The Nation's Center for Intelligence, Information, and Cyber Operations." Its operations support the Navy, Air Force, Marines, Coast Guard, National Security Agency, and the Defense Information School. It's no surprise that the base is Maryland's largest employer.
Smack dab between D.C. and Baltimore, the area around Fort Meade offers plenty to do. You can go to D.C. to catch a baseball or hockey game, Baltimore to watch the Ravens, or take a trip to the coast for some Bay-area activities. If you ever wanted to try scuba diving or deep-sea fishing, here's your opportunity.
Located across the Severn River from the Naval Academy, Naval Support Activity (NSA) Annapolis is one of the Navy's largest installations. Its chief responsibility is to support Midshipmen training at the Naval Academy through providing material and personnel. It contains about 400 buildings spread across 1,500 acres of land.
NSA Annapolis provides a range of family services to those living on base. It offers child and youth programs, including a Morale, Welfare and Recreation program. The base's Navy Community Recreation organization provides sailors with access to outdoor activities and discounted tickets to attractions.
NSA Bethesda hosts the Walter Reed National Military Medical Center (WRNMMC) and Uniformed Services University. While the latter prepares medical professionals for careers in the DoD and Public Health Service, WRNMMC is one of the most prestigious military medical centers in the nation. It's at NSA Bethesda where wounded active duty members convalesce from injuries sustained during their service.
NSA Bethesda's relationship with WRNMMC gives sailors a unique opportunity to see what a career in military medicine looks like. Those thinking of changing NECs could reach out to officers working in the hospital.
When you're not performing your naval duties, Bethesda can be a great town to have fun. Bethesda Row has a variety of restaurants and several theaters offering live performances. The outdoorsy types can shoot hoops at Cabin John Regional Park or go for a run on the Capital Crescent Biking Trail. 
Naval Support Facility Indian Head is situated between the Potomac River and Mattawoman Creek. Both sailors and marines stationed here support the needs of the Department of Defense. It not only oversees domestic counterterrorist operations, but also supports a mix of research and development activities.
Its proximity to the Potomac River gives those stationed at NSF Indian Head an excuse to swim and fish when off-duty. The Indian Head Rail Trail's a great place for a run, and The Village Green Park and Pavilion has held several outdoor concerts over the years.
Military Friendly Colleges in Maryland that Accept GI Bill® and Yellow Ribbon Program Benefits
Of the more-than 2,000 colleges and universities that participate in the Yellow Ribbon Program, only around 500 provide full funding and place no limits on the number of eligible students who can take advantage of it. These schools ensure that every eligible veteran who enrolls can count on full coverage of all tuition costs that exceed GI Bill® limits.
You'll be glad to know that a number of those military friendly colleges and universities are located right here in Maryland:
Anne Arundel Community College
African American Studies, American Studies, Anthropology, Futures, Geography, and Sociology
Architecture and Interior Design
Astronomy, Chemistry, Physical Science, Physics, and Sustainable Energy Systems
Biology and Environmental Center
Business Administration
Business Management
Computer Information Systems
Computer Science
Cybersecurity, Networking and Digital Forensics
Economics
Emergency Medical Technician
Engineering
English and Communications
Entrepreneurial Studies Institute
Gender and Sexuality Studies
Health and Human Services
Health Technologies
History, Philosophy and Political Science
Homeland Security and Criminal Justice Institute
Hotel, Culinary Arts, and Tourism Institute
Legal Studies Institute
Liberal Arts
Mathematics
Nursing
Performing Arts
Physical Therapist Assistant
Physician Assistant
Psychology and Sports Studies
Public Health Professions
Radiologic Technology
Surgical Technology
Teacher Education and Child Care Institute
Transfer Studies
Visual Arts and Humanities
World Languages
Capitol Technology University
Aviation and Astronautical Sciences
Computer Science, Artificial Intelligence and Data Science
Construction and Facilities
Critical Infrastructure
Cyber & Information Security
Cyberpsychology
Engineering
Engineering Technologies
Intelligence and Security Studies
Management of Technology
Safety
Unmanned Systems
Africana Studies Minor
American Studies Major
Arabic Studies Minor
Art History Major- See Visual and Material Culture Major/Minor
Art History Minor
Art Studio Minor – See Studio Art minor
Arts Management Concentration
Asian Studies Minor
Biochemistry and Molecular Biology Major
Biological Sciences Major
Biological Sciences Minor
Business Management Major
Business Management Minor
Chemistry Major
Chemistry Minor
Communication Major
Communication Minor
Computer Science Major
Computer Science Minor
Creative Writing Minor
Dance Major
Dance Minor
Economics Major
Economics Minor
Education Studies Major
Education Studies Minor
Engineering Science Major
Environmental Studies Major
Environmental Studies Minor
Equine Studies Minor
French Transnational Studies Major
French Transnational Studies Minor
Historic Preservation Minor
History Major
History Minor
Individualized Interdisciplinary Major
Integrative Arts Studies Major
Integrative Arts Studies Minor
Integrative Data Analytics Major
International Business Concentration
International Business Minor
International Relations Major
International Relations Minor
Latin American Studies Minor
Legal Studies Minor
Literary Studies Major
Literature Minor
Music Minor
Peace Studies Major
Peace Studies Minor
Philosophy Major
Philosophy Minor
Political Science Major
Political Science Minor
Premedical Studies/Prehealth Concentration
Professional and Creative Writing Major
Professional Writing Minor
Psychology Major
Psychology Minor
Public Health Minor
Religion and Justice Minor
Secondary Education Certification, Grades 7-12
Sociology/Anthropology Major
Sociology/Anthropology Minor
Spanish Major
Spanish Minor
Studio Art Minor
Theatre Minor
Visual and Material Culture Major
Visual and Material Culture Minor
Women, Gender, and Sexuality Studies Major
Women, Gender, and Sexuality Studies Minor
Lancaster Bible College Maryland
Arts & Sciences
Bible & Theology
Business Administration
Church & Ministry Leadership
Communication & Media Arts
Counseling & Social Work
Education
Health & Physical Education
Music Worship & Performing Arts
Lincoln College of Technology
Automotive Technician
HVAC Technician
Electrician
Electronic Systems Technician (EEST)
Welder
Culinary Arts
Loyola University Maryland
Sellinger School (undergrad, grad)
School of Education (grad, undergrad)
Maryland Institute College of Art
Undergraduate
Animation
Architectural Design
Art Education 5-Year
Art History Theory & Criticism
Ceramics
Drawing
Film & Video
Game Design
General Fine Arts
Graphic Design
Illustration
Interactive Arts
Interdisciplinary Sculpture
Painting
Photography
Printmaking
Product Design
Graduate
Art Education MA
Design Leadership MA/MBA
Graphic Design MA
Illustration MA
Social Design MA
Teaching MA
Community Arts MFA
Curatorial Practice MFA
Filmmaking MFA
Graphic Design MFA
Illustration Practice MFA
LeRoy E. Hoffberger School of Painting MFA
Mt. Royal School of Art Multidisciplinary MFA Photography + Media & Society MFA
Rinehart School of Sculpture MFA
Studio Art MFA
Accounting
Africana Studies
Arabic and Middle Eastern Studies
Art
Asian Studies
ASL Studies & Deaf Education
BA/MS Pathway – Accelerated Bachelor's to Master's Pathway Programs (Structured and Unstructured)
Biology
Business Administration
Chemistry
Communication and Cinema
Computer Science
Cross Cultural Studies
Economics
Education
English
Entrepreneurship
Environmental Studies
European Studies
First Year Seminar
Forensic Science
General Science
Geography
Global Fellows
Health Sciences
History and Art History
Interdisciplinary Studies
International Business
Kinesiology
Marketing
Mathematics
Honors Program
Military Science
Music
Philosophy
Physics
Political Science and International Studies
Psychology
Religious Studies
Social Work
Sociology
Statistics
Student-Designed Major and Minor
Theatre Arts
Women's Studies
World Languages, Literatures, and Cultures
Undergraduate
Classical Studies and Greek
French History Politics Law and Economics
Literature
Mathematics
Music and the Arts
The Natural Sciences, Philosophy Theology and Psychology
Graduate
Master of Arts in Liberal Arts
Master of Arts in Eastern Classics
Liberal Arts Education Certificate
Combined MA/JD degree
Beverly K. Fine School of the Sciences
Brown School of Business and Leadership
Sandra R. Berman School of Nursing and Health Professions
School of Design
School of Education
School of Humanities and Social Sciences
School of Culinary and Hospitality (undergrad)
School of Arts and Sciences (undergrad)
Millersville / Owings Mill / Suitland / Rockville / Baltimore, MD
Associate in Arts in Accounting
Associate in Arts in Acquisition and Contract Management
Associate in Arts in Business Administration
Associate in Arts in Information Technology
Associate in Arts in Marketing
Bachelor of Applied Science in Management
Bachelor of Business Administration
Bachelor of Science in Accounting
Bachelor of Science in Criminal Justice
Bachelor of Science in Information Technology
Certificate of Education in Corporate Learning
Certificate of Education in Educational Administration
Diploma in Acquisition Contract Management
Graduate Certificate in Digital Entrepreneurship
Graduate Certificate in Entrepreneurial Leadership
Graduate Certificate in Finance and Accounting for Entrepreneurs
Graduate Certificate in Marketing and Branding for Entrepreneurs
Jack Welch MBA
Jack Welch Management Institute Executive Certificates
Jack Welch Management Institute Graduate Certificates
Joe Gibbs Performance Management Certificate
Master of Business Administration
Master of Business Administration
Master of Education
Master of Health Services Administration
Master of Human Resource Management
Master of Public Administration
Master of Science in Accounting
Master of Science in Information Security and Assurance
Master of Science in Information Systems
Master of Science in Management
College of Arts & Sciences
College of Communications & Fine Arts
College of Education
College of Health & Human Services
Sorrell College of Business
University Of Maryland Global Campus Eglin
Business & Management
Cybersecurity
Data Analytics
Education & Teaching
Healthcare & Science
IT & Computer Science
Liberal Arts & Communication
Public Safety
Advertising and Marketing Communications
Counseling
Criminal Justice
Cybersecurity
Data Analytics
Education
Educational Leadership
Health Administration
Human Resources Development
National Security Studies
Management & Leadership
Marketing
MBA
Media Communications
Nurse Anesthesia Practice
Procurement and Acquisitions Management