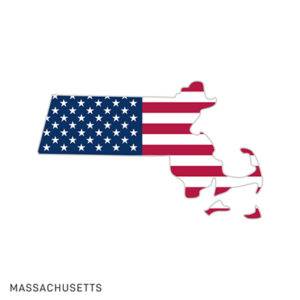 Massachusetts has a history steeped in military tradition, even predating America's big wars in recent generations. This is a place that's been on the front lines of defending the American way of life going all the way back to the Battles of Lexington and Concord in 1775 at the onset of the American War of Independence. As home to the men who led an eight-year campaign against colonial rule, the site of the Boston Tea Party, the Battle of Bunker Hill, and countless other engagements, the Massachusetts colony was at the heart of revolutionary fervor. Today, the armed services have a marked presence in the Bay State, from Cape Cod to Springfield.
From Boston and Worcester, that military presence is matched only by the sheer number of colleges throughout the state. Boston alone is home to 35 of the state's 114 universities.
<!- mfunc feat_school ->
Featured Programs:
Sponsored School(s)
<!- /mfunc feat_school ->
With a strong collegiate presence and tradition of doing the right thing for military affiliated students, it's no surprise that there are so many military friendly colleges and universities here that make it their business to ensure a top quality college education is accessible to veterans, active-duty service members and their families.
Receiving Benefits from the Massachusetts Department of Higher Education
The Massachusetts Department of Veterans' Services (DVS) offers a generous financial assistance program to veterans meeting certain income qualifications. Through the state's Chapter 115 Benefits/Safety Net Program, veterans can submit a VS 1 Document to a Veteran Service Officer (each town or city has one) and receive help for things like daily living expenses, medical costs, housing and homelessness prevention, childcare and support.
And when it comes to education benefits, the MA DVS supports the work of the Massachusetts Department of Higher Education, which offers special financial assistance programs especially for military veterans, service members and National Guard members in the state.
Of course, between the GI Bill®, the Yellow Ribbon Program and other federal VA benefits, any eligible veteran who meets the criteria for full coverage can look forward to a tuition-free college education. But veterans and military families who don't qualify at the 100% percent level could still use some help in offsetting costs. That's where the Massachusetts Department of Veterans' Services (DVS) steps in
The MA Department of Higher Ed makes the following financial assistance programs available to veterans and military affiliated families:
How to Qualify for Massachusetts' Categorical Tuition Waivers for Vets & Active Duty Members
If you're a permanent, legal resident in the state, the Massachusetts Department of Higher Education offers a tuition waver to all veterans and active duty service members enrolled in University of Massachusetts programs, state colleges (Framingham State, Fitchburg State, etc.), or community colleges. You can apply the tuition waiver to an undergraduate degree program or certificate program. Here's what you can do to enroll:
If you want more information about how to use the tuition waiver at your school, contact the Massachusetts Office of Student Financial Assistance at (617) 391-6070.
There are some other criteria you'll have to meet when qualifying for the tuition waiver:
The Veterans Workforce Investment Program
College may not be for you. Thankfully, the state of Massachusetts understands that.
The Veterans Workforce Investment Program (VWIP) is a grant awarded to the Department of Workforce Development and the Division of Career Services. Veterans enrolled in a short-term training program can receive anywhere between $1,200 and $5,000 to help pay their tuition.
By "short-term" training program, the state is referring to any program that's less than 48 weeks long. So, we're talking about a program that takes less than a year to complete. It may not seem like much, but that definition covers a wide variety of programs across MA:
There's options out there. If you don't end up going to a college after completing your service, consider taking advantage of this grant.
Using the Public Service Grant
The Public Service Grant applies to children of veterans "whose service was credited to the [Commonwealth of MA] and who were killed in action or otherwise died as a result of such service." To be eligible for the Public Service Grant, you must meet the following criteria:
In addition, as the child of a deceased veteran, you must prove that your parent died in service to the Commonwealth. The DD214 Form satisfies this requirement, which can be obtained from a local Veterans Administration Office. To prove that the veteran's death was connected to service, the form can also be obtained from the Veterans Administration Regional Office in Boston, MA.
If you meet all of the criteria listed above, you can apply for the Public Service Grant by filling out this form, and submitting it to the Office of Student Financial Assistance. For more information, call the office at (617) 391-6070.
Tuition Waiver for Army National Guard Members
In addition to the tuition waiver for vets and active service members, Massachusetts offers an education assistance program for those in the Massachusetts Army National Guard. If you attend a state college, university, or community college, the state waives all tuition and fees associated with your education.
To receive the waiver, you can submit a Certificate of Eligibility. Designated "TAGMA Form 621-3," you submit this form to the Massachusetts National Guard Education Office for every 30 credits you take at a qualifying school.
One thing to keep in mind: You can tap into the Massachusetts National Guard Education Assistance Program for up to 130 semester hours. After that, you'll have to pay whatever tuition and fees the program covered at your school. 
Massachusetts Soldiers Legacy Fund
The Massachusetts Soldiers Legacy Fund (MSLF) is a charitable trust based in Marlborough, MA. It's a private organization that doesn't fall under the administration of the Massachusetts Department of Higher Education or the MA Department of Veterans' Services.
The MSLF provides education assistance grants to children of veterans killed in action while supporting military operations after 9/11. If the parent's death was credited to the Commonwealth of MA, the child qualifies for funding.
The children of fallen MA veterans can use the funds from MSLF to attend any university throughout the country. Students currently benefiting from the program are attending schools such as Stonehill College, the University of Texas
Possible Station Assignments and Military Bases in Massachusetts
Massachusetts is a small state, geographically speaking. Culturally, it has a lot to offer. Anyone who grew up here knows there's a vast difference between Boston and Amherst; Lowell and Bridgewater. Each branch of the service has at least one station at each corner of the state.
Although you may want to have a duty assignment in the Bay State, you could be shipped anywhere in the world. The U.S. has around 750 military bases in foreign nations. That doesn't count all of the embassies scattered across the globe.
One of the more popular military installations in the state, Hanscom Air Force Base serves both civilian and military needs. Bedford's close to the I-495 and I-93 corridors, providing access to some of the top technology and biopharmaceutical companies in the nation. So, the Hanscom field is a top choice for executives, researchers, and scientists traveling to and from the state.
Speaking of the sciences, Hanscom's military operations focus more on research and electronics: It doesn't serve as a base for the Air Force's flight operations.
Given its proximity to Massachusetts' major highways, it's easy to get from Hansom to Boston. And there's more to explore in that city than its place in Revolutionary history. The city's strong university presence makes it a vibrant, youthful city brimming with entertainment.
Across the other end of the state is the Westover Air Reserve Base (ARB), the largest ARB in the U.S. Located south east of the Quabbin Reservoir, Westover ARB serves a key role in the Air Force's flight operations. The base serves as an inspection center for the nation's fleet of C-5Ms, and manages more than 21,000 military and civilian aircraft landings and departures every year.
What's around Westover? This is a side of MA that feels more like Vermont or New Hampshire. Instead of tight streets dotted with triple-decker apartments, you'll find the Berkshires to the west. It's a dream for any airman who likes to hunt, fish, hike, swim, or ski.
Nestled in one of the rural areas of central MA, U.S. Army Garrison Fort Devens is an Army reserve installation. The base prides itself on being the "installation of choice" for the Army's regional training requirements. It also serves the operational, logistical, and training needs of local, state, and federal agencies whenever possible. Sprawling across 4,800 acres, more 130,000 service members and civilian personnel call Fort Devens their post location.
Fort Devens sprawls across Harvard, Ayer, and Shirley – all of which are affectionately known as "bedroom towns" among locals. So, it's a great area to live you have a family. The public schools in the area are some of the best in the country, and Worcester's just a half hour away if you're up for a night out.
This is probably one of the most unique bases in the United States, if not the East Coast. Comprised of 22,000 acres, Joint Base Cape Cod (JBCC) serves five military commands, broken down as follows:
Massachusetts Army National Guard at Camp Edwards
Massachusetts Air National Guard at Otis Air National Guard Base
253rd Combat Communications Group at Otis Air National Guard Base
6th Space Warning Squadron at Cape Cod Air Force Station
U.S. Coast Guard at Air Station Cape Cod
Of the 22,000 acres, the Army National Guard arguably has the largest presence. There, soldiers train in bivouacking, camping, and small arms exercises.
There's a lot to do in the Cape besides swimming during the summer. You can charter a boat to go deep-sea fishing and explore several of the area's wildlife refuges. If you want a weekend of fun, Provincetown is known for hosting a good time.
Military Friendly Colleges in Massachusetts that Accept GI Bill® and Yellow Ribbon Program Benefits
Of the more-than 2,000 colleges and universities that participate in the Yellow Ribbon Program, only around 500 provide full funding and place no limits on the number of eligible students who can take advantage of it. These schools ensure that every eligible veteran who enrolls can count on full coverage of all tuition costs that exceed GI Bill® limits.
You'll be glad to know that a number of those military friendly colleges and universities are located right here in Massachusetts:
American Studies
Anthropology & Sociology
Architectural Studies
Art & the History of Art
Asian Languages & Civilizations
Biochemistry & Biophysics
Biology
Black Studies
Chemistry
Classics
Computer Science
Economics
Education Studies
English
Environmental Studies
European Studies
Film & Media Studies
French
Geology
German
History
Latinx and Latin American Studies
Law, Jurisprudence & Social Thought
Mathematics & Statistics
Music
Neuroscience
Philosophy
Physics & Astronomy
Political Science
Psychology
Religion
Russian
Sexuality, Women's & Gender Studies
Spanish
Theater & Dance
Benjamin Franklin Institute of Technology
Automotive Management – BS
Automotive Technology – Certificate/AS
CAD Drafting – Certificate
CNC Machining – Certificate/AS Pathway
Computer Information Technology – AS
Construction Management – AS
Cybersecurity – Certificate
Electrical Engineering – BS
Electronics Technology – Certificate
Engineering Technology – AS
General Education Health Information Technology – AS/BS
HVAC&R Technology – Certificate
Network and Systems Support – Certificate/AS Pathway
Opticianry – AS
Practical Electricity – Certificate
Software Development – Certificate/AS Pathway
Web Design Multimedia – Certificate/AS Pathway
School of Undergraduate Studies
School of Education
School of Management
School of Psychology & Counseling
Center for Professional & Executive Development
Business Development
Professional Studies
Science & Technology
Church Society & Humanity
Division of Adult and Graduate Studies
arts
business
comedy
communication
education
film
healthcare
marketing
media
politics
publishing
sports
technology
theatre
writing
Medicine
Law
Education
Divinity (grad)
Design
Arts and Sciences
Extension (all)
Massachusetts Bay Community College
automotive technology
business
education and human services
early childhood education
health sciences
humanities and social sciences
legal studies
STEM
Massachusetts Institute of Technology
School of Science
Schwarzman College of Computing
School of Humanities Arts and Social Sciences
School of Architecture and Planning
Sloan School of Management
School of Engineering
Acupuncture
Arts and Sciences
Dental Hygiene
Healthcare Business
Medical Imaging and Therapeutics
Nursing
Occupational Therapy
Optometry
Pharmacy
Physical Therapy
Physician Assistant Studies
Professional Studies
Undergraduate
College of Arts, Media and Design
Bouvé College of Health Sciences
D'Amore-McKim School of Business Combined Majors
Khoury College of Computer Sciences
College of Engineering
College of Science
College of Social Sciences and Humanities
Northeastern Explore Program for undeclared students
School of Law (undergrad-grad-doctoral)
Graduate-Doctoral
College of Arts Media and Design
Bouvé College of Health Sciences
D'Amore-McKim School of Business
Khoury College of Computer Sciences
College of Engineering
College of Science
College of Social Sciences and Humanities
College of Arts and Sciences
Maguire Meservey College of Health and Human Services
Bertolon School of Business
School of Education
University of Massachusetts Amherst
College of Education
College of Engineering
College of Humanities and Fine Arts
Robert and Donna Manning College of Information & Computer Sciences
College of Natural Sciences
Elaine Marieb College of Nursing
College of Social and Behavioral Sciences
Commonwealth Honors College
Isenberg School of Management
School of Public Health and Health Sciences
Stockbridge School of Agriculture
Graduate School
University of Massachusetts Dartmouth
Charlton College of Business
College of Arts & Sciences
College of Engineering
College of Nursing & Health Sciences
College of Visual & Performing Arts
Honors College
Online & Continuing Education
UMass Law
School for Marine Science & Technology
University of Massachusetts Lowell
School of Education
College of Fine Arts, Humanities & Social Sciences
Francis College of Engineering
Kennedy College of Sciences
Manning School of Business
Zuckerberg College of Health Sciences
Westfield State University
School of Business, Mathematics, Computing, and Sustainability
School of Criminology, Psychology, Social Justice, and Public Policy
School of Education, Arts, Communication, and Humanities
School of Health, Natural Sciences, and Human Services
Africana Studies
American Studies
Anthropology & Sociology
Anthropology
Arabic Studies
Art
Art History
Art Studio
Asian Languages, Literatures, & Cultures
Asian Studies
Astronomy
Astrophysics
Biochemistry & Molecular Biology
Bioinformatics, Genomics, & Proteomics
Biology
Chemistry
Chinese
Classics
Greek
Cognitive Science
Comparative Literature
Computer Science
Contract Major
Dance
Difference, Power, & Equity (DPE)
East Asian Languages & Cultures
Economics
English
Environmental Studies
Experiential Education
Film & Media Studies
French
Geosciences

German
Global Studies
Greek
History
Interdisciplinary Studies
Italian
Japanese
Jewish Studies
Justice & Law Studies
Latin
Latina/o Studies
Leadership Studies
Linguistics
Maritime Studies
Materials Science Studies
Mathematics & Statistics
Mathematics
Music
Neuroscience
Philosophy
Physical Education
Physics
Political Economy
Political Science
Psychology
Public Health
Quantitative/Formal Reasoning (QFR)
Religion
Romance Languages
Science & Technology Studies
Self-Instructional Languages
American Sign Language
Hebrew
Hindi
Korean
Persian
Portuguese
Swahili
Sociology
Statistics
Spanish
Theatre
Williams-Exeter Programme at Oxford University
Williams-Mystic: The Ocean and Coastal Studies
Semester of Williams College and Mystic Seaport Museum
Williams Program in Teaching
Women's, Gender & Sexuality Studies
Writing Skills (WS)