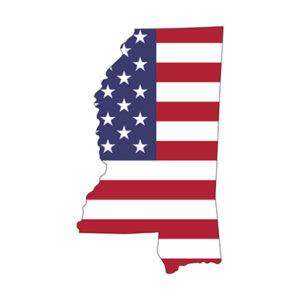 Ole Miss's place in our nation's military history is extensive. In the Civil War, the state hosted several critical battles: Vicksburg, Jackson, and Port Gibson to name a few. Approximately 97,000 men from Mississippi fought in the Confederate and Union armies.
<!- mfunc feat_school ->
Featured Programs:
Sponsored School(s)
<!- /mfunc feat_school ->
Fast-forward to the end of the 20th century. During the Second World War, more than 237,000 Mississippians served in the military. At Camp Shelby, hundreds of thousands of soldiers received training before deployment to the Pacific theater or Europe.
Today, the Magnolia State provides unwavering support to those who serve our military. A vet or active duty member will find the perfect example of southern hospitality while living in Mississippi. With that hospitality comes a range of education benefits for military personnel.
Mississippi State VA Military Education Benefits
The bulk of Mississippi's education benefits are for members of the state's Army National Guard. However, service members and veterans in other branches will be able to tap into the in-state tuition rates MS offers students attending state schools. The largest program is the State Education Assistance Program.
Mississippi State Educational Assistance Program (SEAP)
Members of the Mississippi National Guard can tap into SEAP to help pay their tuition at a state or regionally accredited institution. Members of the Navy, Marines, Air Force, Army, and Coast Guard are not eligible for the program.
SEAP is available to Guardsmen and Guardswomen who are pursuing their first undergraduate degree or vocational program. If you're approved for SEAP, you can receive tuition assistance of up to $4,500 per academic year. The Mississippi legislature allocates the funding, so how much you get depends on what's available.
One important thing to note: You cannot combine funding from SEAP with Federal Tuition Assistance or the GI Bill unless you're attending one of the following schools:
SEAP Eligibility Requirements
To qualify for SEAP, you must meet the following conditions:
If you wish to apply for SEAP, fill out AGO Form 5 and email it to ng.ms.msarng.mbx.education-office@mail.mil. You must include a copy of your Voter's Registration Card and a copy of your last semester grades. You can also mail this information to MS Military Department, Att: NGMS-PEF-E, P.O. Box 5027, Jackson, MS 39296-5027.
Mississippi In-State Tuition Rates
Whether you're stationed in Mississippi, a veteran residing in Mississippi, or a family member of a service member within the state, you may qualify for Mississippi's in-state tuition rates. Mississippi law mandates that schools charge the following individuals in-state tuition:
Student Loan Repayment Program (SLRP)
Members of the Mississippi National Guard may qualify for the state's Student Loan Repayment Program. You could receive as much as $50,000 in total payments. The maximum payment would be 15% of your tuition costs or $500 per year, whichever is greater. There are two classes of soldiers who may qualify for the SLRP: those with no prior service, and those with prior service who are current members of the Army National Guard.
Soldiers with No Prior Service
You must have an Armed Forces Qualifications Test (AFQT) score of 50 or higher to qualify for enlistment incentives. Then, you must enlist under a 6×2 or 8×0 contract. A 6×2 contract would mean that you'd be in active reserve for 6 years with drilling duty of one weekend per month followed by a two-year span of inactive reserve with no drilling duty. An 8×0 contract would entail 8 years of active reserve with drilling duty.
Once you sign your contract, you must have one or more existing, qualifying loans in order to be eligible for SLRP. Note that you cannot incur additional loans unless you plan to reenlist.
Enlisted Soldiers with Prior Service and Current ARNG Members
If you're already a member of the Mississippi ARNG, you must have not received the SLRP as an enlistment, re-enlistment or extension option as part of a Selected Reserve. Then, your eligibility is contingent on the following conditions:
For more information on the SLRP, you can contact the Education Helpdesk at (866) 403-1289 or the SLRP manager at (601) 313-6358.
Possible Station Assignments and Military Bases in Mississippi
Your time in the service will take you all over the world, whether it's an active theater or a peacekeeping initiative. Leaving home is no easy task, but well worth the inconvenience when you're working to serve your country. If you're deployed overseas, remember the reasons why you joined. Remember the families and friends you're protecting.
All this considered, there is a chance that your duty assignment will lead you to Mississippi. Here's where you could land if you end up serving in the Magnolia State:
Comprised of 134,000 acres, the Camp Shelby Joint Forces Training Center (CSJFTC) is one of the largest Army Reserve sites in the southern part of the country. It also serves the needs of the Army's Active Components, Navy, Marine Corps, and Air Force. The base supports battalion level maneuver training, and support exercises for the M1 Abrams Tank, Bradley Infantry Fighting Vehicles, and M109A6 Paladin Howitzers.
CSJFTC includes the De Soto National Forest, a favorite of many hikers, campers, hunters and fishermen. If the outdoors is where you're happiest, then you'll find bliss in De Soto. If you want to get off base, you can visit the Mississippi Armed Forces Museum, the Hattiesburg Zoo, or try some backflips in the Updown Trampoline Park.
Home of the 14th Flying Training Wing of Air Education and Training Command's 19th Air Force, Columbus Air Force Base is located in the Northeast corner of the state. It focuses on training undergraduate pilots in the T-6 Texan II, T-38C Talon, and T-1A Jayhawk. The base serves as one of the nation's premier flight schools for student pilots.
When off duty, you can visit Lake Lowndes State Park for some four-wheeling and fishing. If you're one to honor those who have served before you, visit Friendship Cemetery. You'll not only find those who served in recent conflicts, but also the graves of those who died fighting in the Civil War.
A base that trains more than 28,000 students every year Keesler Air Force Base is home to the 2nd Air Force and the 403rd Wing. It contains more than 160 career field specialty training courses. It also provides instruction to active duty soldiers, sailors, marines, and Coast Guard members.
Biloxi is located on Mississippi's Gulf Coast, so anyone with a love of the sea will be happy with a duty assignment at Keesler. Visit the Davis Bayous Area Gulf Islands National Seashore for some swimming, or visit the Hard Rock Hotel & Casino for a night of fun (but not too much).
Home to Air Training Wing One, Training Squadron 9, Training Squadron 7, Marine Aviation Training Support Squadron One and the Regional Counterdrug Training Academy, Naval Air Station Meridian comprises more than 8,000 acres. The base serves as a training center for sailors with NECs in aviation and technical disciplines. It also supports the Naval Operational Support Center and the Regional Counterdrug Training Academy.
Meridian has quite a bit to offer off base. The Mississippi State University's Riley Center hosts a wide variety of shows – from stage drama to blues concerts. If you're more of an outdoorsy person, Bonita Lakes Park has 1,700 acres of hiking and biking trails, as well as places to swim.
Home to the Atlantic Fleet Seabees, Naval Construction Battalion Center (NCBC) Gulfport provides services and material support to Naval Construction Force Units. Located on Mississippi's Gulf Coast, approximately 4,400 active duty personnel and their families live on base. If your NEC is anything construction-related, you may find yourself at NCBC Gulfport.
Boating, swimming, and fishing trips are all par for the course in Gulfport, but if you've had enough time at sea, there's plenty to do on land. The Island View Casino has 83,000 square feet of gaming facilities. If you're an animal nut, the Institute for Marine Mamma Studies has some of the most compelling exhibits you'll find on aquatic life. 
Military Friendly Colleges in Mississippi that Accept GI Bill® and Yellow Ribbon Program Benefits
Of the more-than 2,000 colleges and universities that participate in the Yellow Ribbon Program, only around 500 provide full funding and place no limits on the number of eligible students who can take advantage of it. These schools ensure that every eligible veteran who enrolls can count on full coverage of all tuition costs that exceed GI Bill® limits.
You'll be glad to know that a number of those military friendly colleges and universities are located right here in Mississippi:
Accounting
Art (Visual)
Biblical Studies and Ministries
Biology
Business Administration
Business with Sales Management Specialization
Business with Supply Chain Management Specialization
Chemistry
Classical Education
Computer Information Systems
Computer Science
Creative Writing
Criminal Justice
Dance
Digital Media
Elementary Education
Engineering (Dual Degree)
English
Film Production
Global Mathematics
Global Psychology
Graphic Design
Health Administration
History
Intercultural Studies
Interdisciplinary Studies
International Studies
Leadership and Coaching
Mathematics
Mathematics with Actuarial Science Specialization
Music
Nursing: BSN / RN to BSN
Political Science
Psychology
Public Relations
Social Work
Sports Management
Sports Medicine and Exercise Science
Theatre
Tradigital
Pre-Professional Programs
Associate of Arts
Associate of Arts in Biblical Studies
Associate of Arts in Business
Bachelor of Arts in Applied Psychology
Christian Ministries Concentration
Criminal Justice Concentration
Human Services Concentration
Bachelor of Arts in Biblical Studies
Human Services Concentration
Bachelor of Arts in Human Services
Christian Ministries Concentration
Criminal Justice Concentration
Bachelor of Arts in Interdisciplinary Studies
Bachelor of Business Administration
IT Management for Business Leaders Concentration
Bachelor of Science in Accounting
Bachelor of Science in Hospitality Management
Bachelor of Science in Management
Criminal Justice Concentration
IT Management for Business Leaders Concentration
Bachelor of Science in Nursing – RN to BSN
Bachelor of Health Administration
Certificate in Accounting
Certificate in Biblical Studies
Graduate Certificate in Finance
Graduate Certificate in Health Administration
Graduate Certificate in Human Resources
Graduate Certificate in Leadership
Graduate Certificate in Public Administration
Graduate Certificate in Sports Administration
Doctor of Business Administration
Doctor of Education in Educational Leadership
Education Specialist Degree in Educational Leadership
Entrepreneurial MBA
Master of Arts in Biblical and Theological Studies
Master of Arts in Teaching
Master of Business Administration
Finance Concentration
Health Administration Concentration
Human Resources Concentration
Leadership Concentration
Project Management Concentration
Public Administration Concentration
Sports Administration Concentration
Master of Education – Curriculum and Instruction
Educational Technology
Master of Education in Reading Literacy
Master of Education
School Leadership and Supervision
Master of Health Administration
Master of Public Administration
Finance Concentration
Human Resources Concentration
Master of Science in Information Technology Management
Master of Science in Leadership
Human Resources Concentration
Ministry Concentration
Public Administration Concentration
Master of Sports Administration
Mississippi Teacher Certification
Online High Scholars Dual Credit for high school students
Itawamba Community College
Accounting
African American Studies
Agriculture
Allied Health
American Studies
Anthropology
Architecture
Art
Athletic Training
Automotive Technology
Aviation Management
Biochemistry
Biology
BSN
Business & Marketing Management
Business
Chemistry
Child/Family Studies
Coaching (PE)
Communication/PR
Computer Info Systems
Computer Engineering
Computer Networking Technology
Computer Programming
Computer Science
Construction Management
Criminal Justice
Criminal Justice Technology
Culinary Arts
Dentistry
Diesel Equipment Technology
Early Childhood Education
Education of the Deaf
Electrical
Electrical Technology
Elementary Education
EMTT/V
EMT-Paramedic
Engineering
English
English Education
Exercise Science
Foreign Language
Forensics
Forestry
Forestry Technology
General Studies
Geology
Graphic Design
Health Information Technology
Heating and Air Conditioning
History
Health Information
Health/PE/Rec
Hospitality/Tourism
Hospital/Health
Hospitality Management
Industrial Main
Industrial Maintenance
Industrial Technology
Interior Design
Journalism
Liberal Arts
Library Science
Mathematics
Medical Tech
Meteorology
Ministry
Music Education
Nursing
Nursing–Practical
Nutrition/Diet
Occupational Therapy Assistant
Optometry
Paralegal
Paralegal Technology
Pharmacy
Philosophy
Physical Therapy Assistant
Physical Education
Physics
Political Science
Polymer Science
Precision Manufacturing & Machining
Psychology
PublicHealth Technology
Radiation Technology
Radio/TV
Radiologic Technology
Respiratory Therapy
Respiratory Care Technology
Robotics and Automation
Science Education
Social Studies
Social Science
Social Work
Sociology
Sonography
Special Education
Speech Pathology
Sports Management
Surgical
Surgical Technology
Theater
Veterinary
Welding and Cutting Technology
Welding
Wildlife
Mississippi State University
College of Agriculture and Life Sciences
College of Architecture Art and Design
College of Arts and Sciences
College of Business
College of Education
College of Forest Resources
College of Veterinary Medicine
James Worth Bagley College of Engineering
Shackouls Honors College
Associate in Arts in Accounting
Associate in Arts in Acquisition and Contract Management
Associate in Arts in Business Administration
Associate in Arts in Information Technology
Associate in Arts in Marketing
Bachelor of Applied Science in Management
Bachelor of Business Administration
Bachelor of Science in Accounting
Bachelor of Science in Criminal Justice
Bachelor of Science in Information Technology
Certificate of Education in Corporate Learning
Certificate of Education in Educational Administration
Diploma in Acquisition Contract Management
Graduate Certificate in Digital Entrepreneurship
Graduate Certificate in Entrepreneurial Leadership
Graduate Certificate in Finance and Accounting for Entrepreneurs
Graduate Certificate in Marketing and Branding for Entrepreneurs
Jack Welch MBA
Jack Welch Management Institute Executive Certificates
Jack Welch Management Institute Graduate Certificates
Joe Gibbs Performance Management Certificate
Master of Business Administration
Master of Business Administration
Master of Education
Master of Health Services Administration
Master of Human Resource Management
Master of Public Administration
Master of Science in Accounting
Master of Science in Information Security and Assurance
Master of Science in Information Systems
Master of Science in Management
University of Mississippi
College of Liberal Arts
School of Engineering
Graduate School
School of Health Related Professions
Health Sciences Graduate School
School of Accountancy
School of Journalism & New Media
Honors College
School of Applied Sciences
School of Law
School of Business Administration
School of Medicine
School of Dentistry
School of Nursing
School of Education
School of Pharmacy