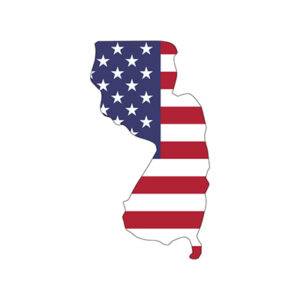 Chances are, if you hail from the Garden State, you know a person or two serving in our nation's armed forces. After all, it's home to the massive Joint Base McGuire-Dix-Lakehurst, the nation's only tri-service joint base with every branch of service and component represented. According to ASA Fort Dix Commander Colonel Jon A. Brierton, JBMDL is New Jersey's second largest employer, behind the New Jersey state government.
<!- mfunc feat_school ->
Featured Programs:
Sponsored School(s)
<!- /mfunc feat_school ->
And if you call New Jersey home, you – or someone you love – was likely a recipient of the state's military efforts during 2012's Hurricane Sandy. It was all hands on deck for this natural disaster of epic proportions, with more than 2,200 soldiers and airmen taking part in the largest domestic mobilization in New Jersey National Guard (NJNG) history.
The effort was herculean in scale. Large convoys of NJNG soldiers and airmen rescued more than 7,000 people as rising waters left them stranded. The NJNG also coordinated fuel delivery for first responders, and operated shelters and the delivery of meals and basic necessities to displaced residents. And they did it all while clearing more than 300 miles of debris from power lines.
While this type of large-scale disaster doesn't happen every day, it shines a light on the value of our nation's soldiers during times of need and the kind of life-changing experience a career in the military can provide.
Whether you're a service member or a recently discharged vet, you know that serving in the military comes with exciting education benefits.
We're here to help you learn which education benefits you're eligible for and exactly how to access them.
New Jersey Department of Military and Veterans Affairs (NJDMAVA) Military Education Benefits
While you'll have a host of educational benefits available to you through the GI Bill® and the Yellow Ribbon Program, you'll also find a nice selection of state-level benefits at your disposable as an eligible service member, veteran, or a dependent of one. Plus, New Jersey has its share of military friendly colleges and programs that ensure a smooth ride to an undergraduate or graduate degree.
The New Jersey Department of Military and Veteran Affairs (NJDMAVA) is home to no less than 23 regional Veterans Services Offices (VSOs) that are there to assist you and your dependents with VA claims and services. The VSOs are staffed with knowledgeable Veterans Service Officers who are trained to provide superior assistance regarding issues such as employment, counseling, housing, medical services, social services, and more. Through your regional VSO, you can learn how the state educational benefits that align with those offered at the federal level and how to set a plan into motion to begin receiving the benefits you're entitled to as a current or retired service member.
New Jersey's Tuition-Based Assistance Programs
New Jersey makes it simple to begin searching for a military friendly college. Their Troops to College Act, enacted on September 13, 2009, provides the most-up-to-date information on the higher education options and military friendly online colleges available to you in the Garden State, whether you're a current service member, veteran, or a dependent of one.
Born through a partnership between the New Jersey Higher Education and the NJDMAVA, the Troops to College Program provides the military friendly options available to you through the state's public colleges and universities. Here you'll learn about the degree and certificate programs they offer, an overview of their military-dedicated services, and a point of contact for learning more about the benefits available to you.
New Jersey Veteran Grant Programs
New Jersey is home to three, major grant programs you'll want to familiarize yourself with as you search for a military friendly college that matches your academic and personal goals:
New Jersey Veterans Tuition Credit Program
Any veteran attending an approved educational institution who was on active duty between December 31, 1960, and May 7, 1975 and was a legal NJ resident at that time (or has been a legal state residents for at least two years prior to applying for the program) can apply for the New Jersey Veterans Tuition Credit Program, which provides partial reimbursement directly to the school to offset the cost of your tuition. Full-time students receive $400 per year, while part-time students receive $200 per year through this program.
New Jersey National Guard Tuition Assistance
This program pays up to 75% of the tuition costs at an accredited school, with a maximum of $100 per undergraduate credit and a maximum of $170 per graduate credit. This program can't be used with any other federal program benefit and is eligible only to NJ National Guardsmen who have completed initial active duty training and are in good standing with their unit.
New Jersey National Guard Tuition (Waiver) Program
This program is granted to NJ Guardsmen and their dependents who are enrolled in one of 30 participating state schools. It provides a 100% tuition waiver (up to 15 credit hours per semester) at any state college or university or community college.
TRIO Veterans Upward Bound (VUB) Program
Making the transition from military life to college life isn't always easy, so you'll be happy to know that you can receive free college and career support through the TRIO Veterans Upward Bound (VUB) program. Hosted by the University of Pennsylvania, this free college preparatory program partners with veterans' organizations in the Philadelphia, Southeastern Pennsylvania, and South Jersey areas. Just some of the programs and support offered here include:
Academic assessment
Digital literacy programming
Advising and counseling
Non-credit academic classes and tutoring
College and financial application assistance
Educational support services
The New Jersey Department of Labor and Workforce Development
Once you earn a degree, you'll find outstanding support services and resources for vets and service members through the New Jersey Department of Labor and Workforce Development, which gives veterans first priority referral to all and training opportunities they qualify for.
Staff specialists here help veterans find employment, develop a resume, enroll in free job search workshops, and navigate the programs available and through the VA and state and local governmental agencies.
Possible Station Assignments and Military Bases in New Jersey
You may not have a whole lot of say when it comes to choosing your duty station, but if you're lucky enough to be stationed in New Jersey, you'll enjoy a state that offers up temperate climates, four seasons, and the Jersey shore – what's not to love? And if you choose to settle in New Jersey after you retire, you'll be able to take advantage of the many programs here aimed at the veteran community.
Joint Base McGuire-Dix-Lakehurst is the largest of them all and is home to Fort Dix, McGuire Air Force Base, and the Naval Engineering Station Lakehurst. They came together to create JBMDL in October 2009. Located just about 20 miles south of Trenton, JBMDL is the only tri-service base in the U.S. Department of Defense.
It's home to more than 80 mission partners, 40 mission commanders, and the:
87th Air Base Wing
99th Regional Support Command
174th Infantry Brigade
108th Wing
305th Air Mobility Wing
174th Infantry Brigade
621st Contingency Response Wing
Army Support Activity-Fort Dix
Naval Air Systems Command
Naval Air Warfare Center Aircraft Division
Air Force Expeditionary Center
US Coast Guard Atlantic Strike Team
NJ National Guard
Departments of Veterans Affairs, Agriculture and Justice
The Atlantic City Air National Guard base serves as the headquarters of Air Command for the Air National Guard and is home to the 177th Fighter Wing. It supports NORAD, the Eastern Air Defense Sector, and a wide range of other safety and security operations.
Located in Colts Neck, the NWS Earle is home to the Navy Munitions Command and is tasked primarily with loading and unloading weapons from Navy warships.
The USCG Manasquan, located in the city of the same name, handles law enforcement and environmental incident response duties while also providing emergency support for recreational boats.
Military Friendly Colleges in New Jersey that Accept GI Bill® and Yellow Ribbon Program Benefits
Of the more-than 2,000 colleges and universities that participate in the Yellow Ribbon Program, only around 500 provide full funding and place no limits on the number of eligible students who can take advantage of it. These schools ensure that every eligible veteran who enrolls can count on full coverage of all tuition costs that exceed GI Bill® limits.
You'll be glad to know that a number of those military friendly colleges and universities are located right here in New Jersey:
Newark / Paramus / Woodbridge, NJ
Larry L. Luing School of Business
School of Health Studies
School of Professional Studies
Larry L. Luing School of Business
School of Health Studies
School of Professional Studies
MSN
MBA
Special Academic Programs
Business, Media, and Writing Department
Education and Humanities Department
Equine Studies Department
Fine Arts Department
School of Natural, Health, Social, Behavioral Sciences
School of Professional Studies
Business
Counseling
Education
Leadership and Public Administration
College of Health Professions
North Brunswick / Paramus, , NJ
Technology
Engineering
IT and Networking
Network Systems Administration
Business
Healthcare
Business
Computer Information Systems
Healthcare Administration
Accounting
Liberal Arts
Media Arts
Medical Billing and Coding
Business Essentials
Cloud Computing
MBA
Accounting
Project Management
Technology
Business
Healthcare
Public Administration
Human Resource Management
Human Resources Management
Project Management
Healthcare
CPA Preparation
Big Data and Analytics
Entrepreneurship
Global Supply Chain Management
College of Arts and Sciences
School of Biomedical Engineering Science and Health Systems
Bennett S. LeBow College of Business
School of Economics
College of Computing & Informatics
School of Education
College of Engineering
Charles D. Close School of Entrepreneurship
Graduate College
Pennoni Honors College
Thomas R. Kline School of Law
Antoinette Westphal College of Media Arts & Design
College of Medicine
MD Program
Graduate School of Biomedical Sciences and Professional Studies
College of Nursing and Health Professions
Goodwin College of Professional Studies
Dornsife School of Public Health
Fairleigh Dickinson University
Maxwell Becton College of Arts and Sciences
Silberman College of Business
Gildart Haase School of Computer Sciences and Engineering
Peter Sammartino School of Education
International School of Hospitality Sports and Tourism Management
Henry P. Becton School of Nursing and Allied Health
School of Pharmacy and Health Sciences
School of Psychology and Counseling
School of Public and Global Affairs
Financial Planning Program Teaneck
School of Arts & Sciences
School of Education
School of Business and Information Sciences
School of Nursing
Anthropology
Applied and Computational Mathematics
Architecture
Art and Archaeology
Astrophysical Sciences
Atmospheric and Oceanic Sciences
Chemical and Biological Engineering
Chemistry
Civil and Environmental Engineering
Classics
Comparative Literature
Computer Science
East Asian Studies
Ecology and Evolutionary Biology
Economics
Electrical and Computer Engineering
English
French and Italian
Geosciences
German
History
History of Science
Mathematics
Mechanical and Aerospace Engineering
Medieval Studies
Molecular Biology
Music Composition
Musicology
Near Eastern Studies
Neuroscience Operations Research and Financial Engineering
Philosophy
Physics
Plasma Physics
Politics
Population Studies
Psychology
Public Policy (Princeton School of Public and International Affairs)
Quantitative and Computational Biology
Religion
Slavic Languages and Literatures
Social Policy
Sociology
Spanish and Portuguese
Norm Brodsky College of Business
College of Liberal Arts and Sciences
College of Education and Human Services
Westminster College of the Arts
Rohrer College of Business
Ric Edelman College of Communication & Creative Arts
College of Education
Henry M. Rowan College of Engineering
College of Humanities & Social Sciences
College of Performing Arts
College of Science & Mathematics
Honors College
School of Earth & Environment
School of Nursing & Health Professions
Global Learning & Partnerships
Graduate School of Biomedical Sciences
Cooper Medical School of Rowan University
Rowan University School of Osteopathic Medicine
Rowan University School of Veterinary Medicine
Frank J. Guarini School of Business
College of Arts and Sciences
Caulfield School of Education
School of Nursing
School of Professional and Continuing Studies
Piscataway / Willingboro, NJ
Associate in Arts in Accounting
Associate in Arts in Acquisition and Contract Management
Associate in Arts in Business Administration
Associate in Arts in Information Technology
Associate in Arts in Marketing
Bachelor of Applied Science in Management
Bachelor of Business Administration
Bachelor of Science in Accounting
Bachelor of Science in Criminal Justice
Bachelor of Science in Information Technology
Certificate of Education in Corporate Learning
Certificate of Education in Educational Administration
Diploma in Acquisition Contract Management
Graduate Certificate in Digital Entrepreneurship
Graduate Certificate in Entrepreneurial Leadership
Graduate Certificate in Finance and Accounting for Entrepreneurs
Graduate Certificate in Marketing and Branding for Entrepreneurs
Jack Welch MBA
Jack Welch Management Institute Executive Certificates
Jack Welch Management Institute Graduate Certificates
Joe Gibbs Performance Management Certificate
Master of Business Administration
Master of Business Administration
Master of Education
Master of Health Services Administration
Master of Human Resource Management
Master of Public Administration
Master of Science in Accounting
Master of Science in Information Security and Assurance
Master of Science in Information Systems
Master of Science in Management
Thomas Edison State University
School of Applied Science and Technology
School of Business and Management
Heavin School of Arts and Sciences
John S. Watson School of Public Service
Business
Criminal Justice
Education
Healthcare
Nursing
Psychology
Behavioral Sciences
Liberal Arts
Technology
RN to BSN
MBA
Health Administration
Information Systems
Criminal Justice and Security
Business Fundamentals