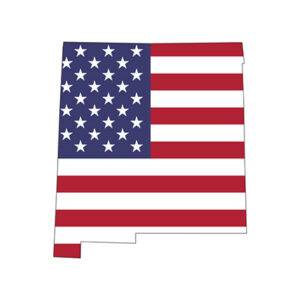 New Mexico's wide, open terrain has long been the favored training site for military pilots. The high altitude, 300-plus days of sunshine, and close proximity to the live-fire ranges of White Sands Missile Range and Melrose Range have all made the establishment of U.S. Air Force bases in New Mexico a natural fit. Even the dusty vistas create a prime environment for flight training, with many pilots saying it's very similar to Afghanistan and other potential battlefields.
<!- mfunc feat_school ->
Featured Programs:
Sponsored School(s)
<!- /mfunc feat_school ->
New Mexico's illustrious military history dates back some 70 years to WWII, when the Albuquerque Army Air Field became a major training ground for thousands of pilots flying the B-17 "Flying Fortress."
After the U.S. Air Force was officially established in 1947, the Albuquerque Air Field became Kirtland Air Force Base, and the Cannon (located in Clovis) and Holloman (located near the White Sands Proving Grounds) Air Force bases were also established. These Air Force bases (namely their tactical wings) proved vital during both the Korean and Vietnam Wars.
Whether you're currently serving the U.S. military as an active-duty service member, reservist, or Guardsman, or you're a veteran, your dedication to our nation comes with exciting education benefits. In addition to federal VA benefits like the GI Bill® and the Yellow Ribbon Program, state-level education benefits and military friendly colleges can further facilitate your path to a degree that'll either advance your military career or introduce you to a whole new one.
New Mexico Department of Veterans Services (TDVS) Military Education Benefits
The New Mexico Department of Veterans' Services helps veterans and their dependents understand and apply for federal and state benefits and locate military friendly colleges where they can use their educational benefits.
The agency is home to four divisions, including the Field Services Division, which has Veteran Services Officers (VSOs) who work in field offices throughout the state. VSOs serve as the primary point of contact regarding your benefits.
New Mexico Tuition-Based Assistance Programs
There are a number of programs in New Mexico that can help cut your tuition expenses related to earning your degree at a military friendly college or university. For example, New Mexico provides veterans and their spouses and dependents with in-state tuition costs through any state funded college, university, or vo-tech training program.
Nonresident active duty service members and their dependents also qualify for in-state tuition rates. If the service member is reassigned out of New Mexico, their dependents still qualify for in-state tuition rates, provided they remain enrolled without any breaks.
New Mexico Veteran Grant Programs
New Mexico Wartime Veteran Scholarship
The New Mexico Wartime Veteran Scholarship, a state-level scholarship for wartime veterans, covers tuition and fees for undergraduate or graduate degrees and provides a book allowance. Each scholarship is for one academic year and can be renewed annually. To qualify, you must:
New Mexico Children of Deceased Veterans Scholarship
The New Mexico Children of Deceased Veterans Scholarship awards a full tuition waiver to children of service members who were killed during a period of armed conflict. All fees, room and board, books, and supplies are covered. Students also receive a $300 stipend per year. To qualify, the child must be between the ages of 16 and 26 and enrolled in a state-supported school.
The veteran must have been a resident of New Mexico while they were enrolled in the armed forces and either killed in action or killed as a result of action during a period of armed conflict.
Children of National Guard service members killed while on active state duty are also eligible for this scholarship.
New Mexico Higher Education Department's Vietnam Veteran Scholarship
The Vietnam Veteran Scholarship is a tuition award for any student who was honorably discharged from the armed forces; was a resident of New Mexico when they entered the armed forces; or has lived in New Mexico for at least 10 years AND who has been awarded a Vietnam Campaign Medal for services in the armed forces in Vietnam between August 5, 1964 and official end of the Vietnam conflict.
The Vietnam Veteran Scholarship pays the tuition at any state-funded college or university, and additional reimbursement is available for books and related fees. If the student attends a non-state college, tuition reimbursement will equal the highest tuition charged through a state college or university.
New Mexico Veteran Support Programs
After you've earned your degree, there are a number of New Mexico programs that will help you prepare for employment and find a job.
New Mexico State Employment Veterans Hiring Preference
You may qualify for a hiring preference as a National Guard service member, veteran, or disabled veteran if you apply for public employment. All honorably discharged vets or anyone currently serving in the National Guard earn 5 points to their passing score on their screening exams, while honorably discharged veterans with a service-connected disability earn 10 points to their final passing score.
New Mexico Department of Workforce Solutions
Local Veteran Employment Representatives (LVER) and Disabled Veterans Outreach Program (DVOP) Specialists with the New Mexico Department of Workforce Solutions offer veteran priority for a nice selection of resources and services related to academic and career support, job training, job placement, and more.
Possible Station Assignments and Military Bases in New Mexico
Whether it's your first or last assignment (or somewhere in between), you'll find plenty of reasons to be happy to be in New Mexico. Beautiful, blue skies, low humidity levels, and a rich cultural environment that's marked by a large Native American population make living in New Mexico enjoyable for many.
If you're stationed here or you've chosen New Mexico as your place to retire after you've completed your military service, you and your dependents will enjoy state-level benefits that include in-state tuition at state colleges and universities and the many state-level resources and services dedicated to the service member and veteran communities.
Today, Kirtland's 377th Air Base Wing is on the leading edge of nuclear development (testing still takes place at the White Sands Missile Range); Cannon is home to the 27th Special Operations Wing and the Melrose Air Force Range training area; and Holloman is where the F-16 Fighting Falcon and MQ-9 Reaper pilots call home.
Cannon Air Force Base is home to the 27th Special Operations Wing. It includes the Melrose Air Force Range training area, which covers an area of about 70,000 acres. Some of the missions of the 27th Special Operations Wing include infiltrating, exfiltrating, and resupplying special operations forces; air refueling; and precision fire support.
Kirtland Air Force Base is home to the 377th Air Base Wing, which is part of the Air Force Material Command (AFMC). The Wing's mission includes conducting nuclear operations; training, equipping, and deploying expeditionary forces; and operating, securing and supporting the base.
Kirtland Air Force Base covers more than 52,000 acres and is home to about 23,000 people.
Holloman Air Force Base's 49th Wing provides combat-ready Airmen and Guardians and trains pilots and sensor operators. The Wing provides support to the base's more than 13,000 military and civilian personnel.
Military Friendly Colleges in New Mexico that Accept GI Bill® and Yellow Ribbon Program Benefits
Of the more-than 2,000 colleges and universities that participate in the Yellow Ribbon Program, only around 500 provide full funding and place no limits on the number of eligible students who can take advantage of it. These schools ensure that every eligible veteran who enrolls can count on full coverage of all tuition costs that exceed GI Bill® limits.
You'll be glad to know that a number of those military friendly colleges and universities are located right here in New Mexico:
Embry Riddle Aeronautical University
White Sands Missile Range, NM
Applied science
Aviation
Business
Computers and technology
Engineering
Security intelligence and safety
Space
Classical Studies and Greek
French
History
Politics
Law and Economics
Literature
Mathematics
Music and the Arts
The Natural Sciences
Philosophy
Theology
Psychology
Master of Arts in Liberal Arts
Master of Arts in Eastern Classics
Liberal Arts Education Certificate
Combined MA/JD degree
Business
Criminal Justice
Education
Healthcare
Nursing
Psychology
Behavioral Sciences
Liberal Arts
Technology
RN to BSN
MBA
Health Administration
Information Systems
Criminal Justice and Security
Business Fundamentals
University of the Southwest
College of Arts & Sciences
College of Business Administration