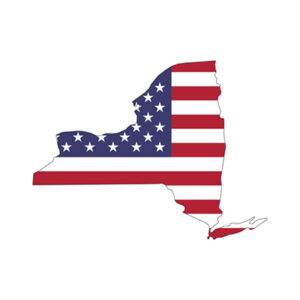 As one of the nation's original colonies, dating all the way back to the Revolutionary War, New York's military history is as storied and colorful as you'd imagine. But on September 11, 2001, the New York Air National Guard led what would become the most historically significant military effort in the state's history.
<!- mfunc feat_school ->
Featured Programs:
Sponsored School(s)
<!- /mfunc feat_school ->
By dusk on this fateful day, more than 8,000 members of the New York Army National Guard were mobilized—National Guard jets were performing combat air patrols over NYC and surrounding cities, and Army Guard soldiers were at Ground Zero working alongside first responders. The mission of the New York National Guard extended for many more weeks, and their duties slowly transitioned from search and rescue to security augmentation duties that still continue today.
These tireless efforts and unwavering dedication to the people of NYC are a testament to the bravery of those serving in the U.S. Armed Forces. New York's response to the events of 9/11 remain one of the key reasons American men and women continue to be inspired to serve our nation today.
As a service member or veteran, your devotion to our nation is met with gratitude and outstanding benefits that help make the transition to civilian life a little easier. Chief among these are benefits designed to make a college degree more accessible.
Whether you're new to the service, have been serving in an active duty or reservist capacity for some time, or have retired from your time in the U.S. military and hold veteran status, you probably know that being able to access a college education is one of the biggest perks of serving.
You've made a commitment to our nation and worked hard for the benefits you've earned. Now it's time to put those benefits to work by pursuing a degree through a military friendly college that will prepare you for a new civilian career, or advancement in your military career if you choose to reenlist.
From the GI Bill® to the Yellow Ribbon Program and beyond, our nation's gratitude for your service is met with a host of programs that allow you to earn your college degree either free of charge or at a steeply discounted rate. And in addition to federal benefits, you may also be eligible for state-level education benefits, programs, and resources that can help make your academic journey even more successful.
With so many state and federal programs to consider, the task of identifying them all and then finding a military friendly college that recognizes those programs can be daunting. So, we've simplified the process and gathered the information and resources you need to kickstart your mission.
New York State Division of Military and Naval Affairs (NYDMNA) Military Education Benefits
The New York State Division of Military and Naval Affairs (NYDMNA) manages the state's military forces, which includes about 20,000 members of the New York Army National Guard, the New York Air National Guard, the New York Naval Militia, and the New York Guard.
The NYDMNA maintains and secures the more than 50 military installations located across the state, including air bases, armories, Armed Forces Readiness Centers, and other logistical and training sites. The NYDMNA has also operated the Joint Task Force Empire Shield since 2001 – a partnership between Army and Air National Guard and Naval Militia members who conduct operations related to the Homeland Security Operations in NYC related to deterring and preventing terrorist acts.
In-state tuition is one of the perks of being a service member (or spouse or dependent of one) who is on full-time active duty and stationed in New York State. New York also offers its share of tuition assistance/scholarship/grant programs for its service members, vets, and their dependents.
Recruitment Incentive & Retention Program (RIRP)
The Recruitment Incentive & Retention Program (RIRP) is a major state-level tuition benefits program that's been in existence since 1997 and is open to members of the New York Army National Guard, New York Air National Guard, and the New York Naval Militia. The RIRP pays eligible service members a set rate for in-state undergraduate tuition per semester at any NY college, university, or technical college that's approved by the NYS Board of Regents or State University of New York. The current rate is $3,535.
New York Veteran Grant Programs
The Veterans Tuition Awards, which are managed by the NYS Higher Education Services Corporation, are awarded to eligible veterans who are working toward an undergraduate or graduate degree or completing a vocational training program in the state on a part- or full-time basis. Eligible students are honorably discharged vets who meet one of the following:
Recipients studying full-time receive an award that covers the undergraduate tuition for NYS residents equal to SUNY tuition rates, and recipients studying part-time receive an award that's prorated by credit hour.
Military Enhanced Recognition Incentive and Tribute – MERIT Scholarship
The MERIT Scholarship provides financial aid to children, spouses, and other dependents of members of the U.S. armed forces or state-organized militia who were NY state residents when they became severely and permanently disabled while performing their military duties.
Regent Awards for Children of Deceased & Disabled Veterans
The Regent Awards for Children of Deceased & Disabled Veterans provides children up to $450 per year if their parent served in the U.S. armed forces during a specific time or war or national emergency and died, suffered a service-connected disability of 40 percent or greater, or was classified as MIA or POW as a result of their service. The parent must have been a NYS resident at the time of death or is currently a NYS resident.
Veterans Support Programs
Educational support for New York's military doesn't end with financial awards. Instead, you'll enjoy a host of benefits that include career assistance and hiring benefits.
The New York State Department of Labor's Employment Assistance for Veterans
The New York State Career Center, part of the New York State Department of Labor, is home to Disabled Veterans' Outreach Program Specialists (DVOPS) and Local Veterans' Employment Representatives (LVERS) who are specially trained to help vets and their spouses during their job search.
DVOPS also provide a full range of employment services that include comprehensive assessments, individual employment plans, resume and interview preparation, and referrals to training and support services.
New York Civil Service, Veterans Hiring Preference
New York offers veterans' preference when hiring for state employment and promotions. Through this process, veterans receive additional credits when taking competitive state exams. Disabled vets receive an additional 10 points on open-competitive exams and five points on promotion exams, while non-disabled vets receive an additional five points on open-competitive exams and 2.5 points on promotion exams.
The VITAL (Veterans Integration To Academic Leadership) Initiative is partnership between local colleges and universities and the VA New York Harbor Healthcare System (with three locations in NYC) that offers a wide range of services and resources such as:
Possible Station Assignments and Military Bases in New York
You may not have much say when it comes to choosing where you'll be stationed, but if you do end up in New York, you'll be able to enjoy most of the military programs offered to state residents. And if you settle in the Empire State as a vet, you'll automatically be eligible for the many vet-dedicated benefits available here.
New York is unique in that it is just one of few states to house every branch of the U.S. military, with about 23 installations calling it home here.
Home to the 10th Mountain Division, which provides installation support, United States Army Garrison (USAG) Fort Drum has been in existence since 1908, with a major overhaul during WWII. In 1974, it was assigned a permanent garrison and today, it's home to about 20,000 soldiers, making it the largest employer in the region. Soldiers lucky enough to be stationed here get to enjoy picturesque surroundings courtesy of the beautiful Thousands Islands Region where it's located. Fort Drum is just 30 miles from Canada!
Fort Hamilton is the fourth oldest U.S. Army installation in the country and is situated in the southern part of Brooklyn. A number of major units call Fort Hamilton home, most notably:
North Atlantic Division of the U.S. Army Corps of Engineers
Joint Task Force Empire Shield – New York National Guard (activated during the September 11 attacks)
24th Weapons of Mass Destruction, Civil Support Team – New York National Guard (activated in support of FEMA and emergency operations during the COVID-19 pandemic)
Fort Hamilton is also home to the second largest Military Entrance Processing Station in the U.S. and is the second largest Army Recruiting Battalion in the U.S.
The U.S. Military Academy at West Point trains a corps of cadets to become commissioned officers in the U.S. Army. It was established in 1802 and became General George Washington's headquarters during the Revolutionary War. Today, West Point serves as the oldest continuously occupied regular Army post in the U.S.
Academy graduates have gone on to excel not only in the military but also in business, academia, government, and science. Its graduates include 77 who have received the Medal of Honor and two presidents of the U.S. – Grant and Eisenhower.
Watervliet Arsenal serves as an Army-owned and operated facility for the manufacturing of high-tech, advanced weaponry. Operations started here during the War of 1812, making it the oldest, continuously active arsenal in the U.S.
The U.S. Army's Combat and Capabilities Development Command Benet Laboratories – the Army's premier research and design facility for large caliber weapons – also calls Watervliet Arsenal home.
Military Friendly Colleges in New York that Accept GI Bill® and Yellow Ribbon Program Benefits
Of the more-than 2,000 colleges and universities that participate in the Yellow Ribbon Program, only around 500 provide full funding and place no limits on the number of eligible students who can take advantage of it. These schools ensure that every eligible veteran who enrolls can count on full coverage of all tuition costs that exceed GI Bill® limits.
You'll be glad to know that a number of those military friendly colleges and universities are located right here in New York:
School of Art and Design
Inamori School of Engineering
College of Liberal Arts & Sciences
College of Business
Performing Arts Division
School of Graduate & Continuing Studies
NYS College of Ceramics
AUNY
Bank Street College of Education
Child life
Curriculum development
Dual language/bilingual
General education
Infancy and early education
Leadership
Math
Museum
Reading and literacy
Special education
TESOL
Brooklyn / New York / White Plains, NY
Larry L. Luing School of Business
School of Health Studies
School of Professional Studies
School of Professional Studies
MBA
MSN
Bryant and Stratton College
Getzville / Buffalo / Rochester / Orchard Park / Syracuse / Liverpool, NY
Legal services
Design
Healthcare
Business
Technology
Education
Wallace H. Coulter School of Engineering
David D. Reh School of Business
School of Arts & Sciences
The Graduate School
The Clarkson School Early College
Institute for a Sustainable Environment
Institute for STEM Education
Beacon Institute for Rivers and Estuaries
Arts and Humanities
Natural Sciences and Mathematics
Social Sciences
University Studies
Huether School of Business
School of Math and Sciences
School of Arts and Humanities
Thelma P. Lally School of Education
Business Administration
Computer & Mathematical Sciences
Education
History
Philosophy
Political Science
Criminal Justice
Language & Communication Studies
Nursing
Physical and Biological Sciences
Psychology, Sociology & Human Services
Visual Arts & Music
College of Agriculture and Life Sciences
College of Architecture Art and Planning
College of Arts and Sciences
Cornell Sc Johnson College Of Business
The Ann S. Bowers College of Computing and Information Science
Continuing Education and Summer Sessions
Cornell Tech
College of Engineering
College of Human Ecology
School of Industrial and Labor Relations (ILR)
Cornell Institute For Public Affairs
Cornell Jeb E. Brooks School of Public Policy
Cornell Law School
Department of Military Science
College of Veterinary Medicine
Weill Cornell Medical College (New York City)
Weill Cornell Medicine-Qatar
Culinary Institute of America
Culinary Arts
Baking and Pastry Arts
Food Business, Wine and Beverage Management
Hospitality Management
Food Studies and Sustainability
Culinary Science
Undergraduate
Accounting
Animation
Art
Athletic Training
Biology
Business Administration
Data Science
Education
English
Health Promotion
History & Political Science
Mathematics
Modern Languages
Natural Sciences
Nursing
Online Programs
Paralegal
Physician Assistant
Physical Therapy
Pre-Professional
Psychology
Religious Studies
Social Work
Sports Medicine
Sustainability
Graduate
Behavioral Science
Athletic Training
Business Administration
Education Leadership and Innovation
Nursing
Online Programs
Paralegal
Physician Assistant
Physical Therapy
Public Health
Social Work
Technology
Engineering
IT and Networking
Network Systems Administration
Business
Healthcare
Business
Computer Information Systems
Healthcare Administration
Accounting
Liberal Arts
Media Arts
Medical Billing and Coding
Business Essentials
Cloud Computing
MBA
Accounting
Project Management
Technology
Business
Healthcare
Public Administration
Human Resource Management
Human Resources Management
Project Management
Healthcare
CPA Preparation
Big Data and Analytics
Entrepreneurship
Global Supply Chain Management
School of Arts Sciences and Education
School of Health Professions
School of Nursing
School of Pharmacy
Island Drafting and Technical Institute
Electronic/Computer Technology
Business
Communications
Health sciences and human performance
Humanities and sciences
Music
O'Malley School of Business
School of Education and Health
School of Engineering
School of Liberal Arts
School of Science
School of Continuing & Professional Studies
Buffalo / Rochester / Williamsville, NY
Business Management & Leadership
Counseling & Clinical Psychology
Education
Inter­disciplinary Studies
Science Mathematics & Technology
Social Sciences Communication & Sport Studies
Veterinary Technology
Practical Nursing
Accounting Systems
Paralegal Studies/CJ
Massage Therapy
Digital Graphics
Office Project Management
Business Technologies
Informational Technology
Medical Assisting
Digital Graphics
Film school
Acting school
Visual arts school
Performing arts school
Virtual reality
Online workshops
Teens and kids camps and workshops
Study abroad
ESL
New York Institute of Technology
New York / Old Westburg, NY
Architecture & Design
Arts & Sciences
Engineering & Computing Sciences
Health Professions
Management
Medicine
Niagara County Community College
Arts, Humanities & Social Sciences
Business & STEM
Hospitality, Baking & Culinary Arts
Nursing, Physical & Allied Health
New York / Pleasantville, NY
College of Health Professions
Dyson College of Arts and Sciences
Elisabeth Haub School of Law
Lubin School of Business
School of Education
Seidenberg School of Computer Science and Information Systems
School of Management
Esteves School of Education
Undergraduate
Natural/social sciences
Computer science/math
Humanities
Education
Communication
Health care
Business/management
Graduate
Business/management
Education
St Thomas Aquinas College
School of Arts & Social Sciences
School of Business
School of Education
School of STEM
SUNY College at Plattsburgh
School of Arts & Sciences
School of Business & Economics
School of Education Health & Human Services
Undergraduate
School of Architecture
College of Arts and Sciences
School of Education
College of Engineering and Computer Science
David B. Falk College of Sport and Human Dynamics
School of Information Studies
College of Law
Martin J. Whitman School of Management
Maxwell School of Citizenship and Public Affairs
S.I. Newhouse School of Public Communications
College of Visual and Performing Arts
College of Professional Studies
Graduate
Sport and Human Dynamics
Maxwell
Business Management
English
Finance
Humanities
Journalism Culture and Society
Media Culture and the Arts
Philosophy
Politics Philosophy and Economics
Religious and Theological Studies
University of Maryland Global Campus
Business & Management
Cybersecurity
Data Analytics
Education & Teaching
Healthcare & Science
IT & Computer Science
Liberal Arts & Communication
Public Safety
School of Nursing (undergrad)
River Campus (undergrad, grad)
Eastman School of Music (grad, undergrad)
Simon Business School (all)
School of Nursing (grad)
Warner School of Education (grad)
Undergraduate
Katz School of Science and Health
Stern College for Women
Sy Syms School of Business
Yeshiva College
Yeshiva University Summer Classes
Graduate
School of Law
School of Jewish Studies
School of Psychology
School of Social Work