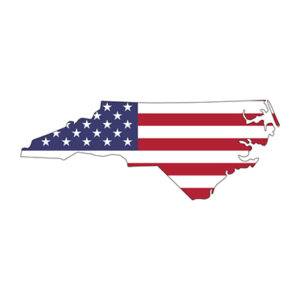 Lend an ear to a state historian, open a history book, or spend some time at one of the state's many military museums and you'll soon find that North Carolina's military history is as complex and fascinating as it gets.
<!- mfunc feat_school ->
Featured Programs:
Sponsored School(s)
<!- /mfunc feat_school ->
With a history dating back to the French and Indian War and with the distinction of being one of America's first 13 colonies, some of the nation's earliest conflicts were fought on North Carolina soil. Bennett Place in Durham is the site of the surrender that would mark the end of the Civil War. The state is home to the Battleship North Carolina, one of the most decorated allied ships of WWII, having been part of every major naval offensive in the Pacific theater. North Carolina was also where the first class of African American Marines began their training at Montford Point Base during WWII.
Today, North Carolina looks quite different than it did during those historic battles and the years that the Greatest Generation was contributing to the war effort. But it has never lost touch with its beginnings, or with the service members and veterans here whose loyalty and sacrifice helped shape the nation.
Today's North Carolina is still home to countless men and women whose dedication to our nation can be seen in their military service. It's where you'll find the massive Fort Bragg, the largest U.S. military installation in the world by population, often referred to as "the center of the military universe." Here, no less than 53,000+ troops are continuing the tradition of military service.
Whether you're an active duty service member, reservist, North Carolina Guardsman, or veteran, your commitment to serving the U.S. comes with a host of benefits, including outstanding education benefits that allow you to either advance and rise through the ranks in the military or begin a whole new chapter outside of the military.
In addition to VA benefits offered through the GI Bill®, Yellow Ribbon, and other federal programs, you may also be eligible for a host of state-level education benefits that will make earning your degree from one of the military friendly colleges in North Carolina easier and more affordable.
North Carolina Department of Military & Veterans Services (NCDMVA) Military Education Benefits
The North Carolina Department of Military & Veteran Services (NCDMVA) is committed to making sure veterans and service members know about and take advantage of all the benefits they're eligible for. The DMVA has teams of specialists in its 12 offices across the state to provide personalized services for veterans and service members. It also works with the County Veterans Officers to ensure that veterans receive comprehensive care.
The NCDMVA works with the North Carolina State Approving Agency (NCSAA) for Veterans and Military Education to approve educational courses and programs at more than 450 military friendly colleges and branch campuses to ensure that students can use their VA benefits there.
The NCDMVA helps the state's military-affiliated students experience successful educational outcomes through its Quality of Life Standing Committee. One of the major goals of the Committee is to find new ways to improve educational opportunities for military personnel in North Carolina and make them more affordable. They coordinate with NC schools, the state's community college system, and the UNC system to facilitate programs that support the military student community.
You can also take advantage of their useful search tool — NC4VETS.org— to search for military friendly online colleges and educational resources available in your area.
North Carolina's Tuition-Based Assistance Programs
All members of the armed forces in North Carolina who are serving in the state but don't qualify for resident status for tuition purposes are charged in-state tuition rates while they serve in North Carolina.
You may also qualify for tuition reimbursement through the North Carolina Tuition Assistance Program if you're an actively drilling Army or Air National Guard member in North Carolina. Funds through this program are available for any community college, technical college, trade school, or vocational school, as well as for any two- or four-year college or university that offers undergraduate degrees, graduate degrees, and/or grad certificates.
North Carolina Scholarship for Children of Wartime Veterans
The NCDMVA offers a North Carolina Scholarship for Children of Wartime Veterans to show its appreciation for the services and sacrifices of its war veterans. Since its inception, this program has awarded more than 20,000 scholarships. The scholarship, which is only applicable at partnering North Carolina colleges and universities, covers eight academic semesters of tuition. To qualify, students must be under the age of 25 at the time. The student must either be a North Carolina resident, or the veteran parent must have been a legal resident of North Carolina during the period of service during which their eligibility was established.
Eligibility requirements for the veteran parent include:
North Carolina Veterans Support Programs
North Carolina continues to support its veteran student community by ensuring that their academic experiences are successful and fulfilling. NC STRIVE is a consortium of two- and four-year public and private colleges and universities and federal state agencies who work to increase awareness of the issues affecting veterans as they transition from military life to academic life. Through NC STRIVE, those employed in higher education can provide supportive services and resources to its veteran student community and also provide them with referrals to local, state, and federal resources.
Possible Station Assignments and Military Bases in North Carolina
North Carolina's military bases and installations serve three out of the four branches of the military and continue to serve as major economic drivers in the state.
Though you won't have much say regarding where you're stationed, if you're lucky enough to land in North Carolina, you'll be met with a rich culture and a beautiful geographic dichotomy that includes the rolling, forested hills of the Piedmont region, the quiet tidewaters of the Coastal Plain, and the picturesque shores of the Outer Banks.
As an active-duty service member in North Carolina, you'll also enjoy state-level educational benefits that include in-state tuition while you're here. Or, if you settle down and make NC your home as a military veteran, you'll automatically be eligible for all state benefits. Some of the biggest players in the state include:
Home to the 4th Fighter Wing, Seymour Johnson Air Force Base is where you'll find F-15E Strike Eagles conducting training and operational missions. The 916th Air Refueling Wing helps support global deployment in support of joint coalition military initiatives.
Fort Bragg is one of the largest military complexes in the world. About ten percent of all of the Army's forces are assigned to Fort Bragg. It's also home to the only Airborne Corps and Airborne Division – the 82nd Airborne Division.
Camp Lejeune is one of the largest Marine Corps bases on the East Coast and is a major training area. A number of training schools are located here, including Camp Geiger, the Marine Corps School of Infantry East, and Camp Johnson, the Combat Service Support School. Camp Lejeune supports a number of Marine Corps commands, as well as a Navy command and a Coast Guard command.
Military Friendly Colleges in North Carolina that Accept GI Bill® and Yellow Ribbon Program Benefits
Of the more-than 2,000 colleges and universities that participate in the Yellow Ribbon Program, only around 500 provide full funding and place no limits on the number of eligible students who can take advantage of it. These schools ensure that every eligible veteran who enrolls can count on full coverage of all tuition costs that exceed GI Bill® limits.
You'll be glad to know that a number of those military friendly colleges and universities are located right here in North Carolina:
Allied Health and Sport Studies
Business
Education
Humanities
Nursing
Sciences
Visual, Performing, and Communication Arts
College of Health Professions
Charlotte / Morrisville, NC
Technology
Engineering
IT and Networking
Network Systems Administration
Business
Healthcare
Business
Computer Information Systems
Healthcare Administration
Accounting
Liberal Arts
Media Arts
Medical Billing and Coding
Business Essentials
Cloud Computing
MBA
Accounting
Project Management
Technology
Business
Healthcare
Public Administration
Human Resource Management
Human Resources Management
Project Management
Healthcare
CPA Preparation
Big Data and Analytics
Entrepreneurship
Global Supply Chain Management
Charlotte / Greensboro / Raleigh, NC
Associate
Cyber and Information Security Technology
Software Development
Computer-Aided Drafting and Design
Electronics Engineering Technology
Mechanical Engineering Technology
Mechatronics
Bachelor's
Accelerated Cyber and Information Security Technology
Cloud Computing
Cyber and Information Security Technology
Cybersecurity
Data Analytics
Digital Forensics Technology
Mobile Development
Software Development
Web Design and Development
Electronic Systems Engineering Technology
Electronics Engineering Technology
Mechanical Engineering Technology
Mechatronics (ESET)
Mechatronics
Master's
Systems Engineering Master's – Mechatronics
Master of Science in Cybersecurity
Master of Science in Information Systems
Embry Riddle Aeronautical University
Applied science
Aviation
Business
Computers and technology
Engineering
Security intelligence and safety
Space
Campus
College of Arts & Sciences
College of Business
College of Food Innovation & Technology
College of Health & Wellness
College of Hospitality Management
Online
Business
Criminal justice
Culinary management
Health science
Hospitality
HR management
Liberal studies
MBA
College of Arts Media and Design
Bouvé College of Health Sciences
D'Amore-McKim School of Business
Combined Majors
Khoury College of Computer Sciences
College of Engineering
College of Science
College of Social Sciences and Humanities
Northeastern Explore Program for undeclared students
School of Business
School of Computer Science and Engineering
School of Physical Therapy
School of Pharmacy
School of Physician Assistant Studies
Allied Health
Ministry
School of Legal Studies
School of Nursing
School of Education
Business & Technology
Counseling and Psychology
Criminal Justice and Legal Studies
Healthcare
Nursing
Pharmacy
Public Administration
Public Health
Theology
Greensboro / Huntersville / Morrisville / Concord / Raleigh / Charlotte / Garner, NC
Associate in Arts in Accounting
Associate in Arts in Acquisition and Contract Management
Associate in Arts in Business Administration
Associate in Arts in Information Technology
Associate in Arts in Marketing
Bachelor of Applied Science in Management
Bachelor of Business Administration
Bachelor of Science in Accounting
Bachelor of Science in Criminal Justice
Bachelor of Science in Information Technology
Certificate of Education in Corporate Learning
Certificate of Education in Educational Administration
Diploma in Acquisition Contract Management
Graduate Certificate in Digital Entrepreneurship
Graduate Certificate in Entrepreneurial Leadership
Graduate Certificate in Finance and Accounting for Entrepreneurs
Graduate Certificate in Marketing and Branding for Entrepreneurs
Jack Welch MBA
Jack Welch Management Institute Executive Certificates
Jack Welch Management Institute Graduate Certificates
Joe Gibbs Performance Management Certificate
Master of Business Administration
Master of Business Administration
Master of Education
Master of Health Services Administration
Master of Human Resource Management
Master of Public Administration
Master of Science in Accounting
Master of Science in Information Security and Assurance
Master of Science in Information Systems
Master of Science in Management
Business
Criminal Justice
Education
Healthcare
Nursing
Psychology
Behavioral Sciences
Liberal Arts
Technology
RN to BSN
MBA
Health Administration
Information Systems
Criminal Justice and Security
Business Fundamentals
Camp Lejeune / Fort Bragg, NC
Advertising and Marketing Communications
Counseling
Criminal Justice
Cybersecurity
Data Analytics
Education
Educational Leadership
Health Administration
Human Resources Development
National Security Studies
Management & Leadership
Marketing
MBA
Media Communications
Nurse Anesthesia Practice
Procurement and Acquisitions Management
American Ethnic Studies
Interdisciplinary Studies
Anthropology
Leadership and Management Studies
Arts Administration
Biology
Marketing
Business Administration
Middle School Education
Business Analytics
Musical Theatre
Chemistry
Political Science
Communication
Pre-Law
Criminal Justice
Psychology
Elementary Education
Religion
English
Simulation and Game Design
Environmental Studies
Elementary Education + Special Education
Esports and Gaming Administration
Sport and Fitness Studies
Exercise and Sport Science
Sport Management
Forensic Science
Theatre
History and American Studies
Women's Studies
Human Resource Management
Writing
Interactive Design