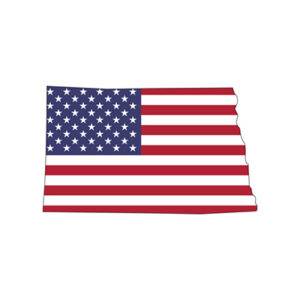 Throughout its history, North Dakota has produced some of the most resilient warriors the U.S. military has ever seen. The strong winds seem to induce grit, conditioning anyone joining our Armed Forces for the rigors of training and combat.
<!- mfunc feat_school ->
Featured Programs:
Sponsored School(s)
<!- /mfunc feat_school ->
During the First World War, nearly 20,000 North Dakota men joined the ranks of the Army, Navy, and Marine Corps. The state rallied behind the Allied effort. Even a doctor from Bismarck, Dr. Eric P. Quain, voluntarily organized a team of medical staff and established a Red Cross hospital unit in France to support the effort.
Throughout the Second World War, Korea, Vietnam, and the War on Terror, North Dakota's bravest have joined the fight. State lawmakers haven't balked at supporting those troops in a meaningful way either. In fact, North Dakota was the first state to give its veterans a bonus. In the early 1900s, the state issued a payment to each veteran, increasing the amount by increments for each month of active duty service.
North Dakota's legislature hasn't turned off the spigot in recent years either, awarding active duty service members, veterans, and their families with generous benefits to cover the cost of earning a degree.    
North Dakota Department of Veterans Affairs Education Benefits
The North Dakota Department of Veterans Affairs offers a range of education benefits to veterans, active duty service members, and their families to augment the Post-9/11 GI Bill® and other popular federal benefits programs. The majority of the programs assist discharged personnel, but a good handful serve dependents, spouses, and the North Dakota National Guard.
In-State Tuition for Vets, Active Duty Service Members, and Their Families
According to Chapter 15-10 of the ND Century Code, the following individuals qualify for in-state tuition rates at any public college or university in the state:
In addition, spouses and dependents of any of the individuals listed above are eligible for in-state tuition. If you're attending or planning on attending a state university or college, and if you don't meet the requirements for full coverage under the GI Bill®, then you'll definitely want to take advantage of this program.
State Tuition Assistance for National Guard Members
Combined with Federal programs, North Dakota's tuition assistance program will cover up to 100 percent of tuition for National Guard members attending state-supported schools. Federally, Guardsmen and Guardswomen will receive a total of $4,000 per fiscal year, assuming they haven't failed or dropped any classes. Guard members must maintain a cumulative GPA of at least 2.0.
Applying for state tuition assistance is easy. Visit ndguard.nd.gov/education-services, and you'll see three applications:
All applications can be completed online. When you fill out the State Tuition Assistance Application, you'll have to fill out your name, phone number, email address, service branch, rank, term of service expiration date, and the date of your enlistment. Once you provide those details, the application will proceed with more detailed questions, such as which school you're attending.
If you have any issues with the state or federal tuition assistance applications, you can contact the following individuals:
Veterans Educational Training
Veterans Educational Training (VET) is a free, state-funded program designed to help veterans go to college. Veterans interested in associate and bachelor's degrees may participate in VET, as well as those pursuing vocational or technical training.
To be clear: VET isn't a program offering college credit. Rather, it's designed to prime veterans who feel unprepared for a postsecondary education. VET's services include:
To be eligible for VET, you must be either a veteran, active duty service member, or reservists. You don't have to be a North Dakota resident. Anybody who is considering or already enrolled in a school within the state can participate in the program.
North Dakota Dependent Tuition Waiver
This benefit applies to any dependent of a North Dakota veteran who:
Through ND law, dependents can attend a school within the state university system for up to 45 months without paying any tuition or fees.
The tuition waiver not only applies to the biological children of a fallen veteran, but also stepchildren, spouses, widows and widowers. The veteran must have been, or currently be a resident for five years immediately preceding the dependent's enrollment in a state school.
Dependents can use the tuition waiver to pay for any bachelor's or certificate-level program, but they can't use them for master's or post-graduate degrees. For more information about this benefit, you can contact your school's financial aid office, or the ND Department of Veterans Affairs at (701) 239-7165. They'll walk you through proving your eligibility and getting your tuition waived for college.
Possible Station Assignments and Military Bases in North Dakota
When you enlist or accept your commission, you may be sent anywhere in the world. You'll find yourself in environments with a stark contrast to North Dakota's plains: the high peaks of Switzerland, the seaside bases of Japan, and the tropics of South America. It'll be an adventure, if nothing else.
If you do find yourself stationed in North Dakota, there are only a few places where you can expect to get an assignment. Let's cover each base, their missions, and what you can expect to find when off duty.
Established as a bulwark against northern attacks during the Cold War, Minot Air Force Base activated on Feb. 7, 1957.  Today, it's the headquarters of the 91st Missile Wing. Comprised of 1,800 professionals, the 91st Missile Wing, which is responsible for operating, maintaining, and securing a fleet of 150 Minuteman III missiles. Approximately 5,500 active duty members are stationed at Minot Air Force Base.
Off-base, Minot has a range of attractions for airmen. The Roosevelt Park Zoo has a range of attractions featuring Amur Tigers, African Lions, and Gray Wolves. If you're a fan of history, the Dakota Territory Air Museum has a range of WWII aircraft on display in the Flying Legends Hangar.
Grand Forks Air Force Base is home to the 319th Reconnaissance Wing, which operates the RQ-4 Global Hawk for the nation's surveillance and reconnaissance needs. The base also serves as a center where Combatant Commanders can obtain "mission-ready Airmen anytime, anywhere." About 2,300 military personnel and civilians work on the base.
Grand Forks offers a little bit of everything. If you're into sports, the Ralph Engelstad Arena – "the Ralph" – is home of the University of North Dakota's ice hockey team. The River Cities Speedway hosts races every weekend in the late spring going into the end of summer. Entertainment isn't hard to find in this city. 
Camp Grafton Training Center (CGTC) is a National Guard Maneuver Training Center comprised of 1,000 acres. It's home to the 164th Regional Training Institute, the 835/897th Engineer Battalion and the 3662nd General Support Maintenance Company. The base's main components are Camp Grafton North and Camp Grafton South:
As you'd assume, there's quite a bit of fishing to do in Devils Lake. Walleye, northern pike, white bass and perch are all ripe for the catching. If you want to make a weekend out of it, you can set up a camp site at Grahams Island State Park.


Military Friendly Colleges in North Dakota that Accept GI Bill® and Yellow Ribbon Program Benefits
Of the more-than 2,000 colleges and universities that participate in the Yellow Ribbon Program, only around 500 provide full funding and place no limits on the number of eligible students who can take advantage of it. These schools ensure that every eligible veteran who enrolls can count on full coverage of all tuition costs that exceed GI Bill® limits.
There are no listings in North Dakota at this time. Check back often for updated schools in North Dakota.