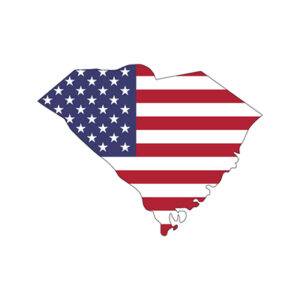 South Carolina's military roots are deep and legacy of sacrifice far-reaching. In fact, Charleston was not only the birthplace of secession but the birthplace of the Civil War as well. Shortly after seceding, South Carolina sent delegates to Washington, D.C. to demand the removal of Union bases on South Carolina territory. When the demand was rebuffed, Confederate forces devised a battle plan and fired upon the Union-held Fort Sumter for two days, eventually leading them to victory in that first Civil War battle.
Today, we're far-removed from South Carolina's historic military battles, and living in a time when the prospect of being sent overseas seems less likely than a decade ago. This gives service members and veterans new opportunities to capitalize on some well-earned military benefits – chief among them a college education.
<!- mfunc feat_school ->
Featured Programs:
Sponsored School(s)
<!- /mfunc feat_school ->
The South Carolina Department of Veterans' Affairs Military Education Benefits
If you're like most service members, you're probably not aware that you're eligible for state-level military education benefits, in addition to federal programs like the GI Bill® and the Yellow Ribbon program. Here, in South Carolina, there's so much more available to you. Your primary resource for seeking out these benefits is the South Carolina Department of Veterans' Affairs (SCDVA). The SCDVA maintains a coalition of partnerships throughout the state to cultivate a military-friendly environment in which veterans and military families can thrive.
Here's a look at the state-level benefits you can get in South Carolina:
For National Guard Members
The South Carolina National Guard College Assistance Program (SCNG CAP) is overseen by the South Carolina Commission on Higher Education and pays 100% of college tuition and fees at public colleges and universities. You can use this resource for up to $18,000 for your lifetime and a maximum of 130 semester hours. To receive SCNG CAP benefits, you must be a member of the Army or Air National Guard and can't already have an undergraduate degree. Army National Guard members get up to $4,500 per academic year, whereas Air National Guard members receive up to $9,000 per academic year. If you use SCNG CAP collectively with other financial aid programs, your benefits will be reduced if the amount of aid you're eligible for exceeds the total cost of attendance.
South Carolina Tuition Assistance for Certain War Veterans' Children
This program gives free college tuition at state-based schools to children of veterans from certain wars. To receive benefits, children must be under 26 years old, and the veteran must have:
And, at least one of these requirements must be met:
In-State Tuition Rates at South Carolina Public Institutions of Higher Education for Veterans, Service Members and Dependents
veterans and active/reserve service members are guaranteed in-station college tuition rates here in South Carolina. It doesn't matter how long you've been here or if you're a resident. And, dependents are eligible too. You do have to meet some requirements, though:
If you're a veteran or service member whose children live in another state, they can still get benefits but only through transferred federal education benefits.
South Carolina Residency for Tuition Purposes for Nonresident Service Members and their Dependents
If you're serving in South Carolina, you qualify for in-state college tuition rates and fees. Your state of residency is irrelevant; if you serve here, you get the benefits. This applies to your dependents, too.
Support Programs for Dependents
The South Carolina Interstate Compact on Educational Opportunity for Military Children (MIC3)
This is a program which helps remove the barriers to educational success which often effect military families due to frequent moves and changes of station. MIC3 benefits include ensuring on-time graduation, promoting cooperation between educational systems and parents, facilitating the transfer of records, and preventing scheduling conflicts from negatively effecting attendance requirements.
Possible Station Assignments and Military Bases in South Carolina
Whether you're from South Carolina or out of state, it's possible that you'll receive PCS orders which lead you here. Sure, it's not easy being away from home and family, but it's part of military service. No matter if this is your first or last duty assignment, South Carolina is a great place to serve your country. Shown here are the military bases you could potentially be stationed at here in South Carolina:
Covering nearly 3,500 acres and just minutes from downtown Charleston, JB Charleston is like a city all its own. Its home to several units and has practically everything you or your family could possibly need right there on base – a bowling center, outdoor playgrounds, tennis and basketball courts, a pool, golf course, fitness center, and multiple restaurants. There's also a professional enhancement center on-post which offers professional development courses in communication and leadership, as well as academic prep courses in writing, speech, and math.
Shaw AFB is one of the Air Force's oldest military bases. Today, it houses the 20th Fighter Wing with the mission to provide combat-ready airpower anytime, anywhere. Only a 2-hour drive from the Atlantic Ocean, with Myrtle Beach to the east and mountain views to the north, Shaw AFB is an incredible place to be stationed. And, there are four colleges on base at Shaw's Base Education Center where you can take college courses.
Fort Jackson is the Army's main basic combat training center. In fact, more than half of all new Army enlistees receive training at Fort Jackson. Here, you can work on your college degree at one of the four colleges on-post through the Army Education Center (AEC). The AEC also offers education and career counseling, tuition assistance support, and a career skills program that can connect you with on-the-job training and apprenticeship programs in Columbia.
MCAS Beaufort is strategically positioned on Atlantic Ocean coastline with land and airspace to train its 2nd Marine Aircraft Wing aviators with the support of its Joint Strike Fighter Integrated Training Center. When you're not on duty, you can check out all that the Voluntary Education Program has to offer, including academic counseling, college tuition assistance, and the Military Academic Skills Program (MASP) – a 3-week course focused on improving reading, math, and writing skills in preparation for college-level courses.
Marine Corps Recruit Depot on Parris Island functions primarily as a training base for new recruits. MCRD also has a Voluntary Education Program on-post which provides live online tutoring, foundational college prep courses, and can help you apply for military education benefits.
The U.S. Navy has two Navy hospitals here in South Carolina, one in Beaufort and one in North Charleston. Both hospitals offer medical, surgical, and trauma services to Marine and Navy active-duty service members, veterans, and dependents. The two health clinics, one at MCRD Parris Island and one at MCAS Beaufort, offer primary care services. Naval Weapons Station (NWS) Charleston shares its base with the Air Force on JB Charleston.
USCG Charleston sits along the Atlantic Ocean with port access to the Ashley River and the Cooper River. It's not a very large base, but there are plenty of recreational activities to enjoy nearby. There are basketball and tennis courts on base, local fitness centers nearby, and of course, oceanside water hobbies like rafting and boating. The base is also a short distance from JB Charleston, which has many more amenities and an education center on base.
Military Friendly Colleges in South Carolina that Accept GI Bill® and Yellow Ribbon Program Benefits
Of the more-than 2,000 colleges and universities that participate in the Yellow Ribbon Program, only around 500 provide full funding and place no limits on the number of eligible students who can take advantage of it. These schools ensure that every eligible veteran who enrolls can count on full coverage of all tuition costs that exceed GI Bill® limits.
You'll be glad to know that a number of those military friendly colleges and universities are located right here in South Carolina:
Charleston Southern University
College of adult and professional studies
College of business
College of Christian studies
College of education
College of health sciences
College of humanities and social sciences
College of nursing
College of science and mathematics
Arts and humanities
Business and entrepreneurship
Communication
Criminal justice
Education
Education and coaching
Health and sciences
Public service
Social sciences
Technology
Columbia International University
College of Arts and Sciences
College of Education
College of Intercultural Studies
John and Lyn Cook School of Business
Seminary and School of Ministry
Columbia / Greenville / North Charleston, SC
Associate
Cyber and Information Security Technology
Software Development
Computer-Aided Drafting and Design
Electronics Engineering Technology
Mechanical Engineering Technology
Mechatronics
Bachelor's
Accelerated Cyber and Information Security Technology
Cloud Computing
Cyber and Information Security Technology
Cybersecurity
Data Analytics
Digital Forensics Technology
Mobile Development
Software Development
Web Design and Development
Electronic Systems Engineering Technology
Electronics Engineering Technology
Mechanical Engineering Technology
Mechatronics (ESET)
Mechatronics
Master's
Systems Engineering Master's – Mechatronics
Master of Science in Cybersecurity
Master of Science in Information Systems
College of Arts & Humanities
College of Behavioral & Social Sciences
College of Business
College of Education
College of Graduate & Online Studies
College of Science & Mathematics
School of Nursing
The Honors College
Arts and communication
Business administration
Humanities
Military science leadership
Music
Nursing
Online programs
Respiratory therapy
Sciences and mathematics
Social and behavioral sciences
Sport professions
Teacher education
Business & Technology
Counseling and Psychology
Criminal Justice and Legal Studies
Healthcare
Nursing
Pharmacy
Public Administration
Public Health
Theology
North Charleston / Columbia / Greenville, SC
Associate in Arts in Accounting
Associate in Arts in Acquisition and Contract Management
Associate in Arts in Business Administration
Associate in Arts in Information Technology
Associate in Arts in Marketing
Bachelor of Applied Science in Management
Bachelor of Business Administration
Bachelor of Science in Accounting
Bachelor of Science in Criminal Justice
Bachelor of Science in Information Technology
Certificate of Education in Corporate Learning
Certificate of Education in Educational Administration
Diploma in Acquisition Contract Management
Graduate Certificate in Digital Entrepreneurship
Graduate Certificate in Entrepreneurial Leadership
Graduate Certificate in Finance and Accounting for Entrepreneurs
Graduate Certificate in Marketing and Branding for Entrepreneurs
Jack Welch MBA
Jack Welch Management Institute Executive Certificates
Jack Welch Management Institute Graduate Certificates
Joe Gibbs Performance Management Certificate
Master of Business Administration
Master of Business Administration
Master of Education
Master of Health Services Administration
Master of Human Resource Management
Master of Public Administration
Master of Science in Accounting
Master of Science in Information Security and Assurance
Master of Science in Information Systems
Master of Science in Management
Technical College of the Lowcountry
Arts
Building & Industrial
Business Management & Accounting
Culinary Arts & Hospitality
Education and Professional Studies
Health Sciences
Law & Criminal Justice
STEM
The Art Institute of Charleston
Visual design
Interior design
Marketing
Animation and effects
Film and production
Gaming and technology
Fashion
Culinary
College of Arts & Sciences
College of Communications & Fine Arts
College of Education
College of Health & Human Services
Sorrell College of Business
University of South Carolina Beaufort
Academic innovation
Business & communication studies
Computer science & mathematics
Education
English & fine arts
Hospitality management
Humanities & social sciences
USCB natural sciences
Nursing
Public health & human services
North Charleston / Charleston AFB / Columbia / Fort Jackson / Greenville / Myrtle Beach / Shaw AFB, SC
Undergraduate:
Biology
Business
Computer Science
Education
International Relations
Mathematics
Management
Media Communications
Nursing
Philosophy
Political Science
Psychology
Graduate:
Advertising and Marketing Communications
Counseling
Criminal Justice
Cybersecurity
Data Analytics
Education
Educational Leadership
Health Administration
Human Resources Development
National Security Studies
Management & Leadership
Marketing
MBA
Media Communications
Nurse Anesthesia Practice
Procurement and Acquisitions Management