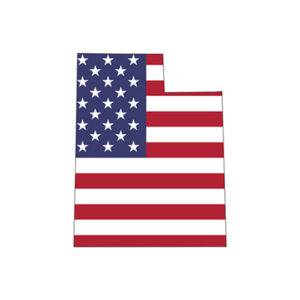 Utah's history of commitment to freedom and sacrifice runs deep. In fact, Utah's National Guard was established in the 1840s when a group of churchgoers of the Church of Jesus Christ of Latter-day Saints, known as the Mormons, coalesced as a militia group in Illinois. Five years later, when the group was abolished by the Illinois government, the Mormons were chased out by angry mobs and sought refuge in the West. Just eight days later, when the U.S. declared war on Mexico, the U.S. government agreed to support the Mormons if they would provide military assistance in the new Mexican-American War.
<!- mfunc feat_school ->
Featured Programs:
Sponsored School(s)
<!- /mfunc feat_school ->
Now, centuries removed from frontier wars and even the threat of foreign war deployment,
veterans and service members can look toward the future and take this opportunity to capitalize on some well-earned military benefits – chief among them, access to a college education.
Utah Department of Veterans and Military Affairs (UDVMA) Military Education Benefits
Utah has more to offer its service members than just federal programs like the GI Bill® and the Yellow Ribbon program. The first-line resource for military education benefits here is the Utah Department of Veterans and Military Affairs (UDVMA). The UDVMA helps active service members, veterans, and dependents get access to college funding and coordinates military support with colleges statewide. Many public universities in Utah have on-campus veterans' resource offices (VRO) that help connect you with the tuition assistance you've earned and support you in your transition from military service to college life. VROs also offer a slew of supportive programs, including peer mentoring and tutoring.
Here's a look at the military education benefits you can get in Utah:
Tuition-Based Assistance Programs
If you're an active-duty service member or veteran discharged within the last 12 months, you'll receive in-state tuition rates at Utah public colleges and universities. No state residency requirement applies; if you're stationed in Utah, you qualify for in-state tuition.
The Purple Heart Tuition Waiver
If you're a veteran who was awarded the Purple Heart, and also a Utah resident, you're eligible for a complete tuition waiver at all Utah public colleges and universities. What's unique about this program is that it waives tuition for all degree programs, even master's degree programs, although the tuition cap for master's degree programs is $10,000.
The Scott Lundell Military Survivors Tuition Waiver
This program applies to dependents of service members who died in active combat after September 11. Dependents who fit this category can get a complete tuition waiver for undergraduate programs at all Utah public colleges and universities, though the program doesn't cover things like textbooks, fees, or housing.
The Veterans Tuition Gap Program
This state-funded grant is given to veterans when federal tuition benefits have been used up. It can be used at all public colleges and universities in Utah and covers tuition and fees, as well as textbooks.
Career-Support Programs
The Accelerated Credentialing to Employment (ACE) program is open to veterans, active service members, and actively drilling members of the Utah National Guard and Reserve. It focuses on utilizing your military training and experience to help you be more competitive in the civilian job market. With short-term training programs, the ACE program can help you work toward a certificate or professional license. The program is available to all branches of military service, and spouses are eligible, too. Benefits include:
Credentialing Assistance (CA) –
Support Programs for Military Spouses and Dependents
For military spouses and dependents with a professional license, the Utah legislature has waived certain fees imposed by the Utah Department of Commerce, Division of Occupational and Professional Licensing (DOPL). Initial professional licensing fees and license renewal fees are waived. Professional licenses can also be maintained in an inactive status, in which continuing education requirements and inactive license fees are waived. Military spouses based in Utah are also able to work under their professional license without having to obtain a Utah state license. It's likely that many employers in Utah may not be aware of this benefit to military families, so the DOPL offers a verification letter that can be provided to the employer to explain this benefit.
Another great resource for military families is the Utah Department of Workforce Services (DWS), which provides employment assistance to veterans and spouses. The DWS provides access to statewide job postings and resume writing assistance, as well as the support of a veteran employment specialist.
Possible Station Assignments and Military Bases in Utah
If you're a Utah native or from another state, it's possible you'll end up stationed here. It's even more likely, though, that you'll be sent somewhere you've never been before. It's not easy being away from home or having to be ready to move at a moment's notice, but that's part of military service. If you've received PCS orders for Utah, you've landed in a great state with much to offer.
There are two military bases in Utah:
Located in Northern Utah and spanning approximately 1,000,000 acres, Hill AFB is the United States' second largest air force base and contributes $3 billion annually to Utah's economy as the state's largest single-site employer. Hill AFB is also home to the Defense Acquisition University (DAU) West Region Satellite, which operates a strategic partnership program with local military-friendly colleges and universities to help service members follow a degree path and obtain college credit. Nearby, you can spend family time enjoying the splash pad and dog park at Hill AFB Fam Camp, play some miniature golf and rock climb at the Rush Funplex in Syracuse, or take in some history by touring the 70 aircraft on display at Hill Aerospace Museum on base.
Situated in the desert region of Tooele County, Dugway Proving Ground was established as a chemical and biological weapons development and testing site in 1942 in response to the attack on Pearl Harbor. Since that time, Dugway has become the nation's premier site for testing and creating battlefield-ready nuclear, biological, and chemical (BNC) weapons. If you're stationed here, you'll have the opportunity to enjoy the breathtaking scenery of the Onaqui Mountains and take in nature's beauty at Fish Springs National Wildlife Refuge.
Military Friendly Colleges in Utah that Accept GI Bill® and Yellow Ribbon Program Benefits
Of the more-than 2,000 colleges and universities that participate in the Yellow Ribbon Program, only around 500 provide full funding and place no limits on the number of eligible students who can take advantage of it. These schools ensure that every eligible veteran who enrolls can count on full coverage of all tuition costs that exceed GI Bill® limits.
You'll be glad to know that a number of those military friendly colleges and universities are located right here in Utah:
Broadview College (formerly Broadview University)
Veterinary technology
Massage therapy
Muscle activation techniques (MAT) education
Business Administration
Computer & Mathematical Sciences
Education
History, Philosophy, Political Science & Criminal Justice
Language & Communication Studies
Nursing
Physical and Biological Sciences
Psychology, Sociology & Human Services
Visual Arts & Music
Technology
Engineering
IT and Networking
Network Systems Administration
Business
Healthcare
Business
Computer Information Systems
Healthcare Administration
Accounting
Liberal Arts
Media Arts
Medical Billing and Coding
Business Essentials
Cloud Computing
MBA
Accounting
Project Management
Technology
Business
Healthcare
Public Administration
Human Resource Management
Human Resources Management
Project Management
Healthcare
CPA Preparation
Big Data and Analytics
Entrepreneurship
Global Supply Chain Management
Neumont College of Computer Science
BSCS Computer Science
BSSE Software Engineering
BSGD Game Development
BSIS Information Systems
BSTM Technology Management
BSWD Web Development
Beverley Taylor Sorenson College of Education & Human Development
College of Engineering & Computational Sciences
College of Health Sciences
College of Humanities & Social Sciences
College of Performing & Visual Arts
Walter Maxwell Gibson College of Sciences
Dixie L. Leavitt School of Business
Gerald R. Sherratt Library
Business
Criminal Justice
Education
Healthcare
Nursing
Psychology
Behavioral Sciences
Liberal Arts
Technology
RN to BSN
MBA
Health Administration
Information Systems
Criminal Justice and Security
Business Fundamentals
Blanding / Brigham City / Logan / Tooele / Vernal, UT
School of Graduate Studies
College of Agriculture and Applied Sciences
Caine College of the Arts
Jon M. Huntsman School of Business
Emma Eccles Jones College of Education & Human Services
College of Engineering
College of Humanities and Social Sciences
S.J. & Jessie E. Quinney College of Natural Resources
College of Science
Utah Tech University (formerly Dixie State University)
College of the Arts
College of Business
College of Education
College of Health Sciences
College of Humanities and Social Sciences
College of Science Engineering and Technology
University College
Undergraduate:
Biology
Business
Computer Science
Education
International Relations
Mathematics
Management
Media Communications
Nursing
Philosophy
Political Science
Psychology
Graduate:
Advertising and Marketing Communications
Counseling
Criminal Justice
Cybersecurity
Data Analytics
Education
Educational Leadership
Health Administration
Human Resources Development
National Security Studies
Management & Leadership
Marketing
MBA
Media Communications
Nurse Anesthesia Practice
Procurement and Acquisitions Management
Western Governors University
Teachers College
College of Business
College of Information Technology
College of Health Professions
Liberal Education
School of Arts and Sciences
Bill and Vieve Gore School of Business
School of Education
School of Nursing and Health Sciences