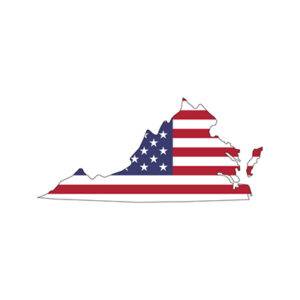 Virginia punches well above its weight when it comes to military service. Although it's the 12th-most populous state, it's home to the third-highest number of active-duty troops (115,280) after the nation's two most populous states.
<!- mfunc feat_school ->
Featured Programs:
Sponsored School(s)
<!- /mfunc feat_school ->
When it comes to the percentage of its adult population who are active-duty military, a statistic weighted towards low-population states, Virginia still ranks fourth nationally at nearly 12%, behind three of the nation's least-populous states.
Virginia is the HQ for the Department of Defense at the Pentagon, is home to the world's largest navy base at Naval Station Norfolk, and Marine Corps Base Quantico is tasked with protecting the president in addition to being the place of employ for more than 28,000 members of the military, civilians, and contractors combined.
With such a large military footprint it's no surprise that Virginia is one of the leading states in the nation for offering generous military education benefits. You've earned these, and they're your ticket to a prosperous and secure future for you and your family.
Virginia Department of Veterans Services (DVS) Military Education Benefits
The Virginia DVS has offices located across the state to robustly match you with the education benefits you've earned.
DVS is responsible for approving the eligibility of any school in the state that wants to enroll you on your GI Bill® benefits. It ensures these schools meet minimum standards of quality and organization to enroll veterans.
DVS has links to over 100 active-duty and veteran scholarships. It can help you navigate all the federal and especially state military education benefits you're qualified for, including the following:
Military Education and Workforce Initiative (MEWI)
MEWI includes military educational enhancement programs designed to give you the skills you need to maximize your attractiveness to employers. One program, the Veteran Technology Initiative, involves free laptop computers being distributed to veterans and their spouses. There's also a Richmond-based non-profit organization, Tech for Troops, that provides free laptops for veterans.
Another MEWI initiative, known as Pathways to Employment, allows participants to enroll in Community College Workforce Alliance (CCWA) credentialing programs to earn an academic certificate at no cost. Eligibility for this program extends to active-duty, discharged veterans, and their family members.
Vets on Campus is a MEWI program aimed at helping veterans transition from the military to academia. It provides resources to help improve academic performance and to connect veterans with local on and off-campus community and social organizations.
Credits2Careers is a MEWI program the helps schools in the Virginia Community College System squeeze out every possible academic credit equivalency from your military service record. This can help you graduate faster, a time and money saver.
Virginia Values Vets (V3) Transition Program
This is an peer-to-peer support program designed to maximize resources for veterans and their spouses as they transition to civilian life and school.
V3 staff are connected with every resource in the state and can set you up with personalized referrals that will help you succeed academically. This could include information about upcoming college fairs, scholarship opportunities, and organizations that can help you write an outstanding college admission essay.
Military Medics and Corpsmen (MMAC) Program
MMAC staff are connected to healthcare employers across the state, and they're also tuned in to the unique position veterans with prior medical experience are in.
They can determine if you're MMAC-qualified. This means you worked as a combat medic or medical technician in the military, and you were discharged less than a year ago. Virginia has a unique program that allows MMAC-qualified veterans to work in a clinical setting while you catch up on the civilian education that would normally be required for these positions.
This program can also provide you with advising and resources for the education you need to reach your career goals in the healthcare field.
Virginia National Guard State Tuition Assistance Program (VNGSTAP)
Are you in the VNG and want to go from an associate's degree all the way up through a bachelor's, master's, and finally a doctoral degree? You can under this program, while receiving funding at a rate of $7,000 per year. The savings from this program multiply every year you use it.
You can apply for this benefit three times per year, and it's applicable towards earning one degree or certificate at each level up to a doctorate. What's more, this benefit is not confined just to schools in Virginia: you can use it at accredited public or private schools, plus at participating online schools outside of the state.
To be eligible you must have already completed active duty training and be in good standing with the VNG. Your contract with the VNG must extend at least two years beyond the last date that you take advantage of this benefit, which is not applicable to theological or religious studies.
In-State Tuition for Service Members and Their Families
Whereas you would normally have to live in Virginia consistently for one year before you could claim in-state tuition at a public school, if you meet any of the following conditions you're eligible for in-state tuition right now:
Paying in-state versus out-of-state tuition quickly adds up. Our research on military friendly colleges in Virginia found the average difference between in-state and out-of-state tuition at a public school for an undergraduate degree was over \$5,600 per year.
Virginia Purple Star Military-Friendly Schools
The Virginia Department of Education (DOE) has chosen to distinguish military friendly colleges and schools in Virginia by awarding them with a Purple Star Award.
The DOE has established a range of criteria that schools must meet in order to win this award. These include being aware of the unique challenges faced by military families, fostering an environment that's friendly for military family members, and providing academic planning resources designed to help military families succeed.
Virginia Military Survivors and Dependents Education Program (VMSDEP)
This benefit offered by the DVS is for the family members of Virginians who are MIA, KIA, POW or at least 90% disabled due to their military service. Service is defined to include that in any branch of the Armed Forces, the Reserves, and the Virginia National Guard (VNG).
You can use this benefit at any public college or university in Virginia, and at the Eastern Virginia Medical School. It covers full tuition for eight semesters. That means it will cover the four years of full-time study it takes to earn a bachelor's degree. You can also choose to apply it to graduate study as long as you don't exceed eight semesters.
Having the option to max out the credits you take each semester means the potential for a double major, a change of major, or to explore electives.
Possible Station Assignments and Military Bases in Virginia
Home to a disproportionately large number of military bases that have key status among each of their four different branches, there's a good chance you'll be at least passing through Virginia for training if not being outright stationed here.
Regardless of how long you're in Virginia, military education benefits start to open up the moment you set foot in the state as a member of the Armed Forces. Virginia extends the welcome mat to its active-duty service persons, veterans, and their families, including at all of its facilities listed below.
The home base of the Department of Defense and all branches of the Armed Forces, it's no surprise that the Pentagon hosts the largest office space of any low-rise building in the world at 6.5 million square feet. It employs approximately 26,000 employees, both military and civilian combined.
It's here that the military's nearing-$800-billion budget is put to work, covering three million employees including 1.3 million active-duty and around one million combined Guard and Reserve forces.
Overseas operations, homeland defense, the latest advances in military technology, and contingency planning are all bread and butter for the Pentagon.
Military Friendly Colleges in Virginia that Accept GI Bill® and Yellow Ribbon Program Benefits
Of the more-than 2,000 colleges and universities that participate in the Yellow Ribbon Program, only around 500 provide full funding and place no limits on the number of eligible students who can take advantage of it. These schools ensure that every eligible veteran who enrolls can count on full coverage of all tuition costs that exceed GI Bill® limits.
You'll be glad to know that a number of those military friendly colleges and universities are located right here in Virgnia:
Advanced Technology Institute
Automotive technology
Heavy vehicle technology
HVAC/R
Welding
Commercial driving
Caudill School of Business
College of Arts and Letters
College of Sciences
School of Criminal Justice
School of Education and Social Sciences
School of Nursing
Rhodes School of Arts and Humanities
Department of Art
Department of Communication Studies and Theatre
Department of English
Department of History and Political Science
Department of Music
Department of Philosophy and Religion
Department of Sociology
Department of World Languages and Cultures
School of Natural Sciences
Department of Biology and Environmental Science
Department of Chemistry
Department of Mathematics and Computer Science
Department of Physics
Department of Psychology
School of Professional Studies
Department of Economics and Business Administration
Department of Health and Human Sciences
Teacher Education Program
Bryant and Stratton College
Hampton / Richmond / Virginia Beach, VA
Legal services
Design
Healthcare
Business
Technology
Education
Chesapeake / Newport News / Norfolk / Richmond / Virginia Beach, VA
College of Health Professions
Arlington / Chesapeake, VA
Technology
Engineering
IT and Networking
Network Systems Administration
Business
Healthcare
Business
Computer Information Systems
Healthcare Administration
Accounting
Liberal Arts
Media Arts
Medical Billing and Coding
Business Essentials
Cloud Computing
MBA
Accounting
Project Management
Technology
Business
Healthcare
Public Administration
Human Resource Management
Human Resources Management
Project Management
Healthcare
CPA Preparation
Big Data and Analytics
Entrepreneurship
Global Supply Chain Management
Virginia Beach / Norfolk / Virginia Beach / Innsbrook / Newport News / Manassas / Richmond / Roanoke, VA
Associate
Cyber and Information Security Technology
Software Development
Computer-Aided Drafting and Design
Electronics Engineering Technology
Mechanical Engineering Technology
Mechatronics
Bachelor's
Accelerated Cyber and Information Security Technology
Cloud Computing
Cyber and Information Security Technology
Cybersecurity
Data Analytics
Digital Forensics Technology
Mobile Development
Software Development
Web Design and Development
Electronic Systems Engineering Technology
Electronics Engineering Technology
Mechanical Engineering Technology
Mechatronics (ESET)
Mechatronics
Master's
Systems Engineering Master's – Mechatronics
Master of Science in Cybersecurity
Master of Science in Information Systems
School of Information Technology
School of Business Administration
Aeronautics
Applied studies and academic success
Arts and sciences
Behavioral sciences
Business
Communication and the arts
Divinity
Education
Engineering
Health sciences
Government
Law
Music
Nursing
Osteopathic medicine
Arts and communication
Business and leadership
Divinity and theology
Education
Law government and history
Nursing and healthcare
Psychology and counseling
STEM
Glen Allen / Virginia Beach, VA
Glen Allen
Business & Technology
Counseling and Psychology
Criminal Justice and Legal Studies
Healthcare
Nursing
Pharmacy
Public Administration
Public Health
Theology
Virginia Beach
Business & Technology
Counseling and Psychology
Criminal Justice and Legal Studies
Healthcare
Nursing
Pharmacy
Public Administration
Public Health
Theology
Falls Church / Glen Allen / Newport News / Virginia Beach, VA
Falls Church:
School of Health Science
School of Computer Information System
School of Arts and Science
School of Business Administration
School of Health Science
Glen Allen:
School of Culinary Art and Hospitality Management
School of Computer Info Science
School of Art Science
School of Health Science
School of Business Administration
Newport News:
School of Computer Information Systems
Graduate School
School of Arts and Sciences
School of Health Science
School of Business Administration
School of Culinary and Hospitality
Virginia Beach:
School of Health Science
School of Health Science
School of Culinary Arts and Hospitality
School of Computer Information Systems
School of Business Administration
Alexandria / Arlington / Ashburn / Chesapeake / Midlothian / Fredericksburg / Glen Allen / Manassas / Newport News / Virginia Beach / Woodbridge, VA
Associate in Arts in Accounting
Associate in Arts in Acquisition and Contract Management
Associate in Arts in Business Administration
Associate in Arts in Information Technology
Associate in Arts in Marketing
Bachelor of Applied Science in Management
Bachelor of Business Administration
Bachelor of Science in Accounting
Bachelor of Science in Criminal Justice
Bachelor of Science in Information Technology
Certificate of Education in Corporate Learning
Certificate of Education in Educational Administration
Diploma in Acquisition Contract Management
Graduate Certificate in Digital Entrepreneurship
Graduate Certificate in Entrepreneurial Leadership
Graduate Certificate in Finance and Accounting for Entrepreneurs
Graduate Certificate in Marketing and Branding for Entrepreneurs
Jack Welch MBA
Jack Welch Management Institute Executive Certificates
Jack Welch Management Institute Graduate Certificates
Joe Gibbs Performance Management Certificate
Master of Business Administration
Master of Business Administration
Master of Education
Master of Health Services Administration
Master of Human Resource Management
Master of Public Administration
Master of Science in Accounting
Master of Science in Information Security and Assurance
Master of Science in Information Systems
Master of Science in Management
Human and Environmental Sustainability
Creativity Design and the Arts
Engineering Science and Technology in Society
School of Education
Visual design
Interior design
Marketing
Animation and effects
Film and production
Gaming and technology
Fashion
Culinary
Lynchburg college of arts and sciences
College of business
College of education leadership studies and counseling
College of health sciences
Westover honors college
University of Maryland Global Campus
Arlington / Fort Belvoir / Fort Myer / Langley AFB / Virginia Beach / Norfolk / Quantico, VA
Business & Management
Cybersecurity
Data Analytics
Education & Teaching
Healthcare & Science
IT & Computer Science
Liberal Arts & Communication
Public Safety
Reston / Virginia Beach, VA
Business
Criminal Justice
Education
Healthcare
Nursing
Psychology
Behavioral Sciences
Liberal Arts
Technology
RN to BSN
MBA
Health Administration
Information Systems
Criminal Justice and Security
Business Fundamentals
University of the Potomac
Business
Accounting
International business
Information Technology
Cyber Security
Hospitality and Tourism
Contract Management
Washington and Lee University
The College
The Williams School
The Law School
School of Law
Undergraduate:
Biology
Business
Computer Science
Education
International Relations
Mathematics
Management
Media Communications
Nursing
Philosophy
Political Science
Psychology
Graduate:
Advertising and Marketing Communications
Counseling
Criminal Justice
Cybersecurity
Data Analytics
Education
Educational Leadership
Health Administration
Human Resources Development
National Security Studies
Management & Leadership
Marketing
MBA
Media Communications
Nurse Anesthesia Practice
Procurement and Acquisitions Management