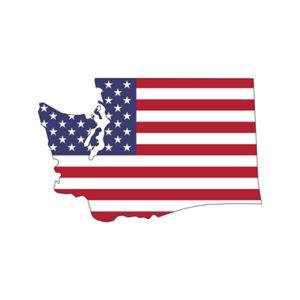 Washington State plays a vital role in our nation's military might. It's home to the nation's third-largest Naval facility, and irreplaceable Air Force units. Service members have most recently seen action in the War on Terror campaigns in Iraq and Afghanistan, though the commitment of Washingtonians to our national security stretches back much further.
<!- mfunc feat_school ->
Featured Programs:
Sponsored School(s)
<!- /mfunc feat_school ->
Plenty of World War II, Korean War, and Vietnam veterans are part of the more-than half million former service members who call Washington home. From Seattle to Spokane, the state is proud to host another 62,000 active-duty service personnel, 18,000 Guard and Reserve troops, and two million military family members, according to the Washington State Department of Veterans Affairs.
If you're counted among these service members and veterans, then you've earned a range of benefits designed to make your transition to civilian life something to get excited about. You have as much a right to the American dream as anybody else – maybe even more – and earning a degree can help you access it.
Washington State Department of Veterans Affairs (WDVA) Military Education Benefits
The Washington State Department of Veterans Affairs (WDVA) can help you access all the benefits you've earned through your service – including those prized education benefits. More than half their leadership staff are veterans themselves, and the WDVA sponsors veterans programs across the state from multiple office locations.
Naturally, the WDVA can guide you through the popular federally-funded Yellow Ribbon and GI Bill® programs you already know about, and get you linked up with a military friendly college or non-degree job training program that's glad to accept those benefits. To be eligible to accept federal military benefits, any postsecondary education provider in Washington – from big name universities to community college based trade programs – must be approved by one of two agencies:
And of course, the WDVA is there to help you and your family take advantage of state-level education benefits written into law by the Washington State Legislature.
Tuition Waivers for Veterans
If you're on active-duty in the Armed Forces, honorably discharged, or have been activated in the Reserves or the Washington National Guard (WNG), and you live in Washington, then you could be eligible for an undergraduate tuition waiver at any military friendly public college or university.
Of course, full eligibility for the GI Bill® means a free college education. But for any veteran that doesn't meet those requirements, or any service member that hasn't been in long enough to qualify, the state level waiver is a life-saver.
Each public community college, four-year school, and university sets its own tuition waiver policies, setting different caps for reimbursement based on factors that include your time in service. If you've got your sights set on a particular school, you'll want to inquire to learn more about what they can do for you.
According to our research on military friendly colleges in Washington, the average annual cost of in-state undergraduate tuition at a public school is north of $8,000, making the waiver program quite valuable.
Tuition Waivers for Family Members
If your spouse, domestic partner, or child lives in Washington they may also be eligible for a tuition waiver if you are MIA, KIA, or 100% disabled. In this case all tuition at public colleges, universities, and community colleges is waived, and your family member also receives $500 per year for textbooks and course materials.
Your family member can choose to study full or part-time, and the waiver can be applied to up to 200 undergraduate quarter credits or equivalent semester credits. Considering that the typical bachelor's program is just 120 credits, this gives your loved one a lot of freedom to explore electives, change majors, and even double major.
Though not required by law, private and graduate schools in Washington are encouraged to extend these same benefits to your family members.
Washington National Guard (WNG) Postsecondary Education Grant
If you're in the Washington National Guard, you could be eligible for the WNG Postsecondary Education Grant, which covers one year of education for every year of service.
To be eligible you need to have applied for other federal benefits first, such as those obtained through FAFSA/WASFA and the GI Bill®. You must also be actively drilling and in good standing with the WNG. While you're a student you need to maintain satisfactory scholastic progress.
The sky is the limit with this program: as long as you serve in the WNG you can opt to obtain successively higher levels of college education. There's no better way to pave a path towards the future you deserve than with the kind of stair-step educational progression you'll get through this program.
You're right on time for advanced studies too: beginning in the 2022-23 academic year this program expanded to cover graduate education.
Possible Station Assignments and Military Bases in Washington
Washington hosts several important Navy, Air Force, and joint-Army facilities that play a vital role in our nation's defense and global defensive posture. Whether your duties take you to the east or west side of the state, you'll find Washingtonians greeting you with a warm welcome. Many of the state's bases conveniently host on-site education facilities where you and your family can pursue your higher learning goals.
The home port of several guided missile destroyers, this base was founded on the concept of the Navy's Strategic Homeport Initiative, one of only 13 ports in the nation identified as ideally suited for the program. There are many trade schools, junior colleges, colleges, and universities in NSE's geographical area. You can find more information at the base's School Liaison Office, located in Building 1950 at 2000 West Marine View Drive.
The third-largest Navy complex in the nation, NBK is the home port of two aircraft carriers, the largest fuel depot in the nation, nuclear subs, and is counted among the nation's few nuclear shipyards installations – Bangor, Bremerton, Jackson Park, Keyport, and Manchester. The base in Bremerton employs 33,800 military and civilian personnel plus another 7,500 defense contractors. Three universities have on-base satellite campuses where you can attend class here.
If you work with maritime patrol and reconnaissance or tactical electronic attack systems, especially the carrier-based EA-18G Growler, then there's a good chance you'll be stationed at this base. P-8 Poseidons also call this facility home.
On-base educational opportunities include associate, bachelor's, and master's degrees, plus graduate certificates. Three colleges and universities have an on-base presence and offer hybrid, in-person, and online classes.
Home of the 92nd Air Refueling Wing and its KC-135 stratotankers, this base just celebrated its 80th anniversary. It's seen action helping to enforce the no-fly zone over Iraq and more recently as part of War on Terror operations in Iraq and Afghanistan.
Fairchild's on-base education center in Building 2380, 6 W Castle Street has 22 state-of-the-art classrooms where you can study certificate, associate, bachelor's, and master's-level programs offered by four universities and colleges with on-base satellite campuses.
This 90,000-acre joint Army and Air Force base has been a noteworthy presence in the South Puget Sound area for over a century. Troops and aircraft stationed here participate in worldwide missions. Civilian residents in the area are accustomed to the sound of artillery training. JBLM is home to the Madigan Army Medical Center.
This base has one of the most developed education centers in the military. With offices at McChord Field and Lewis-Main, there are fully eight colleges and universities with on-base satellite offices here. On-base classes are strategically held at a range of times to maximize convenience for both active-duty members and civilians who work on post.
Military Friendly Colleges in Washington that Accept GI Bill® and Yellow Ribbon Program Benefits
Of the more-than 2,000 colleges and universities that participate in the Yellow Ribbon Program, only around 500 provide full funding and place no limits on the number of eligible students who can take advantage of it. These schools ensure that every eligible veteran who enrolls can count on full coverage of all tuition costs that exceed GI Bill® limits.
You'll be glad to know that a number of those military friendly colleges and universities are located right here in Washington:
Antioch University Seattle
Creative Writing & Communication
Counseling & Therapy
Education
Environmental Studies & Sustainability
Individualized Studies
Leadership & Management
Psychology
Graduate School of Leadership & Change
Bastyr University Kenmore
Acupuncture & East Asian Medicine
Exercise Science
Herbal Sciences
Holistic Landscape
Design
Human Biology
Midwifery
Naturopathic Medicine
Nutrition
Public Health
Psychology
Arts & Humanities
Business Education & Teaching
Health & Healthcare Management
Psychology & Social Services
Public & Human Services
Science Math and Technology
Charter College Vancouver
Dental assisting
Medical assistant
Pharmacy technician
HVAC certificate
Welding
Veterinary assistant
Online:
Business Office Administration
Certificate Business Administration
A.A.S. Business Management
A.A.S. Business Administration
B.S. Certificate in Health Unit Coordinator Medical Office Administrative Assistant
Certificate Allied Health
A.A.S. Medical Billing and Coding
A.A.S. Medical Billing and Coding
A.A.S. Health Care Administration
B.S. Computer Networking Systems
A.A.S. Cybersecurity
A.A.S. Computer Information Systems
B.S. Computer Aided Design
Applied Technology
City University of Seattle
Business and Management
Education and Leadership
Health and Human Services
Technology and Computing
Marysville / Oak Harbor, WA
Business Administration
Computer & Mathematical Sciences
Education
History, Philosophy, Political Science & Criminal Justice
Language & Communication Studies
Nursing
Physical and Biological Sciences
Psychology, Sociology & Human Services
Visual Arts & Music
Cornish College of the Arts
Interior Architecture
Music
Performance Production
Theater
Technology
Engineering
IT and Networking
Network Systems Administration
Business
Healthcare
Business
Computer Information Systems
Healthcare Administration
Accounting
Liberal Arts
Media Arts
Medical Billing and Coding
Business Essentials
Cloud Computing
MBA
Accounting
Project Management
Technology
Business
Healthcare
Public Administration
Human Resource Management
Human Resources Management
Project Management
Healthcare
CPA Preparation
Big Data and Analytics
Entrepreneurship
Global Supply Chain Management
Northeastern University Seattle
College of Arts Media and Design
Bouvé College of Health Sciences
D'Amore-McKim School of Business
Combined Majors
Khoury College of Computer Sciences
College of Engineering
College of Science
College of Social Sciences and Humanities
Northeastern Explore Program for undeclared students
Pacific Lutheran University
School of Arts and Communication
School of Business
School of Education and Kinesiology
School of Nursing
Interdisciplinary Programs
College of Arts and Sciences

Division of Humanities
Division of Natural Sciences
Division of Social Sciences
Business
Arts Humanities and Communication
Healthcare
Social and Behavioral Sciences Public Services
Education
STEM
Saint Martin's University
College of education and counseling
School of business
Hal and Inge Marcus school of engineering
College of arts and sciences
University of Maryland Global Campus
Joint Base Lewis Mcchord, WA
Business & Management
Cybersecurity
Data Analytics
Education & Teaching
Healthcare & Science
IT & Computer Science
Liberal Arts & Communication
Public Safety
Business
Criminal Justice
Education
Healthcare
Nursing
Psychology
Behavioral Sciences
Liberal Arts
Technology
RN to BSN
MBA
Health Administration
Information Systems
Criminal Justice and Security
Business Fundamentals
University of Puget Sound
African American Studies
Art and Art History
Asian Languages and Cultures
Asian Studies
Biochemistry/Molecular and Cellular Biology
Bioethics
Biology
Business and Leadership
Career Development
Center for Writing and Learning
Chemistry
Chinese
Classics and Ancient Mediterranean Studies
Communication Studies
Computer Science
Crime Law and Justice Studies
Economics
Education
Education Studies Minor
Master of Arts in Teaching Program
Master of Education Program
Engineering Dual Degree
English
Environmental Policy and Decision Making
Exercise Science
Experiential Learning Courses
Freedom Education Project Puget Sound
French and Francophone Studies
Gender and Queer Studies Program
Geology
German Studies
Global Development Studies
Greek
Hispanic Studies
History
Honors
Interdisciplinary Humanities
International Political Economy
Internship
Japanese
Latin
Latin American Studies
Latina/o Studies
Mathematics and Computer Science
Molecular and Cellular Biology
Music
Natural Science
Neuroscience
Occupational Therapy
Master of Occupational Therapy Program
Philosophy
Physical Education
Physical Therapy
Physics
Politics and Government
Psychology
Public Health
Religion Spirituality and Society
Science Technology and Society
Sociology and Anthropology
Spanish
Special Interdisciplinary Major
Student Affairs Courses
Study Abroad
Theatre Arts