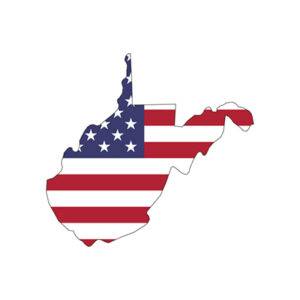 West Virginia has a long tradition of supporting its military service members and veterans and honoring those willing to sacrifice when called to serve. Today, more than 167,300 veterans call West Virginia home, nearly 7,000 of which served in the Second World War.
<!- mfunc feat_school ->
Featured Programs:
Sponsored School(s)
<!- /mfunc feat_school ->
That means more than nine percent of the state's current population know what it means to put on a uniform in service of their country. In fact, 75% of the state's veterans have served during wartime. Of those, 48% served in the Vietnam War followed by 38% who served in the Gulf War.
With service and sacrifice come benefits, and not least among these is access to a free college education.
West Virginia Department of Veterans Assistance (WVDVA) Military Education Benefits
The WVDVA has 16 service offices located across the state serving each county. The Department is your go-to source for understanding the ins and outs of how to access the educational benefits you've earned. This starts with federal benefits like the GI Bill® and Yellow Ribbon Program.
For a school in West Virginia to be eligible to admit you on the GI Bill® it must be approved by West Virginia Higher Education Policy Commission's Office of Veterans Education and Training (OVET), and the WVDVA is there to guide you to those military friendly institutions.  
The WVDVA can also help you navigate the state level education benefits you've earned:
Veterans Upward Bound (VUB)
Did you complete your service in the Armed Forces in good standing? Do you want to improve your life through higher education? Then you may be eligible for this benefit, which covers the cost of all the following:
To qualify for this program at least one of the following must be true:
West Virginia lawmakers recognize that, as a veteran, you could face a unique set of challenges in making the transition from active-duty to civilian life in college. They created this program to help make this transition seamless; to boost the success rates of veterans who choose an academic path to underwrite a bright future.
Medal of Honor and Purple Heart Tuition Waivers
If you earned the Medal of Honor or Purple Heart in the service of any branch of the Armed Forces, this benefit means you don't have to pay undergraduate tuition or fees at any state school.
To qualify you need to be a West Virginia resident and have been honorably discharged. This benefit covers any tuition beyond what is not covered by other education benefits, scholarships, or grants. You can apply this benefit for a maximum of eight semesters.
With this law West Virginia is honoring veterans who've been highly decorated, basically saying that you've earned a bachelor's degree on the house. Since there's no credit limit set over the eight semester lifespan of this benefit you can max it out every semester with electives, a double major, or even a change of major.
In-State Tuition for Nonresident Veterans
If you're using the GI Bill® then public schools in West Virginia will charge you the in-state rate for tuition as long as you're within three years of your discharge. In-state tuition also applies to active duty troops and additionally extends to their spouses and dependent children.
In-state tuition is normally reserved for West Virginia residents who've lived in the state for at least a year, but this benefit is extended instantly to the state's service men and women who wear the uniform.
The savings for in-state versus out-of-state tuition are significant. According to our research for military friendly colleges in West Virginia, paying in-state undergraduate tuition at a public school saves an average of $8,310 per year.
Veterans Re-Education Assistance
This benefit pays up to $500 per semester to cover things like tuition, tests to become professionally licensed, training materials, and other expenses. You must meet all of the following conditions to qualify:
Funds are available on a first-come first-serve basis. You can apply for this benefit anytime, and applications are made through the WVDVA.
It might not seem like much but $500 per semester over the four years it takes to earn a bachelor's degree adds up to $4,000. This benefit is also unique in that funds can be awarded to cover expenses beyond strictly tuition and fees.
West Virginia Educational Encouragement Program (WVEEP) State Tuition Assistance
If you're in the West Virginia National Guard (WVNG) this benefit may be for you. It pays up to $7,000 per year or the full price of tuition, whichever is less, at a college or university in West Virginia. You can apply for it each semester.
To qualify you need to be in the WVNG in good standing and have completed basic combat training/basic military training.
You can apply this benefit as a full or part-time student. It's capped to cover a maximum of 140 undergraduate semester credits and 45 graduate semester credits.
This benefit is huge, potentially covering the cost for you to stay in school for years while you rack up educational credentials all the way through the graduate level. It's also admirably flexible, able to be used at public and private schools beyond the minimum credits required for a degree. This lets you explore electives, change your major, and potentially even double major.
War Orphan Education Program
If the worst comes and you pay the ultimate price, West Virginia wants to secure your children's future. This applies to the children of West Virginia resident members of the Armed Forces on active duty per Title 10, who are KIA or die due to service-related injuries.
For starters, your children between the ages of 16 and 25 get their tuition and fees waived at West Virginia post-secondary education institutions. Next, recipients of this benefit can be awarded up to $2,000 per year to cover living expenses like room, board, and books.
Applications for this benefit are made through the WVDVA. They should be submitted by August 31st for fall semester and by January 31st for spring semester.
The death of a parent is never easy but when this happens as part of national service West Virginia is more than willing to pick up the tab.
Possible Station Assignments and Military Bases in West Virginia
Home to essential Coast Guard facilities as well as Air and Army WVNG units, West Virginia is proud of its wider military community who call the state home. Whether its your first stopover on a training assignment or you're born and raised here, military education benefits become relevant the moment your duties land you in the Mountain State.
The 753rd Explosive Ordinance Disposal (EOD) Company and the Fixed Wing Army Aviation Training Site (FWAATS) are both familiar names at the CDANGB. The 753rd specializes in IEDs, unexploded ordinance, and WMDs. FWAATS focuses on developing skills related to the C-12 and C-26 among guardsmen and women.
Hosting the 167th Airlift Wing and their eight C-17 Globemaster IIIs, this unit has most recently deployed to the four corners of the Earth in support of the War on Terror. The 167th enjoys a rich history of flight starting with single-prop planes between 1947 and 1958.
Sharing space with the West Virginia International Yeager Airport, the 130th Airlift Wing is the host unit at this facility along with its fleet of C-130s. In recent history the 130th's actions have included deployments to Germany in support of the Bosnian Airlift, to Rwanda, to Saudi Arabia as part of Operation Southern Watch, and to Panama to provide hurricane relief support.
This center specializes in issuing credentials for mariners, such as security certificates or ID documents for merchant mariners. It reviews applications, inspects documents for forgeries, and develops credentials that are themselves forgery-resistant, all while striving to complete the credentialing process in the most straightforward and efficient way possible.
If the Coast Guard is activated under the US Department of the Navy in a time of war, the Navy will look to this center's registry of every capable ship in the entire Coast Guard fleet. To ensure the safety of boats, the VDC is also tasked with documenting every fishing vessel that's five net tons or more which operates on America's navigable waters or Exclusive Economic Zone (EEZ).
Military Friendly Colleges in West Virginia that Accept GI Bill® and Yellow Ribbon Program Benefits
Of the more-than 2,000 colleges and universities that participate in the Yellow Ribbon Program, only around 500 provide full funding and place no limits on the number of eligible students who can take advantage of it. These schools ensure that every eligible veteran who enrolls can count on full coverage of all tuition costs that exceed GI Bill® limits.
You'll be glad to know that a number of those military friendly colleges and universities are located right here in West Virginia:
American Public University System
Arts, Humanities & Education
Dr. Wallace E. Boston School of Business
Health Sciences
Science, Technology, Engineering & Math
Security & Global Studies
Center for Professional and Continuing Education
Blue Ridge Community and Technical College
Business
Engineering
Justice
Culinary
General studies
Occupational
Education
Health sciences
Technology
W. Paul Cole Jr School of Business
School of Education Humanities and Social Sciences
School of Science Technology Engineering and Math
School of Nursing & Allied Health
Bridgevalley Community and Technical College
Applied Technology
Computers & Information Technology
Engineering & Manufacturing Technology
Health & Wellness
Liberal Arts & Sciences
Professional & Business
College of Professional and Liberal Studies
Department of Business
Department of Education
Department of Fine Arts and Communication
Department of Humanities
Department of Social Work and Sociology
College of Science Mathematics and Health
Department of Biology
Department of Health Sciences
Department of Mathematics and Computer Science
Department of Physical and Environmental Sciences
Department of Social Sciences
Business
Criminal justice
Education
Fine arts
Land resources
Language and literature
Science and mathematics
Social science
College of arts and media
Lewis college of business
College of education and professional development
College of engineering and computer science
College of health professions
College of liberal arts
College of science
School of pharmacy
School of physical therapy
Joan C. Edwards school of medicine
Dependency Disorders Technology
Mountwest Community and Technical College
Allied health
Applied technology
General education and transfer
Non-traditional degrees
IT
Business
Legal studies
Culinary and hospitality
Human service and education
Transportation
School of Graduate and Professional Studies
College of Arts Humanities and Social Sciences
Department of Contemporary Art and Theater
Department of English and Modern Languages
Department of History
Department of Communication
School of Music
Department of Political Science Global Studies and Geography
Department of Psychology
Department of Social Work
Department of Sociology Criminology and Criminal Justice
College of Business
Department of Accounting
Department of Business Administration
Department of Economics and Finance
Master of Business Administration
College of Nursing Education and Health Sciences
School of Education
School of Recreation Sport and Exercise Sciences
College of Science Technology Engineering and Mathematics
Department of Biology, Department of Chemistry
Department of Computer Science Mathematics and Engineering
Department of Environmental and Physical Sciences
Associate in Arts in Accounting
Associate in Arts in Acquisition and Contract Management
Associate in Arts in Business Administration
Associate in Arts in Information Technology
Associate in Arts in Marketing
Bachelor of Applied Science in Management
Bachelor of Business Administration
Bachelor of Science in Accounting
Bachelor of Science in Criminal Justice
Bachelor of Science in Information Technology
Certificate of Education in Corporate Learning
Certificate of Education in Educational Administration
Diploma in Acquisition Contract Management
Graduate Certificate in Digital Entrepreneurship
Graduate Certificate in Entrepreneurial Leadership
Graduate Certificate in Finance and Accounting for Entrepreneurs
Graduate Certificate in Marketing and Branding for Entrepreneurs
Jack Welch MBA
Jack Welch Management Institute Executive Certificates
Jack Welch Management Institute Graduate Certificates
Joe Gibbs Performance Management Certificate
Master of Business Administration
Master of Business Administration
Master of Education
Master of Health Services Administration
Master of Human Resource Management
Master of Public Administration
Master of Science in Accounting
Master of Science in Information Security and Assurance
Master of Science in Information Systems
Master of Science in Management
West Virginia Junior College Bridgeport
Healthcare

Dental Assisting
Clinical Medical Assistant
Medical Billing/Administration
West Virginia Northern Community College
Applied Technologies, Business
Computer Information Technology
Culinary Arts
Criminal Justice
Healthcare Professions
Hospitality & Tourism
Engineering & Construction Management
Education & Human Services
Liberal Arts
Undergraduate
Benjamin M. Statler College of Engineering and Mineral Resources
College of Creative Arts
College of Education and Human Services
College of Law
College of Physical Activity and Sport Sciences
Davis College of Agriculture Natural Resources and Design
Eberly College of Arts and Sciences
Honors College
John Chambers College of Business and Economics
Reed College of Media
School of Dentistry
School of Medicine
School of Nursing
School of Pharmacy
School of Public Health
Graduate
Education/Human Services
Business and Economics
College of Arts/Sciences
College of Engineering
School of Journalism
College of Creative Arts
CPASS
Davis College
West Virginia University Parkersburg
Accounting
Accounting & Financial Management
Advanced Manufacturing Technology
Business Administration
Chemical & Polymer Operator Technology
Child Development
Computer Information Technology
Communication and Media Studies
Computer Science
Criminal Justice
Cybersecurity & Network Administration
Digital Communication
Digital Media Production
Drafting
Electrical Reliability and Maintenance
Electricity & Instrumentation Technology
Elementary Education
General Business
Industrial Maintenance
Management & Marketing
Multi-Craft Technology
Multi-Disciplinary Studies
Nursing
Occupational Development
Patient Care Technician
Pharmacy Technician
Regents Bachelor of Arts
Reliability and Maintenance Technology
Residential & Commercial Electricity
RN – BSN (Online only)
Software Engineering
Strategic Communication
Supervisory Management
Surgical Technology
Surgical Technology (CST – AAS)
Technical Studies
Welding