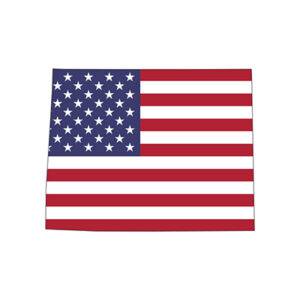 There is a strong military presence in Wyoming, and the communities and economy of the state are stronger for it. More than 3,300 active-duty air men and women stationed at F. E. Warren Air Force Base near Cheyenne who comprise the 90th Missile Wing call the state home, tasked with ICBM deterrence and defense, armed with Minuteman IIIs.
<!- mfunc feat_school ->
Featured Programs:
Sponsored School(s)
<!- /mfunc feat_school ->
The state maintains 1,296 Air National Guard members and 1,600 Army National Guard troops, all ready to deploy at a moment's notice. Recent deployments have included to medical facilities in Saudi Arabia providing care for Iraqi Kurds, and to Iraq as part of Operation Iraqi Freedom.
Eventually these servicemen and women will transition into civilian life and join the ranks of Wyoming's 49,708 veterans. Today 9% of the state's population are veterans, including those who've seen action stretching all the way back to World War Two up through the present with the end of the War on Terror.
Everyone who wears the uniform has service and sacrifice in common, elements that are particularly appreciated on the individual and family levels.
Through your service you've earned and paid for benefits, including education benefits. As you transition to academia it's important to keep track of every benefit you're entitled to so you can underwrite a prosperous and secure future as cost-effectively as possible.
Wyoming Veterans Commission (WVC) Military Education Benefits
Part of the Wyoming Military Department, the WVC exists to connect you with the benefits you've earned through your service.
It can help you navigate federal education benefits like the GI Bill® and Yellow Ribbon Program. Any school in Wyoming that wants to accept your GI Bill® benefits must first meet specific quality standards and gain approval from the Wyoming Military Department.
The WVC can also help you with the following education benefits offered to Wyoming residents:
Free Tuition for Combat Veterans
If you lived in Wyoming for at least one year before entering active duty service then you may be eligible for free tuition at the University of Wyoming or a public community college.
To qualify you need to meet one of the following conditions:
This benefit covers up to eight semesters, and –with some reasonable exceptions– you have eight years to use it from the time you first initialize it. To remain eligible, you must maintain at least a 2.0 GPA.
That can go a long way – and considering your career prospects after earning a college degree, the value of this benefit can't be understated.
Wyoming National Guard (WYNG) Educational Assistance Plan
This benefit is an alternative to federal tuition assistance. It covers the full in-state tuition and mandatory fees at the University of Wyoming and public community colleges. You can apply for this benefit every semester.
You can also choose to use this benefit at a private college in Wyoming or at a college that has an agreement with the Department of Defense. In this case the benefit will be calculated in the amount of the average in-state tuition at the University of Wyoming and public community colleges.
You can use this benefit to earn one of the following:
To qualify, you need to serve in the WYNG for at least six years, and two years beyond the last academic semester that you use this benefit.
To maintain eligibility for this benefit you need to earn at least a 2.0 GPA and remain in good standing with the WYNG. You have 10 years to complete the program you choose with this benefit.
One of the best things about this benefit is its flexibility. It can be applied to undergraduate and graduate study, and you can take courses at multiple schools so long as they count towards completing your degree program.
On-Campus Veterans Services
The WVC recognizes four schools in Wyoming for having established on-campus veterans centers: the University of Wyoming, Casper College, Gillette College, and Sheridan College. These centers are points of contact for each school where you can get help with a range of issues, from advising about your educational benefits to counseling services. These schools are particularly devoted to making the transition from military to academic life seamless.
Free Tuition for Education of War Orphans and Veterans
If you pay the ultimate price through service, then by law Wyoming will give your surviving spouse and children free tuition at the University of Wyoming or a public community college.
For your surviving dependents to be eligible, you must be a resident of Wyoming at the time of entering active duty service, and be declared KIA, MIA, or a POW. You're kids are also qualified if you're honorably discharged and you later die of an injury you received through your active duty service.
For your loved one's education to qualify it must be in pursuit of a degree or certificate that will enable them to attain a useful profession or trade. If your child is using the benefit, they must be under 22 years of age at the time of enrollment.
This benefit can be applied to successive levels of education such as an associate degree followed by a bachelor's degree followed by a master's degree. But it cannot be used for multiple credentials at the same level. For example, you cannot use this benefit to earn two bachelor's degrees if the first bachelor's degree was also earned with this benefit.
This benefit is capped at the amount of the University of Wyoming's per-semester undergraduate tuition rate, even if it's applied to graduate studies. You need at least a 2.0 GPA to maintain eligibility for this benefit.
Possible Station Assignments and Military Bases in Wyoming
If your duties are related to ICBMs then there's a good chance you'll either be training or stationed in Wyoming. The state is also home to a large training ground that's capable of hosting a brigade of troops. Whatever your reason for being stationed in Wyoming, you'll likely be familiar with one of the bases listed below which the state is proud to host:
The oldest continuously-active military installation in the Air Force, this base is one of only several in the country that have been deemed strategically located to host an arsenal of ICBMs. And once it comes out of development, it's slated to house the Air Force's newest ICBM, the LGM-35A Sentinel.
There are three colleges and universities with satellite campuses located on-base. Information about these and other educational resources are available at the base's Education Services Center located on 1205 Ziemann Boulevard, Building 841.
With its Maneuver Training Center-Heavy (MTC-H) designation, this 78,000-plus-acre range along with its 64 miles of restricted air space is ideal for up to brigade-sized combined training missions. Its four training areas include a runway that can support C-130s, an artillery range, and missile-bomb-IED proving grounds.
Military Friendly Colleges in Wyoming that Accept GI Bill® and Yellow Ribbon Program Benefits
Of the more-than 2,000 colleges and universities that participate in the Yellow Ribbon Program, only around 500 provide full funding and place no limits on the number of eligible students who can take advantage of it. These schools ensure that every eligible veteran who enrolls can count on full coverage of all tuition costs that exceed GI Bill® limits.
You'll be glad to know that a number of those military friendly colleges and universities are located right here in Wyoming:
Automotive technology
Diesel technology
Collision repair and refinishing technology
High performance power trains
Applied service management
Trim and upholstery
Chassis fabrication
Advanced diesel
Street rod