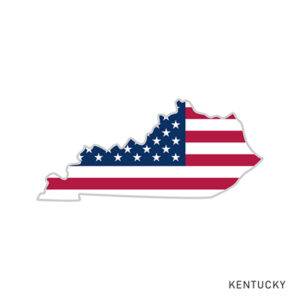 Kentucky's legacy of military service runs deep. In fact, Kentucky sent more soldiers to the frontlines in the War of 1812 than any other state and, as a result, sustained more than 60% of the war's casualties. Citizens were eager to take a stand and formed volunteer militias before even being called upon by the government. Although they saw much defeat, they persisted and the occasional victories they had were epic – as was the case in the Battle of New Orleans when Kentucky Militia crushed British forces in under an hour.
<!- mfunc feat_school ->
Featured Programs:
Sponsored School(s)
<!- /mfunc feat_school ->
That grit helped define Kentucky and prompted generation after generation of service members to step up when it really mattered. Today, the state is home to more than 330,000 veterans, nearly a quarter of a million of them seeing combat in the major conflicts since World War I.
Now centuries removed from historic domestic battles, and with the likelihood of an overseas deployment less likely than even a few years ago, service members are joining up to serve for reasons that include the opportunity to access a college education.
Kentucky Department of Veterans Affairs Military Education Benefits
State level education benefits are there to augment popular federal programs like the Post-9/11 GI Bill® and Yellow Ribbon program, and can be a life-saver for service members and vets who don't meet the requirements for full tuition coverage under those programs.
In fact, the Kentucky Department of Veterans Affairs (KDVA) has a slew of educational assistance programs designed to help service members, veterans, and dependents get a college education. All KDVA offices have a benefits representative on-site to help connect you with the military education benefits that you're entitled to.
Here are some of the military education benefits you have access to in Kentucky:
Kentucky Veteran and Dependent Tuition Waiver
This program provides a college tuition waiver to children, spouses, and widows of disabled or deceased veterans. With this waiver, dependents can get a complete tuition waiver for up to 45 months at any two- or four-year public college or university. Technical schools are included, too, if state-funded by the Kentucky Department of Education.
The tuition waiver is not available at private colleges, and dependent children are only eligible up to 26 years of age. To receive this benefit, the veteran must meet one of these requirements:
The veteran must be a current Kentucky resident or was a resident at the time of death. The dependent doesn't have to be a resident but must attend a qualifying college in Kentucky.
Support Programs for Veterans
This program was developed by the Kentucky Board of Education to honor World War II, Korean War, and Vietnam War veterans by granting a high school diploma. If you're a veteran of these wars who didn't get to finish high school, this program is for you. To get your high school diploma through Operation Recognition, you will need to have an honorable discharge and have served within the following dates:
Kentucky Hiring Veterans' Preference
The purpose of this program is to help veterans and service members be competitive in the civilian job market by providing interview preference for certain positions. Family members may qualify for this perk as well. You don't need to have wartime service to qualify, and reserve and guard members aren't required to have active service to get this benefit. You will, however, need to have honorable discharge paperwork. Preference points are awarded for:
Veterans Accelerated Learning for Licensed Occupations (VALLO)
This is a relatively new program that was developed to ease the transition from military life to civilian employment. The Kentucky VALLO program helps veterans and service members obtain professional licensure by providing educational credit for military experience. The VALLO program offers 35 professional pathways to choose from, including nursing, paramedic, plumbing, electrical, and much more.
Support Programs for National Guard Members
Kentucky National Guard Tuition Award Program
This program provides a tuition award at in-state rates to National Guard Members attending a public college or university in Kentucky. To get this benefit, you'll need to:
Support Programs for Dependents
Kentucky Interstate Compact on Educational Opportunity for Military Children (MIC3
A collaborative program between states that helps ensure a smooth academic transition for military children. The program aims to reduce academic barriers associated with frequent moves and deployments. By ensuring timely transfer of records and maintaining partnerships between parents and school systems, the MIC3 programs helps military children achieve academic success.
Possible Station Assignments and Military Bases in Kentucky
It's difficult being away from home and having to deploy at any moment, but that's part of military service. If you've received orders for Kentucky, you've landed in a state with much to offer its service members.
Here's a look at the bases you might be stationed at:
Fort Campbell is home of the elite 101st Airborne Division, known as the "Screaming Eagles". The 101st is, in fact, the only air assault division in the U.S. Army and has provided unmatched air capabilities since its inception in World War II. Located along the border between Hopkinsville, Kentucky and Clarksville, Tennessee, Fort Campbell has access to recreation, entertainment, shopping, and education. There are four public colleges housed within the SSG Glenn H. English Jr. Army Education Center on-post, including Austin Peay State University, Embry-Riddle Aeronautical University, Murray State University, and Hopkinsville Community College. Through these schools, you'll have access to associate, bachelor's, and master's degree programs.
Fort Knox is probably the most well-known military base in the United States. As the largest repository of the U.S. gold reserve, Fort Knox has become synonymously known as an impenetrable fortress. Though its history is deep, that's not all that Fort Knox has to offer. If you're stationed here, you'll be able to get a college education right on-post. There are five colleges on-post – Central Texas College, Elizabethtown Community and Technical College, Sullivan University, and University of Louisville. These schools offer certificate programs and associate, bachelor's, and master's degrees programs as well. You'll also have the flexibility to take courses in-person at the Fort Knox Education Center or online.
Blue Grass Army Depot (BGAD) is a strategic ammunition depot responsible for ensuring the readiness of munitions and chemical defense support for U.S. military operations. BGAD is the Department of Defense's primary munition distribution point for the southeast region. Service members stationed here are also tasked with safeguarding the National Chemical Weapons Stockpile. If you're stationed here, be sure to check out all that Richmond has to offer – take a tour at Battlefield Park, enjoy a wine tasting at Chenault Vineyards, or cool off at Paradise Cove Aquatic Center.
If you stationed at Louisville ANG, you'll be a proud service member of one of the most decorated units in the U.S. Airforce – the 123rd Airlift Wing. In fact, this unit has been honored with six Distinguished Flying Unit Plaques and 15 Outstanding Unit awards. While you're stationed here, be sure to check out some of the nearby entertainment venues, like the Kentucky Derby at Churchill Downs, Kentucky Kingdom, Muhammad Ali Center, and the Louisville Slugger Museum & Factory.
Military Friendly Colleges in Kentucky that Accept GI Bill® and Yellow Ribbon Program Benefits
Of the more-than 2,000 colleges and universities that participate in the Yellow Ribbon Program, only around 500 provide full funding and place no limits on the number of eligible students who can take advantage of it. These schools ensure that every eligible veteran who enrolls can count on full coverage of all tuition costs that exceed GI Bill® limits.
You'll be glad to know that a number of those military friendly colleges and universities are located right here in Kentucky:
Campbellsville University
College of Arts and Sciences
School of Business Economics and Technology
School of Education
School of Chiropractic
School of Music
School of Nursing
Online Education
Carver School of Social Work
School of Theology
Daymar College Bowling Green
Business
Health and Wellness
Criminal Justice
Technology and Design
Health Care
Online
Eastern Kentucky University
EKU-eCampus:
business
child and family studies
communication studies
computer science
criminal justice
education
emergency medical care
fire science
general studies
health services administration
homeland security
hospitality and tourism
instructional design and learning technology
nursing
occupational safety and management
occupational therapy
paralegal science
political science
psychology
public administration
social work
sport management
Indiana Wesleyan University
College of Arts and Sciences
College of Adult and Professional Studies
School of Nursing
School of Health Sciences
Graduate School
Wesley Seminary
Mckendree University Radcliff
Radcliff / Louisville, KY
School of Nursing/Health
School of Business
College of Arts and Sciences
School of Education
Advertising and Marketing Communications
Counseling
Criminal Justice
Cybersecurity
Data Analytics
Education
Educational Leadership
Health Administration
Human Resources Development
National Security Studies
Management & Leadership
Marketing
MBA
Media Communications
Nurse Anesthesia Practice
Procurement and Acquisitions Management
Western Kentucky University
College of Education and Behavioral Sciences
College of Health and Human Services
Gordon Ford College of Business
Ogden College of Science & Engineering
Potter College of Arts and Letters
Mahurin Honors College