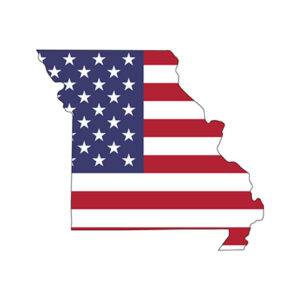 Missouri likes to be direct. In 1899, Missouri's U.S. Congressman Willard Duncan Vandiver said it himself: "…frothy eloquence neither convinces nor satisfies me. I am from Missouri. You have got to show me."
No wonder they call it the "show me" state. Vandiver's blunt attitude captures the state's no-nonsense, gritty spirit. An epicenter for westward expansion, the fur trade, and the railroads, the state has played a significant role in the United States' climb to one of the world's leaders in industry and innovation.
<!- mfunc feat_school ->
Featured Programs:
Sponsored School(s)
<!- /mfunc feat_school ->
Home to over 450,000 veterans and over 13,000 active-duty service members, Missouri's culture reflects pride in its military service members. Throughout history, MO has also been a vessel for military involvement, from the events leading to the Louisiana Purchase to division within the Civil War as the Union state.
One of the benefits of military service is the opportunity to access a college education—and to do so at a reduced cost. Since active service members are currently less likely to be deployed overseas, they are in a prime position to take advantage of opportunities to earn a degree, as are veterans and their family members, who are also eligible for some benefits. And in Missouri, they want their active service members to achieve that part of the American Dream. That's why they offer a number of programs to make college accessible and financially practical.  
Missouri Veterans' Commission (MVC) Military Education Benefits
Federal programs like the GI Bill® and the Yellow Ribbon program are of course making college more accessible to Missouri's veterans, active-duty service members, and eligible dependents. But Missouri has also enacted state legislation to make college more affordable, particularly for those who have served in the military. Missouri's institutes of higher education also provide financial aid and programs for receiving educational credits specifically for service members. In this article, you'll find state-level benefits, along with military friendly colleges familiar with the programs in place. These programs can reduce tuition for military members and make accessing a college education more available for military members.
Missouri is a sprawling state; the state government is dedicated to making their services available without asking veterans to travel far from home. The Missouri Veterans' Commission (MVC) has locations in almost every county. Veterans, active-duty military personnel, and their dependents can easily find a service officer near them via the locator on the MVC website. These officers also give presentations and information to groups interested in veterans benefits for higher education—think of your MVC as an academic advising center which specializes in veterans' education.  
The MVC offers several support and assistance programs. You'll work with a Veterans Service Officers (VSO's), who can act as a sort of financial adviser for your college experience. VSO's have access to the VA's Benefit Delivery Network system, which means that they can expedite benefits claims for veterans and their dependents, helping you maximize your potential for financial assistance. In addition to federal assistance available through the US Department of Veterans' Affairs, Missouri veterans may be able to receive additional benefits. By working with the MVC, you can find and access these benefits, whether they are available through state-run grant programs or through a participating Missouri institution of higher education.
Missouri Returning Heroes Act Tuition Reduction
In Missouri, certain combat veterans—that is, those who completed service in a combat zone, according to the Internal Revenue Service (IRS)—are eligible for reduced tuition at public colleges and universities. Note that although the IRS does provide a list of which zones qualify as combat zones, Missouri veterans are encouraged to contact the MVC and work with VSO to determine whether or not they are eligible.
To determine if you meet the Missouri Returning Heroes Act requirements, the public institution that you're attending will want to see your combat service medal. Keep in mind that members of the Reserves and National Guard are also eligible, provided that you served in armed combat full-time under a call to active service for a period of more than 30 days.
The MO Returning Heroes Act can cut your college tuition costs in half. For combat veterans who are pursuing associate's and bachelor's degrees, public institutions must limit their tuition costs to $50 per credit hour, so long as you maintain a cumulative GPA of 2.5 on a 4.0 scale. That means that if you take 12 credits worth of courses at an institution that normally charges $100 per credit hour ($1,200 for the semester), you would only pay $600 in tuition for the semester—and that's before applying the other federal and state aid that you may be eligible for.
Graduate degrees work a little differently. Under the Returning Heroes Act, all public colleges and universities may charge combat veterans no more than 30% of the cost of tuition and fees. Since it's not done by credit hour, this only applies to combat veterans who are enrolled in a program to earn a master's or doctorate degree. You should also note that this does not include some professional degrees including (but not limited to) law, medicine, and veterinary. Again, in this instance, we recommend consulting with a VSO to see what you may or may not be eligible for.
Requirements: 
In summary, to benefit from the Returning Heroes Act tuition reduction, you must meet these requirements:
It's possible to receive the Returning Heroes Act tuition reduction before you apply for other federal and state financial assistance, which could open even more opportunity to reduce your costs. Your university is supposed to notify you of this option ahead of time.  
Missouri Wartime Veteran's Survivor Grant
This option applies to Missouri combat veterans' children or spouses who are pursuing higher education at a participating public college or university in Missouri. Awards are available each academic year (fall and spring semesters only) to 25 students, with priority given to those students who are renewing their grant.
Eligible students must be the child or spouse of a combat veteran who served after September 11, 2011, whether that be through active duty, reserve, or National Guard. The veteran's death or injuries must have been a result of combat action or attributed to an illness contracted while serving in combat. This grant is also for dependents of veterans who became at least 80% disabled as a result of injuries or accidents sustained in combat since September 11, 2001. There are a few other possibilities for qualification, which are determined by the Missouri Veterans' Commission.
The point of the grant is to essentially allow those who were dependents of a veteran at the time of death or debilitating injury the opportunity to pay reduced tuition costs. In terms of tuition, one of two scenarios are possible. You'll either be charged the lesser of the actual tuition charged for the number of hours in which you are enrolled; or, you'll pay the amount of tuition charged a Missouri resident enrolled in the same number of hours at the University of Missouri Columbia. For example, if your tuition is $4,000, but the tuition at the University of Missouri would be $3,000, you'll receive $3,000 in tuition grants. You'll also receive up to $2,000 for the cost of room and board; if your room and board are less than $2,000, you'll receive the lesser amount. Same with books; if your books cost less than $500, you'll receive that amount, or up to $500.
Requirements:
In addition to meeting the criteria explained above, students applying for this particular grant must meet the following requirements:
Spouses must have been married to the veteran at the time of death or injury or within five years of the injury. Veteran's children must be less than 25 years of age in addition and must have been a dependent of the veteran at the time of either death or injury.
Missouri National Guard State Tuition Assistance Programs
Soldiers and airmen of the Missouri National Guard who are pursuing an undergraduate degree are eligible for state tuition assistance (STA). STA's are available only after you utilize your federal tuition assistance programs. If approved, soldiers and airmen will receive funding not exceeding the in-state tuition rate at the University of Missouri, Columbia. Essentially, this could mean that you pay the rate of a state school, even if you are attending a private college or university.
When accessing these benefits, National Guard members can apply for up to 39 semester hours for the state fiscal year, which includes summer semesters. You can use these funds for up to 15 credit hours for the fall and spring semester and up to 9 credit hours for the summer semester.
Members of the National Guard must meet a few other requirements. To receive this funding, you must:
This one depends a bit more on available funding, and applications are assessed on a rolling basis. If you are a member of the national Guard and plan on applying, we recommend applying as early as you can.
Veterans Support Programs
The "Show Me" state is all about accessibility. The Missouri Department of Higher Education and Workforce Development (MDHEWD) offers a directory of military and veterans services at each state institution of higher education. While each institution varies in their specific offerings, Missouri remains committed to helping veterans optimize tuition assistance programs at their many military-friend colleges. The MDHEWD has even created a Student Veteran Center Guide, which assists institutions in meeting the needs of student veterans, including best practices in behavioral health, education, employment, and social support services.
Missouri is also one of 13 states, along with Iowa, Illinois, Kansas, and Nebraska, in the Multi-state Collaborative on Military Credit. The collaborative's mission is to help institutions of higher education implement best practices for teaching veterans. They want veterans to harness the skills that they learned in the military and translate them to earning a college degree or completing some form of higher education.
While Missouri veterans and active service members should get in touch with a VSO in their area to learn about the specific benefits that they can receive, Missouri remains generally committed to advancing the education of its veterans and their dependents.
Possible Station Assignments and Military Bases in Missouri
Part of being in the military or being in a military family is knowing that you may be stationed somewhere far from home. That's what you signed up for. After your first-duty assignment, you may be able to request a specific location, and whether you're from Missouri or not, the state is an ideal place to live—especially if you're interested in pursuing a college degree.
MO has made it easy for military members to establish residency for the purpose of paying in-state tuition. If you're an activated member of the military stationed in Missouri, you and your dependents will be eligible to take advantage of law HB 427, which will grant you in-state tuition at public Missouri colleges and universities. Active reservists and members of the National Guard are also eligible for this benefit. Veterans who are leaving the military under any circumstances other than dishonorable discharge are also eligible for student resident status, provided that they can declare residency in Missouri—this will also give them tuition at the in-state student rate.
With its large numbers of National Guard members and reservists, Missouri does have several military training facilities. There's Camp Clark in the city of Nevada, on the southwest corner of the state. The Belton Army Reserve Center recently expanded to accommodate more enlistees, and the US Coast Guard Station in St. Louis is also a focal point for training. But in terms of where you will be stationed, there are two military bases in Missouri: one for the Army and one for the Air Force.
Home to the Maneuver Support Center of Excellence, Fort Leonard is a training site for as many as 80,000 active-duty service members and civilians each year. They focus on training U.S. Army Engineers and Military Police members. They also pride themselves in their commitment to higher education, aligning with universities and communities that enable access for cooperative degree programs. Covering over 3,000 square miles in south-central Missouri, Fort Leonard Wood is in a rural area that offers over 20 higher education institutions, competitive schools for military children, and innovative industries in technology and manufacturing. A gateway to more learning and career opportunities, Fort Leonard is an ideal station for someone ambitious to learn.  
Whiteman AFB is the home of the 509th Bomb Wing. From Whiteman, the Air Force can launch combat sorties from Missouri to anywhere on the globe. Whiteman also has an especially close relationship with the University of Central Missouri; they often invite students and faculty for tours and offer robust opportunities for active-duty military members to engage in coursework at the university to advance their military training. If you're stationed at Whiteman, you're in an ideal position to seek higher learning and more opportunities.
Military Friendly Colleges in Missouri that Accept GI Bill® and Yellow Ribbon Program Benefits
Of the more-than 2,000 colleges and universities that participate in the Yellow Ribbon Program, only around 500 provide full funding and place no limits on the number of eligible students who can take advantage of it. These schools ensure that every eligible veteran who enrolls can count on full coverage of all tuition costs that exceed GI Bill® limits.
You'll be glad to know that a number of those military friendly colleges and universities are located right here in Missouri:
American Business and Technology University
Online:
Business Office Administration
Certificate Business Administration
A.A.S. Business Management
A.A.S. Business Administration
B.S. Certificate in Health Unit Coordinator
Medical Office Administrative Assistant
Certificate Allied Health
A.A.S. Medical Billing and Coding
A.A.S. Medical Billing and Coding
A.A.S. Health Care Administration
B.S. Computer Networking Systems
A.A.S. Cybersecurity
A.A.S. Computer Information Systems
B.S. Computer Aided Design
A.A.S. Applied Technology
Campus:
Medical Assistant Certificate
Nursing AAS
HVAC Certificate
Welding Certificate
Online:
Business Office Administration
Certificate Business Administration
A.A.S. Business Management
A.A.S. Business Administration
B.S. Certificate in Health Unit Coordinator
Medical Office Administrative Assistant
Certificate Allied Health
A.A.S. Medical Billing and Coding
A.A.S. Medical Billing and Coding
A.A.S. Health Care Administration
B.S. Computer Networking Systems
A.A.S. Cybersecurity
A.A.S. Computer Information Systems
B.S. Computer Aided Design
A.A.S. Applied Technology
Campus:
Medical Assistant Certificate
Nursing AAS
HVAC Certificate
Welding Certificate
College of Health Professions
Columbia / Fort Leonard Wood / Jefferson City / Kansas City / Osage Beach / Rolla / St Louis / Springfield, MO
Business Administration
Computer & Mathematical Sciences
Education
History, Philosophy, Political Science & Criminal Justice
Language & Communication Studies
Nursing
Physical and Biological Sciences
Psychology, Sociology & Human Services
Visual Arts & Music
Diagnostic Programs
Cardiovascular Sonography
Diagnostic Medical Sonography
Polysomnographic Technology
Dental Programs
Nursing Programs
Allied Health Programs
Medical Assistant
Medical Office Administration
Patient Care Programs
Respiratory Therapy
Surgical Technology
Master of Divinity (M.Div.)
Residential Alternate Route (RAR)
Specific Ministry Pastor (SMP)
Specific Ministry Pastor to General Pastor Certification (GPC)
Center for Hispanic Studies (CHS)
Ethnic Immigrant Institute of Theology (EIIT)
Online Deaconess Studies (ODS)
Master of Arts (M.A.) with Deaconess Certification
Master of Arts (M.A.) with Deaconess Certification + Master of Social Work (M.S.W.)
Master of Arts (M.A.)
Master of Sacred Theology (S.T.M.)
Doctor of Ministry (D.Min.)
Doctor of Philosophy (Ph.D.)
Technology
Engineering
IT and Networking
Network Systems Administration
Business
Healthcare
Business
Computer Information Systems
Healthcare Administration
Accounting
Liberal Arts
Media Arts
Medical Billing and Coding
Business Essentials
Cloud Computing
MBA
Accounting
Project Management
Technology
Business
Healthcare
Public Administration
Human Resource Management
Human Resources Management
Project Management
Healthcare
CPA Preparation
Big Data and Analytics
Entrepreneurship
Global Supply Chain Management
Cabool / St Robert / Springfield, MO
Breech School Business Admin
School of Communication
School of Behavioral Science
School of Art
School of Music
Breech School Business Admin
School of Education
School of Architecture-Professional
College of Continuing Studies
Kenrick School of Theology
College of Arts and Humanities
Plaster College of Business and Entrepreneurship
College of Education and Human Services
College of Science, Technology, and Health
Pre-Professional Programs
Doctor Of Chiropractic
Doctor Of Health Professions Education
Master Of Science In Health Informatics
Master Of Science In Nutrition And Human Performance
Master of Science in Applied Nutrition and Dietetics
Master Of Science In Sports Science And Rehabilitation
Masters of Athletic Training
Bachelor Of Science
Missouri Baptist University
Undergraduate
School of Business
School of Education
Fine Arts Division
Health & Sport Sciences Division
Humanities Division
Interdisciplinary Studies Division
Natural Sciences Division
School of Nursing
Social & Behavioral Sciences Division
Graduate
Graduate School of Business
Graduate Counseling
School of Education Graduate Programs
Graduate Health & Sport Sciences Division
MSN Programs
Graduate Humanities Division
Graduate Social & Behavioral Sciences Division
Doctor of Education
Missouri Western State University
college of business and professional studies
college of liberal arts
college of science and health
school of fine arts
school of nursing and health professions
Steven L. Craig School of Business
Saint Louis College of Health Careers
RT (Respiratory Therapy-Associate and Bachelor's)
OTA (Occupational Therapy Assistant-Associate)
PTA (Physical Therapist Assistant-Associate)
College of Agriculture Food and Natural Resources
College of Arts and Science
Trulaske College of Business
College of Education and Human Development
College of Engineering
Graduate School
School of Health Professions
Honors College
Missouri School of Journalism
School of Law
School of Medicine
Sinclair School of Nursing
College of Veterinary Medicine
University of Missouri Kansas City
University of Missouri St. Louis
Undergraduate:
Arts and sciences
Brown school
McKelvey School of Engineering
Olin Business School
Sam Fox School of Design and Visual Arts
School of Law
School of Medicine
University College
Graduate:
School of Arts and Science
University College
St Louis / Fort Leonard Wood / Kansas City / Rolla, MO
Advertising and Marketing Communications
Counseling
Criminal Justice
Cybersecurity
Data Analytics
Education
Educational Leadership
Health Administration
Human Resources Development
National Security Studies
Management & Leadership
Marketing
MBA
Media Communications
Nurse Anesthesia Practice
Procurement and Acquisitions Management
Social Sciences
Humanities
Natural and Mathematical Sciences
Arts & Culture
Business & Leadership
Education
Engineering
Global Leadership
Health & Human Services
Marketing & Communications
Performing Arts
Science
Social Services
Technology & Innovation
Writing