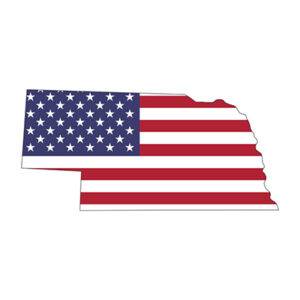 The Nebraska Tourism Commission takes a realistic approach to advertising the state: "It's not for everyone," they say on their website. But honesty and humility are perhaps what makes this landlocked state of rolling hills and high plains such an endearing place for people who want a life that offers both city and country, opportunity as well as contentment. With a population of just under 2 million people, Nebraska offers impressive potential: it has the lowest unemployment rate in the nation (2.1%), cities like Lincoln and Omaha offer fine dining, impressive music scenes, and art museums, while the counties in between offer an abundance of outdoor activities like fishing, floating on the Platte River, wildlife, and touring some of the west's first European-American homesteads. Nebraska can offer something for everyone. The attitude seems to say, "what you see is what you get"– but also, "if you like what you see, we'd love to have you here."
According to most recent data, just under 6,000 military personnel reside in Nebraska, including activity-duty, reservists, and civilian military employees. There are currently over 110,000 veterans living in the state, according to data gathered by the Housing Assistance Council, with over 40% of them having served in either the Gulf War or the wars in Iraq and Afghanistan. Many of these veterans remain eager to earn a college degree, as do many dependents of veterans who served recently.
<!- mfunc feat_school ->
Featured Programs:
Sponsored School(s)
<!- /mfunc feat_school ->
These days, when you enlist in the military, it's not necessarily a given that you'll deploy abroad; instead, there's a high probability that you'll be stationed somewhere in the United States. A primary benefit of joining the military is more access to a college education. Thanks to a number of programs available to military members, their families, and veterans, getting a college education is becoming more accessible. For those military service members and veterans living in Nebraska, getting a college degree can put them on the track to finding stability and opportunity in this comfortable, "what-you-see-is-what-you-get" state.
Nebraska Department of Veterans' Affairs (NDVA) Military Education Benefits
Like all service members, Nebraska's service members are eligible for federal programs like the GI Bill® and the Yellow Ribbon Program. Military members, veterans, and dependents can utilize these funds to make college more affordable. But the state of Nebraska is equally committed to optimizing military service members' access to a college degree. Service members and their eligible dependents will find that the state of Nebraska offers a few more benefits for being an active service member or veteran, and, like their state culture of integrity and transparency, they want to support their military service members as they seek ways to fund their learning.
Here you'll find the benefits provided by the state of Nebraska, along with military friendly colleges that familiar with these programs, so that you can maximize your military benefits and start earning your college degree.  
Based in Lincoln, the Nebraska Department of Veterans Affairs (NDVA) is committed to ensuring that veterans receive the highest quality services throughout their lives. The NDVA overseas the Nebraska State Veterans' Homes for those who need assisted living as well as the Cemetery Alliance, which ensures that Nebraska's veterans are properly honored. Their Veterans Services Office acts as an alliance between the federal and state agencies that provide benefits and the veterans and dependents who are seeking those benefits. By working with a veterans service officer (VSO), veterans and their families get personalized assistance as they navigate the GI Bill® and the Yellow Ribbon programs; SRO's also help them navigate the state-provided benefits, like tuition waivers and tuition credit funding.
While the NDVA state office is located in Lincoln, each county does have at least one designated Veterans' Service Office with at least one certified VSO to help you navigate your benefits. Many of the larger counties, like Douglas and Buffalo counties also have assistant service officers, who can process your claims and help you fill out applications.
In Nebraska, a large portion of the veterans are eligible and eager to advance their education. In addition to helping veterans with many of their needs, the NDVA is there to help veterans and active service members find, apply for, and access their educational benefits. As an active-duty service member or veteran, you're entitled to federal aid—now, add some of these state programs on top of that, and you may be looking at a generous reduction in the cost of a college education. 
Nebraska's Tuition-Based Assistance Programs
Like many states, Nebraska offers in-state tuition rates to active service members and veterans, as well as their spouses and children. So long as you have been assigned a permanent change of station to Nebraska as an active-duty service member, you can enroll in a state school and be considered a resident. If you're a veteran, you must have been honorably discharged and must at least establish intention of residency (like registering to vote) in order to take advantage of this benefit.
While Nebraska does not appear to currently offer grants for active military personnel or veterans and their dependents, they do offer tuition assistance that can significantly reduce the cost of tuition for veterans' dependents – a gamechanger for military spouses and children.
Nebraska Waiver of Tuition
You read that right: in Nebraska, dependents of some veterans may be able to waive up to 100% of their tuition costs. This waiver applies to spouses, biological and adopted children, as well as stepchildren of veterans. The veteran under whom the dependent is seeking this waiver must have died either while in service or as a result of injuries sustained by their service, as determined by the US Department of Veterans Affairs.
To take receive the waiver, you have to be enrolled at a degree program in one of the participating schools and be at least registered for classes. You will need someone from your institution to fill out some sections of the application. Since this waiver applies to state-funded schools, you must at least be eligible for in-state tuition in NE at the time that you are applying. Participating schools include the five schools in the University of Nebraska system, Chadron State College, Wayne State College, and Peru State College, as well as Nebraska's six community colleges.
A few other things to note about Nebraska's Tuition Waiver program:
Nebraska wants its reserve members to be able to afford higher education. In Nebraska, those who are members of the Active Selected Reserve may be eligible for 75% tuition credit if they are pursuing a bachelor's degree, or 50% if they are pursuing a graduate or professional degree. You can use these benefits at any of the University of Nebraska schools, the Nebraska state colleges, and Nebraska's community colleges.
Nebraska grants these benefits to up to 200 Nebraska-based reserves members each calendar year. However, you are not limited to one year of benefits; you can apply for re-certification each calendar year, and there is currently no limit on the number of tuition credits that you can apply the benefits to.
To be eligible, you must meet the in-state tuition residency requirements to receive these benefits. You'll also need to meet a few other requirements:
Veterans Support Programs
Veteran and Active-Duty Supportive Designation for Postsecondary Institutions
While some states create initiatives around supporting veterans that function at the state-level (i.e., there are state offices dedicated to them), Nebraska encourages the colleges themselves to develop systems of support for military members. This makes it easy to figure out which colleges and universities in the state are military friendly.
The Nebraska Veteran and Active-Duty Supportive Designation is for institutions of higher education that offer exceptional support to military members, veterans, and their families. The standards are rigorous; colleges and universities who apply must demonstrate that they are advancing the well-being and academic and professional success of service-members who are attending their schools.
Colleges and universities seeking the Veteran and Active-Duty Supportive Designation must meet at least five of the eight criteria, which includes giving college credit for certain types of military training, having an accredited officer training corps program, and having personnel as well as counseling and advising services specifically devoted to working with veterans and military service members. Currently, seven postsecondary institutions in Nebraska have earned this designation, including two colleges devoted to the health sciences fields and several state universities.
Nebraska is also one of 13 states, along with Iowa, Illinois, Kansas, and Missouri to participate in the Multi-state Collaborative on Military Credit. The collaborative's mission is to help institutions of higher education implement best practices for teaching veterans. They want veterans to harness the skills that they learned in the military and translate them to earning a college degree or completing some form of higher education.
Possible Station Assignments and Military Bases in Nebraska
Changing locations is a given when serving in the military; you can almost always expect that you'll have to move. It's possible that you'll end up in Nebraska, which will afford you the opportunity to take advantage of the benefits outlined above. You'll also get to live in a welcoming state with a myriad of educational, professional, and recreational opportunities.  
Camp Ashland in on the banks of the Platte River is Nebraska's training center for National Guard members, who train there on weekends. But if you are assigned a permanent change of station to Nebraska, it's likely that you'll end up at Nebraska's Air Force base.
Offutt is home to the 55th Wing of the Air Combat Command, which is the largest in Air Combat Command the second largest in the Air Force. Originally Fort Crook, Offutt was established as a site for a new bomber plant during WWI and has since evolved to become a hub for air combat strategy, as well as the home for the Air Force Weather Agency.
Offutt is located in the town of Bellevue, NE, just 10 miles south of downtown Omaha and two miles west of the Missouri River. The base is large, with over 12,000 active-duty military personnel and support staff, as well as 22,000 family members. Those residing on base can enjoy the arts, culture, and educational opportunities of downtown Omaha, while also utilizing the Base Lake Recreation Area and on-base programs for fishing, hunting, boating, snowmobiling, and even dogsledding in the winter. Consider this base an ideal launching pad for taking advantage of one of Nebraska's most robust areas.
Military Friendly Colleges in Nebraska that Accept GI Bill® and Yellow Ribbon Program Benefits
Of the more-than 2,000 colleges and universities that participate in the Yellow Ribbon Program, only around 500 provide full funding and place no limits on the number of eligible students who can take advantage of it. These schools ensure that every eligible veteran who enrolls can count on full coverage of all tuition costs that exceed GI Bill® limits.
You'll be glad to know that a number of those military friendly colleges and universities are located right here in Nebraska:
Concordia University Nebraska
Church work
Science and math
Education programs
Business programs
Arts programs
Pre-professional programs
Social science programs
Nursing programs
Humanities programs
Health and wellness programs
Communications programs
Grand Island / Crete / Lincoln, NE
College of Education
College of Business
College of Arts and Sciences
School of Innovative Learning
College of Health Professions
Dunklau School of Business
Luther College of Arts & Sciences
Walker School of Education
Center for Graduate & Professional Studies
Aviation
Business
Communication
Criminal Justice
Education
Fire Science
Health Sciences
Human Services
Information Technology
Legal Studies
Nursing
Professional Studies
Psychology
Public Policy
University of Nebraska at Kearney
Accounting Finance and Economics
Art and Design
Athletics
Aviation
Biology
Business Education
Chemistry
Communication Disorders
Department of Communication
Counseling and School Psychology
Criminal Justice
Cyber Systems
Economics
Educational Administration
English
Family Science
General Studies
Geography and Earth Science
Health Science Programs
History
Honors Program
Industrial Technology
International Studies
Interior Design
Kinesiology and Sport Sciences
Management
Marketing Supply Chain & MIS
Mathematics and Statistics
Military Science
Modern Languages
Music
Music Theatre and Dance
UNMC College of Nursing
Philosophy
Physics Astronomy and Engineering
Political Science
Psychology
Science/Math Education Graduate Program
Social Work
Sociology
Teacher Education
Theatre
Women's Gender and Ethnic Studies
University of Nebraska at Omaha
College of Arts and Sciences
College of Business Administration
College of Communication Fine Arts and Media
College of Education Health and Human Sciences
College of Information Science & Technology
College of Public Affairs and Community Service
University of Nebraska Lincoln
Agricultural Sciences and Natural Resources
Architecture
Arts and Sciences
Business Education and Human Sciences
Engineering
Hixson-Lied College of Fine and Performing Arts
Graduate Studies
Journalism and Mass Communications
Law
University of Nebraska Medical Center
Adult Restorative Dentistry
Allied Health Professions Education, Research & Practice
Anesthesiology
Biochemistry and Molecular Biology
Biostatistics
Cellular and Integrative Physiology
Clinical, Diagnostic & Therapeutic Sciences
Dental Hygiene
Dermatology
Emergency Medicine
Environmental, Agricultural & Occupational Health
Epidemiology
Family Medicine
Genetics, Cell Biology & Anatomy
Global Engagement
Growth and Development (Dentofacial Orthopedics & Pediatric Dentistry)
Health & Rehabilitation Sciences
Health Promotion
Health Services Research & Administration
Internal Medicine
Medical Sciences
Neurological Sciences
Neurosurgery
Nursing
Obstetrics & Gynecology
Ophthalmology & Visual Sciences
Oral Biology
Orthopaedic Surgery & Rehabilitation
Otolaryngology – Head & Neck Surgery
Pathology & Microbiology
Pediatrics
Pharmaceutical Sciences
Pharmacology & Experimental Neuroscience
Pharmacy Practice and Science
Physical Medicine & Rehabilitation (PM&R)
Psychiatry
Radiation Oncology
Radiology
Surgery
Surgical Specialties (Dentistry)