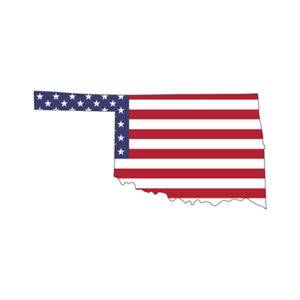 Oklahoma's unique military history sets it apart from other states. Indeed, it was the Oklahoma Indians from the Choctaw and Comanche tribes who were the first American Indian code talkers during the world wars. In World War I, the Choctaw used their native tongue to transmit battlefield messages. Enemy forces, unable to crack the Choctaw code, were left with significant losses, which positioned the Allied forces for victory. The Oklahoma Cherokee, Cheyenne, and Osage later entered the warfront as code talkers, further confusing enemy forces and helping to bring the first world war to a swift end. Decades later, the State of Oklahoma posthumously honored the Choctaw code talkers of World War I, as well as the surviving World War II Comanche code talkers, with the Knight of the Order of National Merit.
Today, we're centuries removed from the theater of foreign wars and live in a time when the potential for overseas deployment seems less likely than even a few years ago. This provides a great opportunity for veterans and service members to take full advantage of the benefits that come with military service – namely a college education on Uncle Sam's dime.
<!- mfunc feat_school ->
Featured Programs:
Sponsored School(s)
<!- /mfunc feat_school ->
Oklahoma Department of Veterans Affairs (ODVA) Military Education Benefits
You may be thinking that the only military education benefits you can get are through federal programs like the GI Bill® and the Yellow Ribbon program, but there's much more out there for you. The Oklahoma Department of Veterans Affairs (ODVA) is your primary resource. The ODVA has been supporting and advocating for Oklahoma's veterans for decades, and through the ODVA, you'll have access to a network of Veterans Services Representatives who can connect you to the military education benefits you're entitled to.
Listed here are the financial assistance programs you may be eligible for:
Oklahoma's Tuition-Based Assistance Programs
The Oklahoma Tuition Free Technology and Technical Education Tuition Waiver is a full tuition waiver program. If you're a resident veteran or the child of a POW or service member missing in action, you can get a full tuition waiver at all Oklahoma CareerTech schools.
The Oklahoma National Guard Tuition Waiver is a full tuition waiver program specifically for national guard members. The waiver pays for a maximum of 18 credit hours per semester for a maximum of 6 years, or until you finish a bachelor's degree. To be eligible, you must:
With your military service, you'll also shorten the time it takes to complete a college degree because you can get college credit for your military experience. If you've received an honorable discharge within the last three years and enroll at a public college or university in Oklahoma, you can get college credit for your military service.
Support Programs for Dependents
The Oklahoma Heroes Promise College Scholarship for Children of Deceased Service Members is a scholarship program open to children of service members who died in active duty. It covers the full cost of tuition at public colleges in Oklahoma but only a portion of tuition at private colleges. Dependents who qualify can use this scholarship for up to 5 years or until a bachelor's degree is earned. Eligibility requirements include:
The Oklahoma Interstate Compact on Educational Opportunity for Military Children (MIC3) helps remove the educational barriers that military families face due to frequent moves and changes of station. The MIC3 program helps facilitate the transfer of school records, student eligibility for enrollment, participation in athletics and extracurricular activities, and on-time high school graduation.
Veterans Support Programs
If you're a veteran who left high school to enlist during World War II, Korea, or Vietnam, you can take advantage of High School Diplomas for Oklahoma Wartime Veterans. Through this program, the Oklahoma Board of Education honors your military service by granting you the high school diploma you never got the chance to finish. If you're a state resident and received an honorable discharge, served on active duty, or discharged due to disability between 9/16/1940 and 12/31/1946, 6/27/1950 and 1/31/1955, or 5/13/1961 and 4/29/1975, you can get your high school diploma under this program.
The Oklahoma Veterans Entrepreneurship Program (VEP) is a great resource if you're thinking about starting a small business. The program supports the entrepreneurial spirit of veterans by offering training courses in small business management and helping you develop the skills you need to be successful as a small business owner. The VEP program works collectively with Oklahoma State University and pays for all tuition costs, travel fees, and materials. There are three phases to the program – self-study curriculum, eight days of courses at Oklahoma State University, and five months' training in venture development. To participate, you must be a U.S. veteran who received a service-related disability or a "service distinguished" military award.
Another great resource for service members and veterans is the Oklahoma Military Connection. This is a collective partnership between public and government organizations, including the Oklahoma Military Department and the Oklahoma Employment Security Commission, to help connect service members, veterans, and military families with civilian employment opportunities.
Possible Station Assignments and Military Bases in Oklahoma
Whether you're from Oklahoma or out of state, you may eventually receive PCS orders that lead you here. Of course, it's never easy to be away from home and family, but it's part of what you signed up for. Whether this is your first, second, or last duty assignment, Oklahoma is a wonderful place to be serving your country. There are a total of five military bases, three belonging to the air force and two to the army. Here's a look at the bases you could potentially be stationed at here in Oklahoma:
The mission of Altus AFB is to train and turn out the nation's best pilots. Altus AFB currently houses the 97th Air Mobility Wing and stations the KC-135 Stratotankers and C-17 Globemasters aircraft. If you're stationed here, you'll have access to the Altus AFB Education Office on-base where you'll get assistance with federal and state tuition funding options, as well as educational guidance. You can also enroll with any of the multiple on-base colleges, which offer associate, bachelor's, and master's degree programs.
Tinker AFB is known for providing aircraft maintenance support to the U.S Air Force, Air National Guard, Navy, and foreign allies. The base's host unit is the Oklahoma City Air Logistics Center (OC-ALC), which is the largest of the U.S. Air Force's three air logistics centers nationwide. Tinker AFB also has a Base Education Office where you can get tuition assistance support and educational guidance, as well as access to on-base specialized testing like CLEP and SAT.
Vance AFB is one of the busiest airports in the nation and currently houses the 71st Flying Training Wing. Its mission is to provide specialized, combat-ready pilot training to the U.S. Air Force, Navy, and Marines. If you end up stationed here, you can get assistance with military education benefits and enrollment in undergraduate and graduate programs through Vance's Education and Training Center.
Fort Sill is Oklahoma's oldest military base and one of the nation's major Army training bases. It offers basic combat training for new enlistees, advanced field artillery training, air defense artillery training, and fire support operations training with rocket and missile systems. If you're stationed at Fort Sill, you'll have on-post access to the Truman Education Center as well as six colleges/universities. The Truman Education Center can help you get tuition assistance and offers pre-college testing services. All colleges at Fort Sill offer flexible in-person and online courses for undergraduate degree programs.
McAlester Army Ammunition Base, located in the Southeast region of the state, is a depot for the production and storage of conventional ammunition and missiles. There aren't any colleges on the base, but the McAlester Higher Education Center is on-base and can help you develop a plan for your education and seek out financial resources.
Military Friendly Colleges in Oklahoma that Accept GI Bill® and Yellow Ribbon Program Benefits
Of the more-than 2,000 colleges and universities that participate in the Yellow Ribbon Program, only around 500 provide full funding and place no limits on the number of eligible students who can take advantage of it. These schools ensure that every eligible veteran who enrolls can count on full coverage of all tuition costs that exceed GI Bill® limits.
You'll be glad to know that a number of those military friendly colleges and universities are located right here in Oklahoma:
School of Arts and Sciences
School of Graduate and Professional Studies
Business Administration
Computer & Mathematical Sciences
Education
History, Philosophy, Political Science & Criminal Justice
Language & Communication Studies
Nursing
Physical and Biological Sciences
Psychology, Sociology & Human Services
Visual Arts & Music
Technology
Engineering
IT and Networking
Network Systems Administration
Business
Healthcare
Business
Computer Information Systems
Healthcare Administration
Accounting
Liberal Arts
Media Arts
Medical Billing and Coding
Business Essentials
Cloud Computing
MBA
Accounting
Project Management
Technology
Business
Healthcare
Public Administration
Human Resource Management
Human Resources Management
Project Management
Healthcare
CPA Preparation
Big Data and Analytics
Entrepreneurship
Global Supply Chain Management
College of Education and Psychology
College of Health and Sciences
College of Liberal Arts and Social Sciences
Harland C. Stonecipher School of Business
School of Graduate Studies
School of Nursing
School of Fine Arts
Mid America Christian University
Adult School of Arts and Sciences
Adult School of Business Leadership
Adult School of Christian Ministries
Adult School of Psychology and Counseling
Adult School of Teacher Education
School of Behavioral Science
School of Business Leadership
School of English
School of General Education
School of Math and Science
School of Ministry
School of Teacher Education
Northern Oklahoma University
Agriculture & Biological Sciences
Business
Engineering Physical Sciences & Process Technology
Fine Arts
Health Physical Education & Recreation
Language Arts
Math
Nursing
Social Sciences
Oklahoma Baptist University
Behavioral and Social Sciences
Business
Education
Exercise Science, Sports and Recreation
Language and Literature
Nursing
Science and Mathematics
Theology and Ministry
Visual and Performing Arts
Oklahoma State University
College of Arts and Sciences
College of Education and Human Sciences
College of Engineering Architecture and Technology
Ferguson College of Agriculture
School of Global Studies and Partnerships
Spears School of Business
The Honors College
Graduate College
Center for Health Sciences
College of Veterinary Medicine
Oklahoma State University Institute of Technology
School of Arts Sciences & Health
School of Transportation & Heavy Equipment
School of Creative & Information Technologies
School of Engineering & Construction Technologies
Oklahoma Wesleyan University
School of Arts & Sciences
Chesapeake Energy School of Business
School of Education & Exercise Science
School of Nursing
School of Ministry & Christian Thought
Graduate and Professional Studies
Southern Nazarene University
Division of Cultural & Communication Studies
Division of Science & Math
Division of Social & Behavioral Sciences
School of Business
School of Education
School of Kinesiology
School of Music
School of Nursing
School of Theology & Ministry
College of Engineering
College of International Studies
College of Law
Gaylord College of Journalism and Mass Communication
Graduate College
Weitzenhoffer Family College of the Arts
Jeannine Rainbolt College of Education
Mewbourne College of Earth and Energy
Michael F. Price College of Business
College of Atmospheric and Geographic Sciences
College of Arts and Sciences
College of Architecture
University College
College of Arts & Sciences
College of Business
College of Engineering & Natural Sciences
College of Health Sciences
College of Law
Graduate School