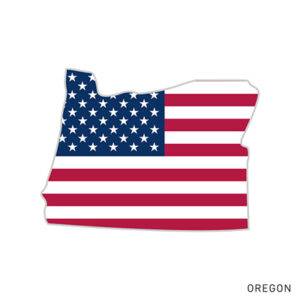 Oregon's history of sacrifice and service goes back hundreds of years to a time when it was first nation's territory, long before European settlers called it a state. With the promise of rich farmland and a fresh start, those early settlers traveled 2,000 miles of treacherous terrain to reach Oregon territory. The sacrifice and hardship they endured was nothing compared to what the indigenous population experienced fighting for sovereignty along the stretch of land that would come to be known as the Oregon Trail.
<!- mfunc feat_school ->
Featured Programs:
Sponsored School(s)
<!- /mfunc feat_school ->
In many ways, that spirit of grit and resolve in the face of adversity never really died here in Oregon. Even today as Portland faces one of the toughest chapters in its history, you'll find the people here hopeful and undaunted. It's that kind of unflappable, never-say-die attitude that made the great Pacific Northwest a place where people are free to be exactly who they want to be. It's also that kind of uncrushable spirit that compels people to want to defend that freedom.
Now, generations removed from frontier battles, and with a drawdown of U.S. involvement in foreign wars, the prospect of being sent off on an overseas deployment seems less likely than it did even a few years ago. This gives service members, those thinking of joining up, and newly discharged veterans the freedom to take full advantage of the benefits that military service has to offer worry-free. Chief among those benefits being access to a free college education.
The Oregon Department of Veterans' Affairs (ODVA) Military Education Benefits
If you're like most veterans and service members, you may not be aware of any military education benefits beyond federal programs like the GI Bill® and the Yellow Ribbon Program. However, in Oregon, there's a lot more out there for you.
In Oregon, your primary resource for military education benefits is the Oregon Department of Veterans' Affairs (ODVA), which offers a slew of financial assistance programs for veterans, service members, and military families. For more than 70 years, the ODVA has been serving the state's veteran population through advocacy and coordination of community resources, as well as in maintaining strong partnerships with public and private organizations to give veterans a voice in the community.
Shown here are the military education benefits available to you in Oregon:
National Guard Financial Support Programs
The Oregon National Guard State Tuition Assistance (ONGSTA) program is a college assistance program just for National Guard members. It covers in-state undergraduate tuition and pays for books, too. And, you don't have to enroll in a traditional college degree program – you can use it for certificate programs, too. The ONGSTA program can be used at all public colleges and universities in Oregon, as well as the Oregon Health and Science University (OHSU) in Portland. You can use ONGSTA benefits for up to 90 quarter credits at community colleges and up to 180 quarter credits, or 120 semester credits, at public universities and OHSU. The ONGSTA pays the in-state tuition rate, which is calculated by averaging the tuition rate of seven Oregon colleges. Currently, the average in-state tuition rate is $247 per credit hour. You can also use funding from this program at private colleges, but it may cover as much. To receive ONGSTA benefits, you must have:
For Army National Guard (ANG) members, you must request federal tuition first, and if you're a cadet, your commander must also submit a letter to the National Guard Education Office stating you're in good standing. ONGSTA benefits for ANG members are a little different, as shown here:
The Darlene Hooley Scholarship is a need-based scholarship program for Oregon National Guard and Reserve members. It pays a maximum amount of $3,000 per year if you're an Oregon resident attending school at least half-time. To be eligible, you must be serving or have previously served in the Oregon National Guard or Reserve after September 11th and deployed overseas to serve in the Global War on Terrorism (GWT).
The Voyager Tuition Assistance Program is a last dollar award program open to National Guard and/or Reserve members who served in a combat zone after September 11th. Voyager pays for leftover tuition expenses when other military education benefits are not enough. It pays for a maximum of four years' undergraduate study and covers a maximum of 15 credits beyond what's needed to complete the degree. Voyager doesn't cover online courses, and benefits are not transferrable to spouses or dependents.
Veterans Support Programs
The Veterans Educational Bridge Grant provides funding for veterans unable to complete a college degree due to lacking required classes because of financial strain. This grant can be used multiple times up to a maximum lifetime payout of $5,000. To receive benefits, you must be an Oregon resident veteran, attend an Oregon college or university, and be unable to finish your college program due to lack of one or more required courses.
The Oregon Apprenticeship Opportunities Statewide is an apprenticeship program offered by the Oregon Bureau of Labor and Industries (BOLI). Through this apprenticeship, BOLI partners with local Oregon businesses to improve career opportunities for veterans by offering classroom instruction and on-the-job training. Most apprenticeships under this program are focused on the building and industrial trade industries.
Educational Support Programs for All Military Branches
As a current or former service member, you can get college credit for your military training and reduce the time it takes to complete a degree program. Conversion recommendations of college credit for military training are made by the American Council on Education (ACE). Public colleges and universities in Oregon utilize these recommendations to assign college credit for certain types of military education and training.
You're also eligible for in-state tuition. If you're attending a public college or university in Oregon, you get the in-state tuition rate. It doesn't matter whether you're an Oregon resident or not; if you're a service member or veteran, you get the in-state rate. This even applies to dependents using transferred benefits and dependent survivors of a veteran who died while serving on active duty. If you're attending graduate school, you'll still get the in-state tuition rate but only after all federal VA benefits and any grants have been paid out.
Possible Station Assignments and Military Bases in Oregon
If you're an Oregon native, there's a chance you'll be stationed here, but it's more likely that you'll receive PCS orders for a place you've never been. Whether this is your first or last duty assignment, being away from home never gets easier, but it's part of the military service you signed up for. If you've landed here in Oregon, you'll find that it's a wonderful place to stay and maybe even lay down roots someday. Located along the Pacific coastline, Oregon has a heavy Air National Guard and Coast Guard presence. Here's a look at the bases you might be stationed at here:
Located in the Clatsop Plains region and surrounded by beaches, mountains, and sand dunes, Camp Rilea offers a wide variety of training opportunities. Its mission focuses on utilizing airborne assets to provide command and control support, maintain airspace, and complete refueling, search and rescue, and air combat missions. If you're stationed here, with the 116th Air Control Squadron, you'll also support the local community in response and recovery operations with Oregon's North Coast emergency response team.
Kingsley Field ANG is home to the 270th Air Traffic Control Squadron and the 173rd Fighter Wing. Kingsley's mission is to assist ground forces with air-to-air and air-to-ground operational support. If you're stationed here, you'll enjoy tons of off-post activities like canoeing, biking, kayaking, and hiking. And, if you're a thrill seeker, you'll likely enjoy ziplining across Crater Lake.
Portland ANG, home to the 142nd Fighter Wing and the 125th Special Tactics Squadron, carries the same mission as Kingsley Field ANG; however, service members stationed in Portland carry out additional missions in combat weather and explosive ordnance disposal. In fact, the 142nd Fighter Wing responded to both September 11th and Hurricane Katrina. Portland ANG also offers an on-base testing site, in conjunction with Klamath Community College, to give you easy access to college testing services.
Spanning more than 47,000 acres and surrounded by farmland, NWSTF is a strategically vital training center for military operations. With its restricted airspace and the layout of its terrain, NWSTF is the only place where naval aviators can train with the EA-18G electronic attack aircraft. There's also lots of off-post amenities to enjoy nearby too, including touring Columbia Crest Winery or camping out at Boardman Marina Park.
Air Station Astoria participates in search and rescue missions and provides communications and support functions to units in Northwest Oregon and Southwest Washington. Its operational units include Station Grays Harbor in Westport, Washington, Station Cape Disappointment in Ilwaco, Washington, and Station Tillamook in Garibaldi, Oregon. If you're stationed here, be sure to visit the Lewis and Clark National and State Historical Parks or go site-seeing at Fort Stevens State Park.
Astoria maintains two Aids to Navigation Teams (ANT), one in Tongue Point and one in Kennewick. Collectively, the ANTs maintain responsibility along the Columbia River; the Tongue Point station from Cape Flattery, Washington to Cape Mears, Oregon and the Kennewick station from Dalles, Oregon to Richland, Washington. Both units assist in navigating sport and commercial fishing vessels to safety.
The region of responsibility for the Marine Safety Office (MSO) in Portland includes Oregon, Southern Washington, and Western Idaho. This MSO provides maritime support for critical operations like search and rescue, marine safety, and port security and also participates in providing maritime security during the Portland Rose Festival.
Station Portland maintains coast security along the Columbia River, from Puget Island to Snake River and along portions of the Willamette River. Its primary operations include search and rescue and boating safety.
Station Tillamook Bay provides coast security from Tillamook Head to Cape Kiwanda. Its supportive operations include ensuring boating safety, implementing commercial fishing safety regulations, and participating in rough water rescues. The area is known for having one of the most treacherous entrance bars along the coast, so service members stationed at Tillamook Bay are frequently involved in transporting recreational and commercial vessels to safety.
Military Friendly Colleges in Oregon that Accept GI Bill® and Yellow Ribbon Program Benefits
Of the more-than 2,000 colleges and universities that participate in the Yellow Ribbon Program, only around 500 provide full funding and place no limits on the number of eligible students who can take advantage of it. These schools ensure that every eligible veteran who enrolls can count on full coverage of all tuition costs that exceed GI Bill® limits.
You'll be glad to know that a number of those military friendly colleges and universities are located right here in Oregon:
Master of Business Administration
Master of Arts in Leadership
Master of Arts in Clinical Mental Health Counseling
Master of Arts in School Counseling
Master of Philosophy in Theology
Master of Arts in Teaching
Master of Education
Master of Science in Nursing
RN to MSN
RN to MSN Bridge
Diagnostic Programs
Cardiovascular Sonography
Diagnostic Medical Sonography
Polysomnographic Technology
Dental Programs
Nursing Programs
Allied Health Programs
Medical Assistant
Medical Office Administration
Patient Care Programs
Respiratory Therapy
Surgical Technology
Technology
Engineering
IT and Networking
Network Systems Administration
Business
Healthcare
Business
Computer Information Systems
Healthcare Administration
Accounting
Liberal Arts
Media Arts
Medical Billing and Coding
Business Essentials
Cloud Computing
MBA
Accounting
Project Management
Technology
Business
Healthcare
Public Administration
Human Resource Management
Human Resources Management
Project Management
Healthcare
CPA Preparation
Big Data and Analytics
Entrepreneurship
Global Supply Chain Management
Eastern Oregon University
College of Arts Humanities and Social Sciences
College of STM and Health Science
College of Business
College of Education
College of Arts and Sciences
School of Business
Oregon Institute of Technology
Klamath Falls / Wilsonville, OR
College of Engineering Technology and Management
College of Health Arts and Sciences
Pacific Northwest College of Art
Undergraduate
Animated Arts
Creative Writing
General Fine Arts
Graphic Design
Illustration
Intermedia
Painting
Photography
Printmaking
Sculpture
Video & Sound
Graduate
MFA Applied Craft + Design
MFA Collaborative Design / MA Design Systems
MA Critical Studies
MFA Print Media
MFA Visual Studies
Low-Residency MFA Creative Writing
Low-Residency MFA Visual Studies
Dual MA/MFA Option
College of Arts & Sciences
College of Business
College of Education
College of Health Professions
College of Optometry
Continuing Education
Portland State University
College of Education
College of Liberal Arts & Sciences
College of the Arts
College of Urban & Public Affairs
Maseeh College of Engineering & Computer Science
OHSU-PSU School of Public Health
School of Social Work
The Graduate School
School of Business
University Honors College
University of Western States
College of Chiropractic
College of Naturopathic Medicine
College of Graduate Studies