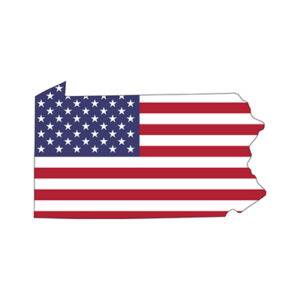 Pennsylvania's history of military service and personal sacrifice goes back centuries. Across the nation and here in Pennsylvania, there's no better-known military battle than the Battle of Gettysburg. Confederate forces had hopes of winning a battle north of the Mason-Dixon line, with the strategy that such a win could force a negotiation to end the war. They had their sights set on capturing supplies at Gettysburg and securing a victory there, but the back-and-forth fighting was bloody and eventually led to a Union victory. The Battle of Gettysburg, a 3-day battle that claimed the lives of more than 50,000 Confederate and Union soldiers, would go down in history as the Civil War's most deadly battle.
Today, we're decades removed from historic military battles and the prospect of foreign war deployments, so there's no better time to use the military benefits you've earned. By taking advantage of state VA benefits, new service members and recently discharged veterans can earn a college degree on Uncle Sam's dime.
<!- mfunc feat_school ->
Featured Programs:
Sponsored School(s)
<!- /mfunc feat_school ->
Pennsylvania Department of Military and Veterans Affairs (PDMVA) Military Education Benefits
There's more to military education benefits than just federal programs, like the GI Bill® and the Yellow Ribbon program, that can help Pennsylvania service members, veterans, and dependents obtain a college education. Pennsylvania is a very military-friendly state, with the nation's fourth largest veteran population and a host of military-friendly colleges. Here, you have access to a variety of benefits that can help you earn a college degree.
Transitioning from military life to academic life isn't easy, though, so it's reasonable to expect you'll need some support along the way. You'll find the Pennsylvania Department of Military and Veterans Affairs (PDMVA) to be an extremely valuable resource. Serving nearly 800,000 veteran residents, the PDMVA provides a wide range of benefits to veterans and military families. Some of the state-level benefits you can get in Pennsylvania are shown here:
Pennsylvania's Tuition-Based Assistance Programs
Educational Gratuity is a financial assistance program available to dependents of veterans with service-related disabilities and dependents of service members who died in active combat. To receive benefits from this program, the veteran/service member must have:
Dependents must be between 16 and 23 years of age and living in Pennsylvania the previous five years before application. This program requires the dependent to demonstrate financial need and attend an in-state school.
The benefit of in-state tuition is available to all active service members, veterans, spouses, and dependents living in Pennsylvania. If you're not a resident but serving on active duty here in Pennsylvania, you still qualify for in-station tuition. To get in-state tuition, you'll need to use your federal GI Bill® benefits, though. This program offers a great deal of flexibility, allowing you to use funds for both traditional classroom-based courses and distance learning programs.
Support Programs for All Military Branches
On-the-Job Training and Apprenticeship Training
This is a joint program of the U.S. Department of Veterans Affairs and the Pennsylvania Department of Education. Under this program, service members can use federal GI Bill® benefits to participate in an approved on-the-job training program or apprenticeship through a local Pennsylvania employer.
On-the-job training programs typically lasts between six months and two years and provides the opportunity to learn a trade while still earning a decent wage. Apprenticeship programs usually last between two and five years, and you still earn full-time wages. State-approved apprenticeship programs here in Pennsylvania include carpenter, electrician, plumber, and corrections officer.
Priority Course Scheduling
All veterans and service members receive priority course scheduling when enrolling for college courses at community colleges and universities in Pennsylvania. Even if you delay in registering for courses, you can relax knowing that your military status will help ensure you get into the classes you need.
National Guard Education Benefits
Credentialing Assistance (CA)
Credentialing Assistance (CA) is a program that National Guard members can use to cover the cost of tuition, books, and exam fees for any of the 1600+ credentials on the Army COOL website. You can pursue any credential you want; it doesn't have to be related to your MOS. To receive benefits under this program, you must:
Officers and warrant officers don't have a service obligation for testing and recertification, though benefits are capped at $2,000 in the last year of service.
Keep in mind that all expenses under this program are paid before courses start, so be sure not to pay anything out-of-pocket because you won't be reimbursed.
Military Family Education Program (MFEP)
The Military Family Education Program (MFEP)¸also known as the Pennsylvania GI Bill®, is a new benefit program just started in 2019. MFEP gives children and spouses of Pennsylvania Army and Air National Guard members the opportunity to get a college education free of charge. The program covers the cost of tuition for full-time students attending Pennsylvania public colleges, up to $322 per credit and $20 per credit for technology fees. MFEP benefits are capped at 120 credits. Benefits of the program include:
If both parents are Guard members, dependents can get up to 10 years of benefits.
Education Assistance Program (EAP)
The Education Assistance Program (EAP) is like MFEP except that this program is just for you. The EAP covers 100% of college tuition for Army and Air National Guard members who meet these requirements:
To receive full-time EAP award benefits, you'll need to be enrolled in at least 12 credits per semester. The full-time award pays for tuition plus technology fees, covering the lesser of $239 per term or the annual tuition rate for full-time students at a Pennsylvania State System of Higher Education (PASSHE) institution (currently $4,097 per semester). The EAP award caps out at $342 per credit.
If you're a service member going to college part-time, you can still get EAP benefits. The award pays the cost of part-time tuition plus a maximum technology fee of $20 per credit, or the annual tuition rate per credit at PASSHE institutions, whichever is less. EAP benefits can't exceed $342 per credit and 11 credits per semester.
You can use EAP funding for a maximum of 10 full-time semesters or 120 part-time credits
Possible Station Assignments and Military Bases in Pennsylvania
If you're from Pennsylvania, it's possible that you'll be stationed here at some point. It's more likely, though, that you'll be stationed somewhere you've never been before. Being away from the comforts of home and on alert to deploy at a moment's notice isn't easy, but that's part of military life. If you've received PCS orders for Pennsylvania, don't worry – you've landed in one of the most military-friendly states in the nation. Not only do you get the benefit of in-state college tuition, there's also lots of recreation to experience on your downtime.
Carlisle is the second oldest military base in the nation, dating back to the 1750s. As the home of the Army War College, it offers a place for you to further your military education and really has everything on-base you could possibly need – a dental clinic, the Dunham U.S. Army Health Clinic, hotels, and a commissary. At the Carlisle Barracks Education Center, you'll have access to career counseling, testing services, and assistance signing up for state and federal military education benefits.
Tobyhanna provides logistical support for Command, Control, Communications, Cyber, Intelligence, Surveillance, and Reconnaissance (C5ISR) Systems. It is, in fact, the largest electronics maintenance facility in the nation. At Tobyhanna, you've got nearby access to a slew of recreational activities, including boating and fishing on Lake Wallenpaupack and hiking trails of the Delaware Water Gap National Recreation Area. If you're looking for big city life, both New York City and Philadelphia are just a short drive away.
The mission at Letterkenny focuses on repairing Air and Missile Defense systems and modernizing them to provide support in multi-domain operations. When not on duty, you'll have the opportunity to explore some of the highlights of Chambersburg, like concerts at Capitol Theatre Center, wine tasting at Tuscarora Mountain Winery, and amusement activities at Steel Key Escape.
The mission at DLA Susquehanna is to provide distribution support services to the Department of Defense. It is, in fact, the largest distribution processing facility in the nation and has lots of on-post and nearby amenities to offer, including a pool, golf course, fitness center, and health clinic.
There are two Naval Support Activity (NSA) bases in Pennsylvania, one in Mechanicsburg and one in Philadelphia. NSA Mechanicsburg provides operational support to base tenants, while NSA Philadelphia ensures secure shore infrastructure. Both bases have school liaison officers on-site to help you seek out educational benefit resources.
Fort Indiantown Gap is the Pennsylvania Army National Guard's headquarters and the second largest National Guard base in the nation. It operates under seven missions, including air support operations, coordination of air support to ground operations, and tactical weather operations. Nearby recreational activities include biking and jogging along the riverside at City Island, paddle boating on the Susquehanna River, and if you're into history touring the National Civil War Museum in Harrisburg.
Middletown houses the 193rd Special Operations Wing (SOW), a unit trained to execute highly specialized tactical operations in air mobility missions. The SOW works collectively with service members from Fort Indiantown Gap and State College to provide airborne and ground-based support to U.S. Special Operations Command. It's the only base in the United States that can provide aerial television and radio broadcasting capability using the EC-130J Commando Solo aircraft.
Home of the 122nd Air Support Operations Squadron, service members stationed here are trained in command-and-control operations as well as securing regional airspace to assist ground forces. Working closely with an Army Guard Division and two Army Guard Brigades, the 122nd functions as a liaison to Army commanders on the use of air power in combat missions. Things to do around State College include college football games at Beaver Stadium, ice hockey games at Pegula Ice Arena, touring exhibits at the Palmer Museum of Art, and wine tasting at Happy Valley Vineyard & Winery.
The mission of the 111th Attack Wing at Horsham is to provide close air support and quick strike capabilities with remotely piloted aircraft. If you're stationed here, you might enjoy biking and hiking the trails at Power Line Trail, visiting the Wings of Freedom Aviation Museum, or touring historic Graeme Park.
The primary mission of the 171st Air Refueling Wing at Pittsburgh ANG is in-flight refueling operations for U.S. and allied forces and assisting with medevac operations. Nearby off-base activities include scuba diving, kayaking, miniature golf, and hiking trails.
Military Friendly Colleges in Pennsylvania that Accept GI Bill® and Yellow Ribbon Program Benefits
Of the more-than 2,000 colleges and universities that participate in the Yellow Ribbon Program, only around 500 provide full funding and place no limits on the number of eligible students who can take advantage of it. These schools ensure that every eligible veteran who enrolls can count on full coverage of all tuition costs that exceed GI Bill® limits.
You'll be glad to know that a number of those military friendly colleges and universities are located right here in Pennsylvania:
Humanities
Communication film and theatre
Dance and movement studies
English
French
German
Jewish studies
Latin
Music
Philosophy
Religious studies
Spanish
World languages and cultures
Natural science division
Social science division
Interdivisional programs
Business College of Arts & Sciences
College of Professional Programs
Employer Partnership Programs
Graduate & Adult Education
Graduate Programs
Lake Erie Partnership
Leadership Programs
Online Programs
Reading Hospital School of Health Sciences
College of arts and sciences
College of global studies
College of health sciences
School of education
School of global business
Africana Studies
Anthropology
Arabic
Biochemistry and Molecular Biology
Biology
Chemistry
Child and Family Studies
Classical and Near Eastern Archaeology
Comparative Literature
Computer Science
Creative Writing
Dance
Data Science
East Asian Languages and Cultures
Economics
Education
Environmental Studies
Film Studies
French and Francophone Studies
Gender and Sexuality Studies
Geology
German and German Studies
Greek, Latin, and Classical Studies
Growth and Structure of Cities
Health Studies
Hebrew and Judaic Studies
History
History of Art
International Studies
Latin American, Iberian, and Latina/o Studies
Linguistics
Literatures in English
Mathematics
Middle Eastern Studies
Museum Studies
Neuroscience
Peace, Conflict, and Social Justice Studies
Philosophy
Physics
Political Science
Psychology
Romance Languages
Russian
Sociology
Spanish
Theater
Transnational Italian Studies
Bucks County Community College
Arts and communication
Business and innovation
Health sciences
Kinesiology and sports studies
Language and literature
STEM
Social and behavioral sciences
Cairn University Langhorne
Liberal arts and sciences
Counseling
Business
School of Health Sciences
Falk School of Sustainability & Environment
School of Arts Science & Business
School of Continuing and Professional Studies
Delaware Valley University
School of agriculture and environmental sciences
School of business and humanities
School of life and physical sciences
School of graduate and professional studies
Philadelphia / Ft Washington, PA
Technology
Engineering
IT and Networking
Network Systems Administration
Business
Healthcare
Business
Computer Information Systems
Healthcare Administration
Accounting
Liberal Arts
Media Arts
Medical Billing and Coding
Business Essentials
Cloud Computing
MBA
Accounting
Project Management
Technology
Business
Healthcare
Public Administration
Human Resource Management
Human Resources Management
Project Management
Healthcare
CPA Preparation
Big Data and Analytics
Entrepreneurship
Global Supply Chain Management
Africana Studies
American Studies
Anthropology
Arabic
Archaeology
Art & Art History
Astronomy
Central Pennsylvania Youth Ballet Certificate
Biochemistry & Molecular Biology
Biology
Center For Sustainability Education
Chemistry
Chinese
Classical Studies
Community Studies
Computer Science
Creative Writing
Dance
Dance & Music
Data Analytics
Earth Sciences
East Asian Studies
Economics
Educational Studies
Engineering (3-2)
English
Environmental Studies & Environmental Science
Ethics
Film & Media Studies
First-Year Seminar
Food Studies
French & Francophone Studies
German
Global Mosaics
Greek
Health Studies
Hebrew
History
Humanities
Interdisciplinary Studies
International Business & Management
International Studies
Internships
Italian & Italian Studies
Japanese
Journalism
Judaic Studies
Latin
Latin American Latinx & Caribbean Studies
Law (3-3)
Law & Policy
Mathematics
Medieval & Early Modern Studies
Middle East Studies
Military Science & ROTC
Music
Neuroscience
Philosophy
Physics & Astronomy
Political Science
Portuguese
Portuguese & Brazilian Studies
Pre-Business Management
Pre-Engineering
Pre-Health
Pre-Law
Psychology
Quantitative Economics
Religion
Russian
Science Technology & Culture
Security Studies
Self-Developed Sexuality Studies
Social Innovation & Entrepreneurship
Sociology
Spanish & Portuguese Studies
Sustainability
Theatre & Dance
Women's Gender & Sexuality Studies
Writing Program
Creative programs
Beauty and wellness programs
College of Arts and Sciences
School of Biomedical Engineering Science and Health Systems
Bennett S. LeBow College of Business
School of Economics
College of Computing & Informatics
School of Education
College of Engineering
Charles D. Close School of Entrepreneurship
Graduate College
Pennoni Honors College
Thomas R. Kline School of Law
Antoinette Westphal College of Media Arts & Design
College of Medicine
MD Program
Graduate School of Biomedical Sciences and Professional Studies
College of Nursing and Health Professions
Goodwin College of Professional Studies
Dornsife School of Public Health
School of Education
Rangos School of Health Sciences
Palumbo-Donahue School of Business
Bayer School of Natural and Environmental Sciences
School of Law
School of Pharmacy
McAnulty College and Graduate School of Liberal Arts
School of Music
School of Nursing
College of Arts & Humanities
College of Business & Leadership
College of Education & Behavioral Sciences
College of Health and Sciences
Templeton Honors College
Palmer Theological Seminary & College
Esperanza College
School of arts and sciences
School of business and education
Frances M. Maguire school of nursing and health professions
Harrisburg Area Community College
Addiction and Recovery Services
Administrative Office Management
Architecture
Automotive Technology
Building Construction Management
Business Management
Business
Computer Information Systems
Computer Networking Tech
Culinary Arts
CVT-Invasive Cardiovascular Technology
CVT-Cardiac Sonography
Dental Hygiene
Diagnostic Medical Sonography
Early Care and Education
Electronic Engineering Technology
Electrical Technology
Fire Science Technology
Geospatial Technology
Gerontology
Graphic Design
Health Science
Health Care Management
Heating Ventilation Air Conditioning/Refrigeration (HVAC/R)
Hospitality Management
Human Services
Mechanical Engineering Technology
Mechatronics
Medical Laboratory Technician
Music Business
Nanofabrication Manufacturing
Nursing
Paralegal Studies
Photography
Police Science
Radiologic Technology
Respiratory Therapist
Surgical Technology
Radiology Informatics
Structural Engineering Technology
Industrial Technology
Theatre
Web Development and Design
Wellness and Health Promotion
Art
Biology
Business Administration
Chemistry
Communication
Computer Information Security
Criminal Justice
Pre-Health Professions
Early Childhood –Elementary Education
Engineering
English
Environmental Science
Liberal Arts
Mathematics-Computer Science
Mathematics
Exercise Science
Physical Science
Political Science
Psychology
Social Sciences
Social Services
College of Graduate Studies
College of Undergraduate Studies
College of Lifelong Learning
Kutztown University of Pennsylvania
College of Business
College of Education
College of Liberal Arts and Sciences
College of Visual and Performing Arts
Office of Graduate Studies
Design division
Education and nursing division
Humanities division
Management division
Natural and behavioral sciences division
Interdisciplinary studies
Business/CIS Division
Humanities Division
School of Hospitality Division
Social Sciences Division
Mathematics and Science Division
Division of Health Sciences
Petroleum and Natural Gas Program
Lancaster / Philadelphia, PA
Arts & Sciences
Bible & Theology
Business Administration
Church & Ministry Leadership
Communication & Media Arts
Counseling & Social Work
Education
Health & Physical Education
Music Worship & Performing Arts
Le Cordon Bleu College of Culinary Arts
Accounting
Business administration
Criminal justice
Education
Healthcare management
IT
College of Arts and Sciences
College of Business
College of Education
College of Health
P.C. Rossin College of Engineering and Applied Science
Lincoln Technical Institute
Accounting
Actuarial Science
American Politics
American Studies
Animation – 2D
Anthropology
Archaeology
Art
Art History
Astronomy
Astrophysics
Biochemistry
Biology
Business Administration
Chemistry
Classical Studies
Comparative Literature
Computational Science
Computer Science
Corporate Communication
Creative Writing
Criminal Justice
Criminology
Domestic Public Policy
Economics
Education
Energy Studies
Engineering Physics
English Literature
Entrepreneurship
Environmental Science
Film & Video Arts
Film Studies
Financial Analysis
French
Gender Sexuality and Women's Studies
German
Health Professions
History
Human Services
International Public Policy
International Studies
Languages
Latin American Studies
Legal Studies
Mathematics
Medieval Studies
Multiculturalism
Music
Neuroscience
Philosophy
Photography
Physics
Political Science
Pre-Professional Programs
Psychology
Religion
Social & Economic Justice
Sociology
Spanish
Theatre
World Politics
Writing
Clinical Laboratory Science Certification with Multiple Hospitals
Engineering 3-2 with University of Binghamton
MBA 4-1 Program with Rochester Institute of Technology
Anthropology/Archaeology
Applied Forensic Sciences
Applied Sociology/Social Work
Art
Biology
Business
Chemistry
Communication
Computing & Info Science
Criminal Justice
Dance
Education
English
Fashion Merchandising
Geology
Health Care Science
History
Hospitality Management
Intelligence Studies
Interior Architecture & Design
Mathematics
Military Science
Music
Nursing RN-BSN
Philosophy
Physics
Political Science
Psychology
Public Health
REACH – Core Curriculum
Religious Studies
Sports Medicine
World Language and Cultures
School of arts and sciences
School of business
School of education and human services
School of nursing and health sciences
Automotive Technology
Collision Repair
Electrician Training
Heating, Ventilation, Air Conditioning & Refrigeration
Mazda Automotive Program
Medical Assistant Training
Pharmacy Technician Training
Plumbing & Heating Technology
Welding
Pittsburgh Career Institute
Dental assistant
Diagnostic medical sonography
Medical assistant
Respiratory therapy
Surgical technology
Veterinary technology
Pittsburgh Technical College