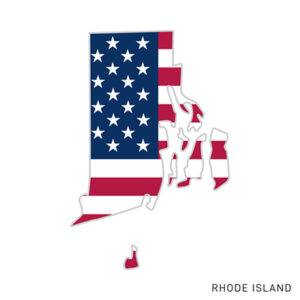 Rhode Island may not be a big state, but it has a big military history with a legacy of sacrifice and commitment to service. The state's military history goes back to the 1630s when it established its first militia – the trainee band. Years later, on the brink of the Revolutionary War, the Rhode Island Militia offered up its response to parliament's oppressive acts upon the colonies – it sank the British HMS Liberty off the cost of Newport and set fire to the British HMS Gaspee in Narragansett Bay. Ultimately, though, the cost of freedom was high – more than 20 Rhode Island militias and 23,000 troops would fight in the Revolutionary War; nearly 2,000 Rhode Islanders would lay down their lives.
Today, we're centuries removed from war in our ports, and living in a time when the likelihood of an overseas deployment seems unlikely. This opens a door of opportunity for veterans and service members to take full advantage of some well-earned military benefits – namely access to a college education.
<!- mfunc feat_school ->
Featured Programs:
Sponsored School(s)
<!- /mfunc feat_school ->
Rhode Island Office of Veterans Services (OVS) Military Education Benefits
There's more to military education benefits that just federal programs like the GI Bill® and the Yellow Ribbon program. In Rhode Island, the Office of Veterans Services (OVS) offers a slew of financial assistance programs that you can use to fund your college education. The OVS partners with local and regional organizations to improve the quality of life for veterans, coordinate military education benefits, and ensure access to its veterans' support programs.
Here's a look at the educational benefits available to you:
Rhode Island's Tuition-Based Assistance Programs
The Disabled Veterans Tuition Waiver provides a complete tuition waiver for disabled veterans with 10% to 100% service-related disability. To receive this benefit, you must:
If you're a veteran or active service member, you can get in-state tuition rates at the University of Rhode Island in South Kingstown, Community College of Rhode Island in Warwick, and Rhode Island College in Providence. You don't have to be a state resident, but you do have to attend one of the above colleges. And, if you've served at least 30 days' service, your spouse and dependents can get this benefit, too. If you've been injured while on active duty and haven't yet completed 30 days' service, don't worry – you're still able to get this benefit.
Education Benefits for National Guard Members
The Rhode Island National Guard State Tuition Assistance Program (STAP) offers a complete tuition waiver for National Guard members attending public colleges or universities in Rhode Island. STAP pays for up to five classes per semester, though it doesn't cover the cost of textbooks. You can also use STAP benefits in conjunction with federal VA programs, like the GI Bill®. To get STAP benefits, you must:
The Rhode Island National Guard State Tuition Exemption Program (STEP) offers one tuition-free summer semester course to Army and Air National Guard members. STEP pays for a maximum of two courses per year, but you'll receive four free courses per enlistment and can get four more for every year you extend your enlistment. To get this benefit, you must be working toward a degree or certificate program at the University of Rhode Island, Community College of Rhode Island, or Rhode Island College.
Support Programs for All Service Members
The Warrior Scholar Project is a college preparatory program that helps veterans and service members transition from military service to academic life. It offers 1-week and 2-week preparatory courses in the humanities, STEM, and business/entrepreneurship and is designed to include lectures, tutoring, and research projects. If you're an active-duty service member, a veteran, or a reserve member, you can participate in the Warrior Scholar Project. However, if you've already earned a bachelor's degree, you aren't eligible for this program.
The Credentialing Assistance (CA) program allows you to use your military training as leverage in obtaining a credential or license that will help you be more competitive in the civilian job market. The cost of certification and licensing exams is completely covered for all certifications listed on the Army COOL website.
For Military Spouses and Dependents
In Rhode Island, free college tuition is awarded to surviving spouses and children of National Guard members who die while on active duty. College tuition is 100% paid for, though the cost of textbooks isn't covered. Benefits can be used for up to four years, and children must be between the ages of 16 and 21 to receive benefits.
The Rhode Island Interstate Compact on Educational Opportunity for Military Children (MIC3) is a compact program with other states to help ensure a seamless academic transition for military children. Because frequent moves and deployments create barriers to educational success for military children, the MIC3 program aims to reduce that burden by facilitating school enrollment and transfer of records, coordinating schedules to meet attendance requirements, and creating a flexible partnership between educational systems and parents.
Possible Station Assignments and Military Bases in Rhode Island
If you're from Rhode Island, it's likely that you'll eventually end up stationed here at some point. However, it's more likely that you'll be sent somewhere you've never been before. Of course, it's not easy being away from home and family, but that's part of military service. No matter if this is your first, second, or last duty assignment, if you've received PCS orders for Rhode Island, you've landed in a state with much to offer.
Here's a look at the bases you might be stationed at here in Rhode Island:
In Rhode Island, there are two U.S. Coast Guard bases, both along Narragansett Bay – Station Castle Hill in Newport and Station Point Judith in Narragansett. If you're stationed at Newport, be sure to drive the 10-mile winding coastline of Ocean Drive, take a trolley tour through historic Newport, or go for a wine tasting at the 60-acre Newport Vineyard. Narragansett is equally captivating with the tranquility of Point Judith Lighthouse, the thrill of hiking Black Point, and the sandy beaches of Narragansett Beach.
NAVSTA is a large base that spans the cities of Newport and Middletown. It's known as the U.S. Navy's first recruit training station and continues to be a premier training site today. Here, you'll have plenty of opportunity to pursue additional education at the U.S. Naval War College, where you can pursue a master's degree through distance education.
North Smithfield is home of the 282nd Combat Communications Squadron, a unit trained in the use of combat communications to maintain strategic emergency communications at any time anywhere. And, when you're not on duty, there's plenty to do around North Smithfield. Be sure to check out the hiking trails of Blackstone River & Canal State Park, the historic Nine Men's Misery monument in Cumberland, and take the Providence Mob Tour through the Federal Hill neighborhood.
Quonset ANG is home to the 143rd Airlift Wing and the 102nd Network Warfare Squadron. The mission of these units is strategic air mobility, maintaining capability to operate from any location, and making tactical equipment drops into hostile areas. If you're stationed here, you'll have the chance to explore some of the highlights of North Kingstown, like Smith's Castle, the Gilbert Stuart Museum, and Gooseneck Vineyards.
Military Friendly Colleges in Rhode Island that Accept GI Bill® and Yellow Ribbon Program Benefits
Of the more-than 2,000 colleges and universities that participate in the Yellow Ribbon Program, only around 500 provide full funding and place no limits on the number of eligible students who can take advantage of it. These schools ensure that every eligible veteran who enrolls can count on full coverage of all tuition costs that exceed GI Bill® limits.
You'll be glad to know that a number of those military friendly colleges and universities are located right here in Rhode Island:
The College, School of Engineering
School of Professional Studies
School of Public Health
Warren Alpert Medical School
College of Arts & Sciences
College of Business
College of Food Innovation & Technology
College of Engineering & Design
College of Health & Wellness
College of Hospitality Management
Online
Business
Criminal justice
Culinary management
Health science
Hospitality
HR management
Liberal studies
Roger Williams University