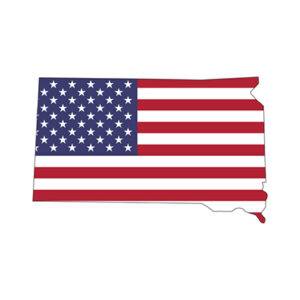 South Dakota's military history goes back to a time long before President Buchanan established the Dakota Territory. When the Civil War began, though, the Army was needed to fight on a broader front and was forced to withdraw from its garrisons at Fort Pierre and Fort Randall. To protect the garrisons from attack, the governor called upon the South Dakota citizens to assemble a volunteer militia – and the response was overwhelming. In fact, it took just one month to assemble enough men to create the first Dakota Territory Militia – what we now know today as the South Dakota National Guard.
<!- mfunc feat_school ->
Featured Programs:
Sponsored School(s)
<!- /mfunc feat_school ->
Today, we're far removed from frontier battles and foreign wars, and living at a time when the threat of an overseas deployment seems less likely. This provides an opportunity for veterans and service members to use those hard-earned military benefits – chief among them, is access to a free college education.
South Dakota Department of Veterans Affairs Military Education Benefits
Federal programs like the GI Bill® and the Yellow Ribbon program aren't the only support programs that can help service members and veterans get a college education. In fact, you have access to a bunch of military education benefits through the South Dakota Department of Veterans Affairs (SDDVA). And, you're not the only one eligible for benefits; some of these programs are available to your spouse and children, too.
Here's a look at the military education benefits in South Dakota:
Free Tuition for Veterans
If you're a veteran of the South Dakota military, you're eligible for free undergraduate college tuition at all public colleges, universities, and technical schools in South Dakota. This only applies, however, if you're not eligible for federal GI Bill® benefits. The way it works is you get one month of free tuition for every month of service you gave, up to a maximum of four academic years. To get free tuition, you must:
If you're a non-resident veteran or service member stationed in South Dakota, you have resident status for tuition purposes. This way you get in-state tuition rates at all public colleges and universities in South Dakota. Your dependents also qualify for in-state tuition.
The South Dakota Department of Veterans Affairs also provides free tuition for children of veterans who die during service. This benefit is available at all public colleges and universities in South Dakota. To get this benefit, the deceased parent must have been a state resident for at least six months before going into the service, and dependent children must meet the following:
There's also free tuition for dependents of POWs and MIAs at all South Dakota public colleges and universities. Both children and spouses of POWs and/or MIAs are eligible for this benefit. It covers full tuition and all fees but only pays if federal VA benefits are unavailable.
For National Guard Members
All South Dakota National Guard (SDNG) members receive reduced tuition at state-sponsored colleges and universities. The program provides SDNG members with a 50% reduction in college tuition for both undergraduate and graduate programs. If you're in an undergraduate program, you get reduced tuition on up to 128 credits and up to 32 credits for graduate programs or one vocational program of study. If you're getting federal VA education benefits, that's okay; you're still eligible for reduced tuition. To get this benefit, you must:
There's also free tuition to children or spouses of South Dakota National Guard members disabled or deceased in the line of duty – this program offers free tuition at all South Dakota public universities and technical schools to children and spouses of disabled guard members or those killed in action. Eligibility requirements include:
In South Dakota, veterans of foreign wars who volunteered or were drafted before completing high school can get an honorary high school diploma. If you're a veteran who served between December 7, 1941 and September 2, 1945; June 25, 1950 and July 31, 1953; or February 28, 1961 and May 7, 1975; you are entitled to an honorary high school diploma.
South Dakota Veterans Upward Bound Program (VUB) – this is an income-based program that helps veterans improve foundational education skills in preparation for college-level courses and/or technical school. VUB aids in the following areas:
All academic tuition costs are covered, and supplies are provided for free. The VUB program is only available at the South Dakota School of Mines and Technology in Rapid City, the University Center in Rapid City (including Black Hills State University and National American University), and the Western Dakota Technical Institute in Rapid City. Some courses are offered online, though.
VUB eligibility requirements include:
South Dakota Interstate Compact on Educational Opportunity for Military Children (MIC3) – this program supports military families by removing barriers to educational success which occur due frequent moves and changes of station. The South Dakota MIC3 program offers benefits like ensuring seamless transfer of records, creating working partnerships between educational systems and parents, and streamlining educational processes to ensure on-time graduation.
Possible Station Assignments and Military Bases in South Dakota
If you're from South Dakota, you'll probably end up stationed here at some point. It's more likely, though, that you'll receive PCS orders for somewhere you've never been. It's challenging for service members to be away from home and ready to deploy at a moment's notice, but that's all part of military service. No matter which duty assignment you're on, South Dakota is an amazing place to be stationed.
Here's a look at the bases you could be stationed at:
If you're stationed at Ellsworth AFB, you'll be part of the 28th Bomb Wing under the Air Force Global Strike Command. What's unique about Ellsworth AFB is that it's one of just two B-1B bases in the entire world. It's also the largest employer in its geographic area. Ellsworth AFB partners with local colleges to offer courses on base to help meet the educational needs of its service members. So, if you're stationed here, you'll have easy access to college courses at the base education center at the Rushmore Center on-post.
The South Dakota Air National Guard (SDANG) is home to the 114th Fighter Wing and is headquartered at Joe Foss Field in Sioux Falls. The 114th's mission is to secure the homeland and provide combat-ready units and has successfully done so on missions in Turkey, Kuwait, and Saudi Arabia. If you end up stationed in Sioux Falls, be sure to check out recreation in the area like Falls Park, Great Plains Zoo, and the sacred USS South Dakota Battleship Memorial.
Military Friendly Colleges in South Dakota that Accept GI Bill® and Yellow Ribbon Program Benefits
Of the more-than 2,000 colleges and universities that participate in the Yellow Ribbon Program, only around 500 provide full funding and place no limits on the number of eligible students who can take advantage of it. These schools ensure that every eligible veteran who enrolls can count on full coverage of all tuition costs that exceed GI Bill® limits.
You'll be glad to know that a number of those military friendly colleges and universities are located right here in South Dakota:
There are no listings in South Dakota at this time. Check back often for updated schools in South Dakota.