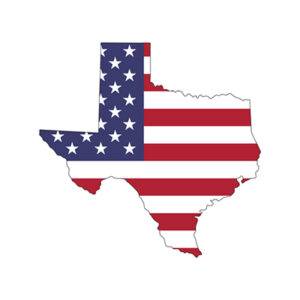 Support of military service members and families, legacy of sacrifice, and love of freedom make Texas a stronghold for American pride. And, while it's a state known for many things, perhaps it's best known for its infamous and historic battle at the Alamo – the 13-day fight for independence from Mexico. Outmanned and outgunned, a group of volunteer Texans hunkered down at the Alamo and took siege from Mexican forces for 13 days. Commanded by legendary generals and historic fighters like Davy Crockett, the Texans were able to hold and defend their position. The historic victory at the Alamo has since become a symbol of Texas' strength and resiliency and continues to be a sacred event in Texas history.
<!- mfunc feat_school ->
Featured Programs:
Sponsored School(s)
<!- /mfunc feat_school ->
Today, we're far-removed from the thought of frontier battles or even foreign war deployments, so there's no better time for Texas service members and recently discharged veterans to seize this opportunity and capitalize on the American dream, by using well-earned military education benefits to get a college education.
Texas Veterans Commission (TVC) Military Education Benefits
Military education benefits in Texas offer even more than federal programs like the GI Bill® and the Yellow Ribbon program. Whether you're a veteran or active service member, or have dependents, the Texas Veterans Commission (TVC) can help connect you to college funding. The TVC has long been an advocate for military-first support programs and continues to coordinate programs which improve the quality of life for Texas veterans and military families.
The TVC is divided into eight regions – Panhandle, West Texas, Alamo, South Texas, Gulf Coast, Central Texas, East Texas, North Texas – and has offices in each region. The Commission manages a total of eight supportive program areas, including veterans' education, and works closely with federal, state, and local government and private organizations to ensure you have easy access to its programs.
Here's a closer look at the state-level military education benefits you're eligible for in Texas:
Tuition-Based Programs
The Hazlewood Act gives veterans, spouses, and dependents a tuition exemption for up to 150 credit hours when attending Texas public colleges and universities. While this program covers tuition, it doesn't pay for things like housing or books. Requirements for veterans to receive this benefit include:
Spouses and dependents of deceased/disabled service members can also get benefits under the Hazlewood Act. Requirements include:
Under this program, veterans can also transfer unused hours to child dependents – this is called the Legacy Act. To transfer hours, the dependent must:
If the delegated dependent doesn't use the college hours, you can reassign and transfer them to another child; though, Legacy benefits can only be used by one child at a time.
On-the-Job Training Programs
The Texas Veterans' Commission (TVC) also coordinates an On-the-Job Training (OJT) program to help veterans learn a trade or skill. The TVC works directly with Texas employers to develop a training program outline which gets you into an entry-level position with the employer. OJT programs must follow these regulations:
National Guard Education Assistance Programs
Texas National Guard service members are eligible for the State Tuition Assistance (TA) program through the Texas Military Department. With this program, you can continue active service and attend college full or part-time. Requirements include:
If you're enrolled in an undergraduate degree program, you'll receive up to $1,000 for tuition and fees each semester, but you can also apply for additional funding if tuition exceeds that amount. The additional funding pays for up to 12 credit hours of tuition, not exceeding $,4500. The most that the TA program will pay is $2,250 per semester for up to 5 years, or 10 academic semesters. If you're thinking about going to a private college, it's important to know that funding is calculated a little differently and is not consistently the same – on average, undergraduates get up to $1,800 in tuition and graduate students $2,000.
The great thing about the State TA program is that you can use it and still get federal GI Bill® benefits. And, if you're in the Early Commissioning Program or enrolled in a STEM degree, you'll get priority funding.
Army Education Assistance Programs
If you're an Army service member or veteran, you have access to Army Credentialing Assistance (CA), a program that funds training programs for academic or professional certification credentials. There are a total of 1600 credentials you can choose from the Army COOL database. To qualify, simply meet the following criteria:
If you use this program, you'll receive up to $4,000 per year for a new credential or recertification, and it'll covers things like classroom and online learning, textbooks, supplies, and exam fees. What's nice about the CA program is that it can be used for any credential in the database and doesn't have to be related to your MSO. Aviation-related credentials, though, are subject to a maximum reimbursement of $1,000 per year. Like other programs here in Texas, you can combine federal tuition assistance with the CA program.
Possible Station Assignments and Military Bases in Texas
Whether you're from Texas or another state, it's possible you'll get PCS orders to be stationed here at some point. Being away from home and ready to deploy at a moment's notice isn't easy, but it's part of military life. And, whether this is your first duty assignment or your last, Texas is an amazing place to be stationed. And, if you decide to stay and live here, you'll be able to take advantage of some of Texas great veterans' programs.
There are 15 active-duty military installations throughout Texas, with all branches represented except the Marines and Coast Guard. Here you'll find listed all potential military base assignments.
Dyess AFB houses the 7th Bomb Wing and trains airmen to provide combat-ready air power. Local to Dyess AFB are multiple golf courses, the Abilene Zoo, and the 12th Armored Division Museum. And, for those who enjoy spirits, there's the Winery at Willow Creek and the Pappy Slokum Brewing Co. where specialty brews are made.
Goodfellow AFB is known for its training in intelligence and reconnaissance missions. And, if you're stationed here, you'll also serve the local community by providing HAZMAT response assistance. Goodfellow AFB also works closely with nearby military-friendly colleges to create educational opportunities you can take advantage of while stationed here.
Laughlin AFB is where the military's best pilots are created, and flying wings are earned. Laughlin's nearby amenities include pools and water slides at Moore Park; hiking, camping, and boating at Amistad National Recreation Area; and a slew of golf courses and local museums. Laughlin is another base that works closely with nearby colleges to promote educational opportunities for its airmen.
Sheppard AFB is unique because it's the largest Air Education and Training Command (AETC) base in the United States. It's also the only AFB with specialized flight training and is the largest employer of surrounding Wichita, Archer, and Clay counties.
The CCAD functions primarily as a repair unit for Army aviation components. It maintains close partnerships with local universities to provide enhanced learning and on-the-job training for its military personnel. The CCAD has everything you need on base – including adult education centers, chapels, restaurants, and even veterinary services.
Fort Bliss is home to five major training centers where service members train and mobilize for joint military and civilian ground operations. If you're stationed here, you'll enjoy exploring El Paso's recreational parks and lakes, on-base arts and crafts classes, or you can take in a bit of history at the Old Ironsides Museum.
Fort Hood trains heavy forces and is the nation's only installation able to station and train two armored divisions. Fort Hood leadership works closely with the local community and maintains strong partnerships with military-friendly colleges in the area to provide quality education to its service members.
Service members stationed at RRAD are trained to provide ground combat and tactical systems operations. This massive 15,000-acre base is located over the borders of Texas and Arkansas and has no shortage of on-base amenities. Nearby, you can go biking at Bringle Lake Park East, tour the Discovery Place Interactive Museum, and thrift around at the huge flea market at Owls Nest Texarkana.
AFC is headquartered in Austin and is the Army's newest command. The Command currently has partnerships with the University of Texas Systems to help support the AFC's mission and coordinate educational programs for service members.
The Naval Air Station at Corpus Christi is the Navy's premier pilot training facility and turns out about 600 pilots every year. Surrounded by water on three sides, there's plenty of outdoor activities like kayaking, white water rafting, camping, and hiking, to enjoy.
The Naval Air Station Joint Reserve Base in Fort Worth was the first joint base in the United States. Today, it trains aviation and ground support units for mobilization anywhere in the world. If you're stationed here, you can use your military education benefits at any of the three college campuses on base.
The Naval Air Station at Kingsville trains more than half of jet/strike pilots for both the Navy and Marine Corps. The on-base Navy Education Center can assist you with college prep testing and connect you to resources for military-friendly colleges in the Kingsville area.
Ellington is a joint base of the Texas Air and Army National Guard, Army Reserve, Marine Corps Reserve, and Navy. These units conduct civilian and military flight operations and reconnaissance missions, as well as maintain air sovereignty. If stationed here, you can take in a ballgame at Minute Maid Park, explore all 50 exhibitions halls of the Houston Museum of Natural Science, experience the nation's space history at Space Center Houston, or take a leisurely stroll through the Houston Arboretum & Nature Center.
Joint Base San Antonio collectively has four locations – Fort Sam Houston, Lackland AFB, Randolph AFB, and Camp Bullis. JBSA has Education and Training services on-base to help service members with military education benefits and tuition assistance. Nearby amenities include Natural Bridge Caverns complete with gem mining and zip lines, marine life adventures at SeaWorld San Antonio, and roller coasters and live entertainment at Six Flags.
Military Friendly Colleges in Texas that Accept GI Bill® and Yellow Ribbon Program Benefits
Of the more-than 2,000 colleges and universities that participate in the Yellow Ribbon Program, only around 500 provide full funding and place no limits on the number of eligible students who can take advantage of it. These schools ensure that every eligible veteran who enrolls can count on full coverage of all tuition costs that exceed GI Bill® limits.
You'll be glad to know that a number of those military friendly colleges and universities are located right here in Texas:
Abilene Christian University
Arts and Sciences
Biblical Studies
Business Administration
Education and Human Services
Nursing
ACU Online
Honors College
Study Abroad
College of Arts & Sciences
Diana R. Garland School of Social Work
George W. Truett Theological Seminary
Graduate School
Hankamer School of Business
Honors College
Law School
Louise Herrington School of Nursing
School of Music
Robbins College of Health and Human Sciences
School of Education
School of Engineering & Computer Science
Accounting
Art (Visual)
Biblical Studies and Ministries
Biology
Business Administration
Business with Sales Management Specialization
Business with Supply Chain Management Specialization
Chemistry
Classical Education
Computer Information Systems
Computer Science
Creative Writing
Criminal Justice
Dance
Digital Media
Elementary Education
Engineering (Dual Degree)
English
Film Production
Global Mathematics
Global Psychology
Graphic Design
Health Administration
History
Intercultural Studies
Interdisciplinary Studies
International Studies
Leadership and Coaching
Mathematics
Mathematics with Actuarial Science Specialization
Music
Nursing: BSN / RN to BSN
Political Science
Psychology
Public Relations
Social Work
Sports Management
Sports Medicine and Exercise Science
Theatre
Tradigital
Pre-Professional Programs
Associate of Arts
Associate of Arts in Biblical Studies
Associate of Arts in Business
Bachelor of Arts in Applied Psychology
Christian Ministries Concentration
Criminal Justice Concentration
Human Services Concentration
Bachelor of Arts in Biblical Studies
Human Services Concentration
Bachelor of Arts in Human Services
Christian Ministries Concentration
Criminal Justice Concentration
Bachelor of Arts in Interdisciplinary Studies
Bachelor of Business Administration
IT Management for Business Leaders Concentration
Bachelor of Science in Accounting
Bachelor of Science in Hospitality Management
Bachelor of Science in Management
Criminal Justice Concentration
IT Management for Business Leaders Concentration
Bachelor of Science in Nursing – RN to BSN
Bachelor of Health Administration
Certificate in Accounting
Certificate in Biblical Studies
Graduate Certificate in Finance
Graduate Certificate in Health Administration
Graduate Certificate in Human Resources
Graduate Certificate in Leadership
Graduate Certificate in Public Administration
Graduate Certificate in Sports Administration
Doctor of Business Administration
Doctor of Education in Educational Leadership
Education Specialist Degree in Educational Leadership
Entrepreneurial MBA
Master of Arts in Biblical and Theological Studies
Master of Arts in Teaching
Master of Business Administration
Finance Concentration
Health Administration Concentration
Human Resources Concentration
Leadership Concentration
Project Management Concentration
Public Administration Concentration
Sports Administration Concentration
Master of Education – Curriculum and Instruction
Educational Technology
Master of Education in Reading Literacy
Master of Education
School Leadership and Supervision
Master of Health Administration
Master of Public Administration
Finance Concentration
Human Resources Concentration
Master of Science in Information Technology Management
Master of Science in Leadership
Human Resources Concentration
Ministry Concentration
Public Administration Concentration
Master of Sports Administration
Mississippi Teacher Certification
Online High Scholars Dual Credit for high school students
Arts and Humanities and Media
Business and Business Technology
Construction Manufacturing and Transportation
Health Care
Public Service
Science Technology Engineering or Math (STEM)
Houston / Irving / Pearland / San Antonio, TX
College of Health Professions
Business Administration
Computer & Mathematical Sciences
Education
History, Philosophy, Political Science & Criminal Justice
Language & Communication Studies
Nursing
Physical and Biological Sciences
Psychology, Sociology & Human Services
Visual Arts & Music
Diagnostic Programs
Cardiovascular Sonography
Diagnostic Medical Sonography
Polysomnographic Technology
Dental Programs
Nursing Programs
Allied Health Programs
Medical Assistant
Medical Office Administration
Patient Care Programs
Respiratory Therapy
Surgical Technology
College of Business & Communication
College of Education
College of Health Sciences
School of Ministry
School of Fine Arts
School of Humanities and Social Sciences
School of Natural and Applied Sciences
Culinary Institute of America
Culinary Arts
Baking and Pastry Arts
Hospitality Management
Food Business
Wine and Beverage Management
Food Studies and Sustainability
Culinary Science
Dallas Baptist University
Dallas / Hurst / Plano, TX
College of Business
Mary Crowley College of Christian Faith
Dorothy Bush College of Education
College of Fine Arts
College of Humanities & Social Sciences
College of Natural Sciences & Mathematics
Gary Cook School of Leadership
Graduate School of Ministry
Dallas Theological Seminary
Bible exposition
Counseling
Ministry
Philosophy
Educational ministries and leadership
Media arts and worship
Ministry formation
New testament studies
Old testament studies
Pastoral ministries
Spiritual formation
Theological studies
Missiology and intercultural ministries
San Antonio / Austin / Irving, TX
Technology
Engineering
IT and Networking
Network Systems Administration
Business
Healthcare
Business
Computer Information Systems
Healthcare Administration
Accounting
Liberal Arts
Media Arts
Medical Billing and Coding
Business Essentials
Cloud Computing
MBA
Accounting
Project Management
Technology
Business
Healthcare
Public Administration
Human Resource Management
Human Resources Management
Project Management
Healthcare
CPA Preparation
Big Data and Analytics
Entrepreneurship
Global Supply Chain Management
Houston Baptist University
Archie W. Dunham College of Business
College of Arts and Humanities
College of Education & Behavioral Sciences
College of Science & Engineering
School of Christian Thought
Houston Theological Seminary
School of Fine Arts
School of Nursing & Allied Health
The Honors College
College of Arts and Sciences
College of Business
College of Education and Human Development
College of Engineering
College of Fine Arts and Communication
Department of Art
Department of Biology
Walter F. and Virginia Johnson School of Business
Department of Chemistry and Biochemistry
Department of Computer Science
Department of Curriculum and Instruction (education)
Department of English
Department of History
Department of Human Health Science
Department of Kinesiology and Health Fitness
Department of Mathematics
Department of Music
Department of Physics
Department of Political Science
Department of Psychology
Department of Religion and Philosophy
Department of Sociology and Criminology
Department of Spanish Studies
Department of Sustainability and Renewable Resources
Department of Theatre
Patty Hanks Shelton School of Nursing
Doctor of Chiropractic
Business & Technology
Health Sciences
Continuing Education
Southern Methodist University
Cox School of Business
Dedman College of Humanities and Sciences
Dedman School of Law
Lyle School of Engineering
Meadows School of the Arts
Moody School of Graduate and Advanced Studies
Perkins School of Theology
Simmons School of Education and Human Development
The Guildhall
Southwestern Assemblies of God University
College of Bible & Church Ministries
College of Business & Education
College of Music & Communication Arts
Cedar Hill / Irving / Houston (Katy) / Austin / Houston (Northwest), TX
Associate in Arts in Accounting
Associate in Arts in Acquisition and Contract Management
Associate in Arts in Business Administration
Associate in Arts in Information Technology
Associate in Arts in Marketing
Bachelor of Applied Science in Management
Bachelor of Business Administration
Bachelor of Science in Accounting
Bachelor of Science in Criminal Justice
Bachelor of Science in Information Technology
Certificate of Education in Corporate Learning
Certificate of Education in Educational Administration
Diploma in Acquisition Contract Management
Graduate Certificate in Digital Entrepreneurship
Graduate Certificate in Entrepreneurial Leadership
Graduate Certificate in Finance and Accounting for Entrepreneurs
Graduate Certificate in Marketing and Branding for Entrepreneurs
Jack Welch MBA
Jack Welch Management Institute Executive Certificates
Jack Welch Management Institute Graduate Certificates
Joe Gibbs Performance Management Certificate
Master of Business Administration
Master of Business Administration
Master of Education
Master of Health Services Administration
Master of Human Resource Management
Master of Public Administration
Master of Science in Accounting
Master of Science in Information Security and Assurance
Master of Science in Information Systems
Master of Science in Management
Texas Chiropractic College Foundation
Texas Christian University
AddRan College of Liberal Arts
Bob Schieffer College of Communication
College of Education
College of Fine Arts
College of Science & Engineering
Harris College of Nursing & Health Sciences
John V. Roach Honors College
Neeley School of Business
School of Interdisciplinary Studies
TCU School of Medicine
Texas Wesleyan University
School of Arts & Sciences
School of Business Administration
School of Education
School of Health Professions
Austin / Houston / San Antonio, TX
Visual design
Interior design
Marketing
Animation and effects
Film and production
Gaming and technology
Fashion
Culinary
The Chicago School of Professional Psychology
Vocational nursing
Clinical psychology
ABA
Organizational leadership
Business psychology
Behavior analysis
Industrial and organizational psychology
Clinical mental health counseling
LVN to RN
ADN
Accounting
African American Studies
American Intercultural Studies
Architectural Studies
Art And Art History
Arts Letters And Enterprise
Biochemistry And Molecular Biology
Biology
Biomathematics
Business Administration
Chemistry
Classical Studies
Communication
Communication Management
Comparative Literature
Computer Science
East Asian Studies
Economics
Education
Engineering Science
English
Entrepreneurship
Environmental Studies
Film Studies
Finance And Decision Sciences
Geosciences
Health Care Administration
History
Human Communication And Theatre
International Studies
Linguistics
Mathematical Finance
Mathematics
Medieval And Renaissance Studies
Mexico The Americas And Spain
Michael Neidorff School Of Business
Modern Languages And Literatures
Museum Studies
Music
Neuroscience
New Media
Philosophy
Physics And Astronomy
Political Science
Psychology
Religion
Scientific Computing
Sociology And Anthropology
Sport Management
Urban Studies
Women And Gender Studies